Winnie Bagona and Franck Arnaud Ntaho had an unforgettable wedding in the beautiful East African country of Rwanda. The groom is from Rwanda and Burundi, while the bride is from Burundi.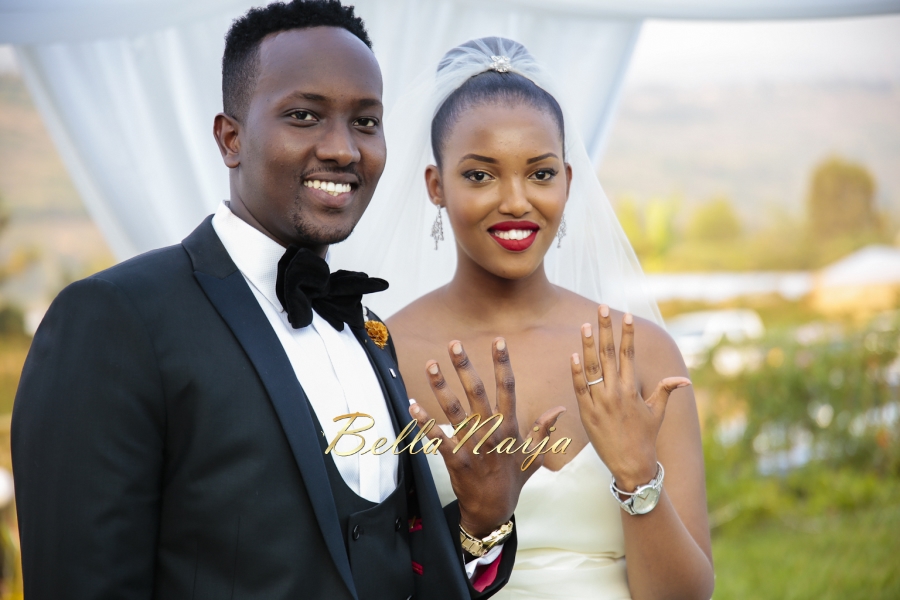 Both their traditional and white wedding ceremonies took place outside on manicured lawns, with lush fresh flowers, creating a fresh and romantic ambience to celebrate the couple's love.
BellaNaija Weddings wishes Winnie and Franck a beautiful life as One.
***
How I Met the Love of my Life
from Winnie, the bride
We met through a mutual friend. She introduced us because I was travelling to Denmark to visit my sister because I had no friends there.
She gave him my MSN. Lol yeah! (I know… we go way back) We started talking from there. When I left Denmark we kept in touch and through the years we became close friends. We shared the same values, secrets and prayed a lot for one another. Years later, we started dating and the funny part is that I was soooo against long distance relationships lol. At first, it was extremely hard for both of us because of the time difference between Canada and Denmark, not being able to see each other whenever we wanted ,but by God's grace we found a way to make it work. Last year, in November 2014, he proposed.
from Franck
A friend of mine introduced me to a beautiful woman called Winnie. She told me she was planning to visit her sister and didn't know anyone else in Denmark .I promised my friend to show Winnie around. I went on and added her on hi5 and we started talking on MSN few days later. She then came to visit her sister who was staying not far from where I lived.
She was nice and easy going. After three years of getting to know her, I found out she had all the qualities I was looking in a woman. She is funny, open-minded, caring and loves God … So, I decided I had to take a chance and ask her out. She turned me down several times but you know a brother had to keep trying and praying for it. In 2013 I tried again and this time she said yes and The rest is history.
How He Asked
from the bride, Winnie
We had planned our vacation in Cancun, Mexico. Little did I know, Franck had something else in mind than just a simple vacation. He talked to my mother 3 weeks before traveling and asked her for my hand and her blessings. On our second day in Cancun, later in the evening, we decided to take a walk to see the sunset. It was so beautiful ,we were walking on the beach and I saw lots of candles and rose petals. I became curious and I asked Franck to get closer and take a look. When we got too close , our song started playing 'Do you love me' by Jonathan Butler. That's when I knew something was going on .I immediately turned my head to look at him , he was on his knee. I started screaming, shaking all at the same time, I couldn't contain my joy and excitement . He asked if I could be his wife and I said YEEEESSS! HUUNNTYYYY lol.
Wedding Planning Tips! – Have fun, pray & make time for each other.

Planning a wedding can be very stressful and involving God in everything even in the little details makes it easy and enjoyable because at end there is no need to stress because HE got you boo. Create some free time out of the hectic madness of preparations to enjoy some quality time with your partner.

Oh wait … LADIES it becomes more FUN when it's a real a team work don't try to do everything on your own. Last but not least plan and stick to the budget as much as you can.
Wedding Video by Cynthis Butare

~ Photography by Kingdom Photography
White Wedding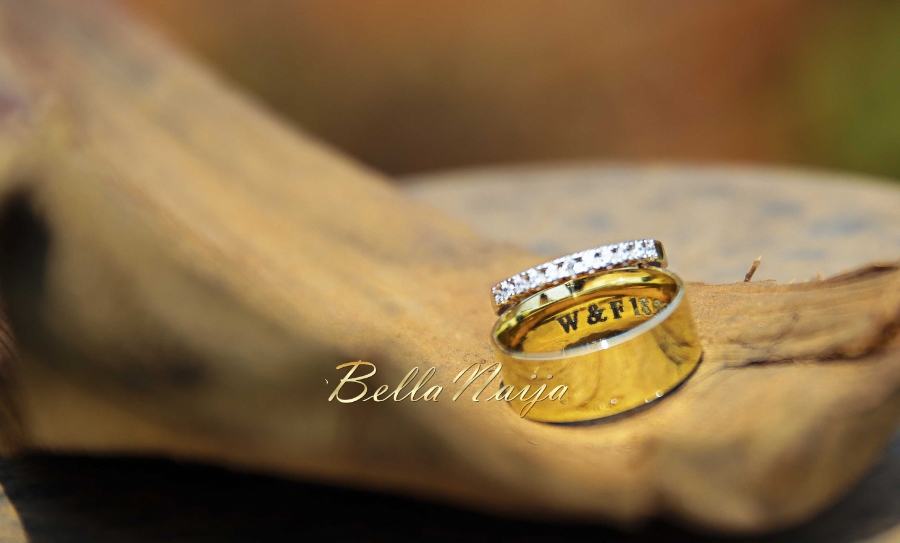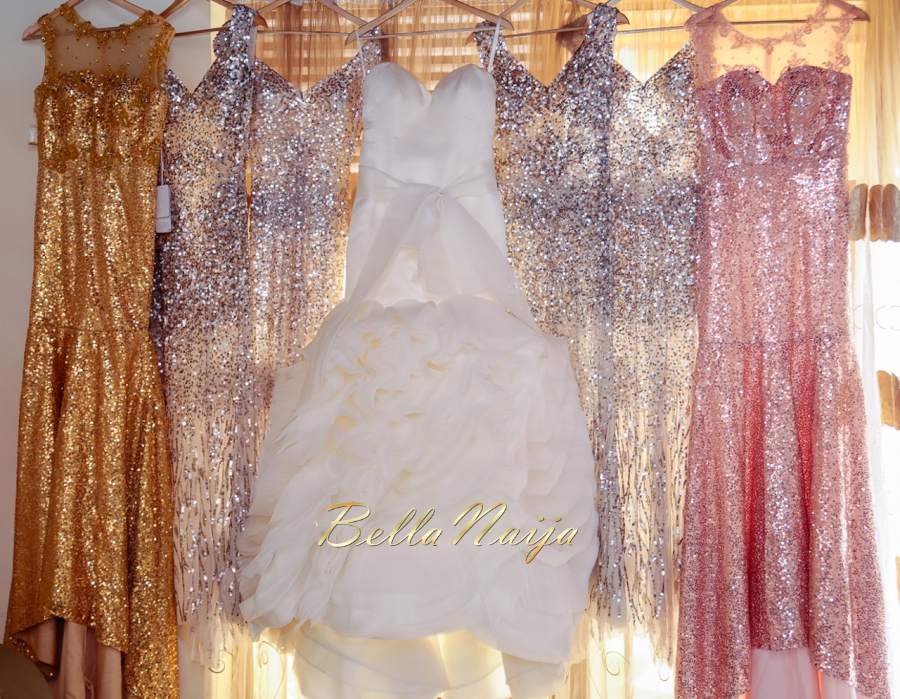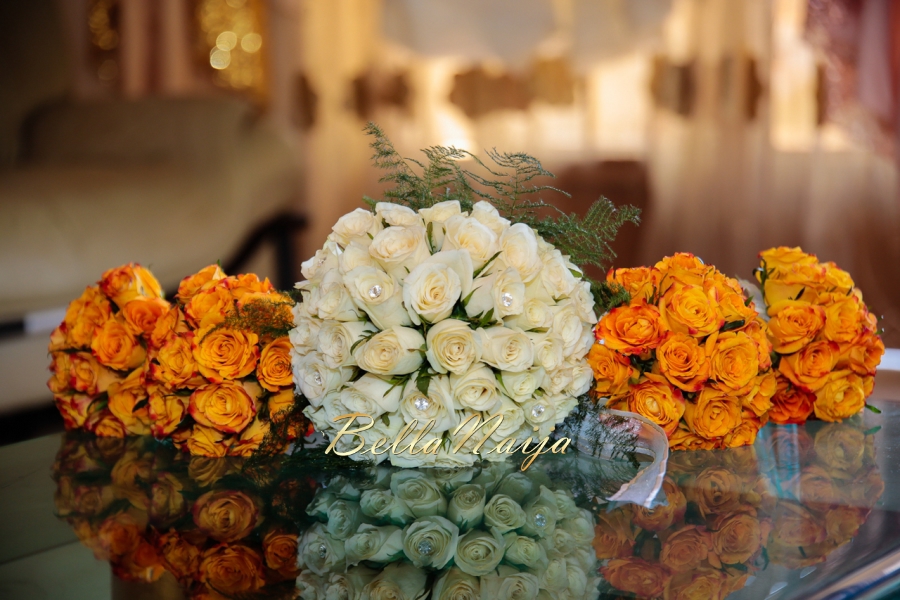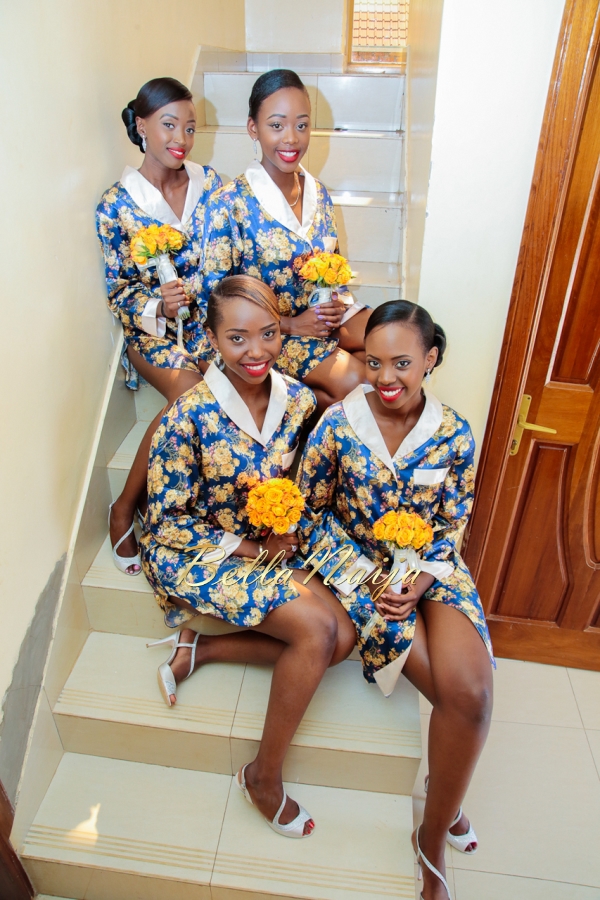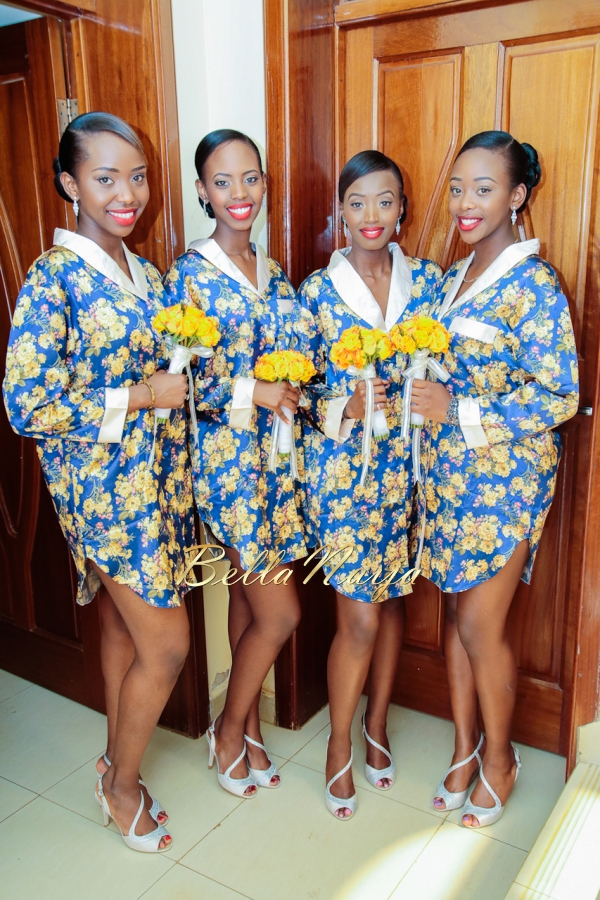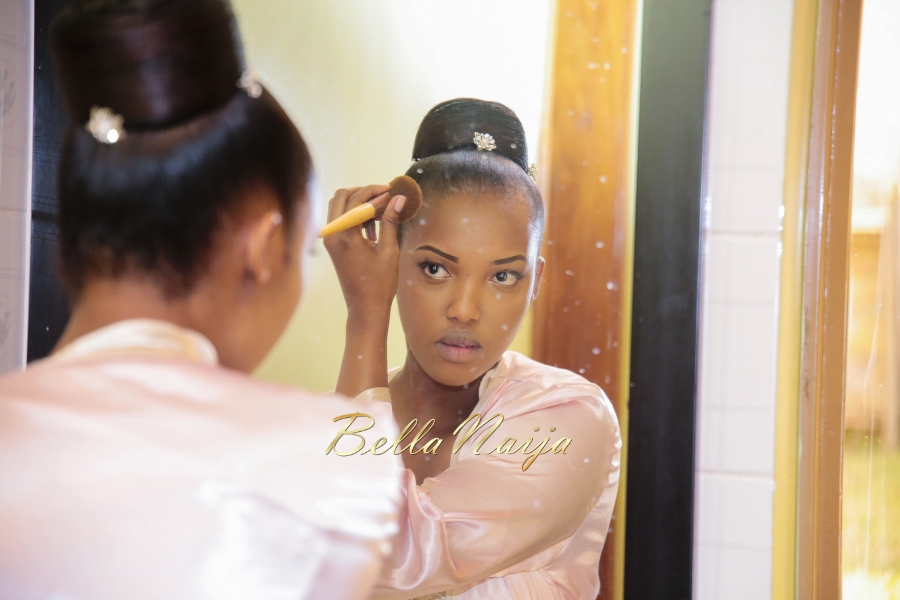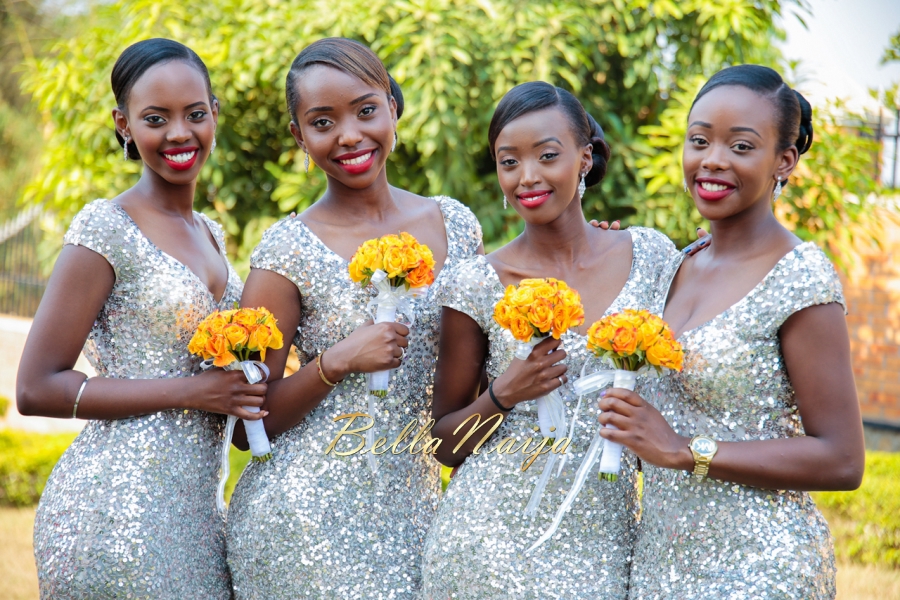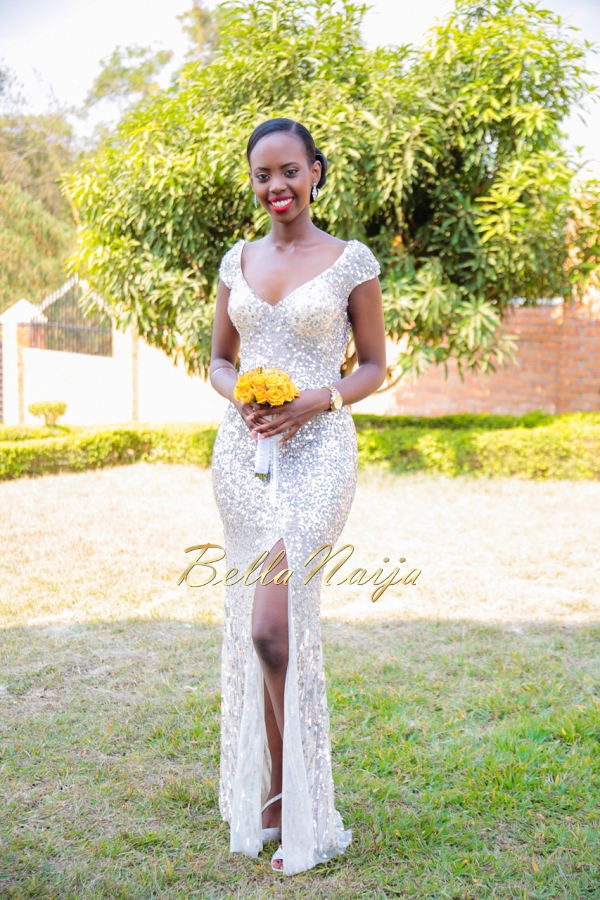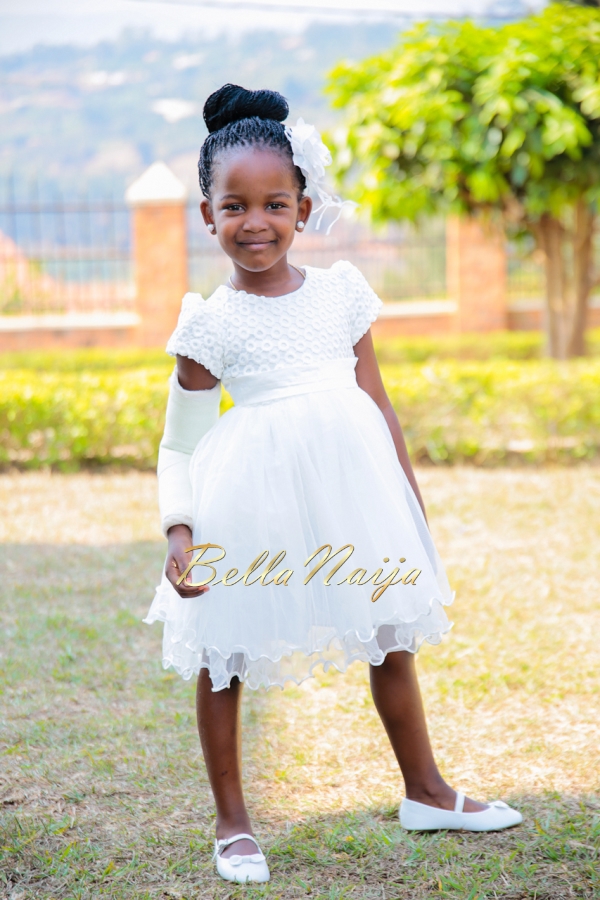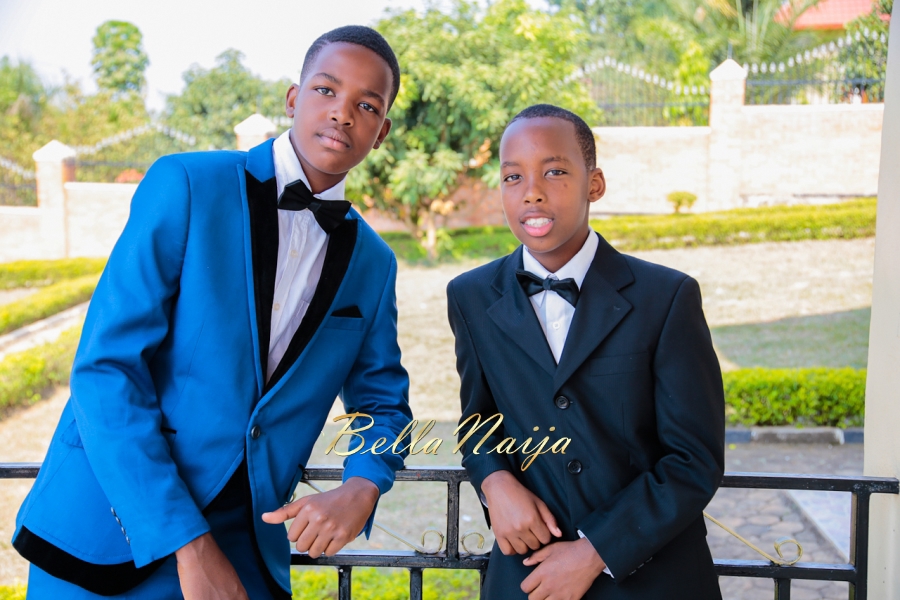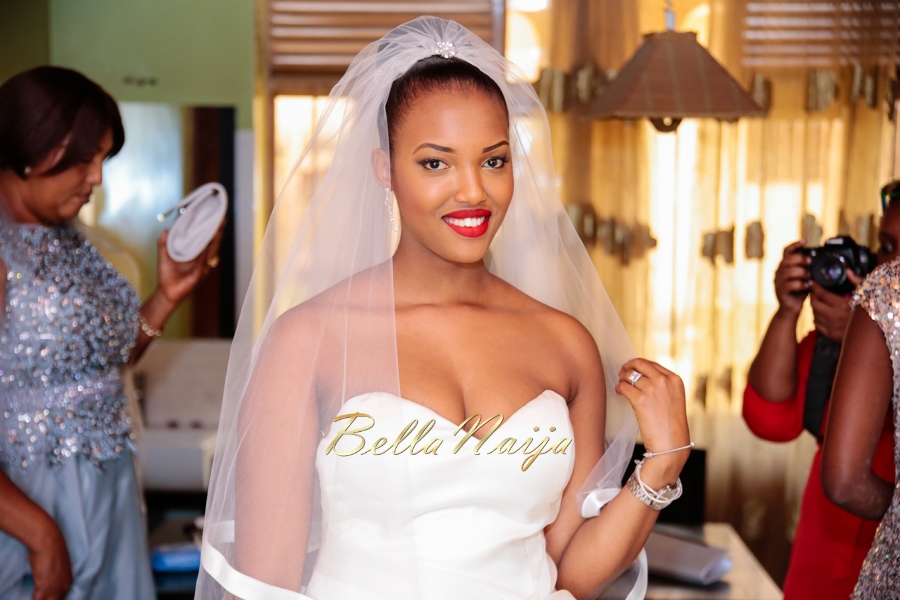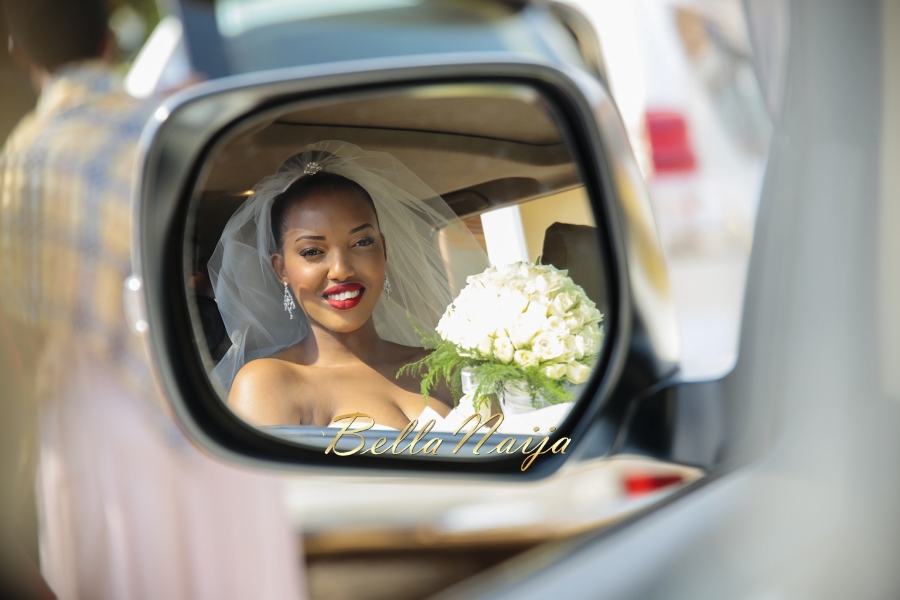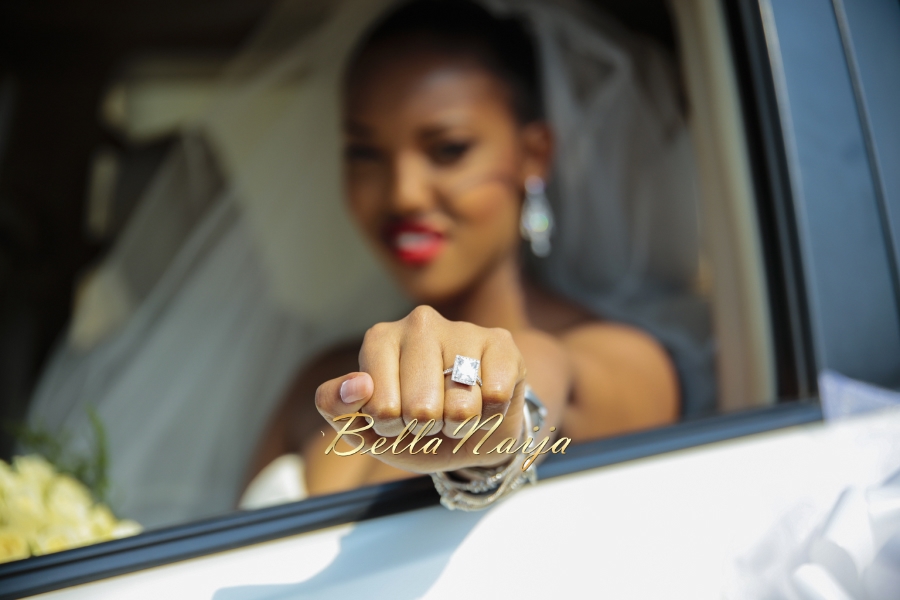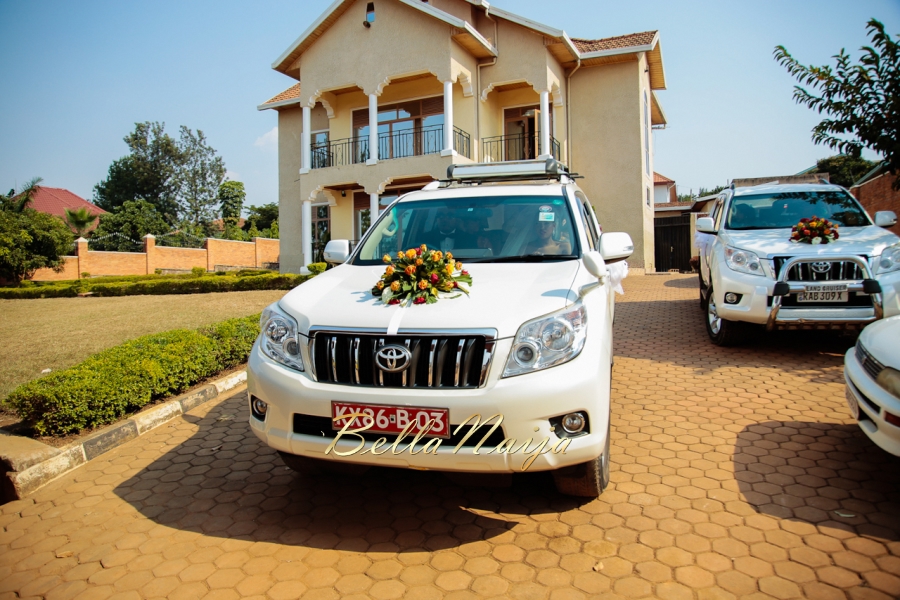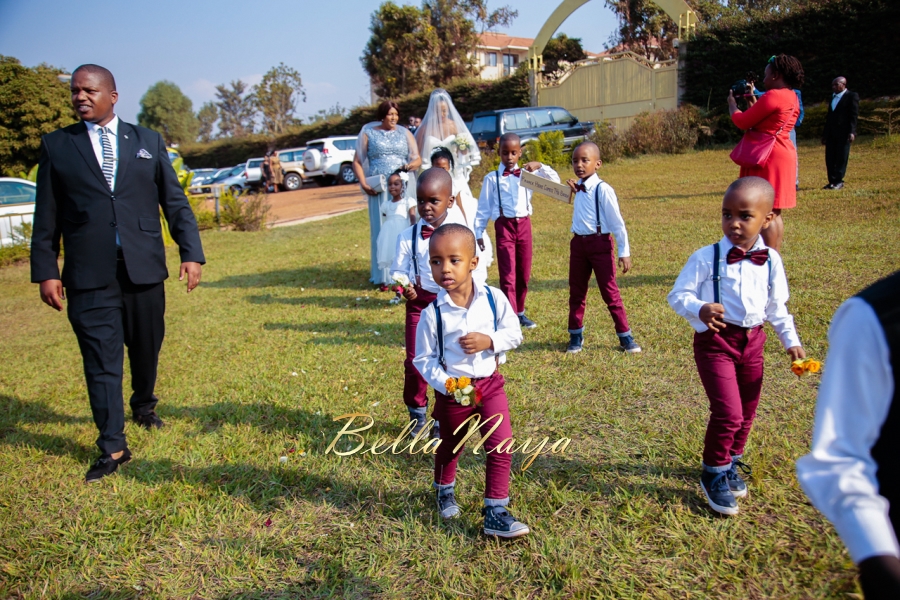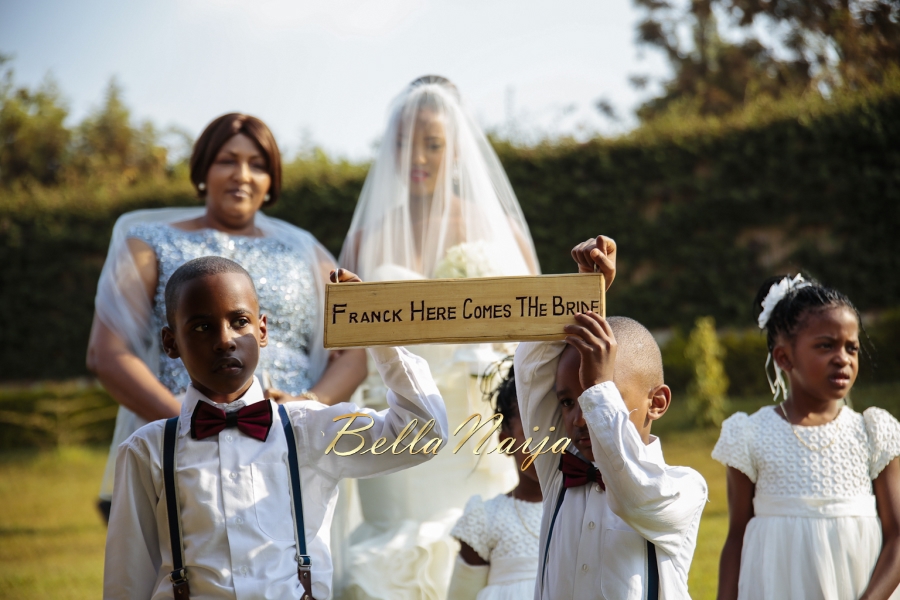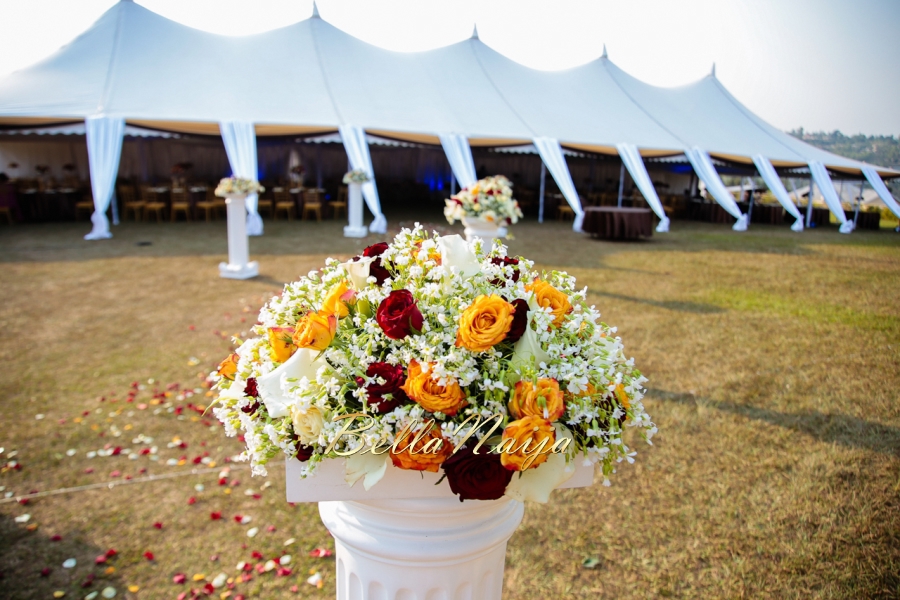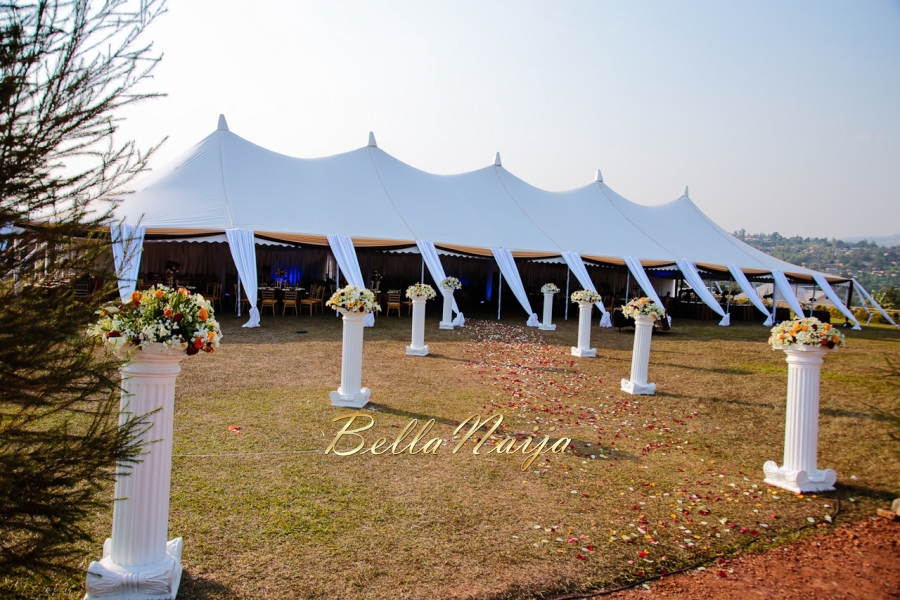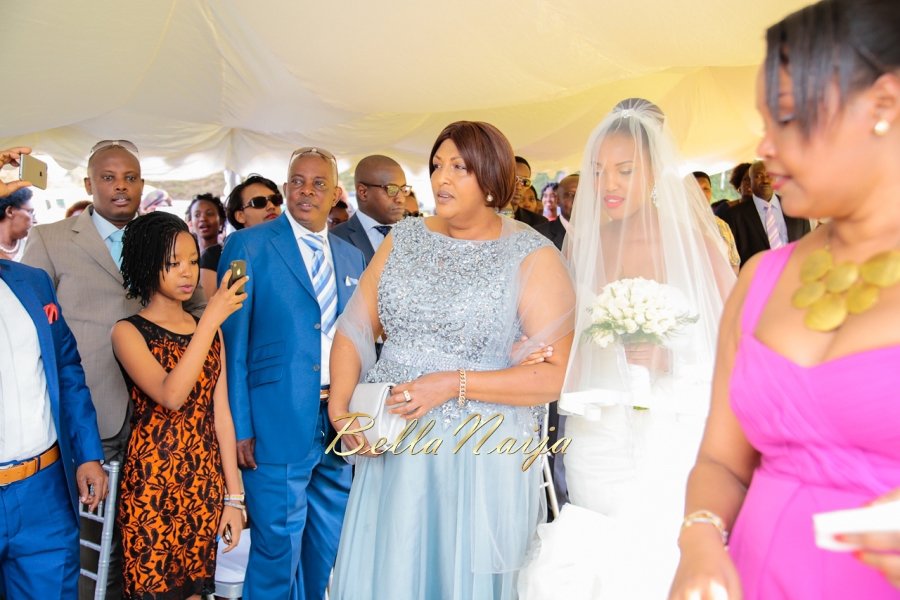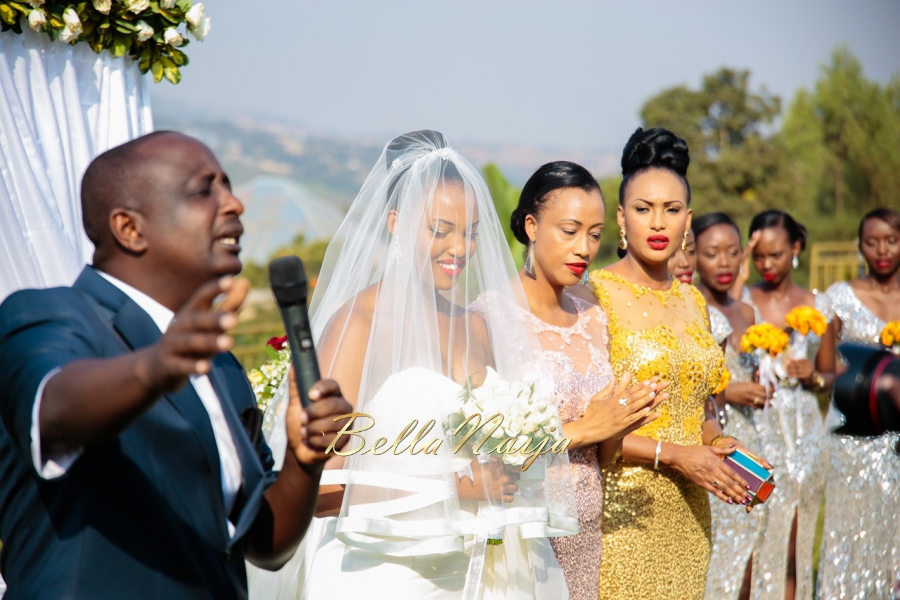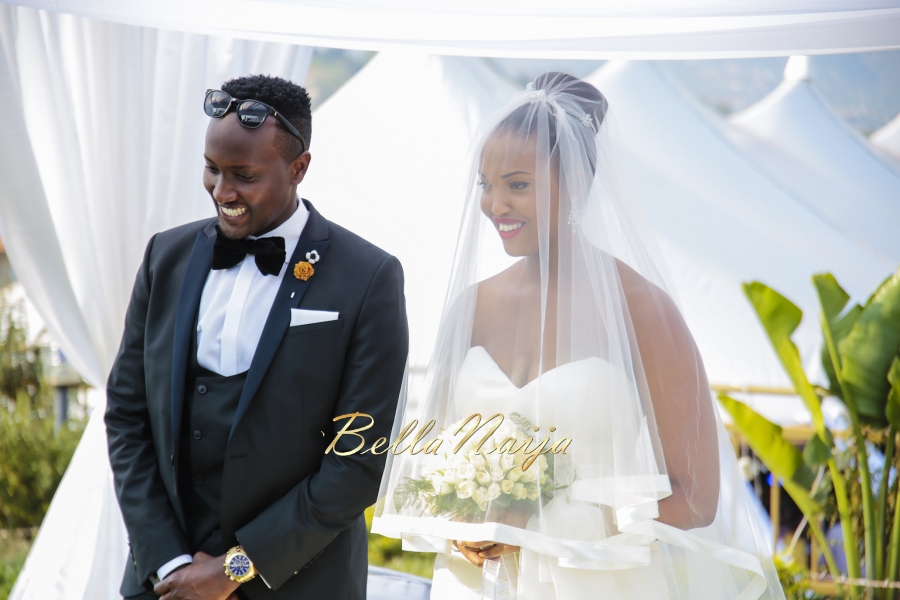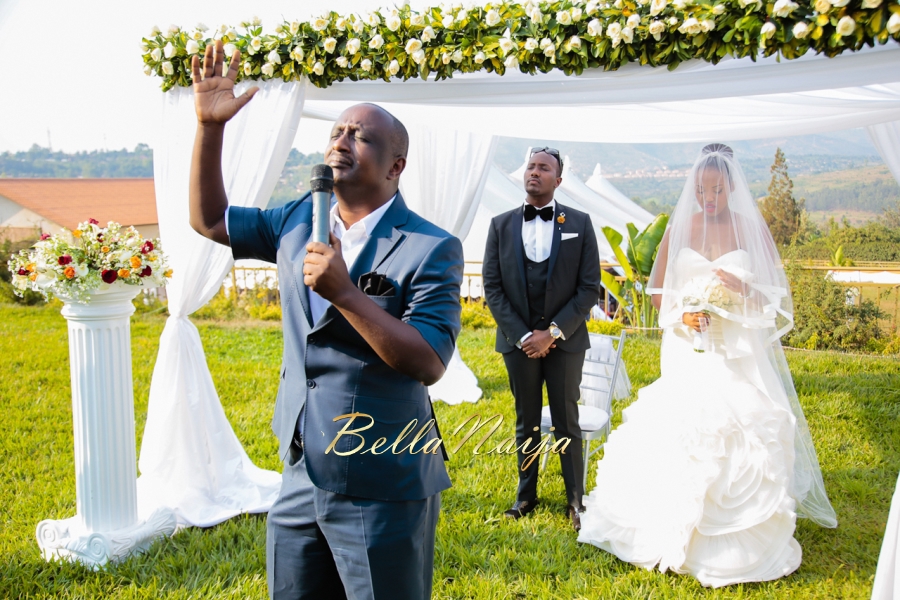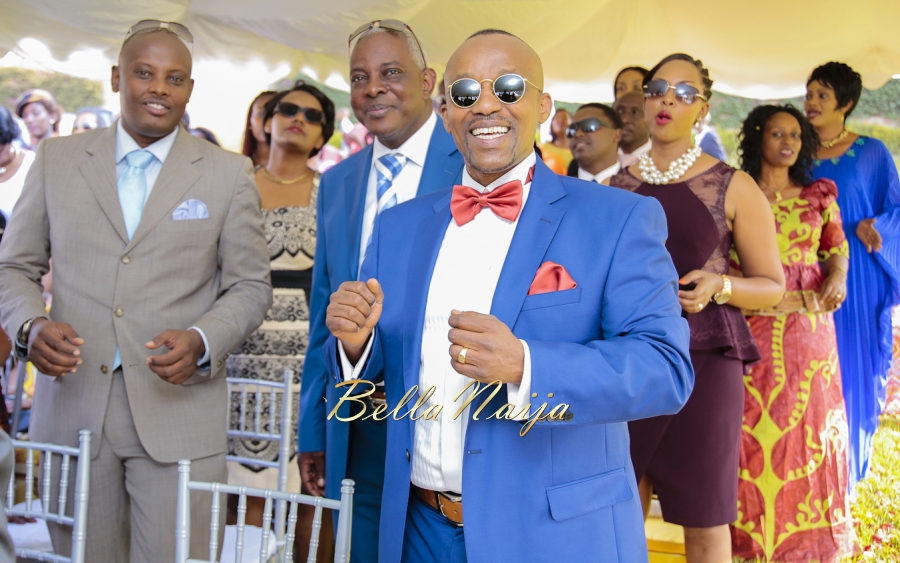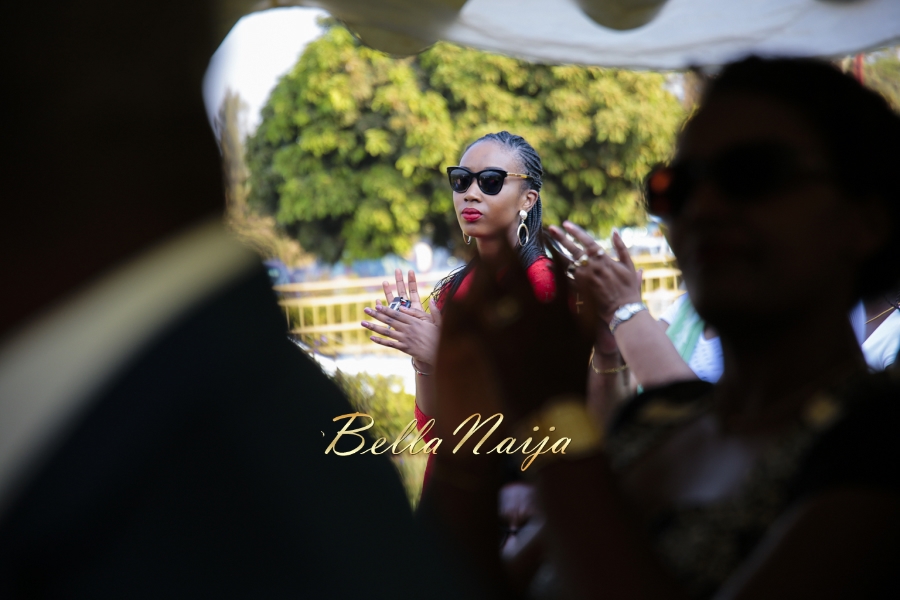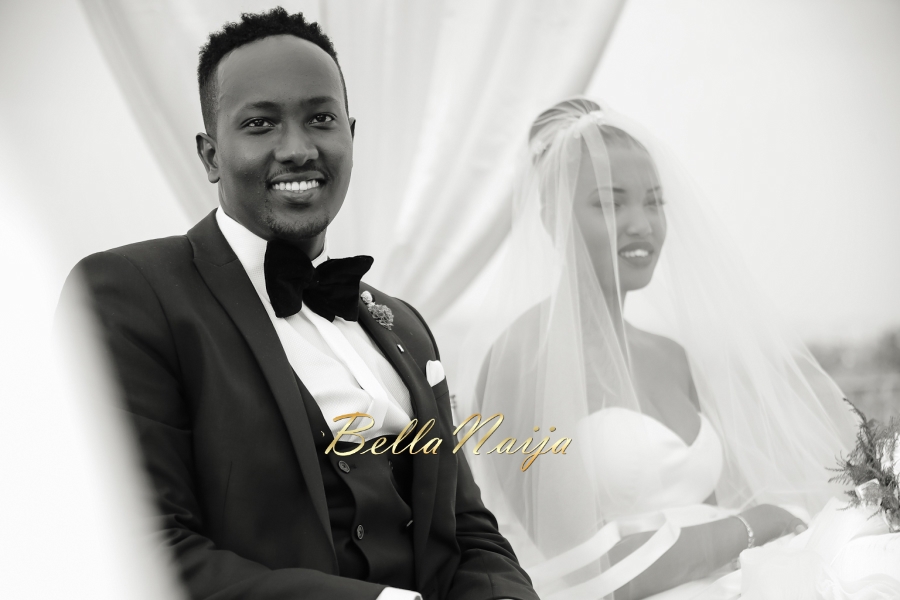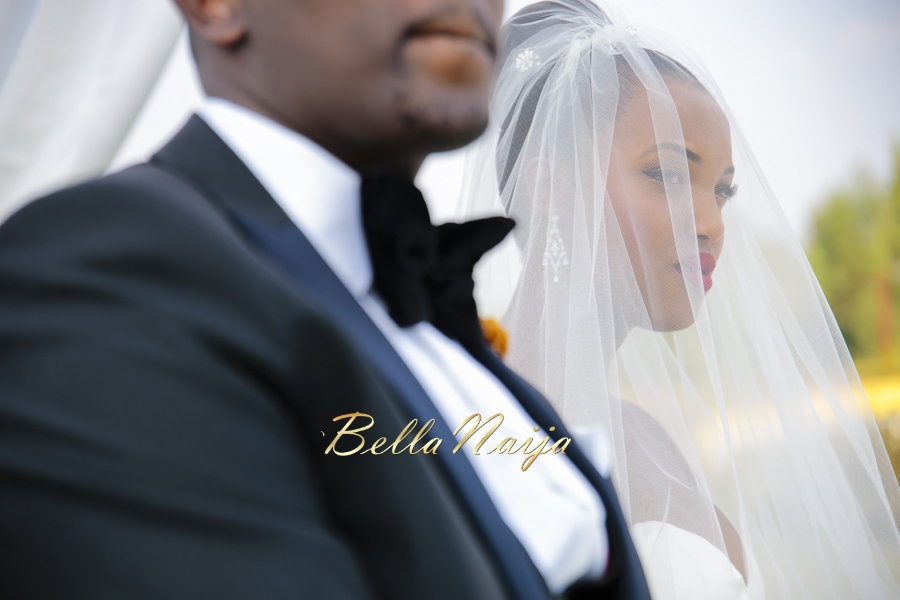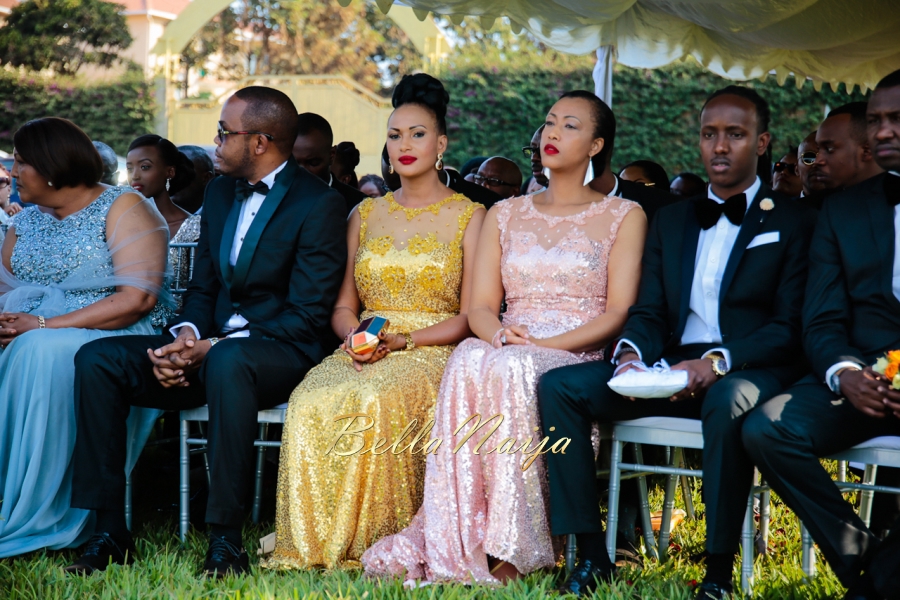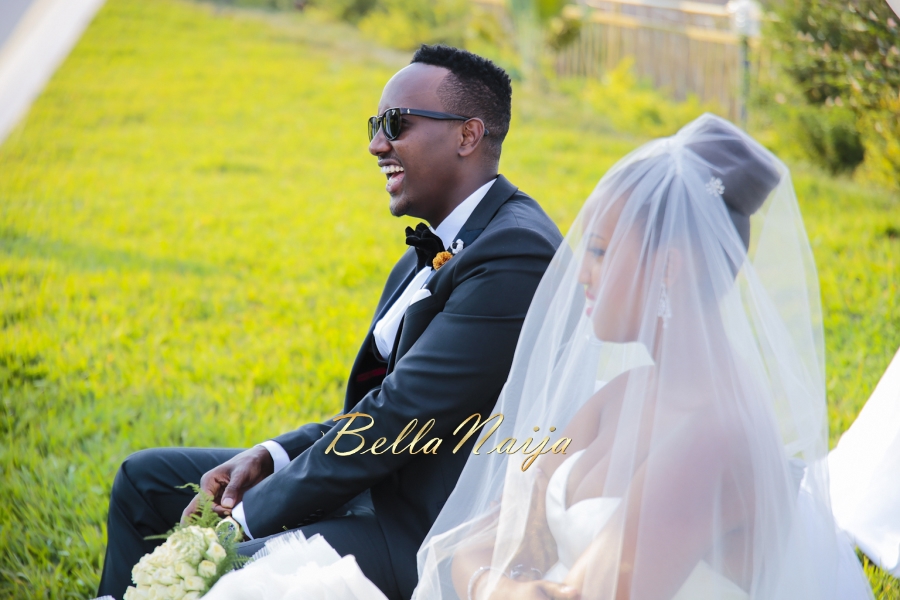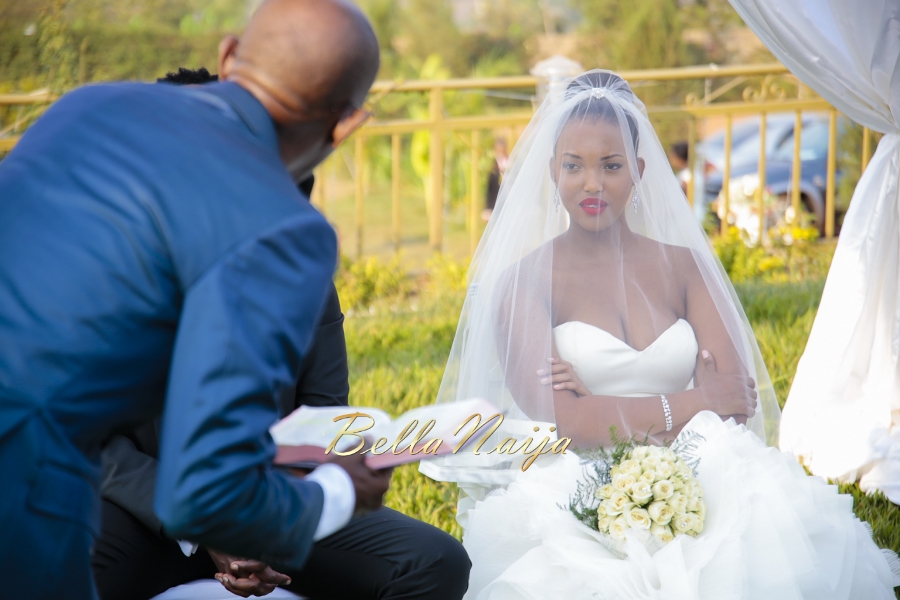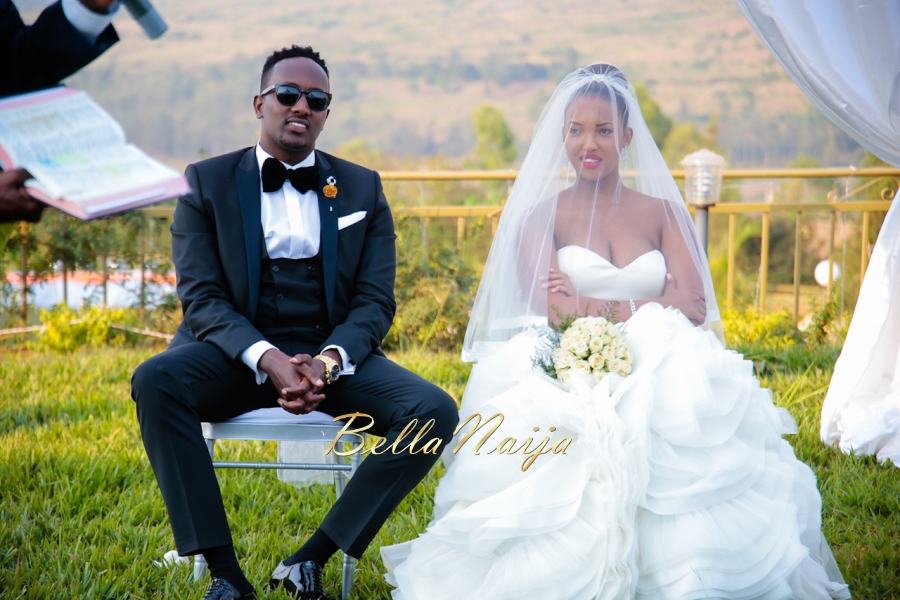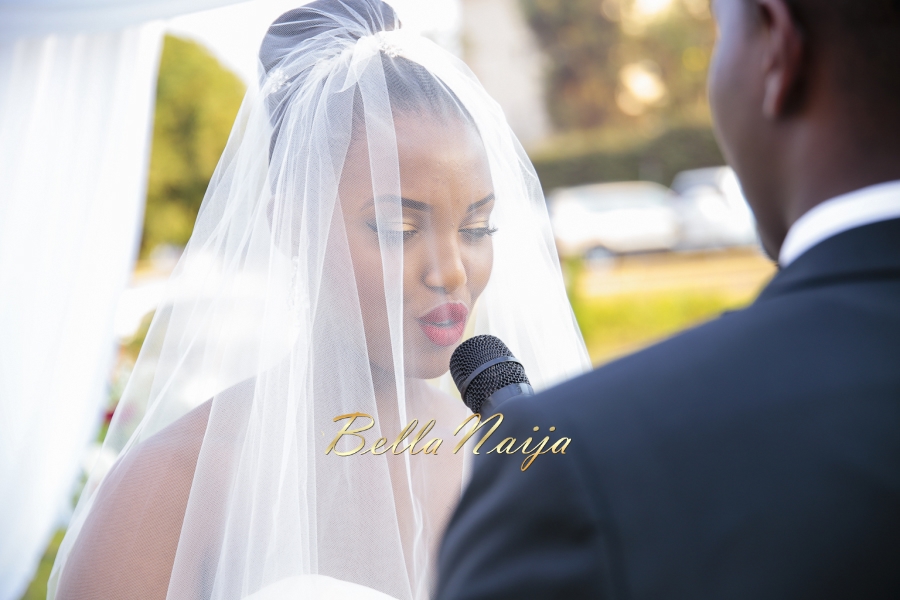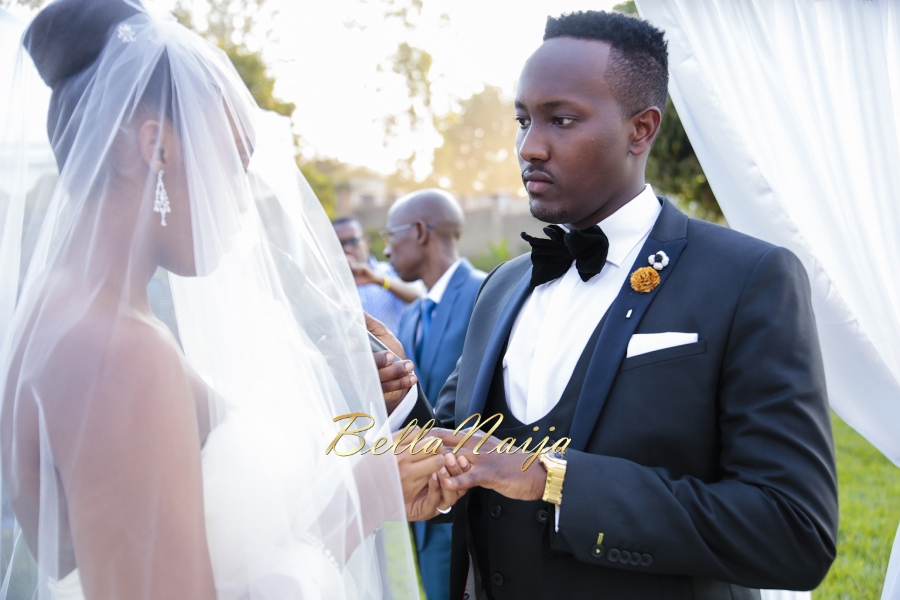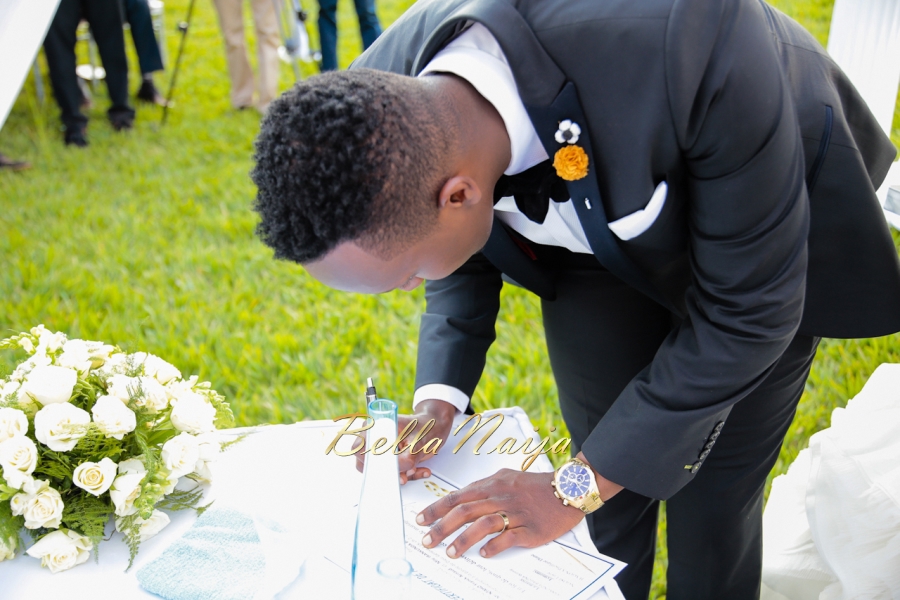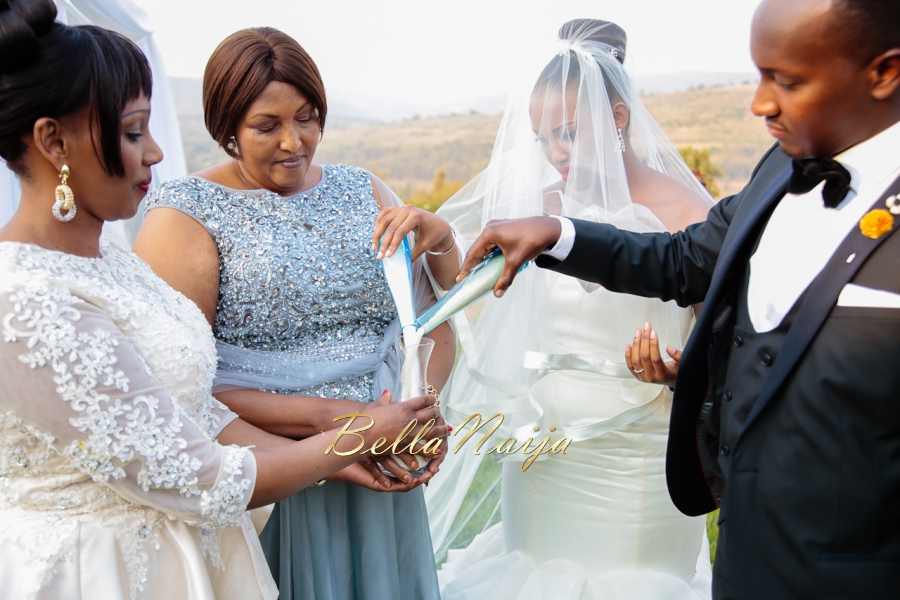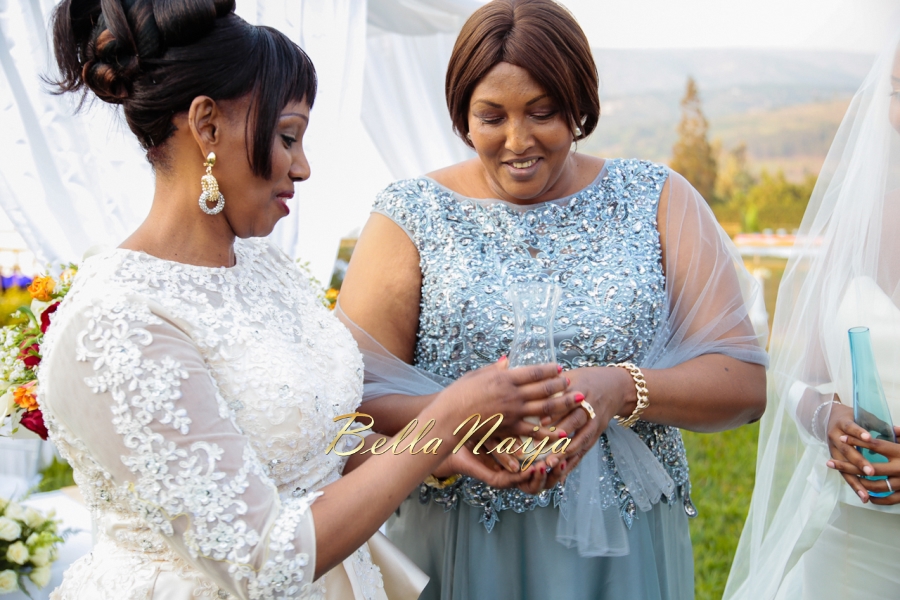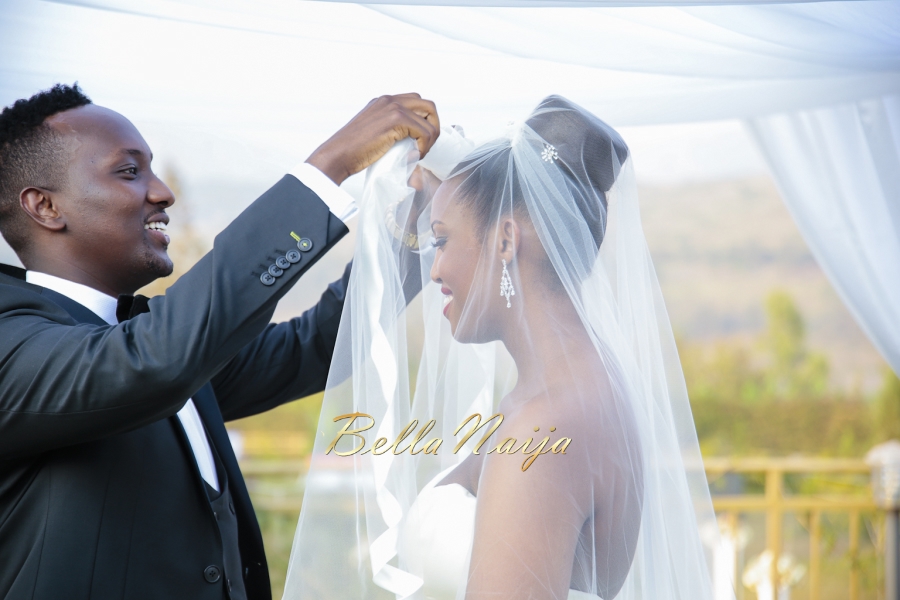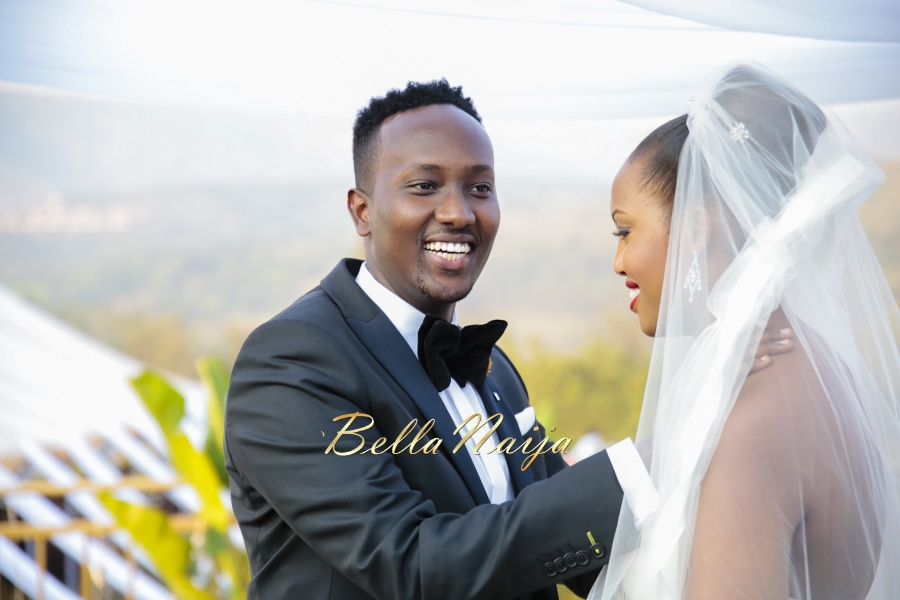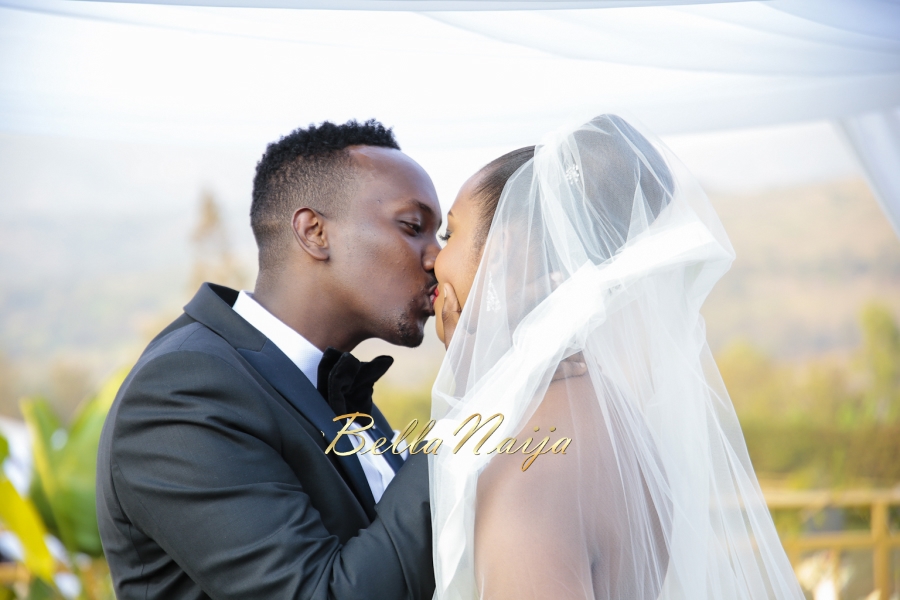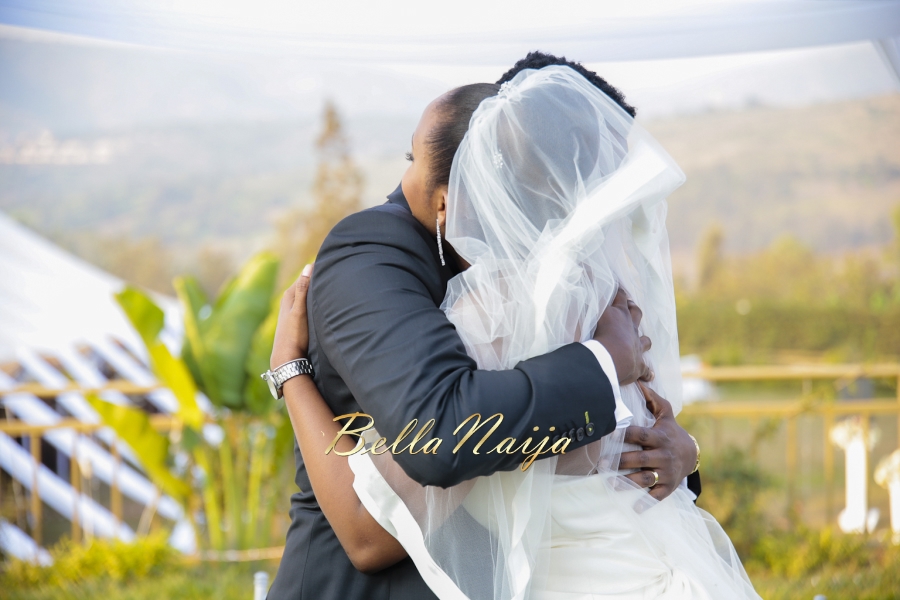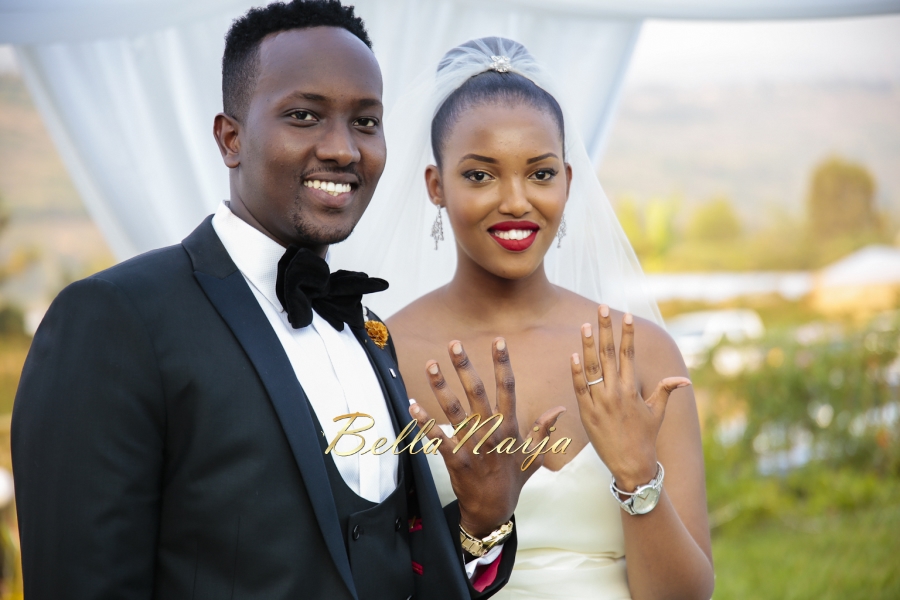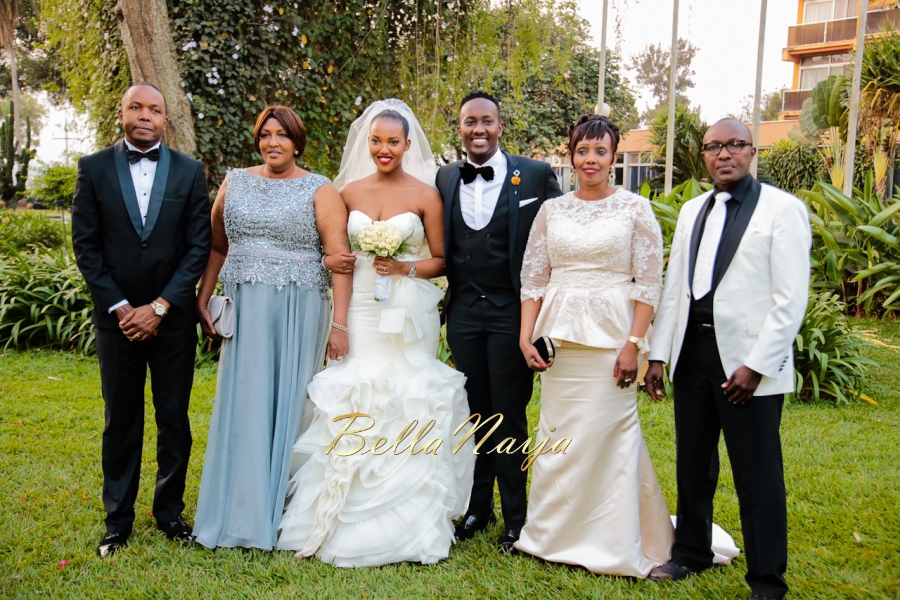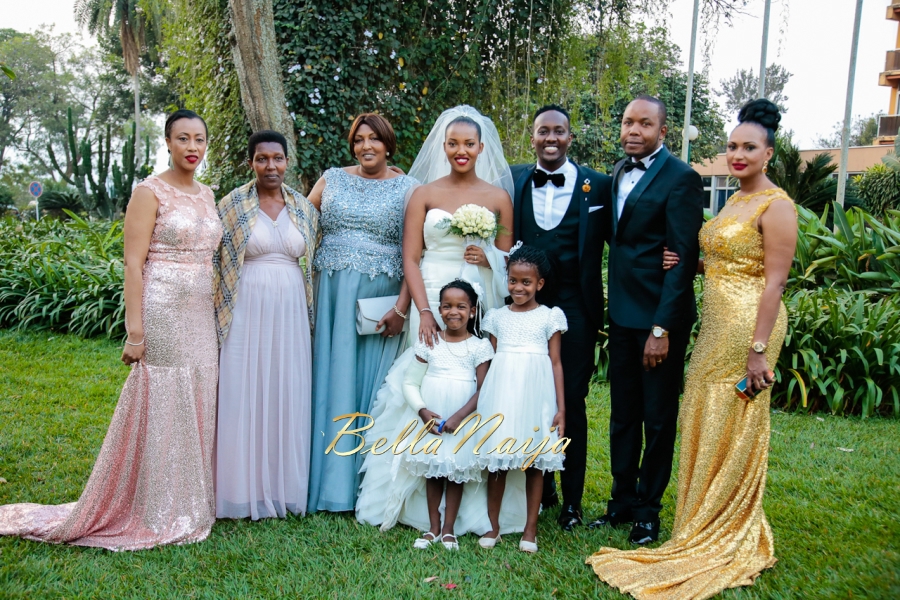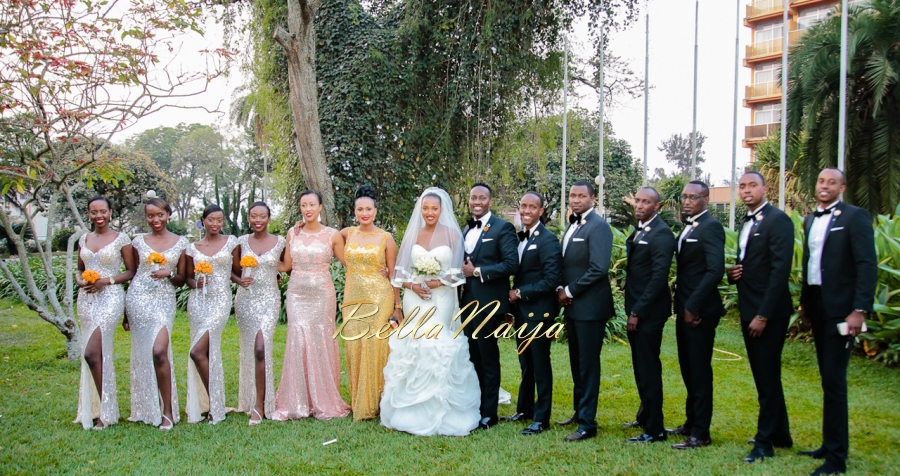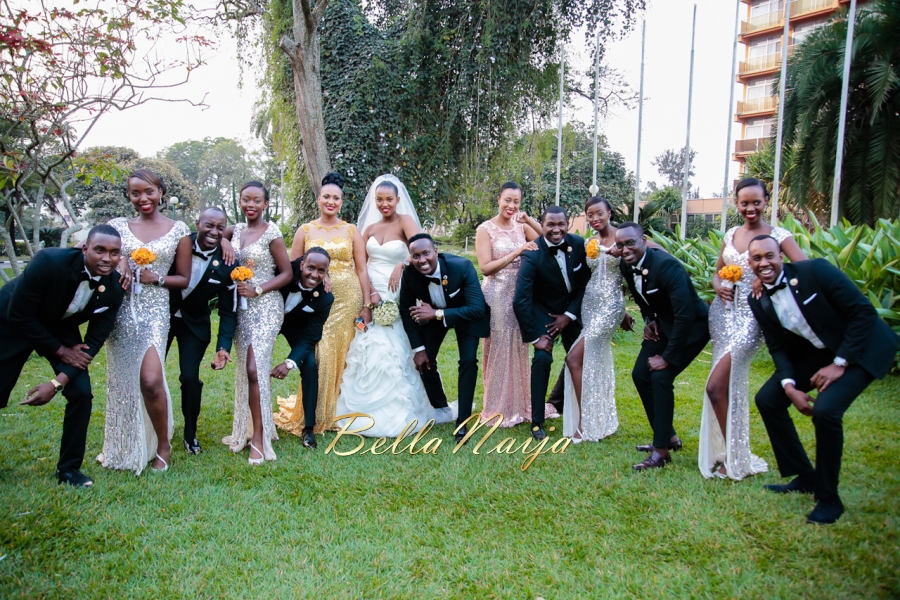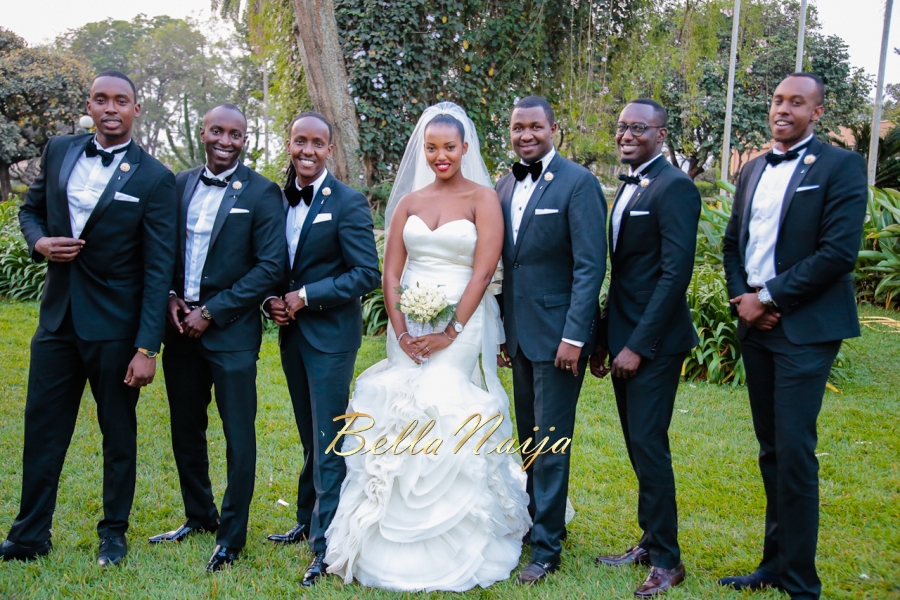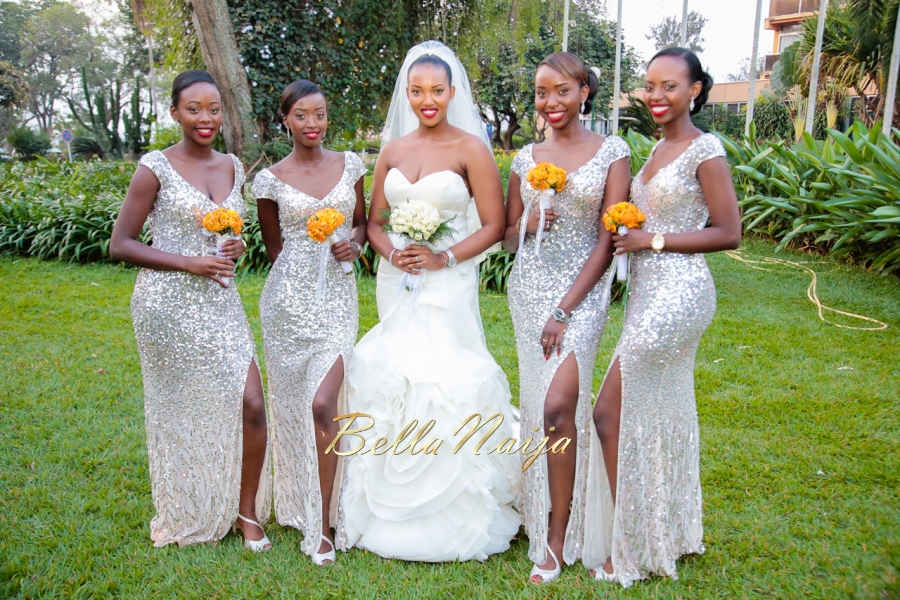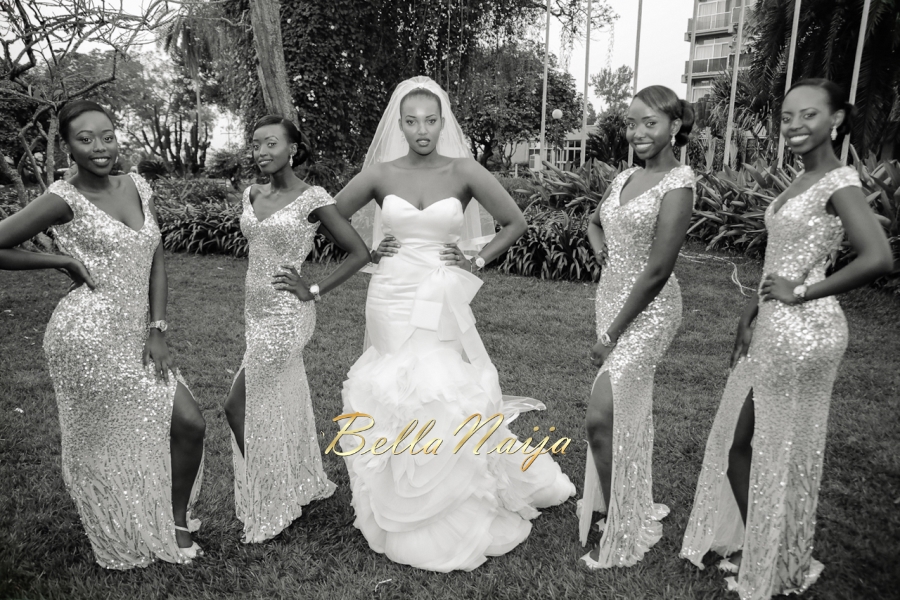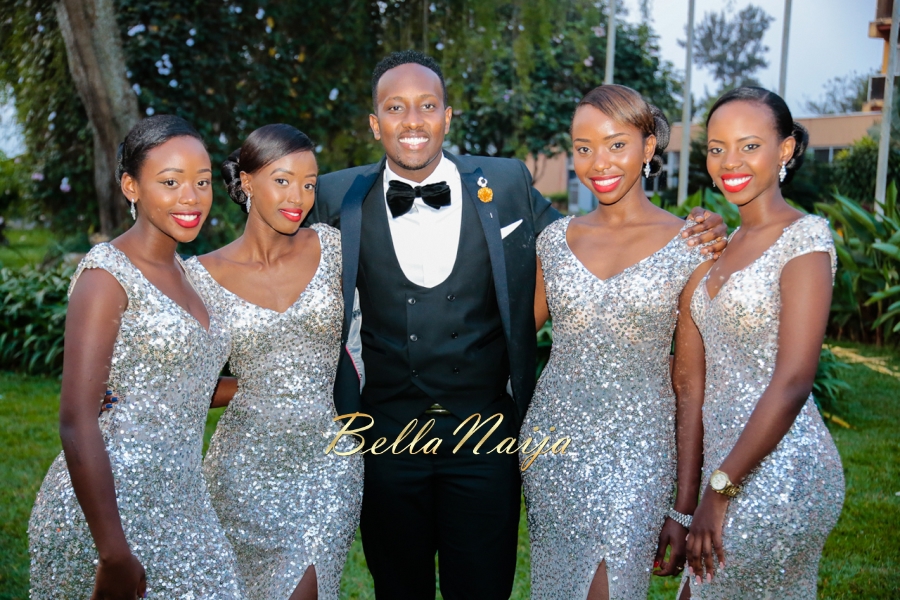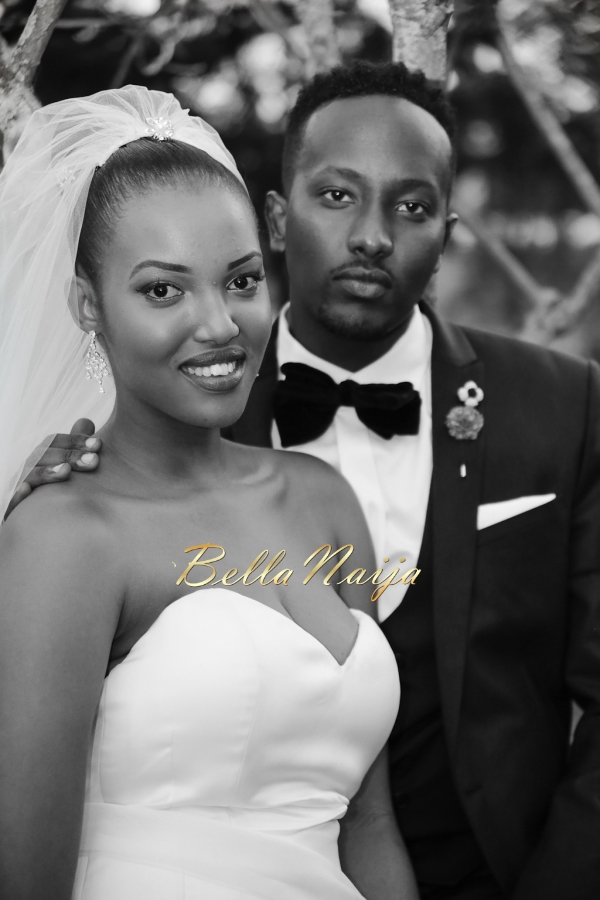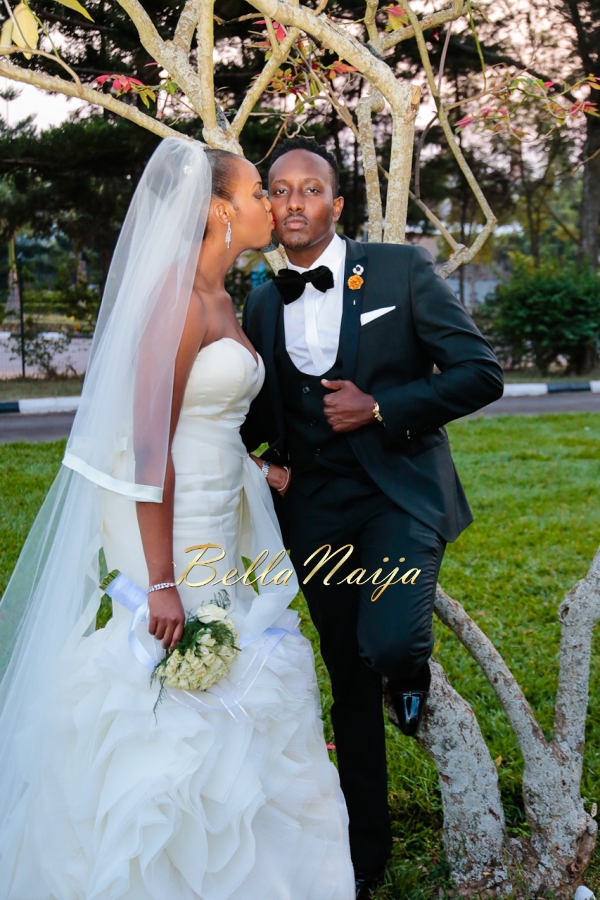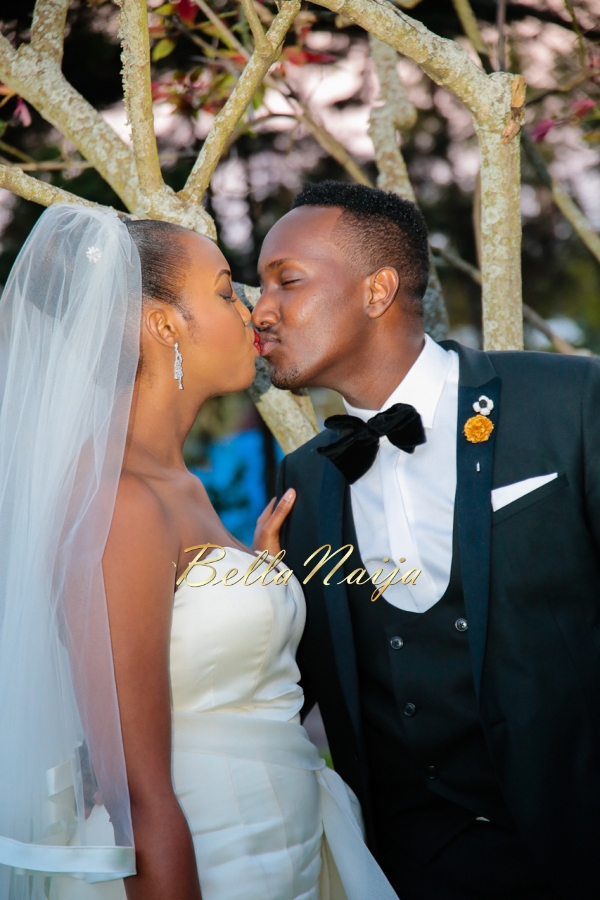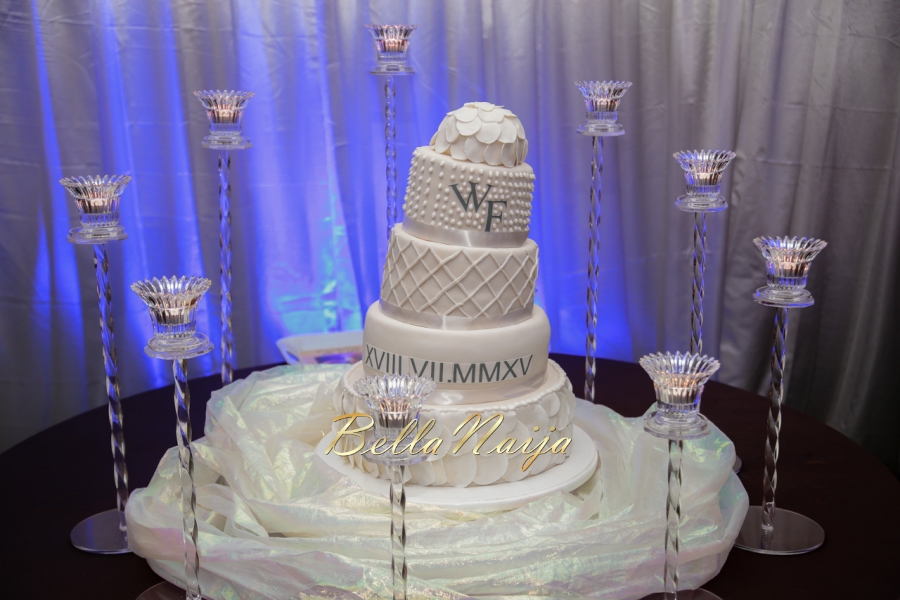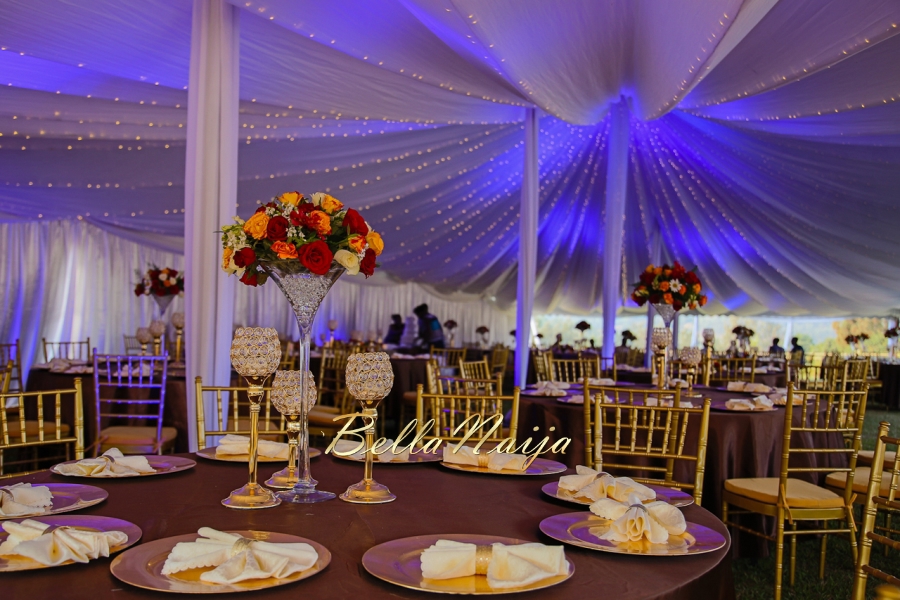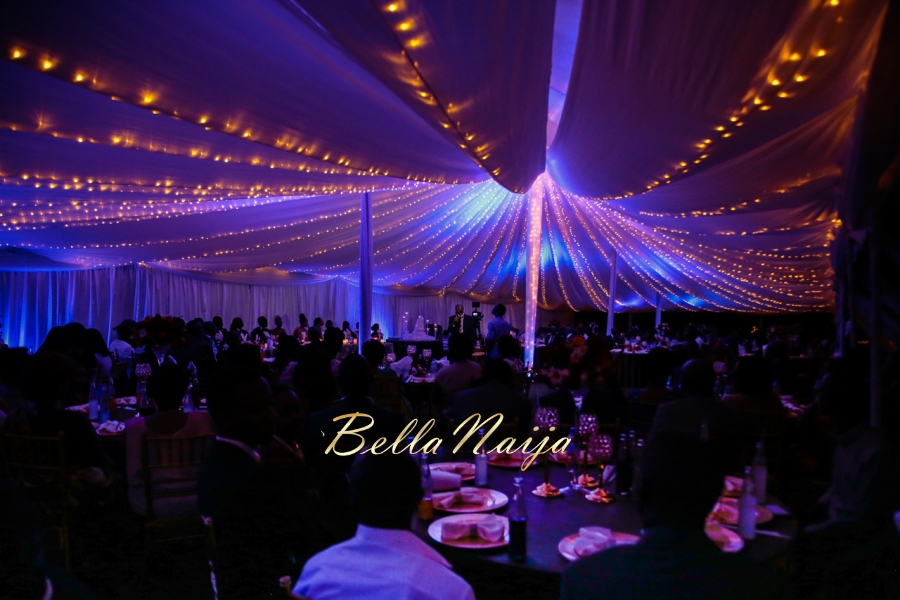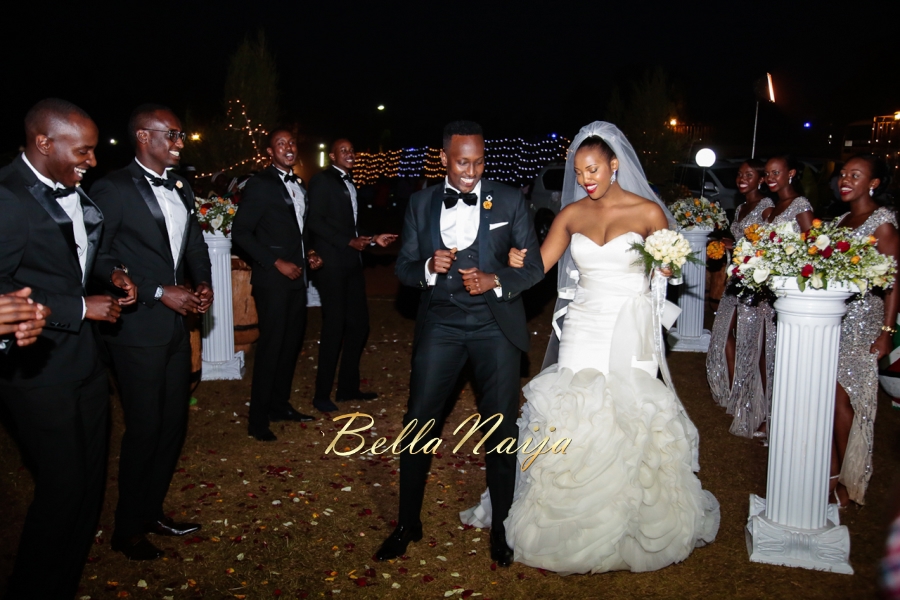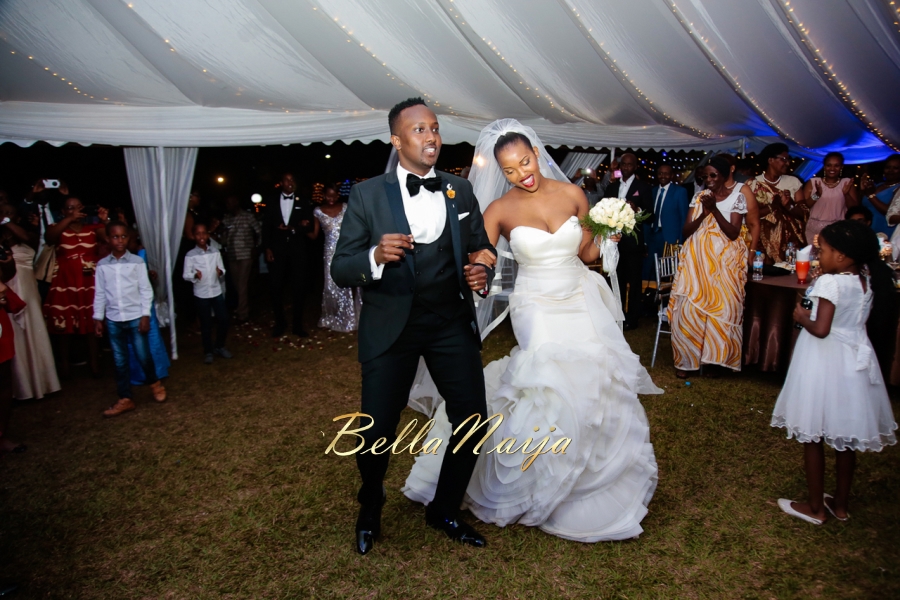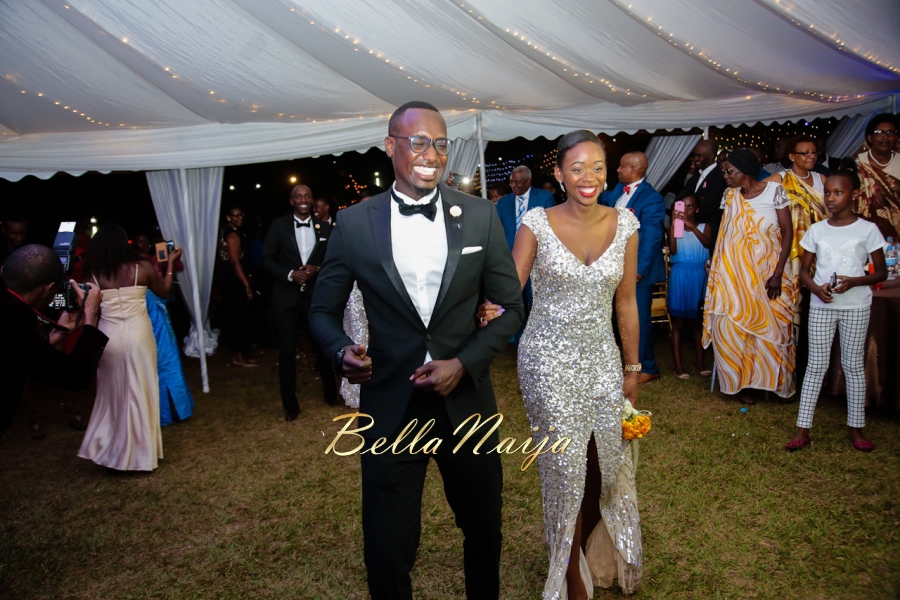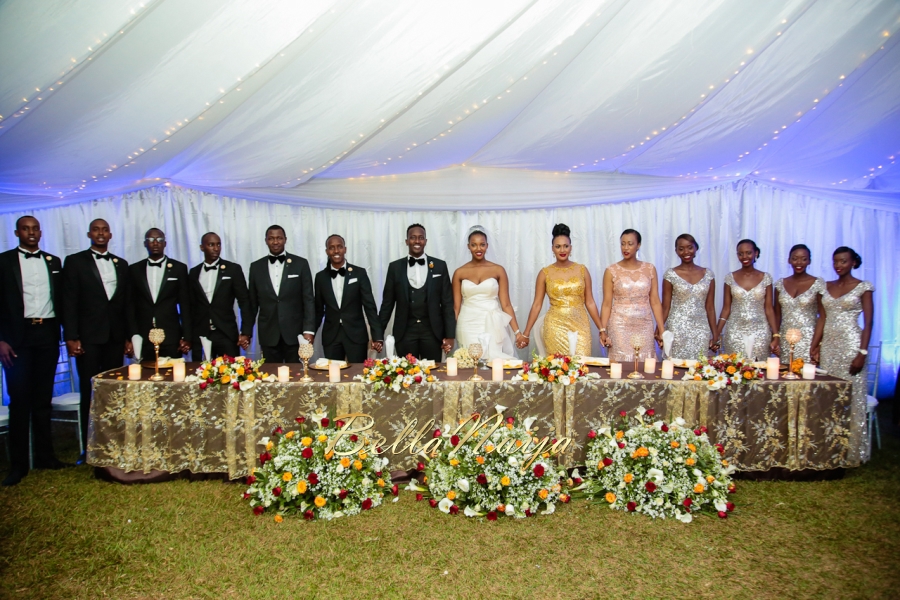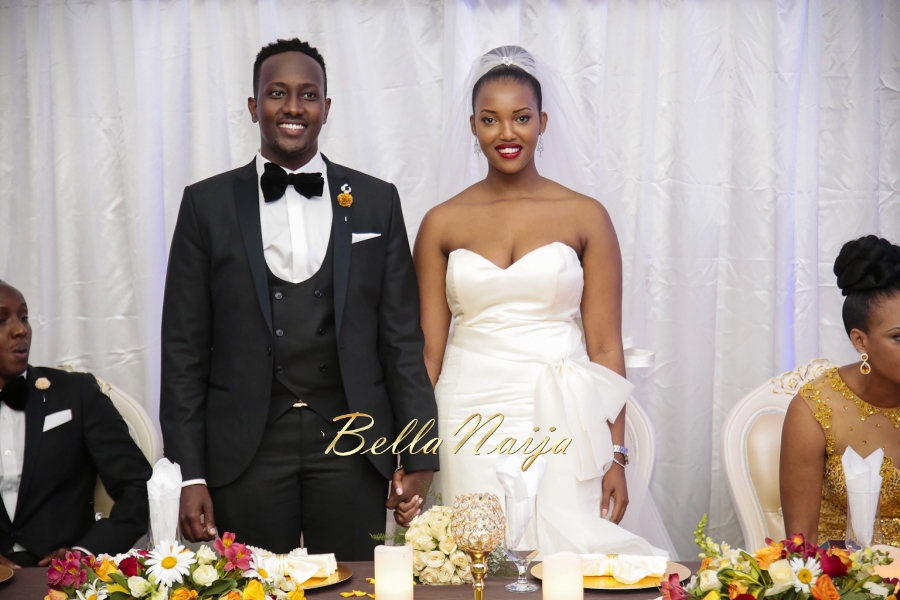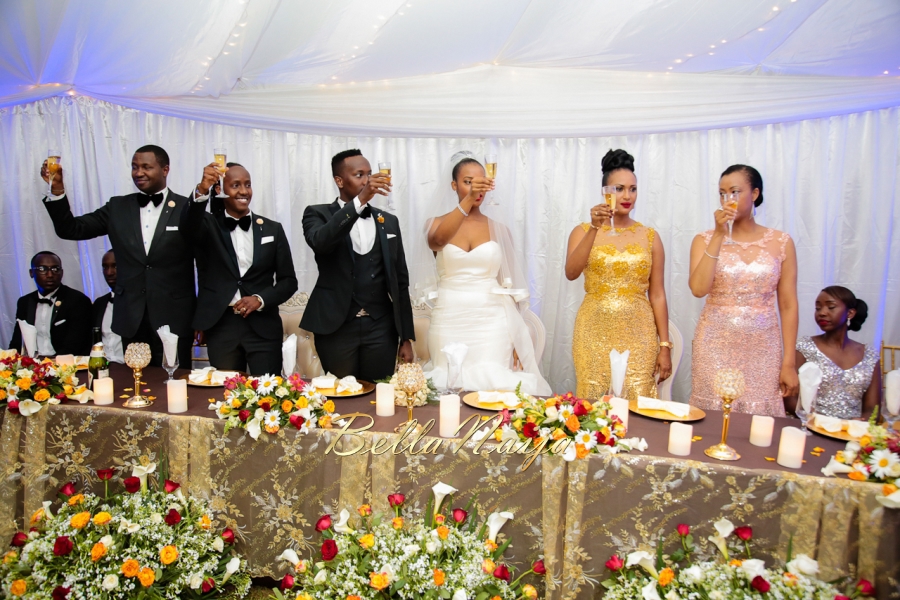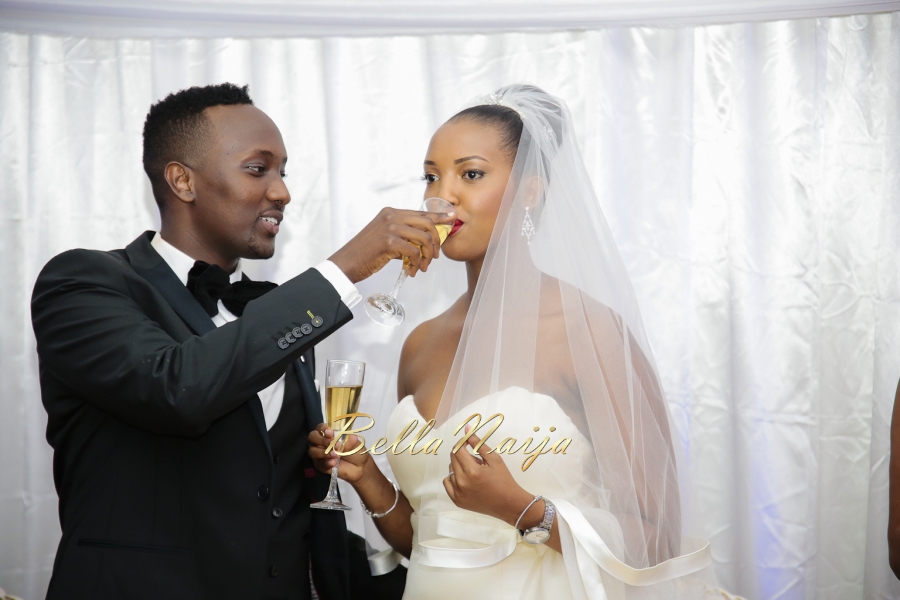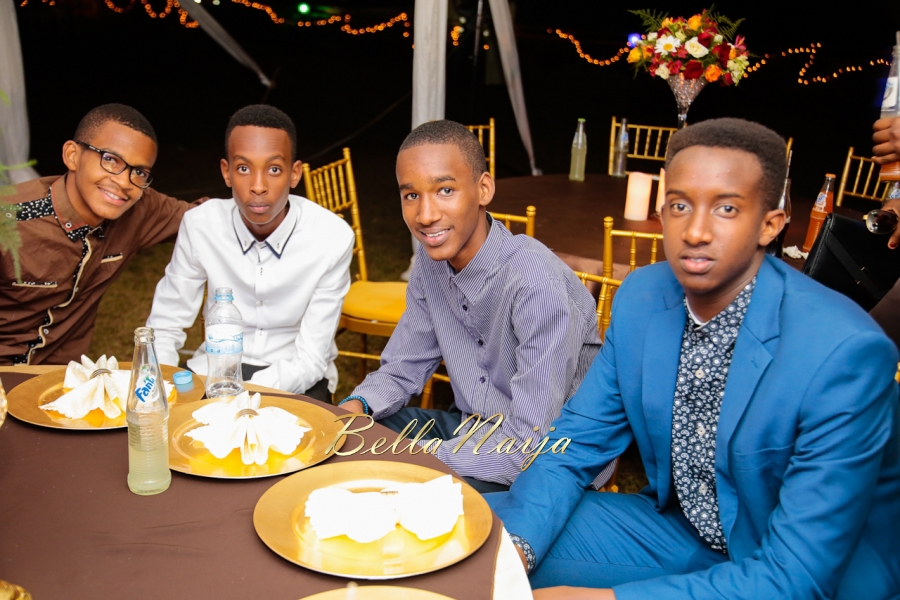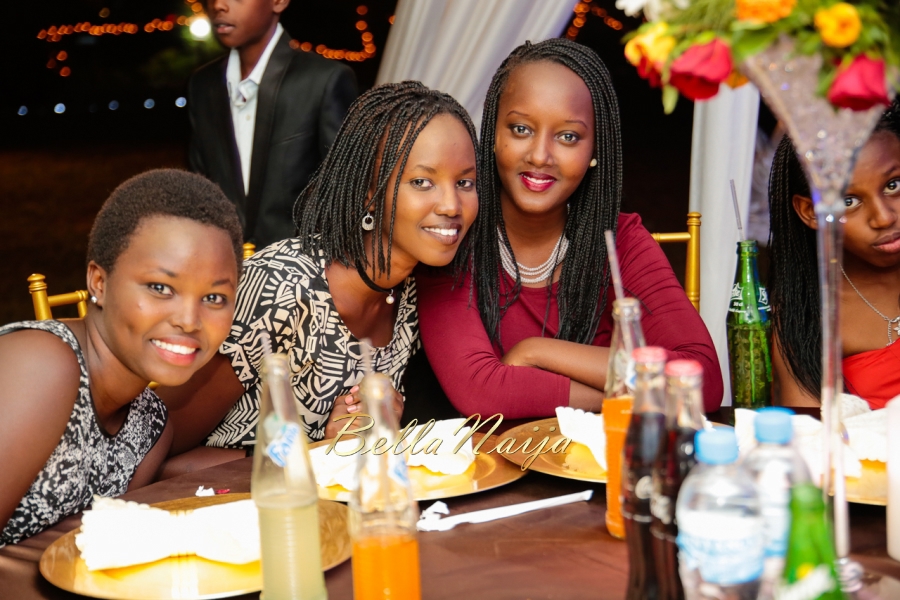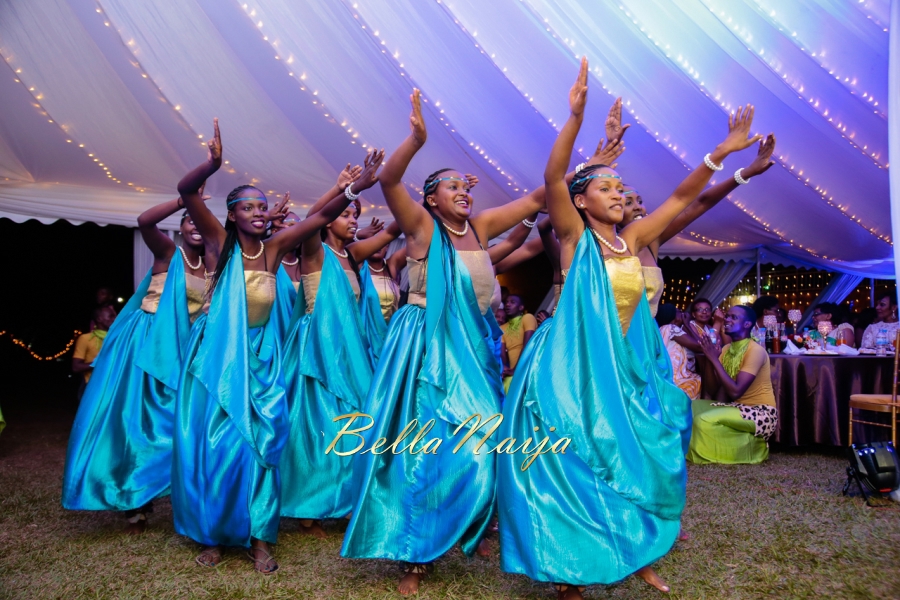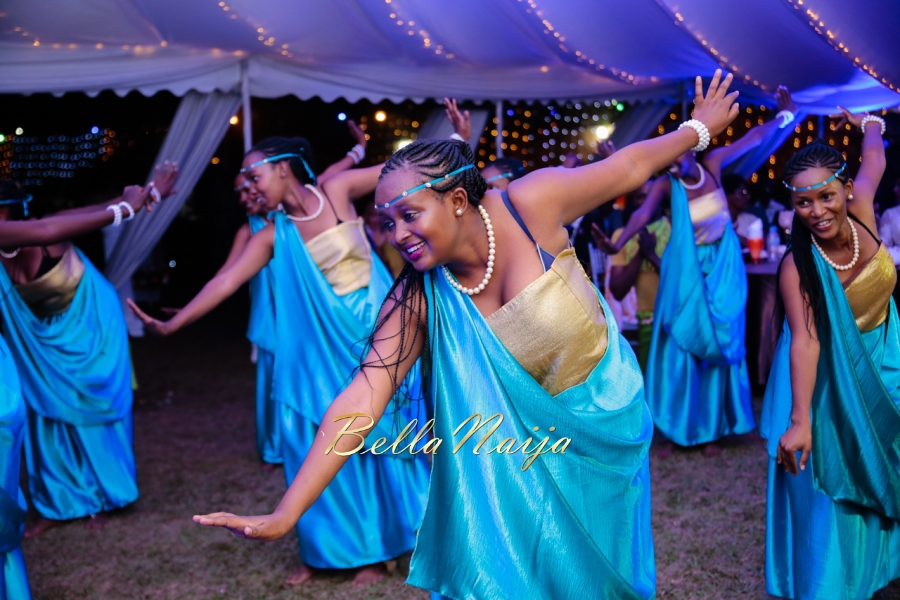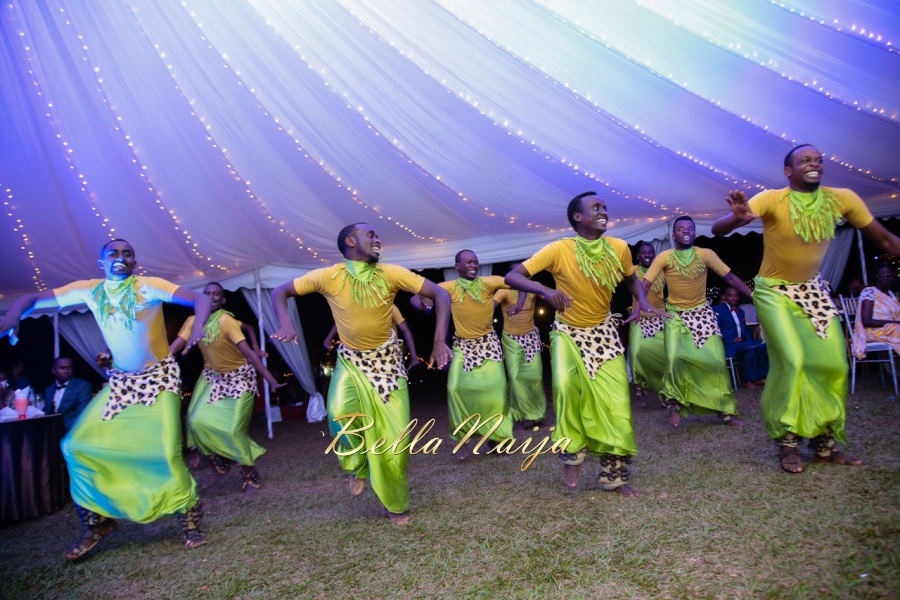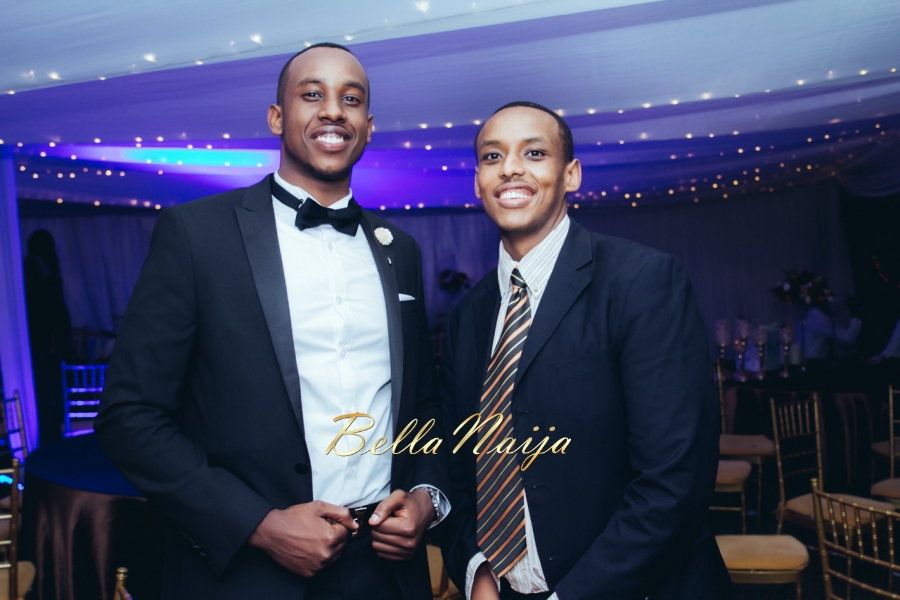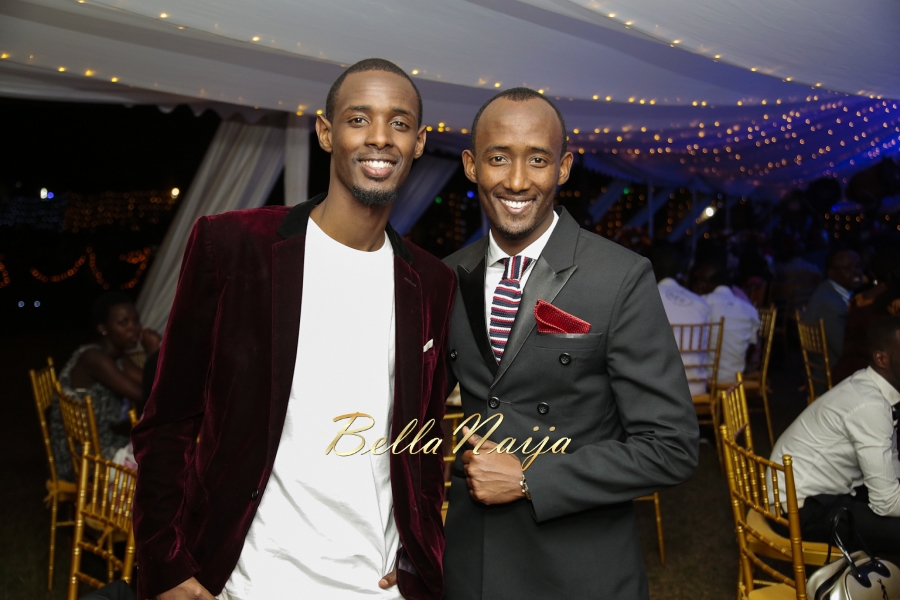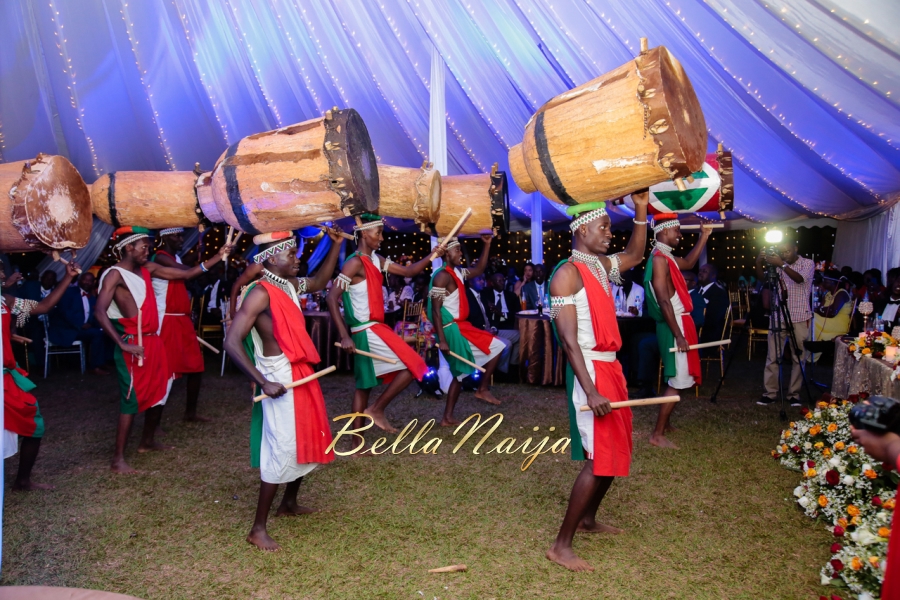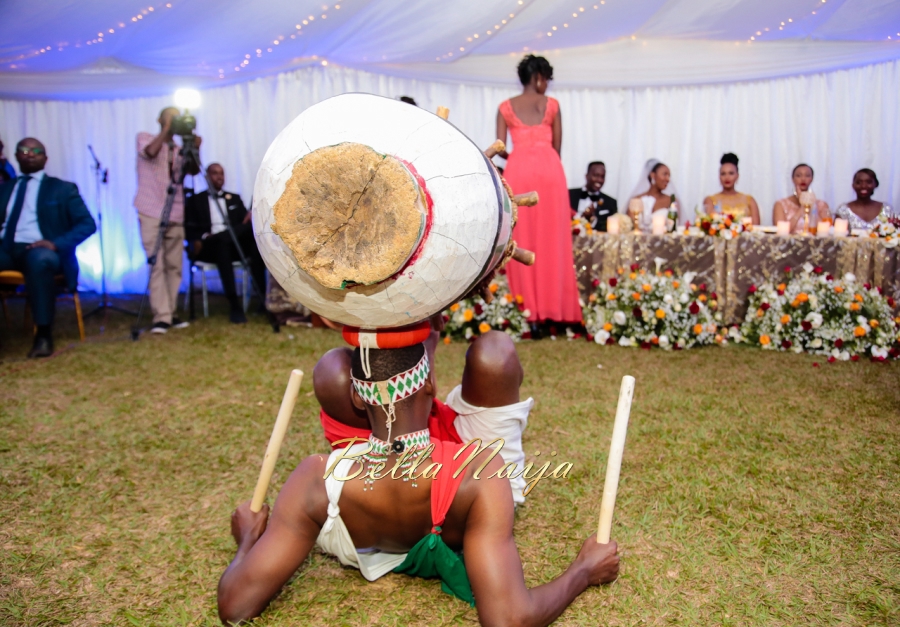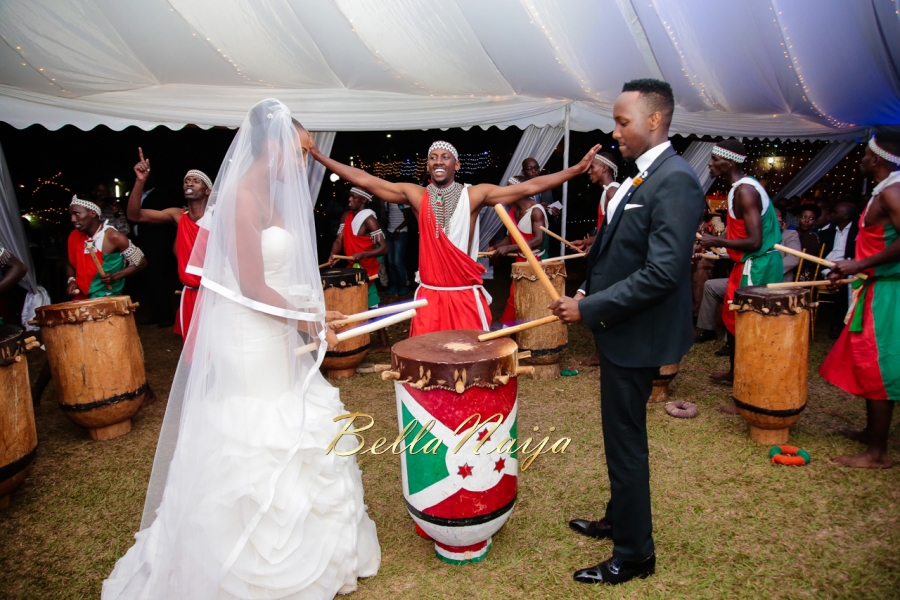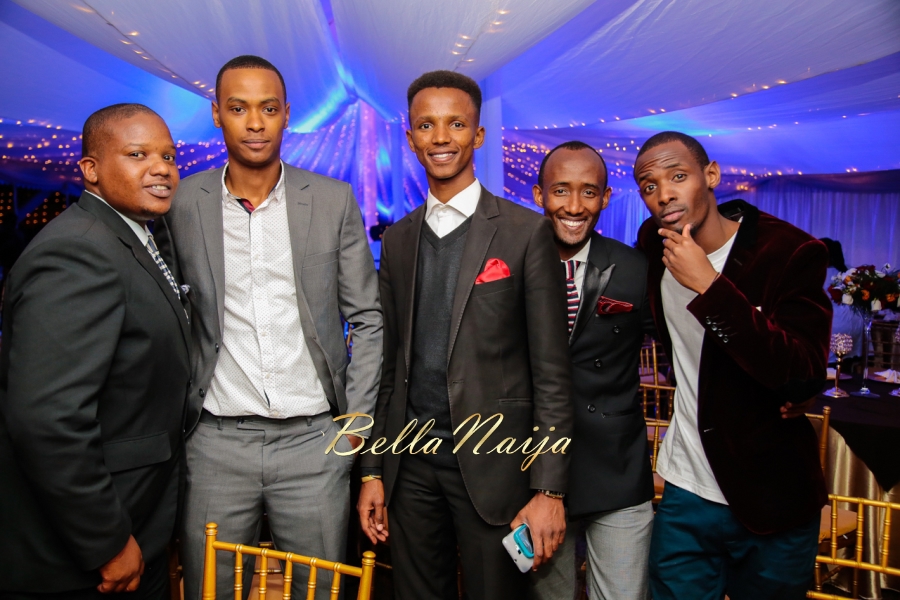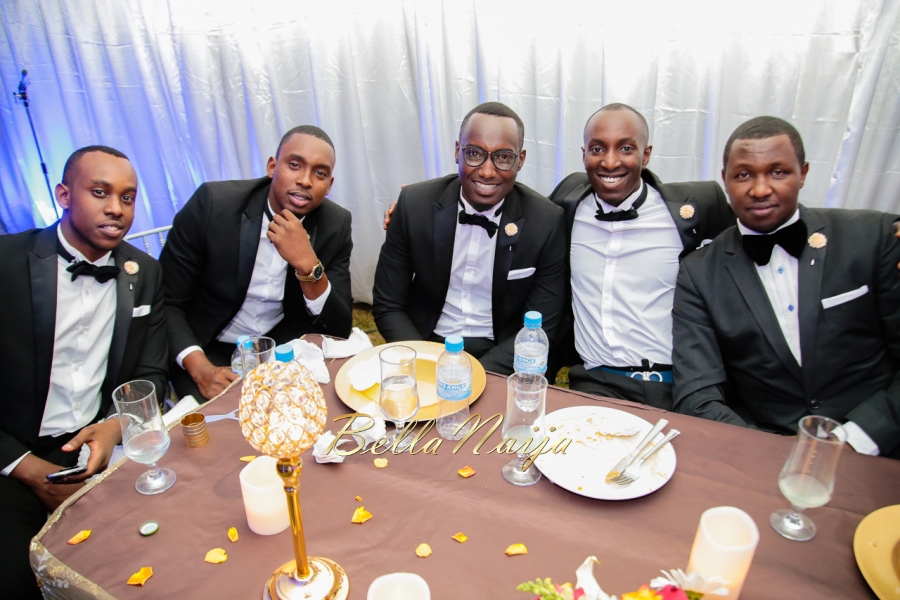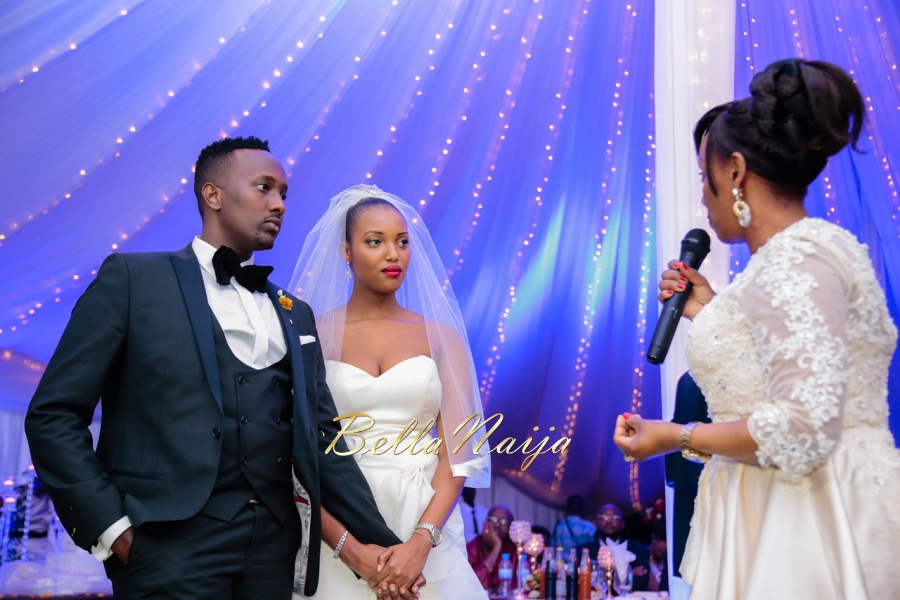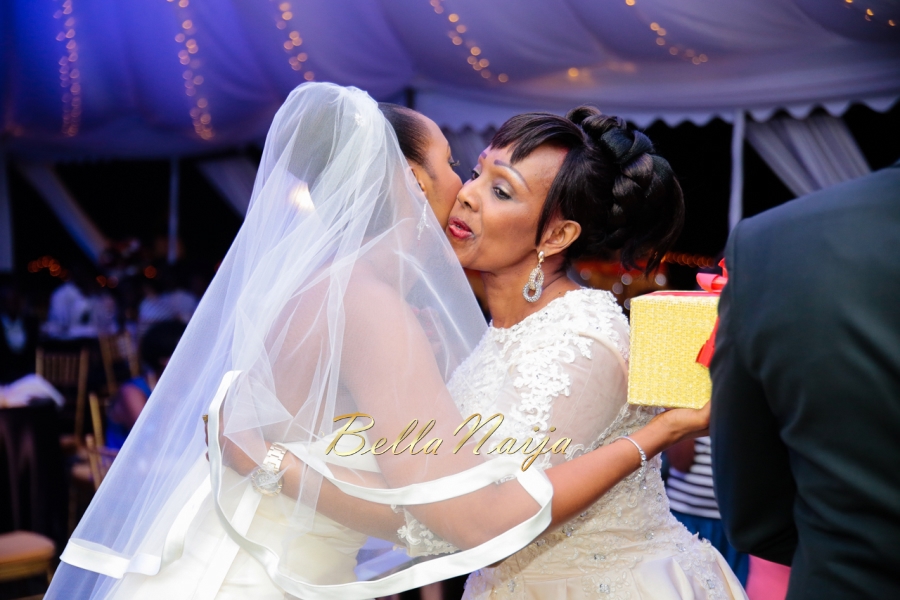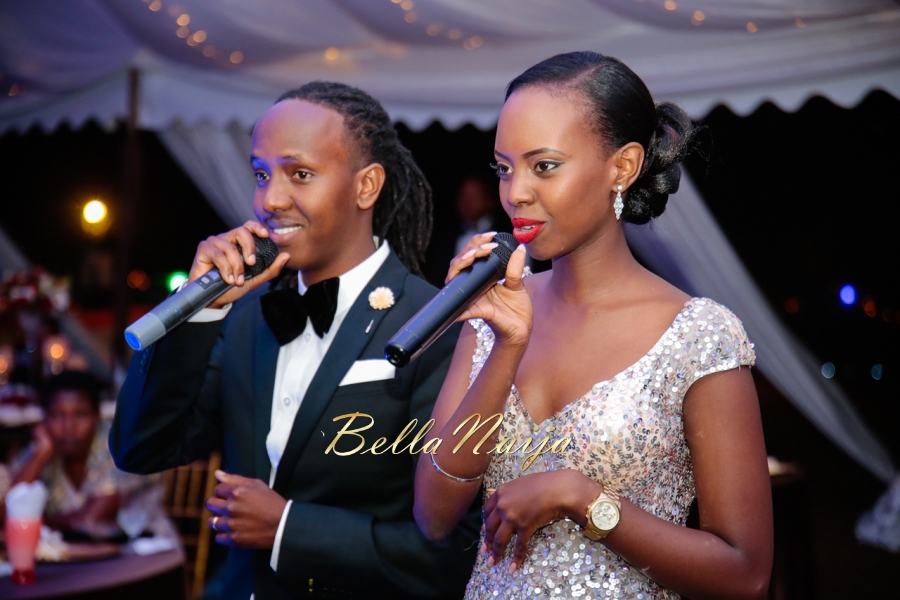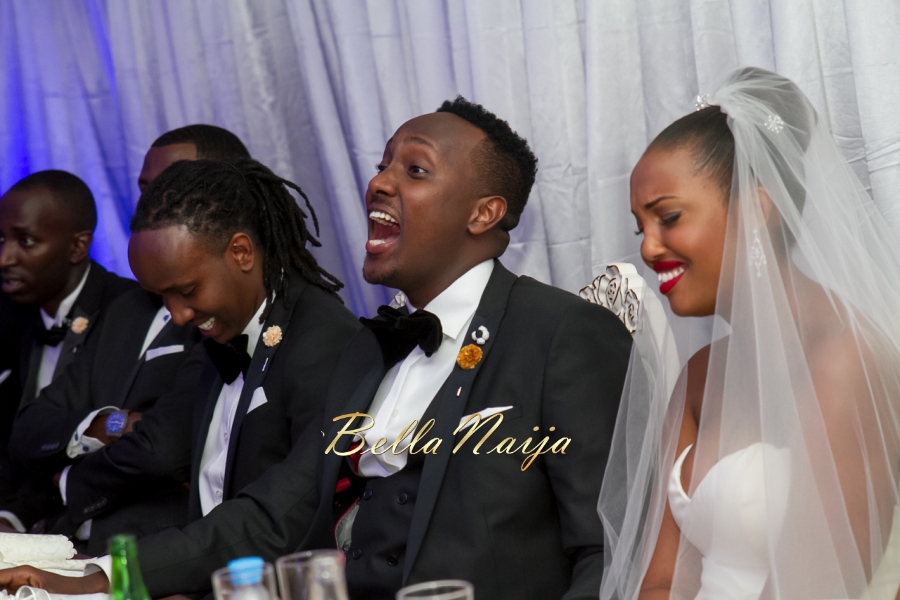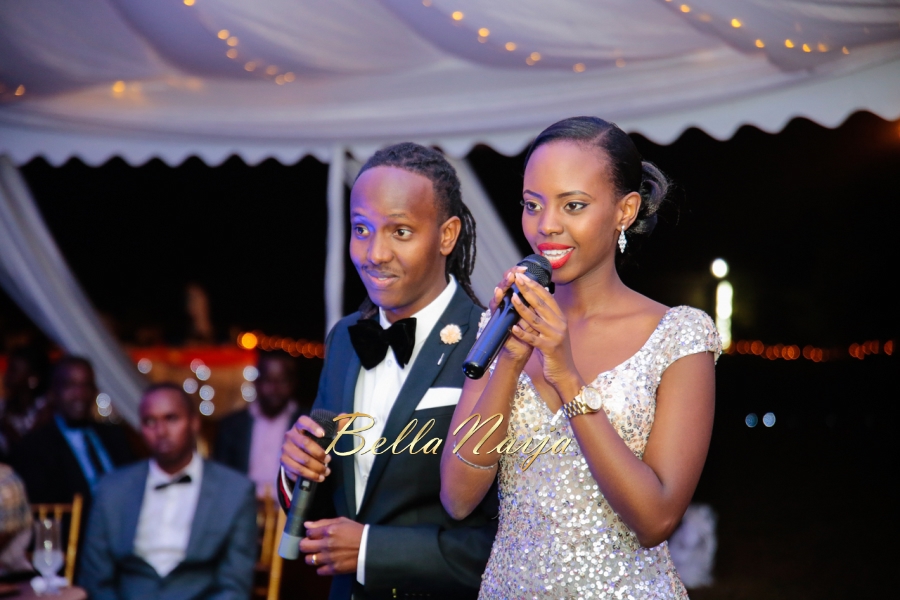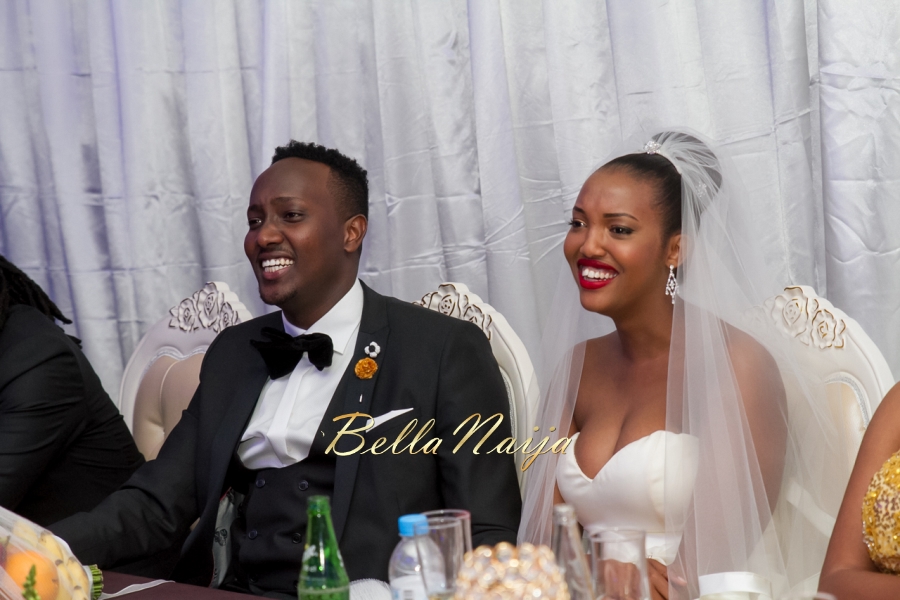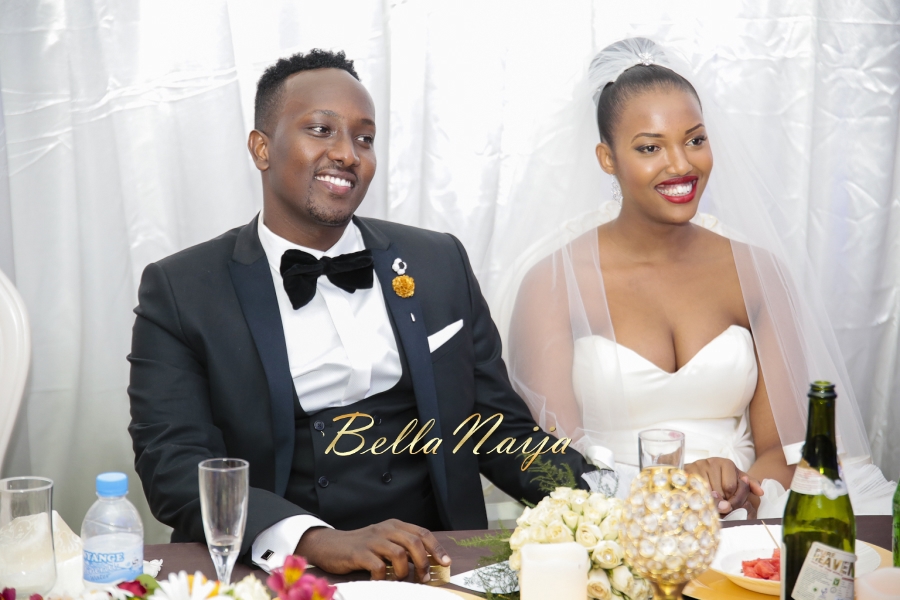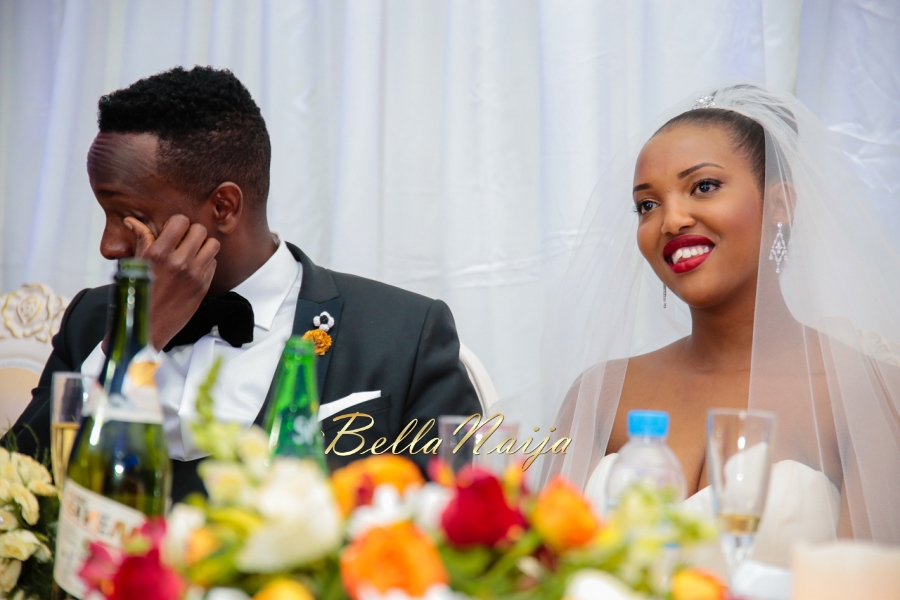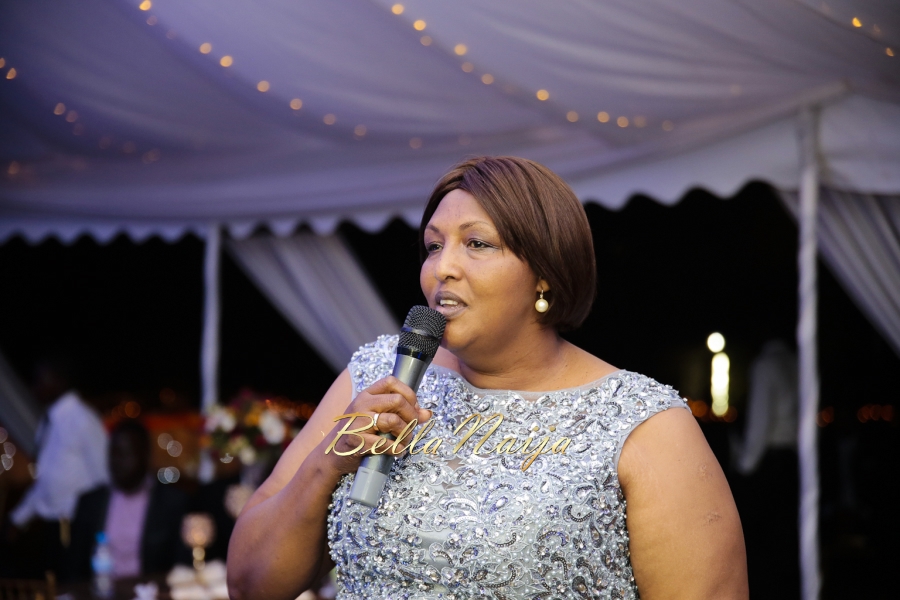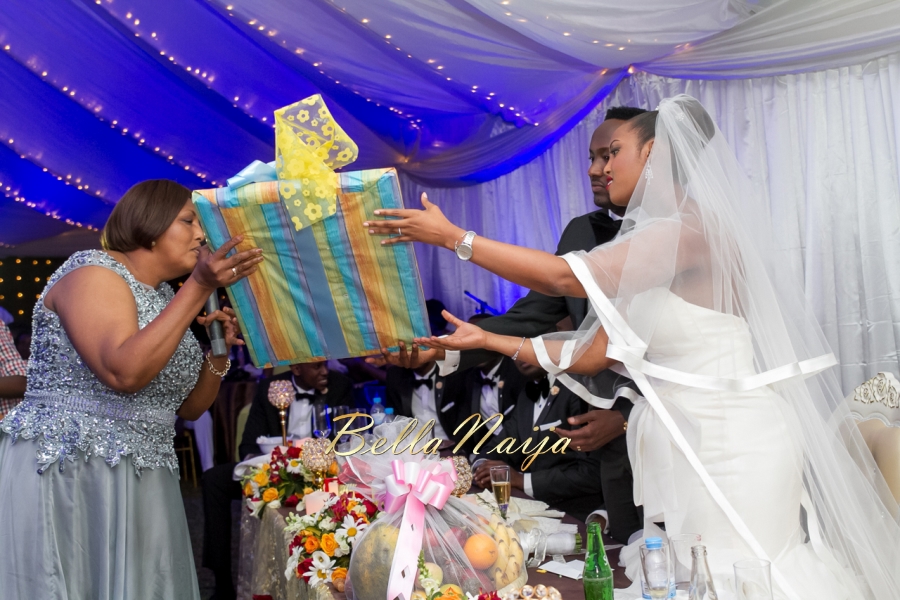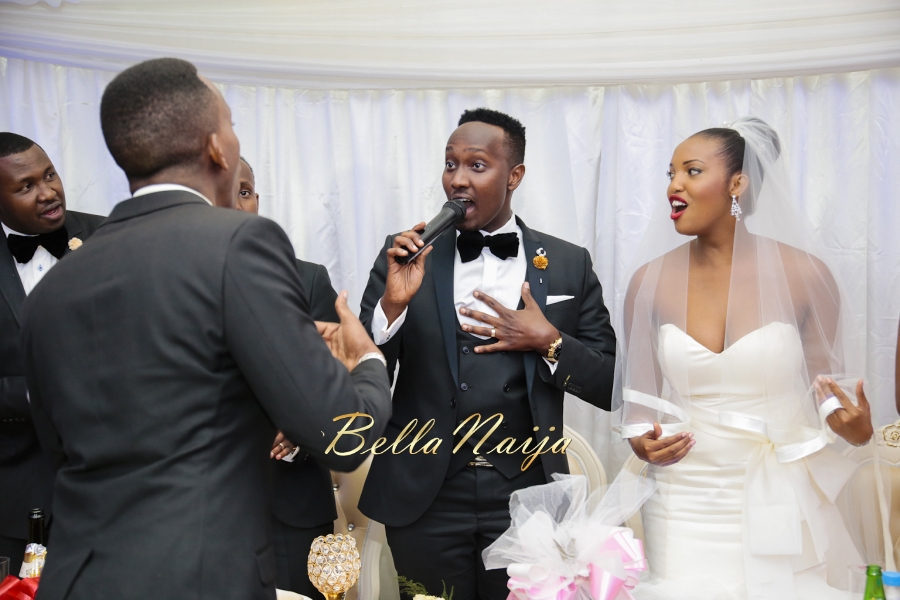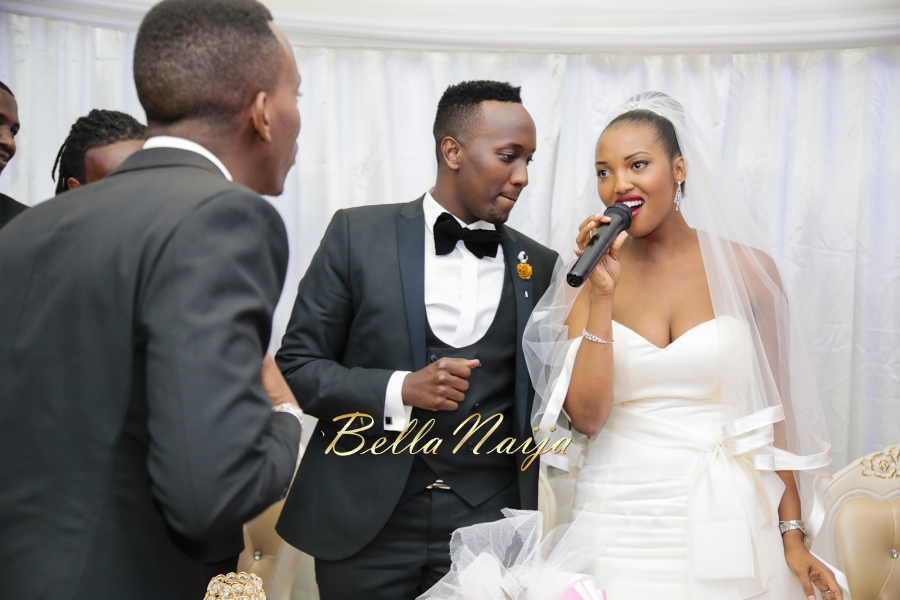 Winnie: This was one of my favourite moments! When Franck surprised me and sang for me a French song called 'Tu es ma femme' by Etienne Drapeau. It was MAGIC!
Here are few words of the lyrics in English :
'You're my wife, and I'm yours
I give you everything I am
My hands, my eyes and my voice
My days and nights
You're my wife, you're the most beautiful
I swear on my soul and heaven
That each of my 'I love you' will be eternal'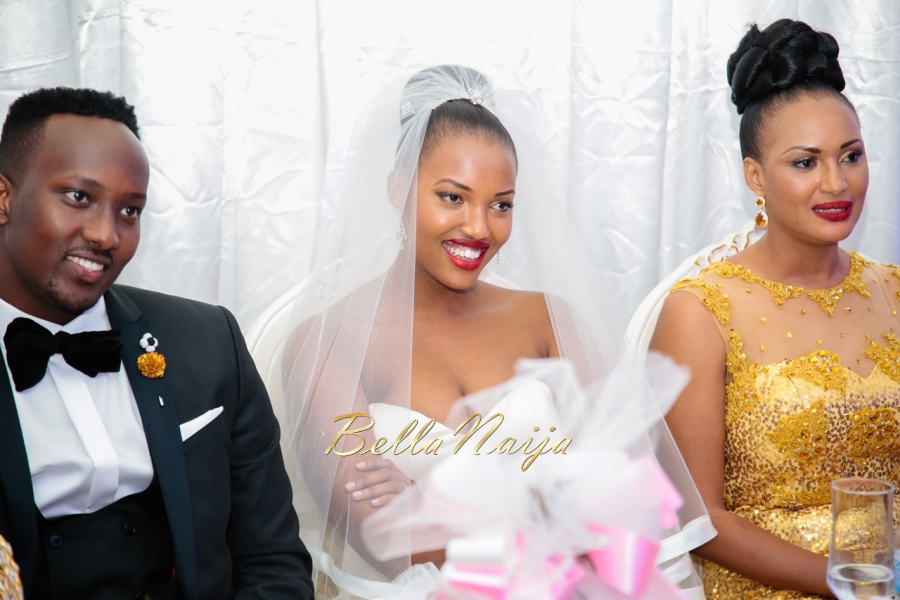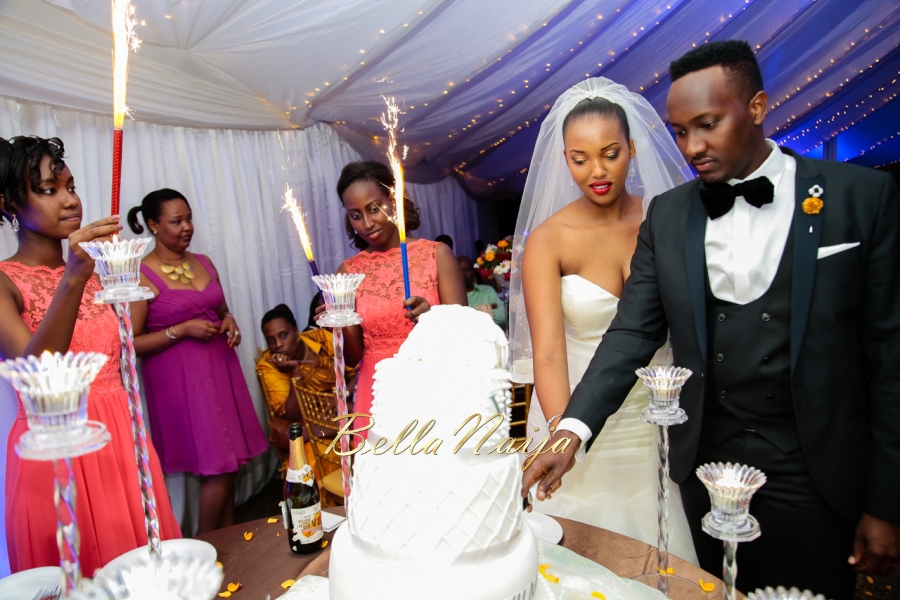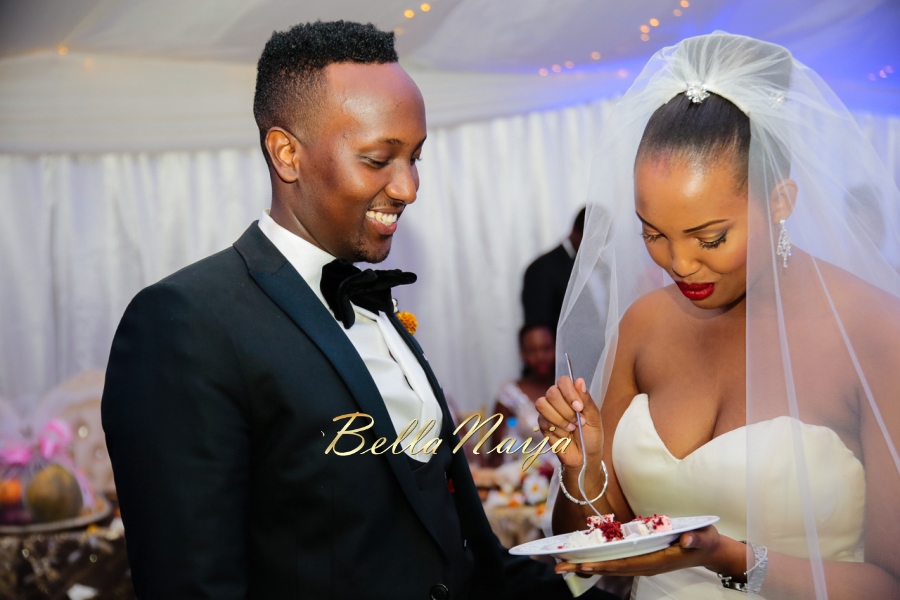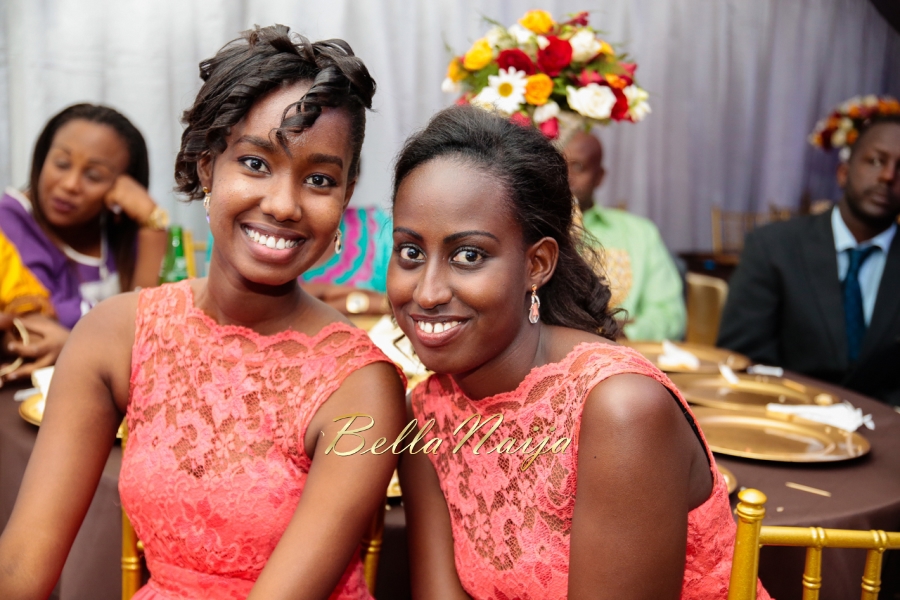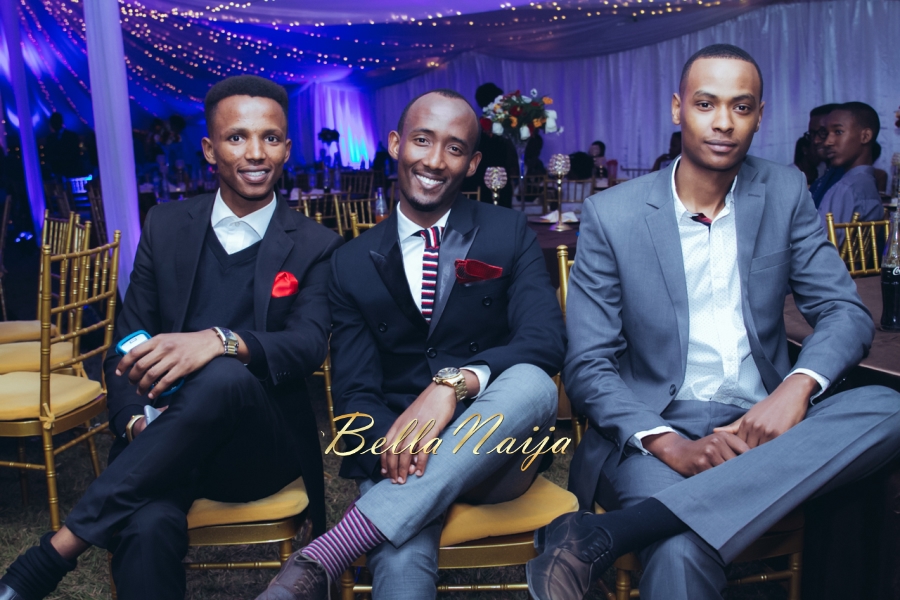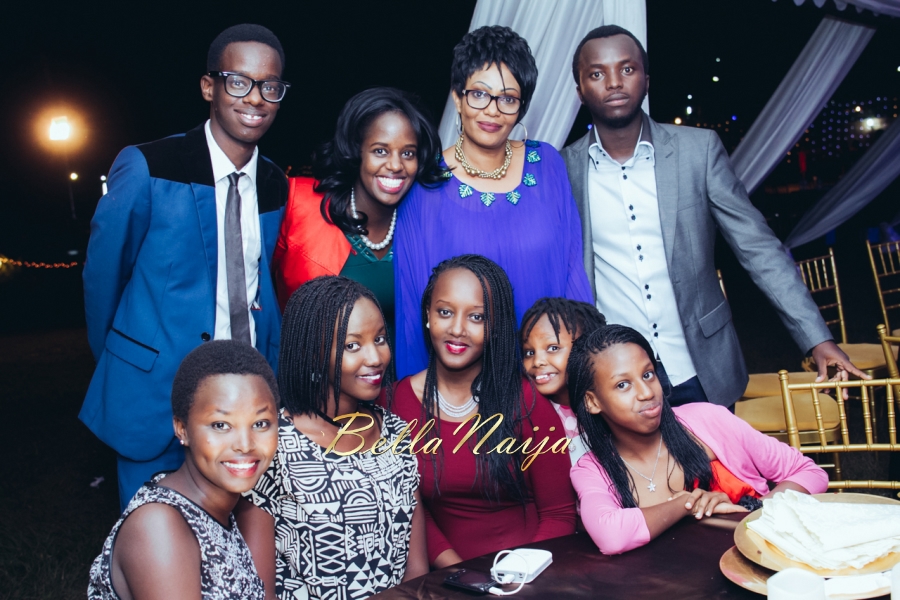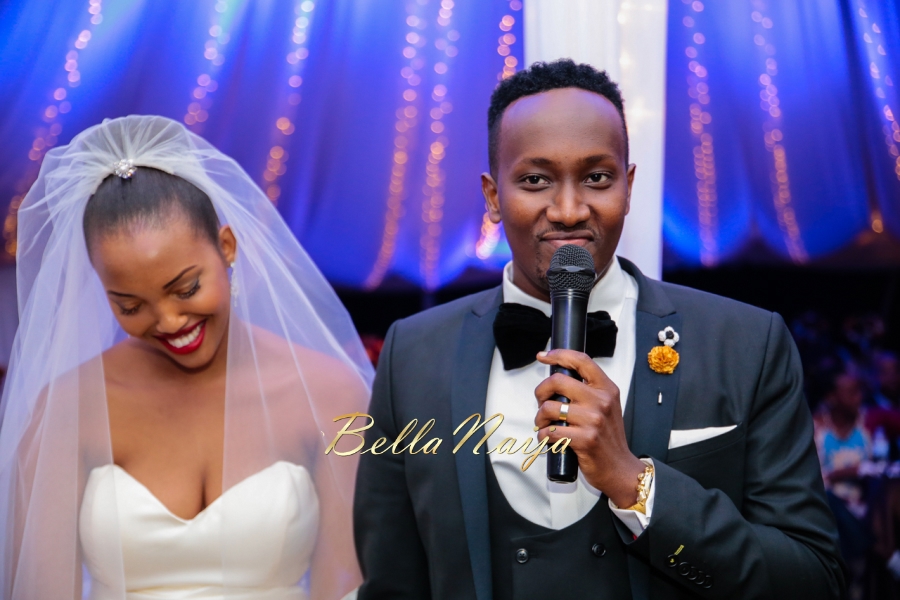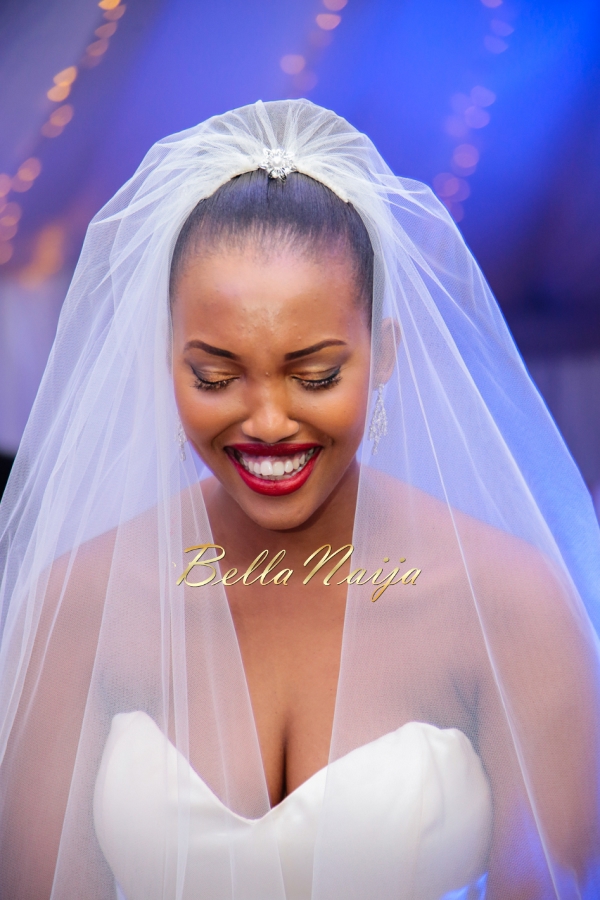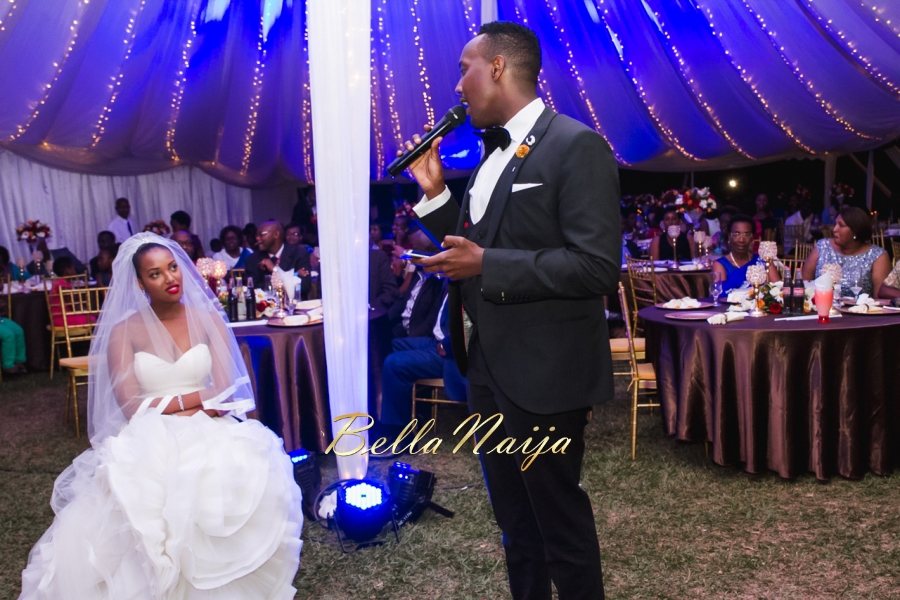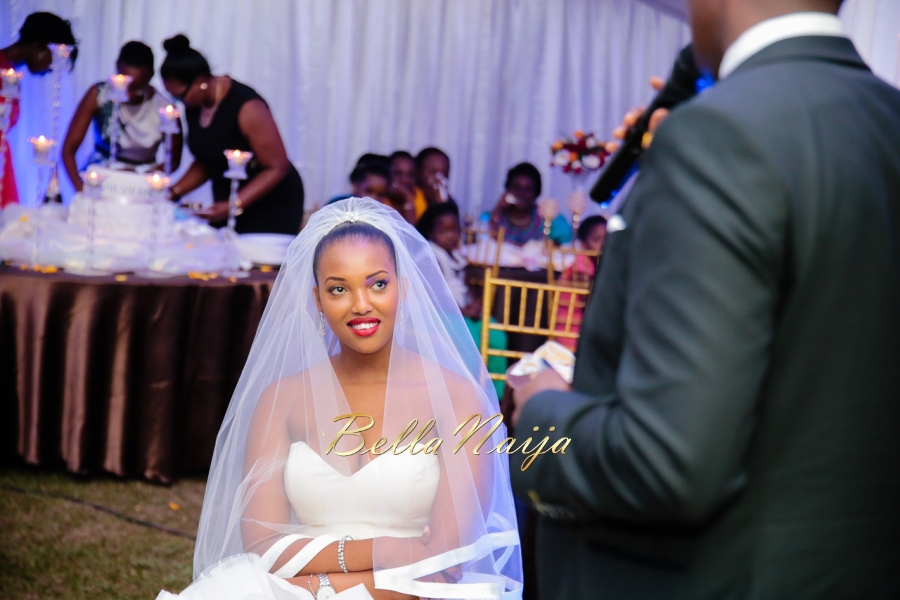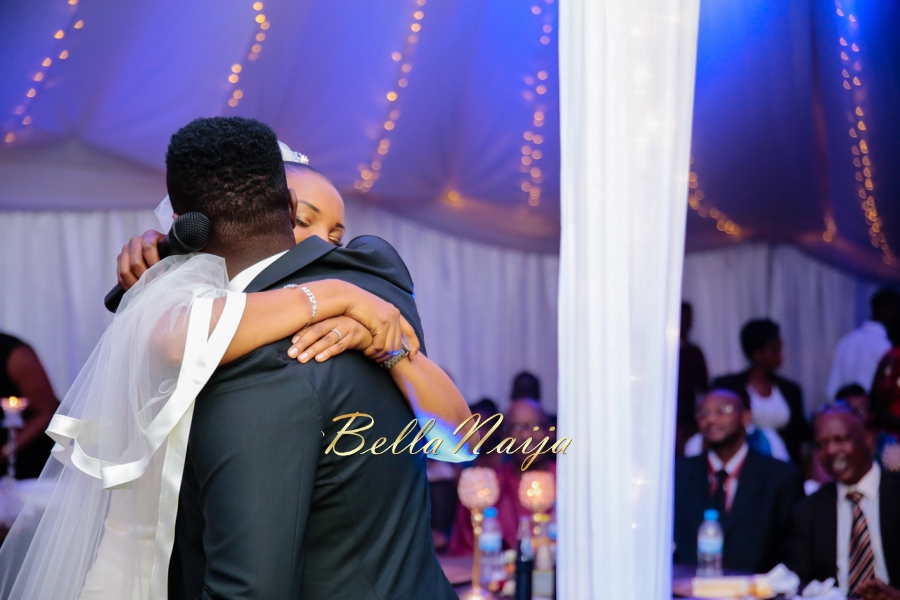 Gutwikurura – This is a final ceremony where the bride's family visits her at her new home and brings a number of items to help her settle in. Prior to this, the wife can't be seen in public before the Gutwikurura ceremony. At the end of the visit, the young couple can begin their new life together.
Both bride and the groom are wearing East African prints called Kitenge.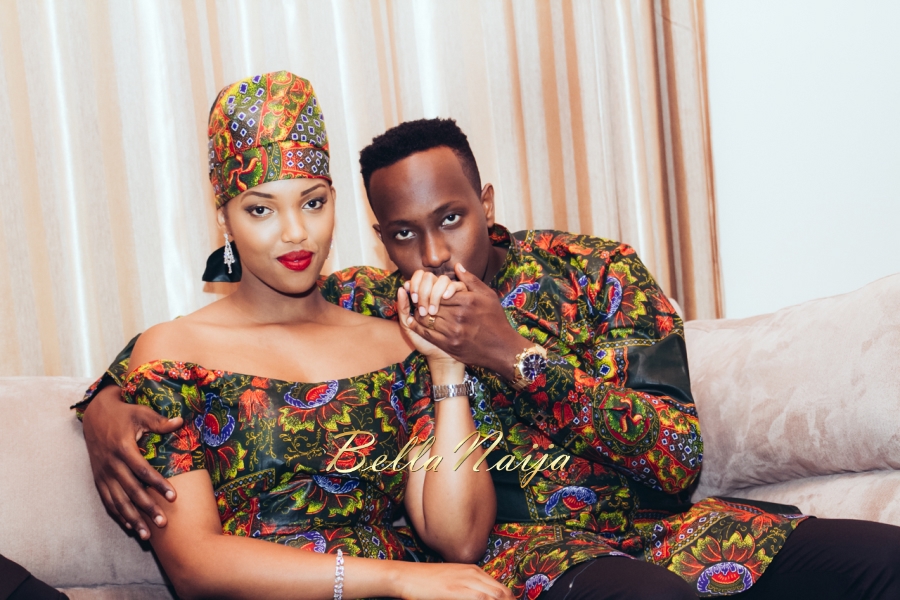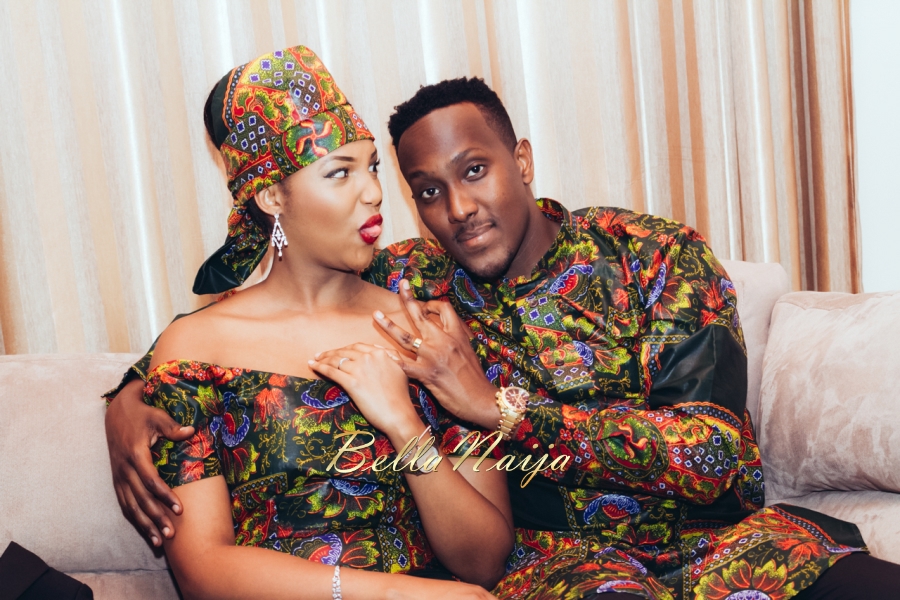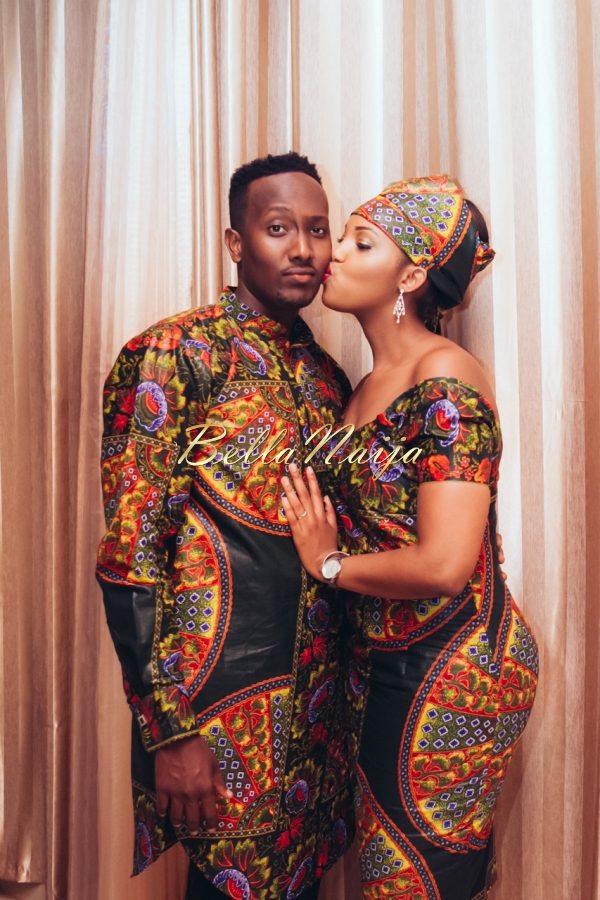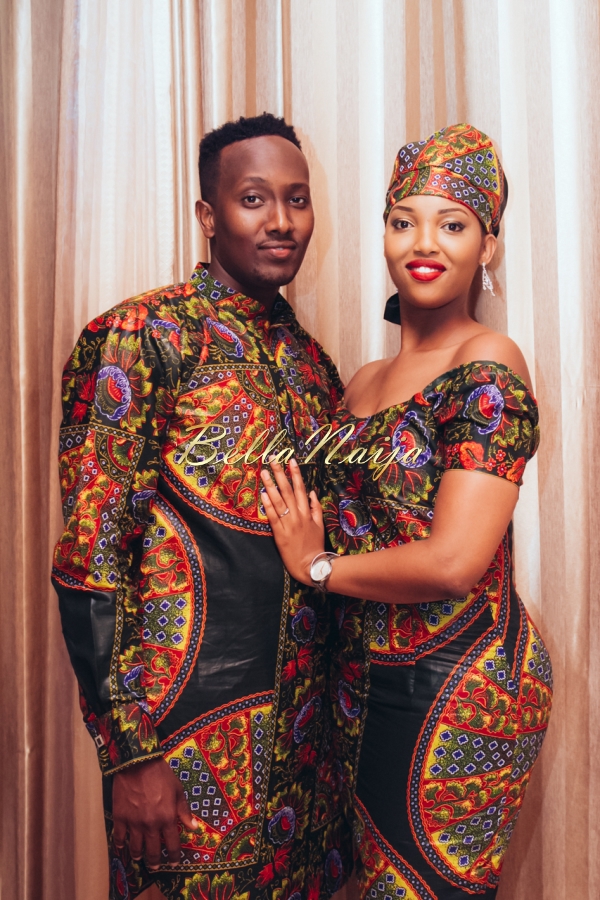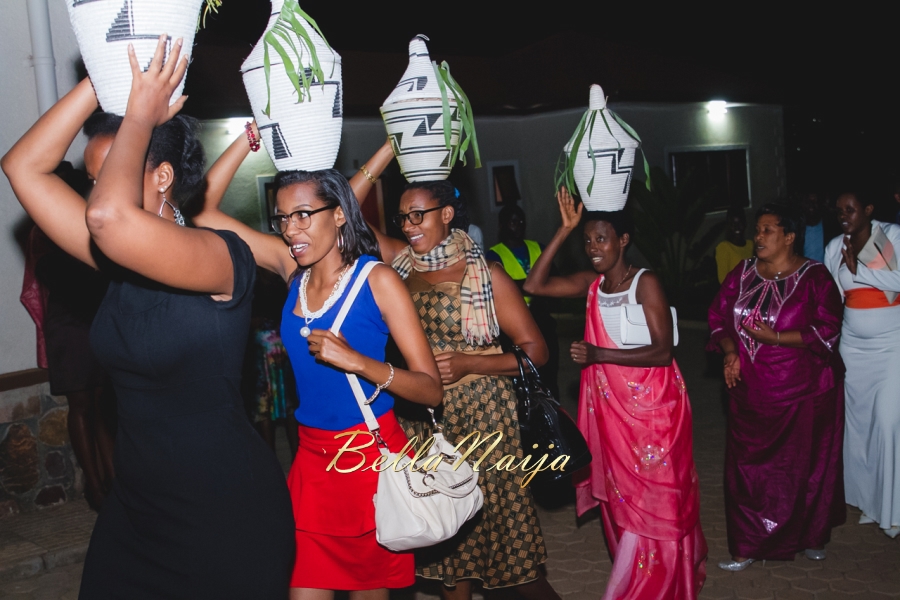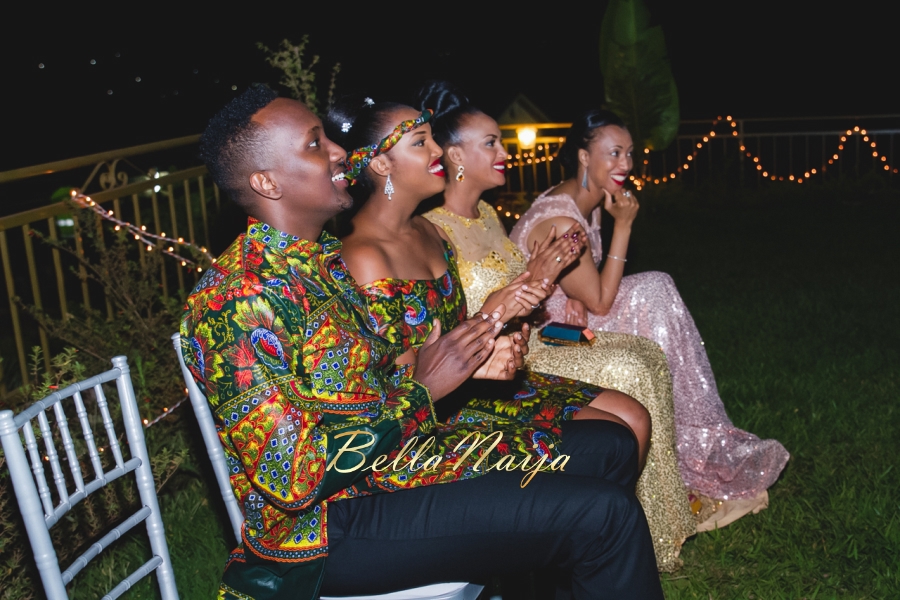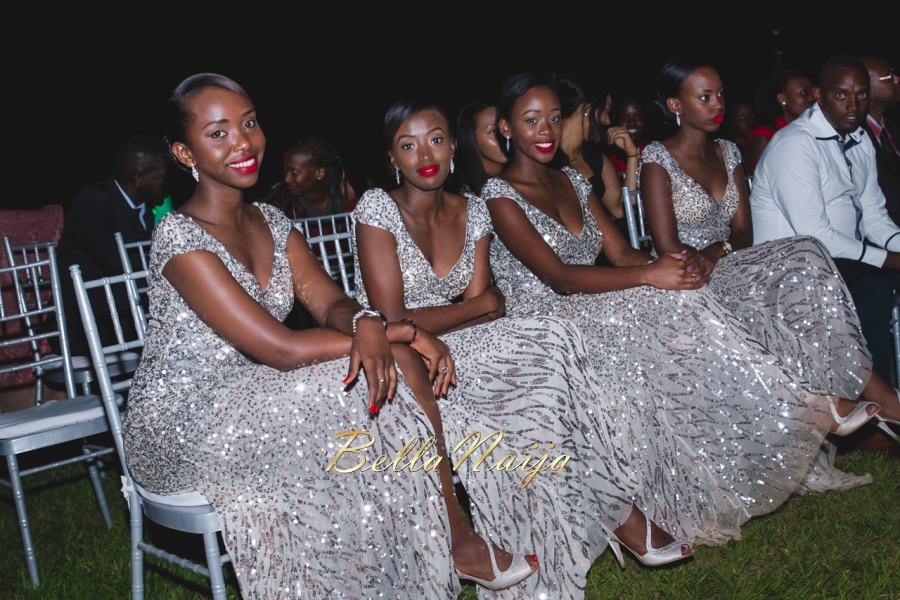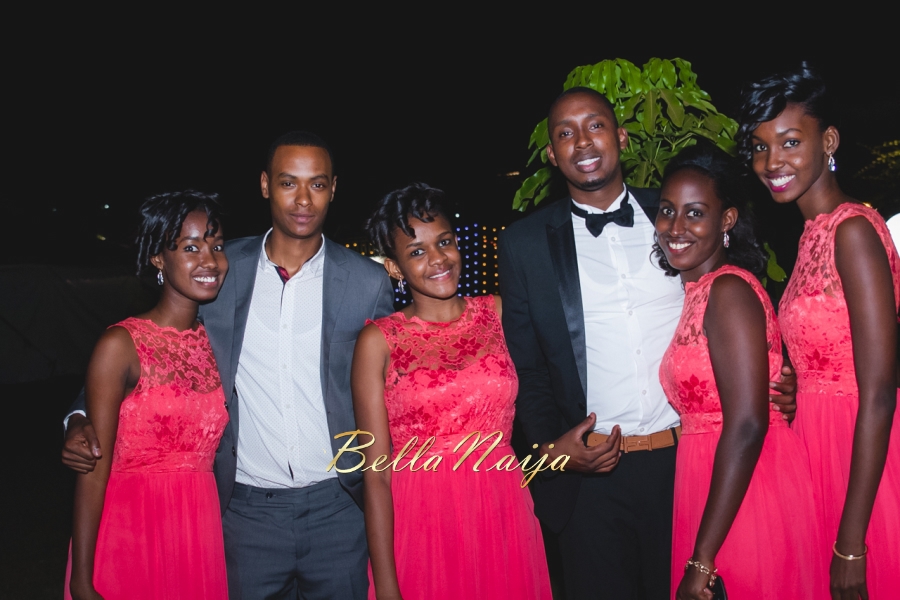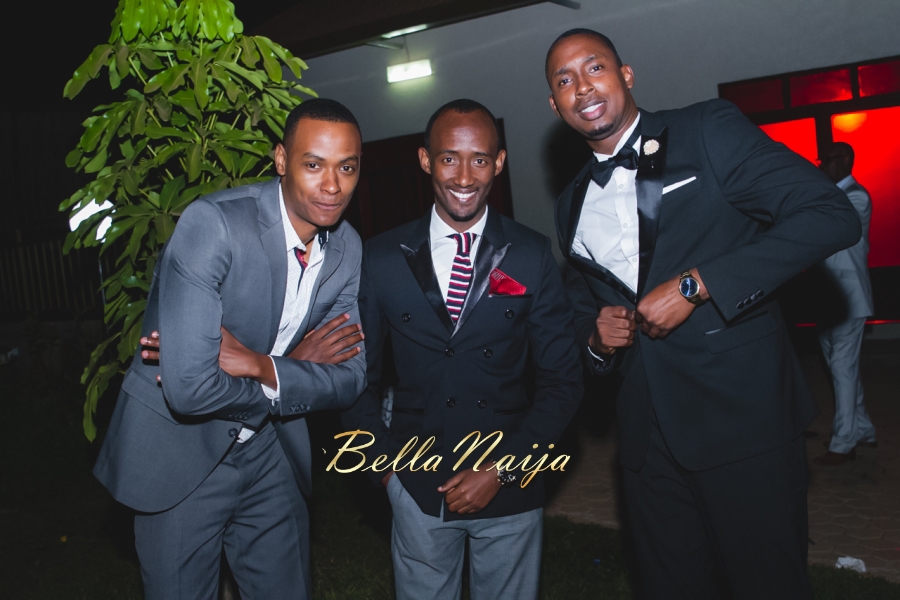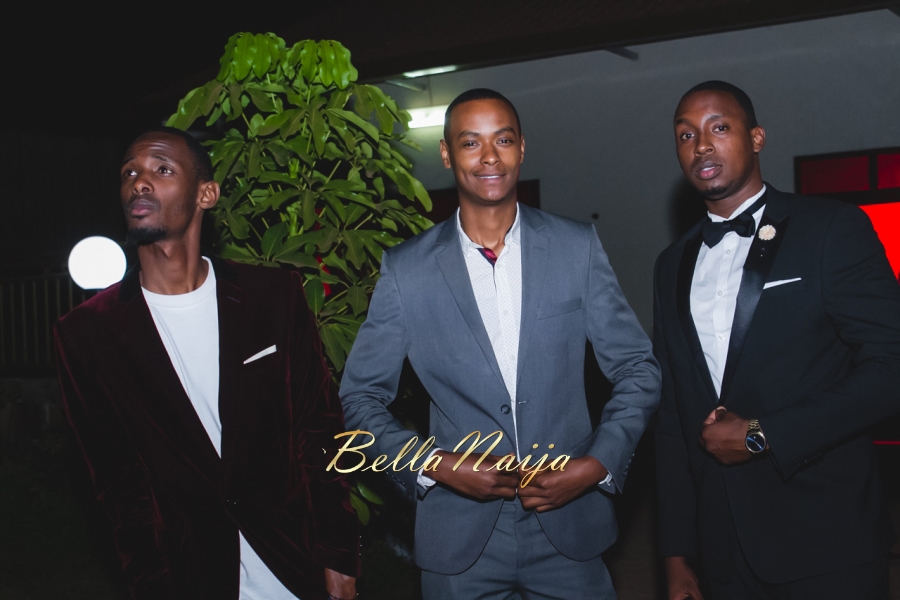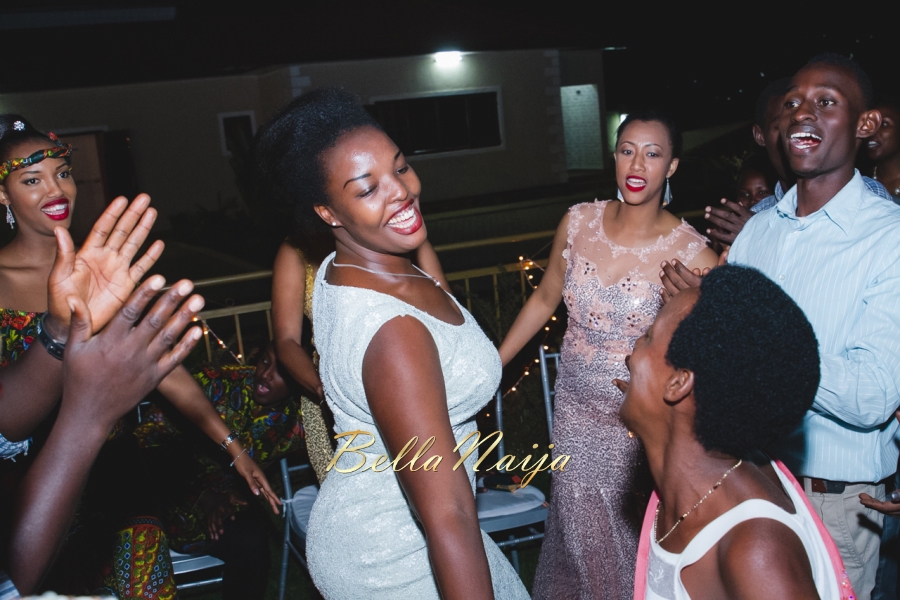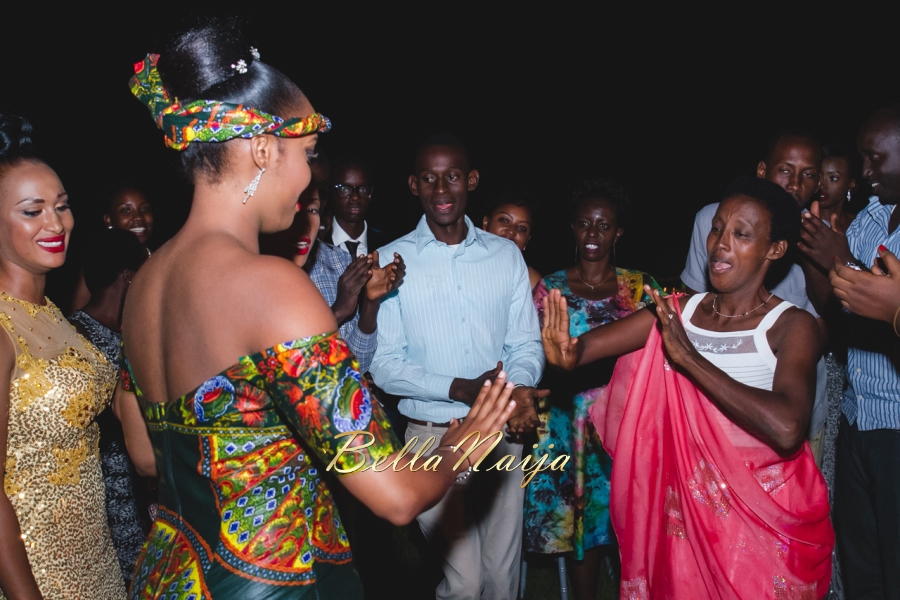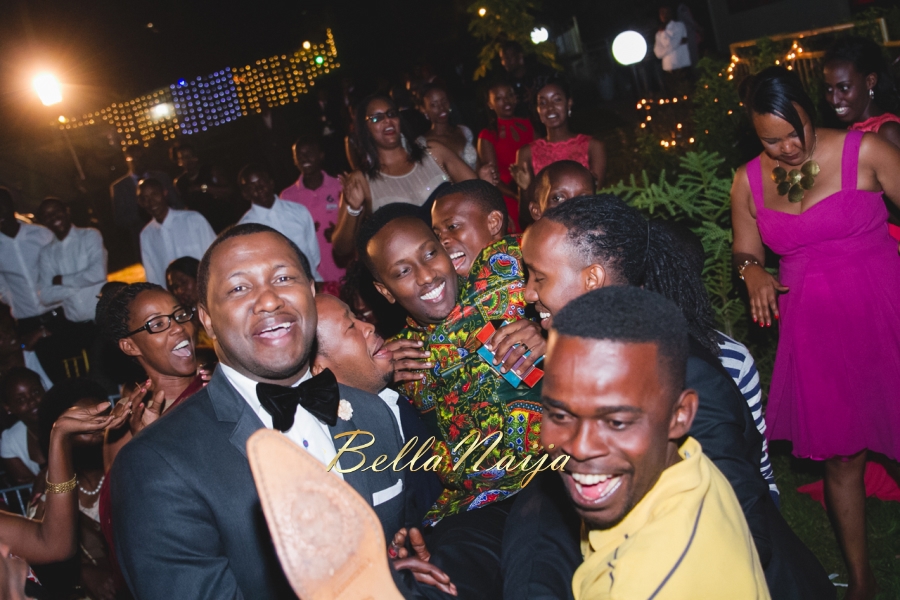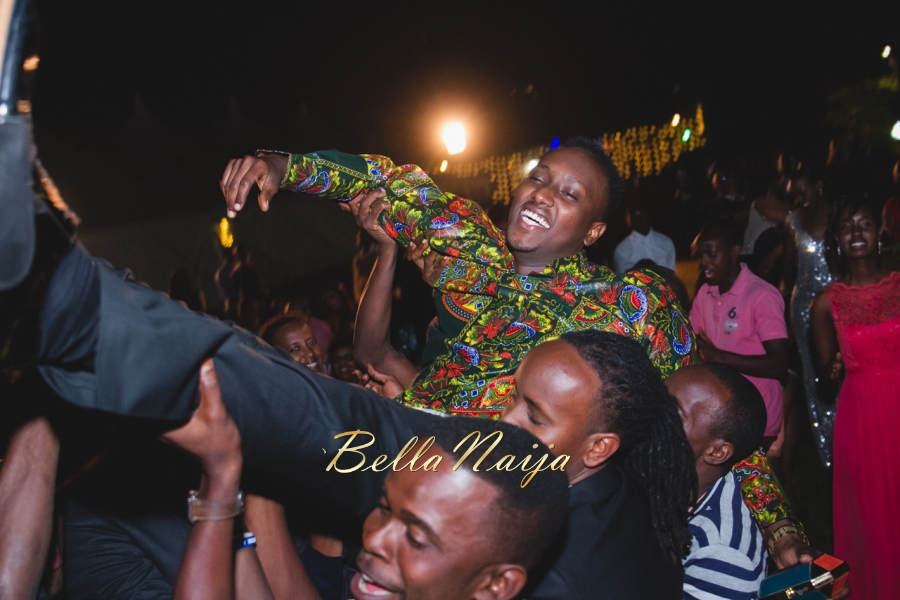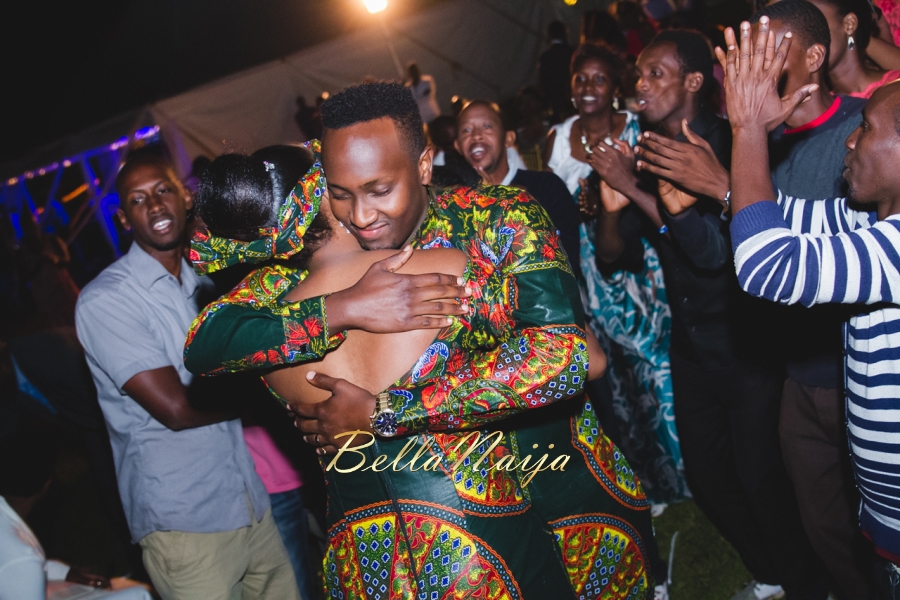 After Party Time!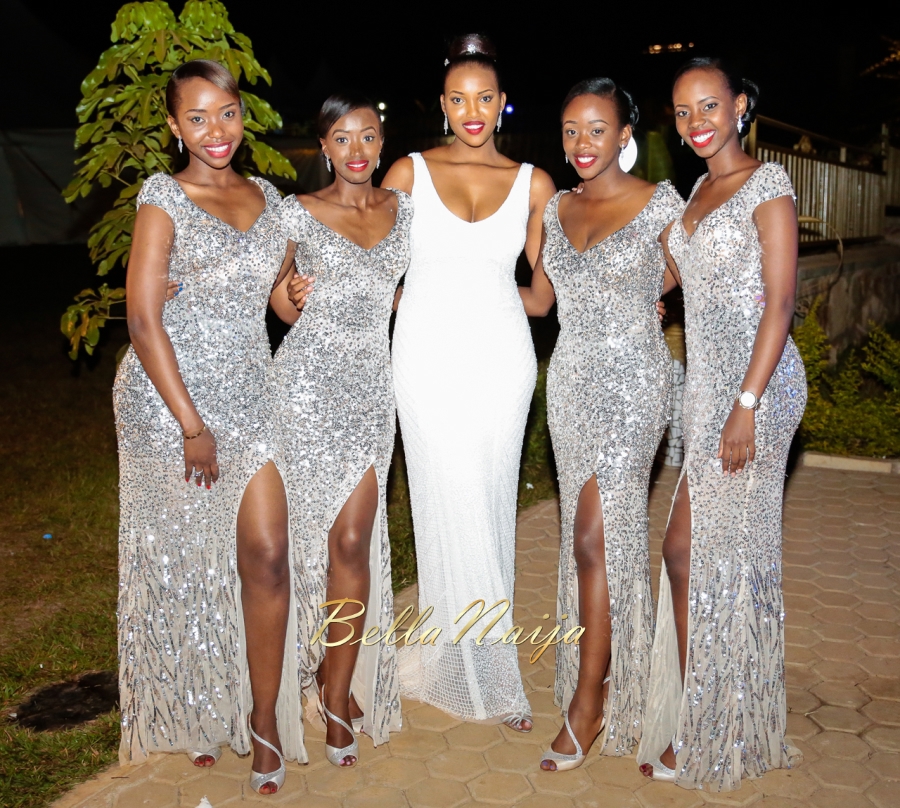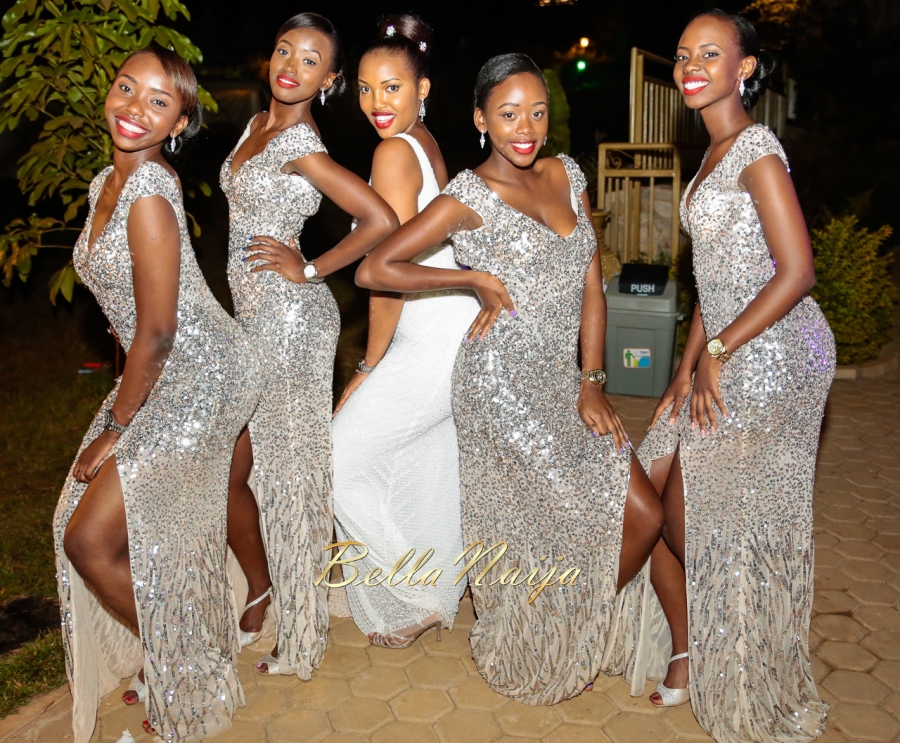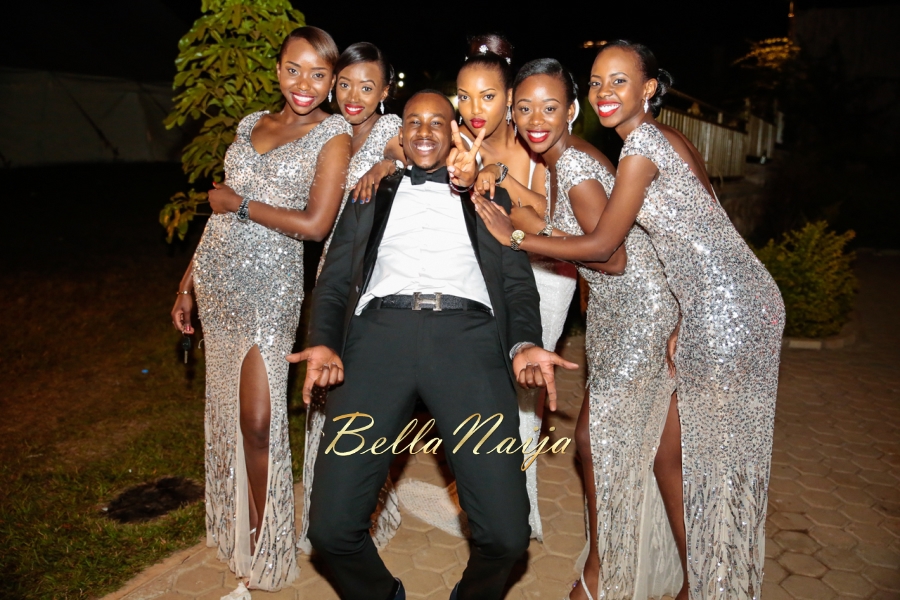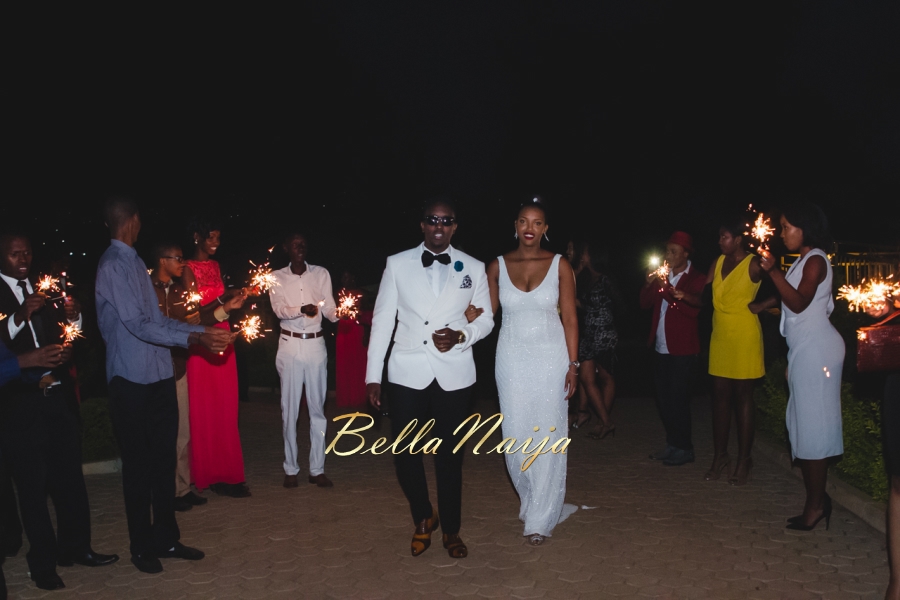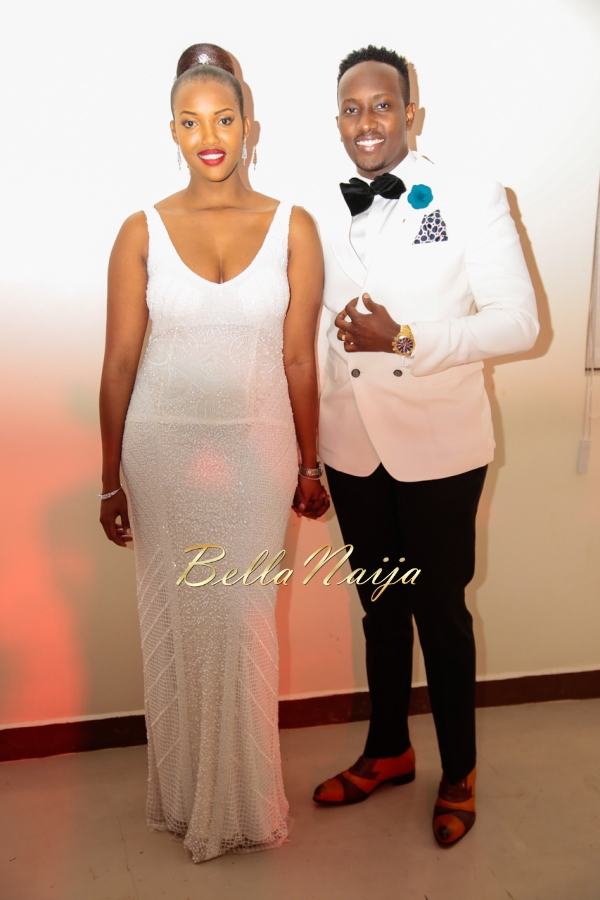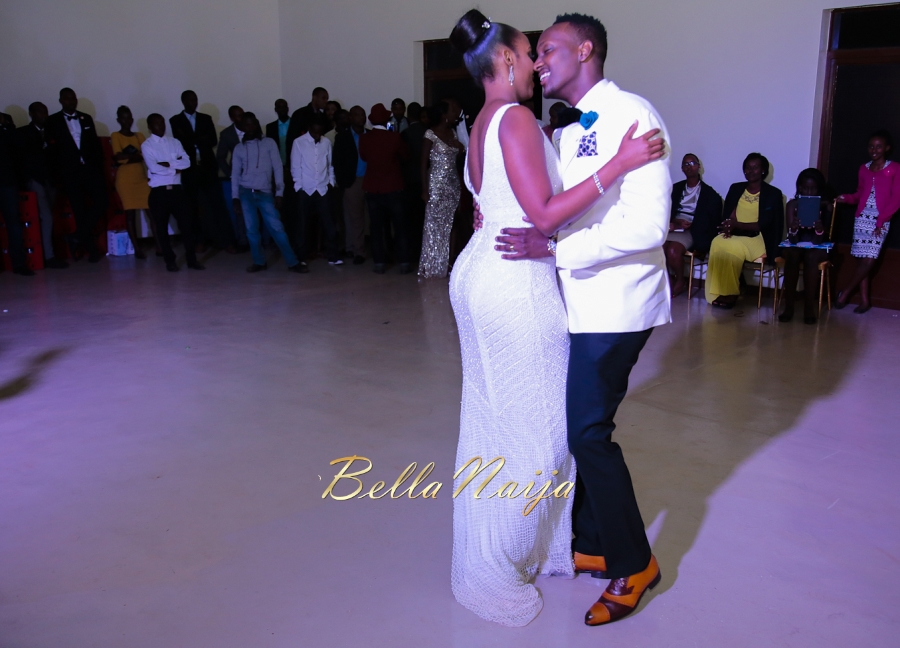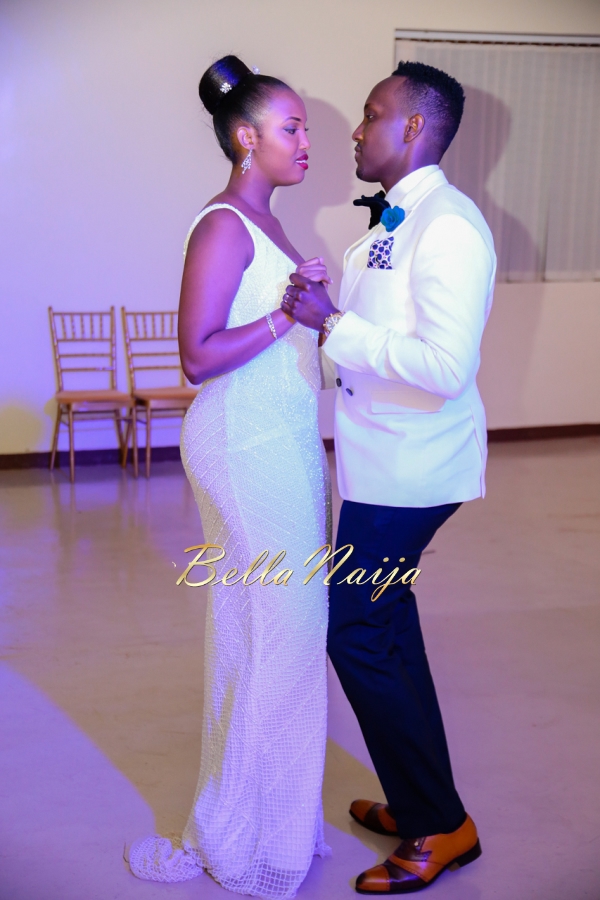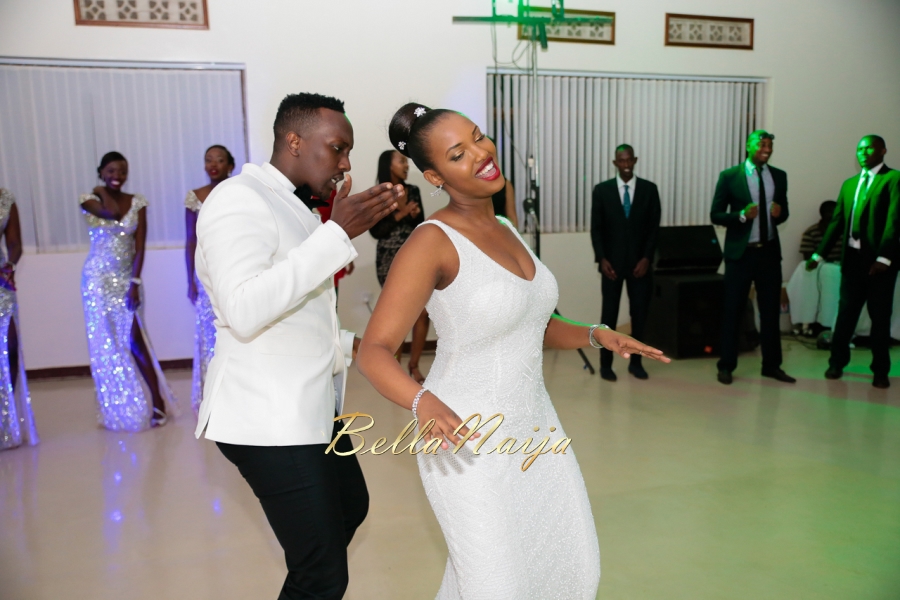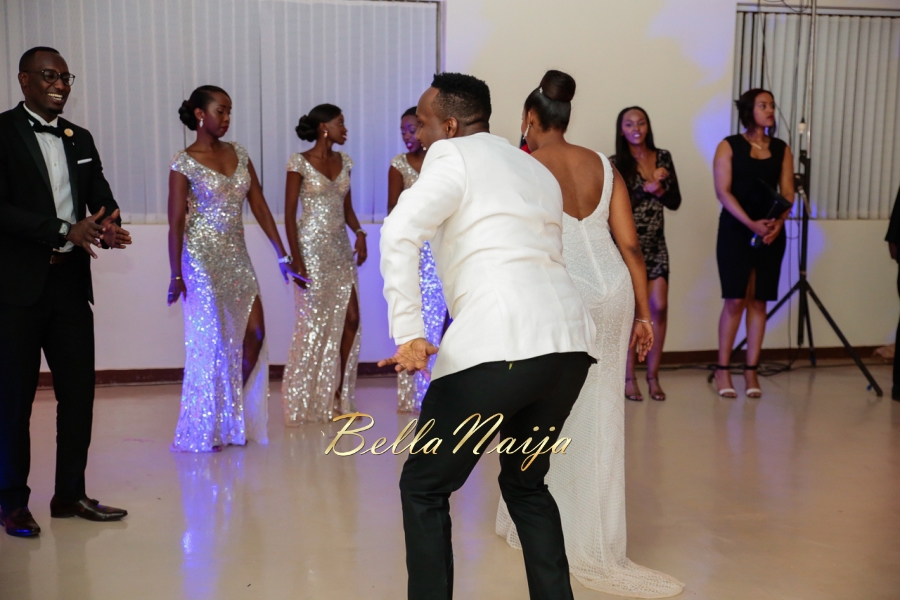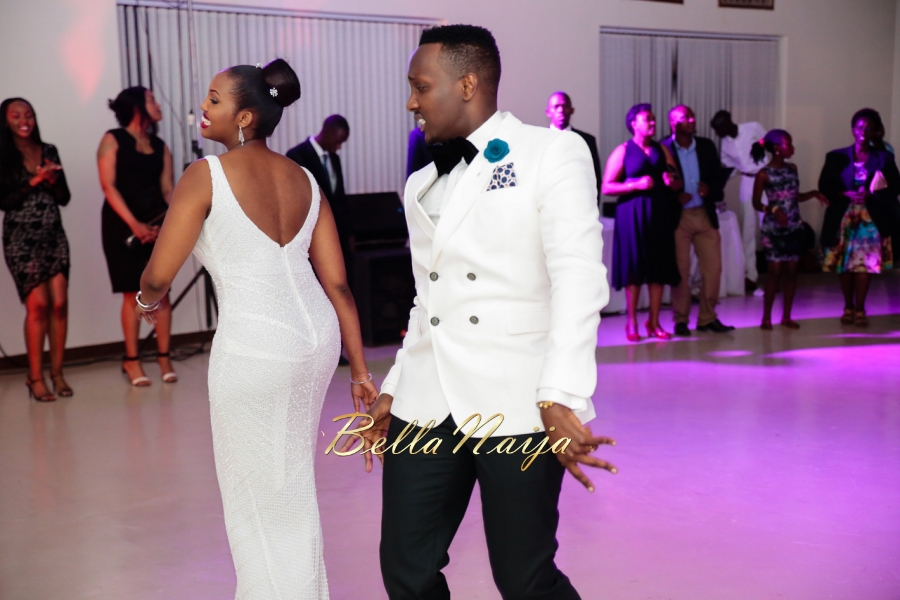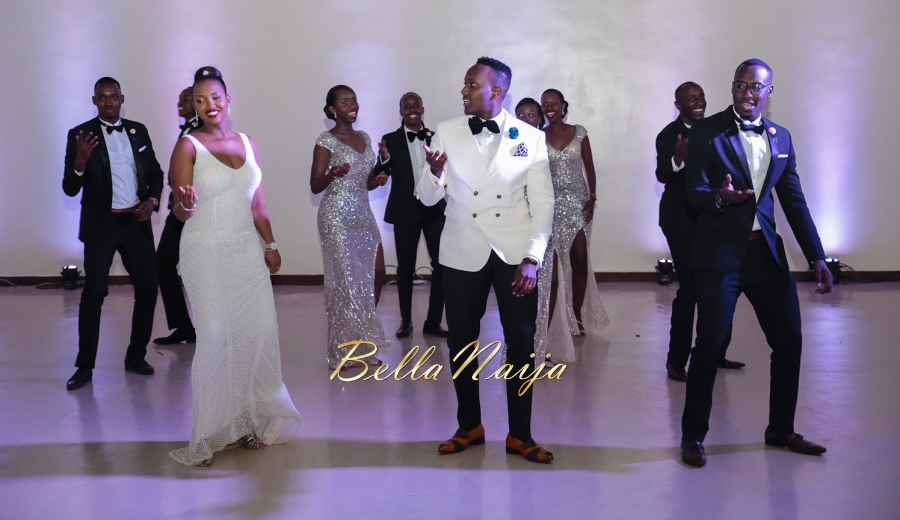 Gusaba/Gukwa is an important cultural institution in Burundi and Rwanda.
Gusaba' means 'to ask' in Kirundi . It is a ceremony where the groom's family requests for the daughter of the family of the would-be bride. It involves lots of traditions, riddles, pranks and traditional dancing.
Before giving their daughter, the family asks the groom's father a payment of the dowry (cows). Once the negotiations are over, the bride's side invite the groom's side to share a drink (milk).
The bride was wearing a Burundian traditional wear called imvutano (traditional dress made of lightweight fabric) the top is tied on one shoulder and the other tied on your waist like a skirt. The Groom was wearing imikenyero, same concept as the bride.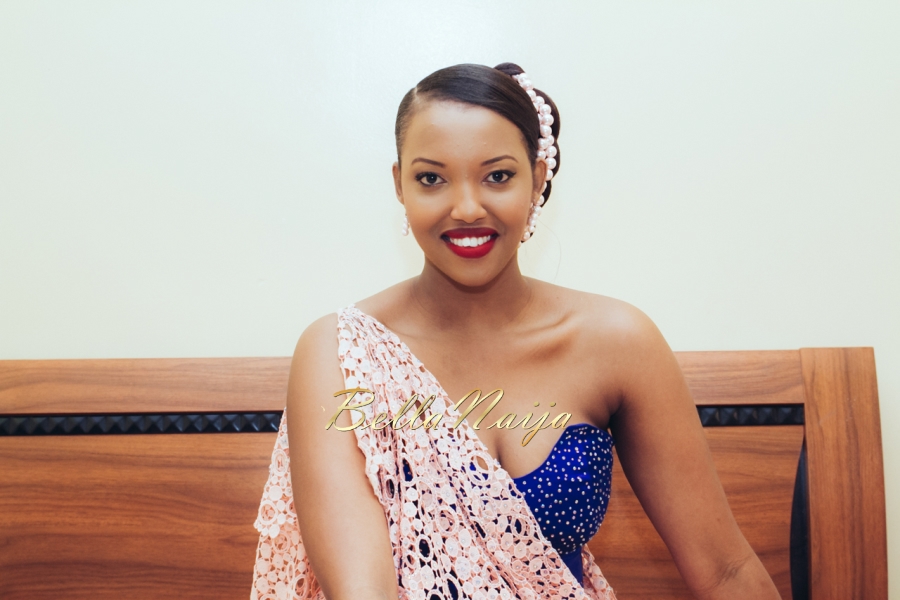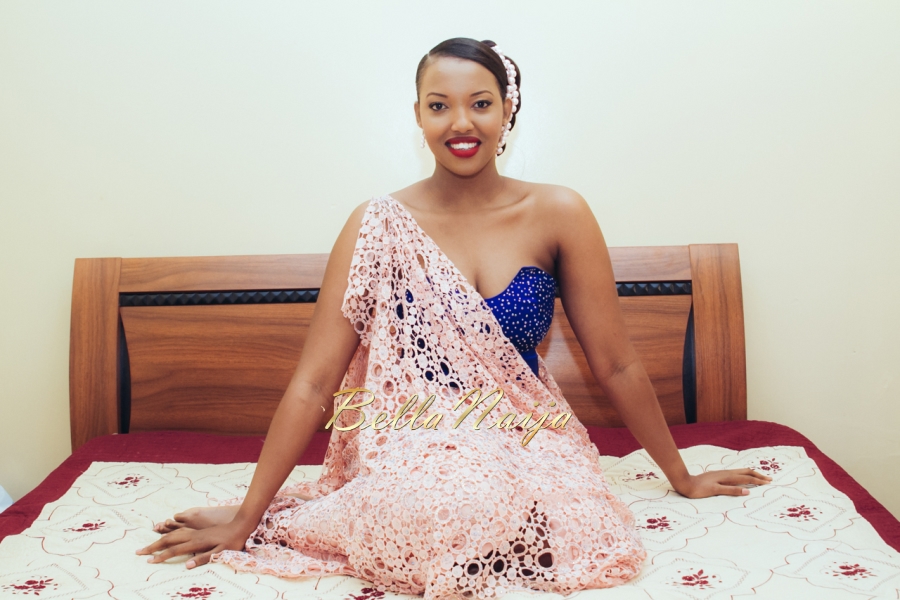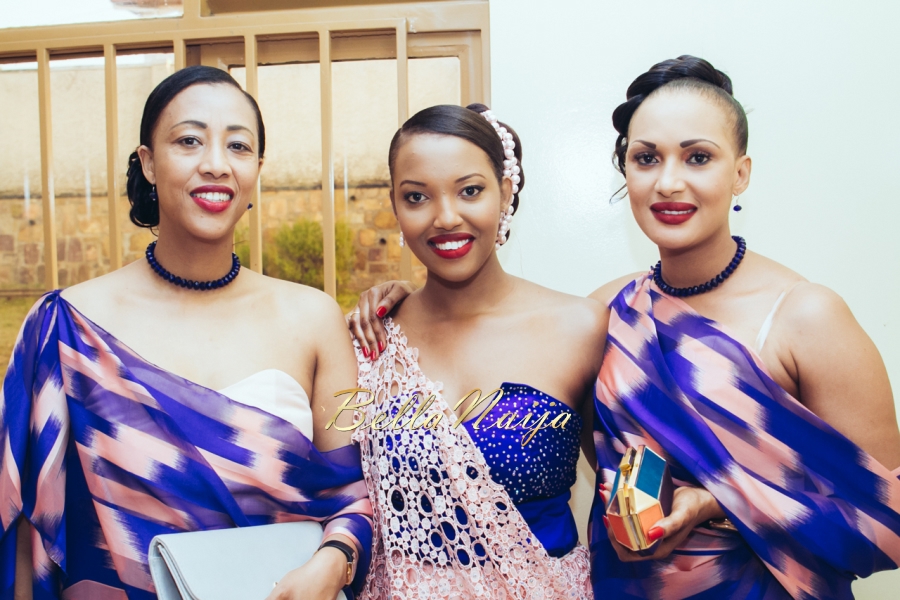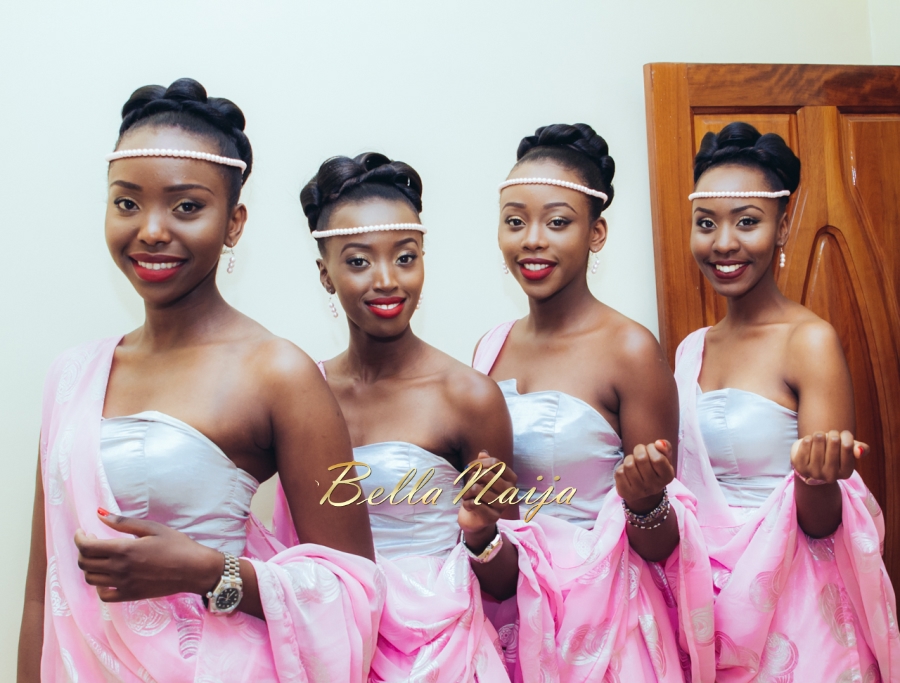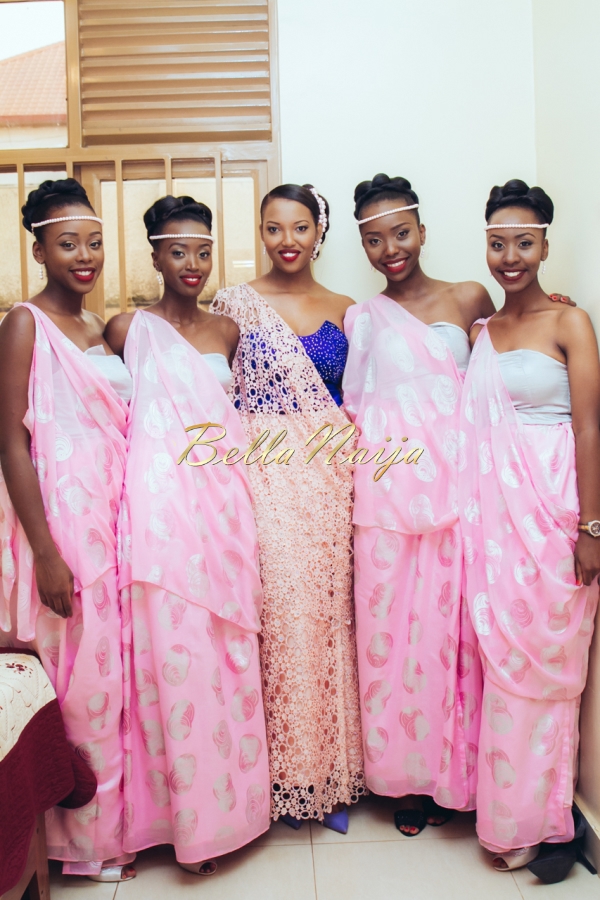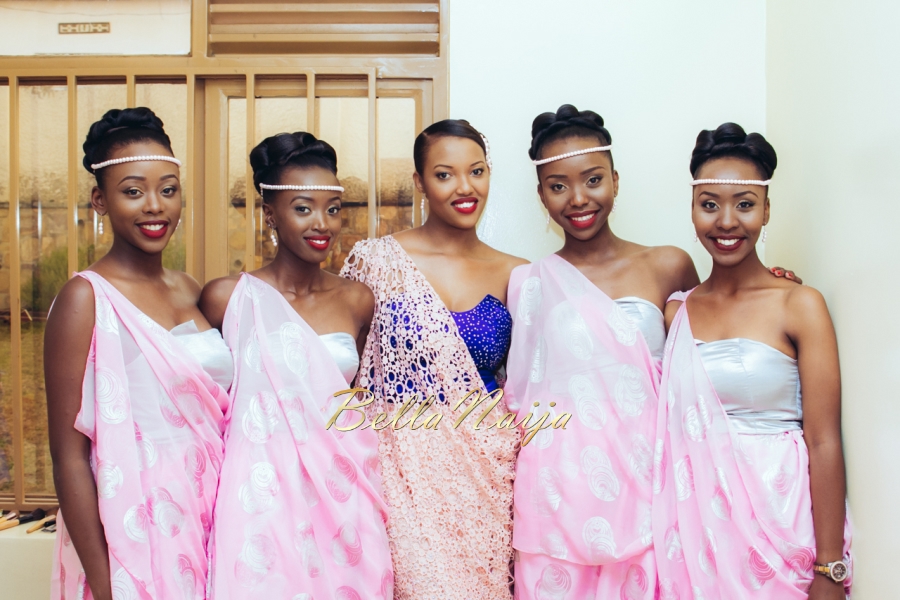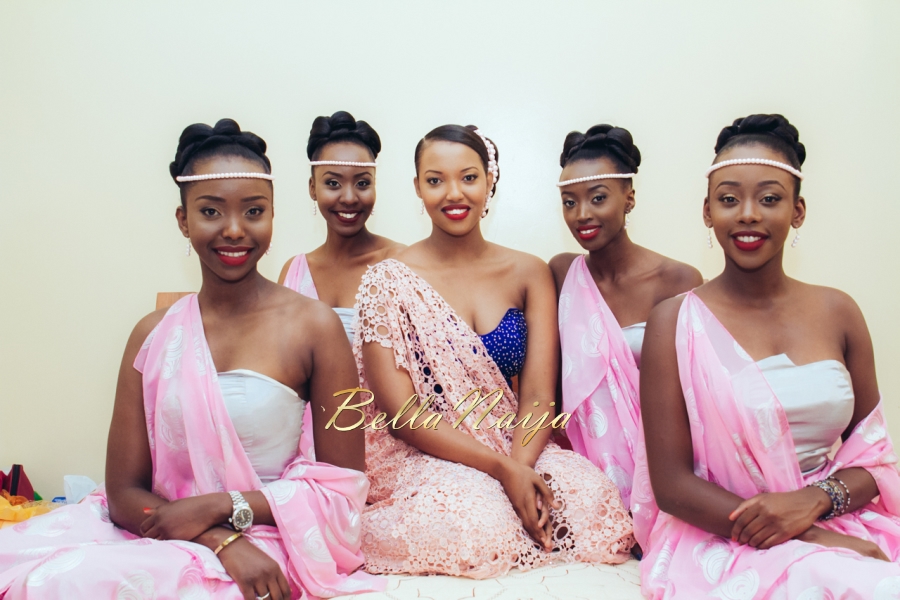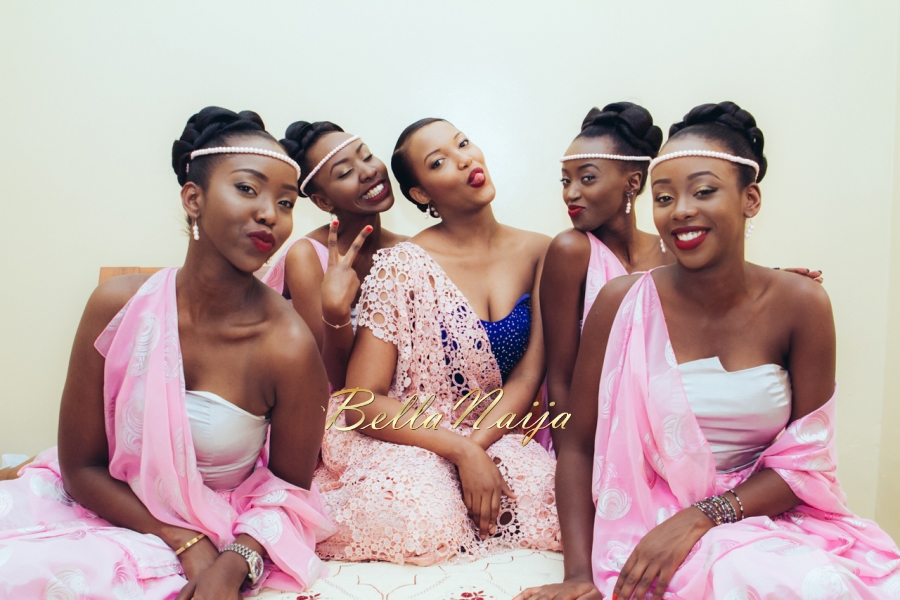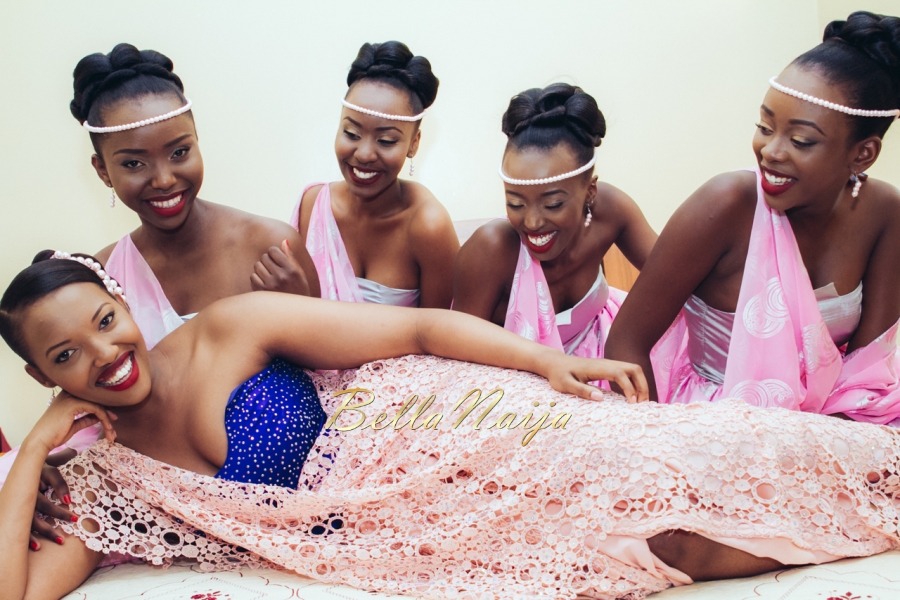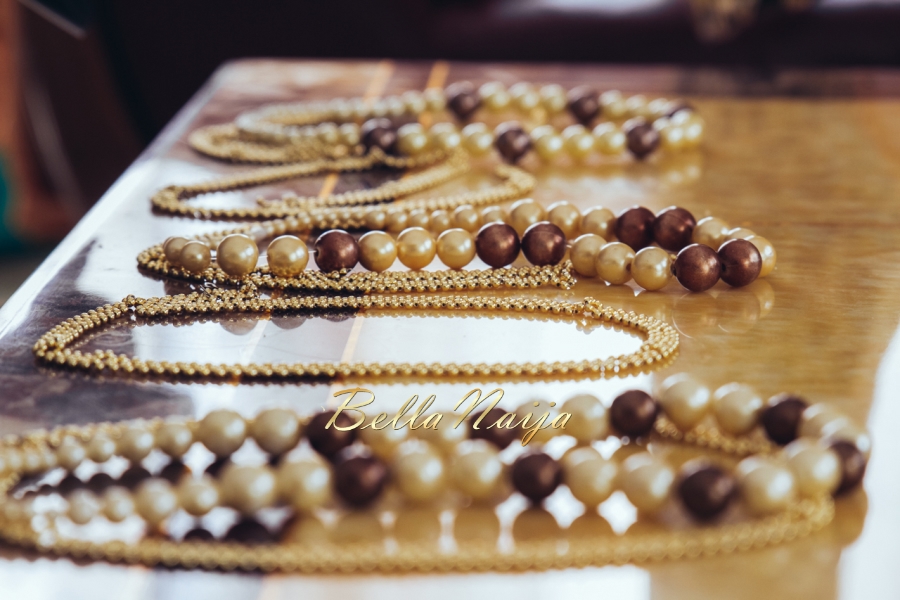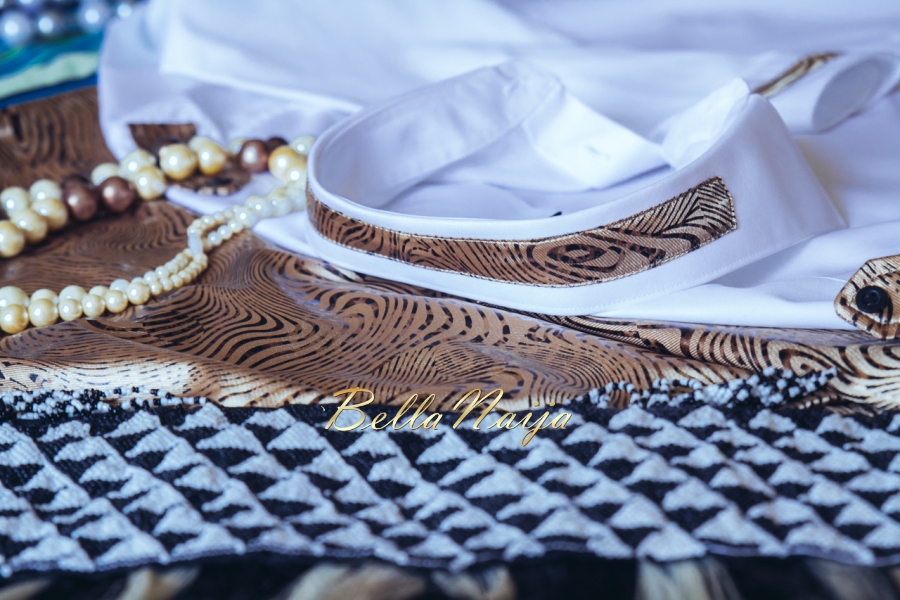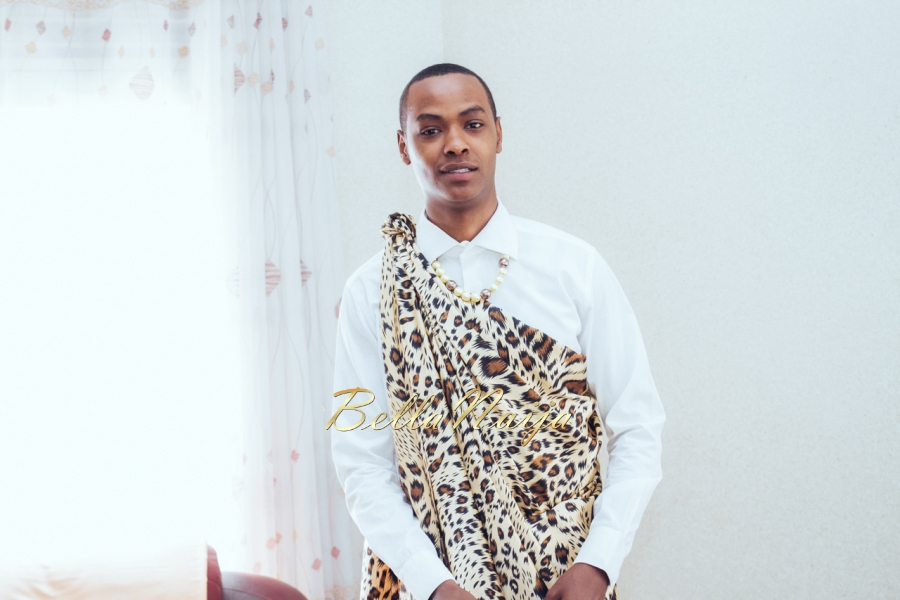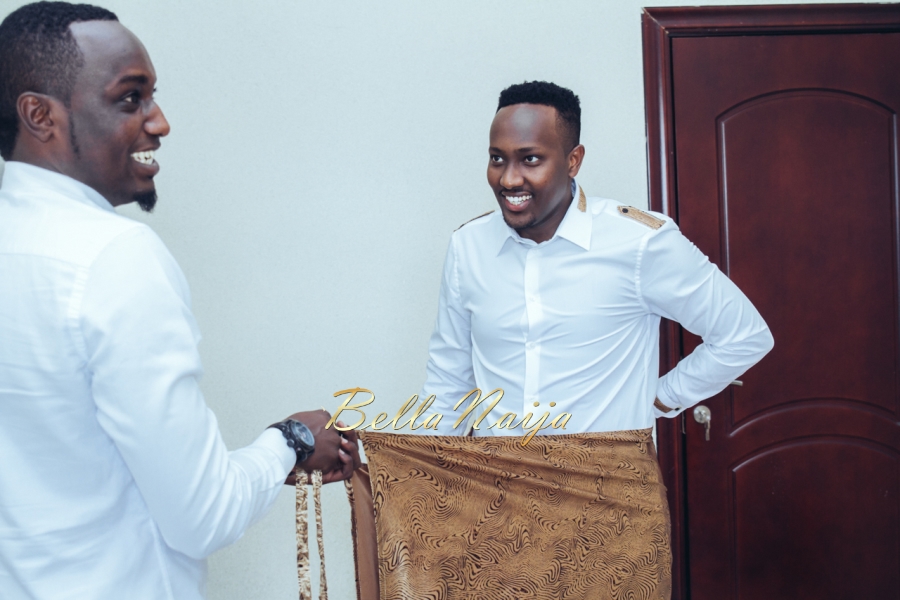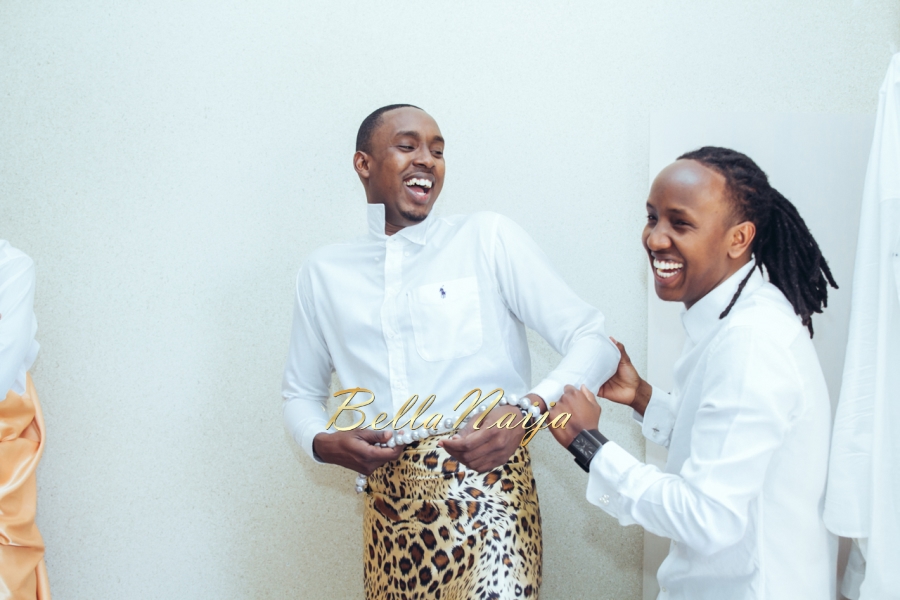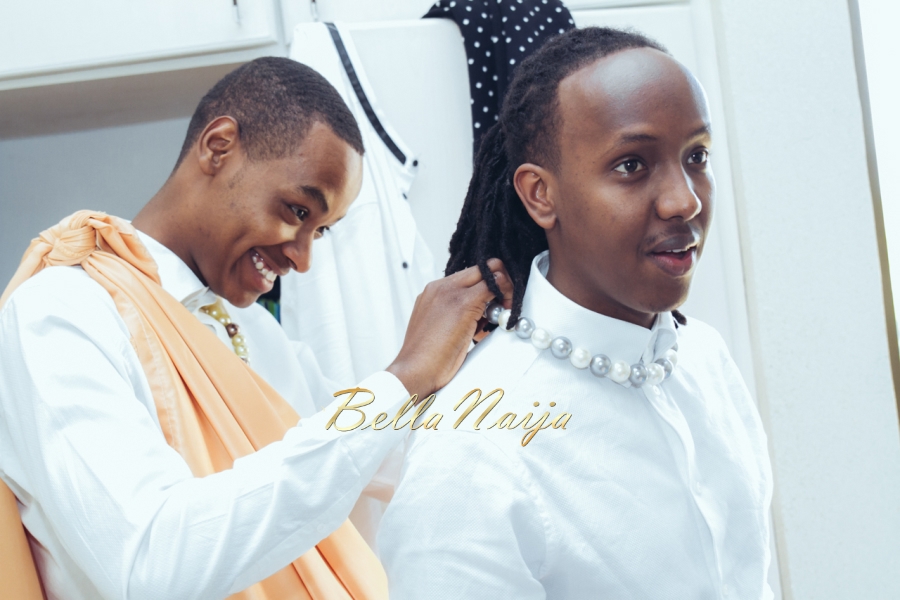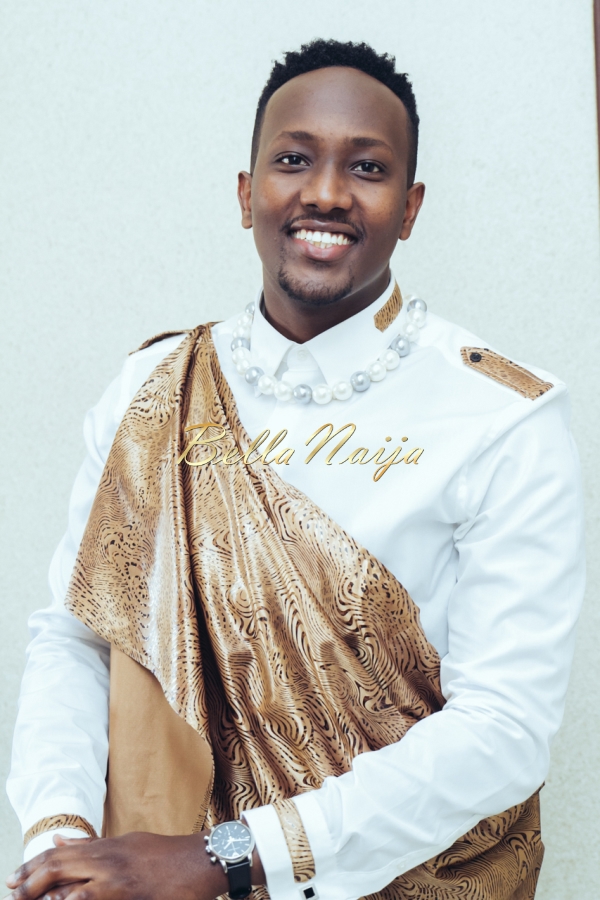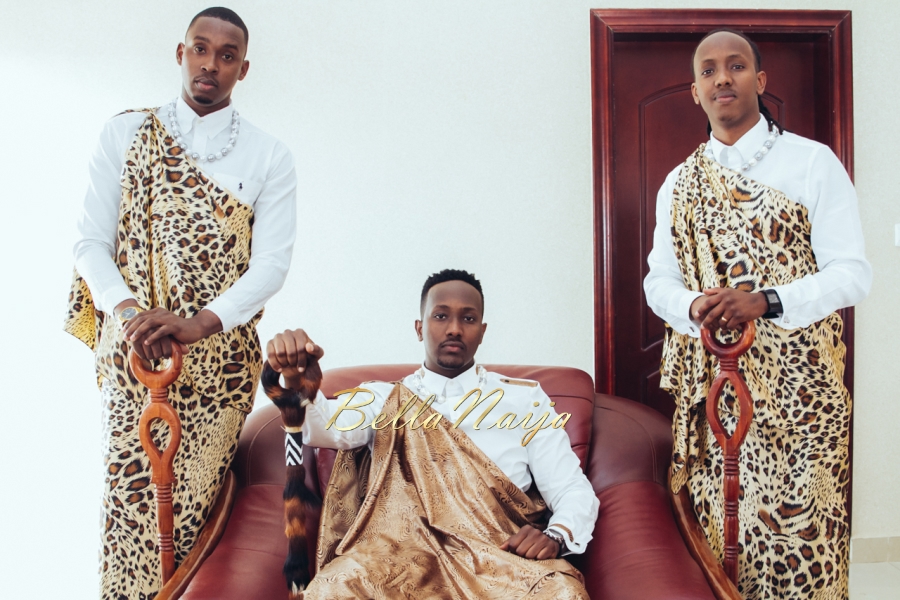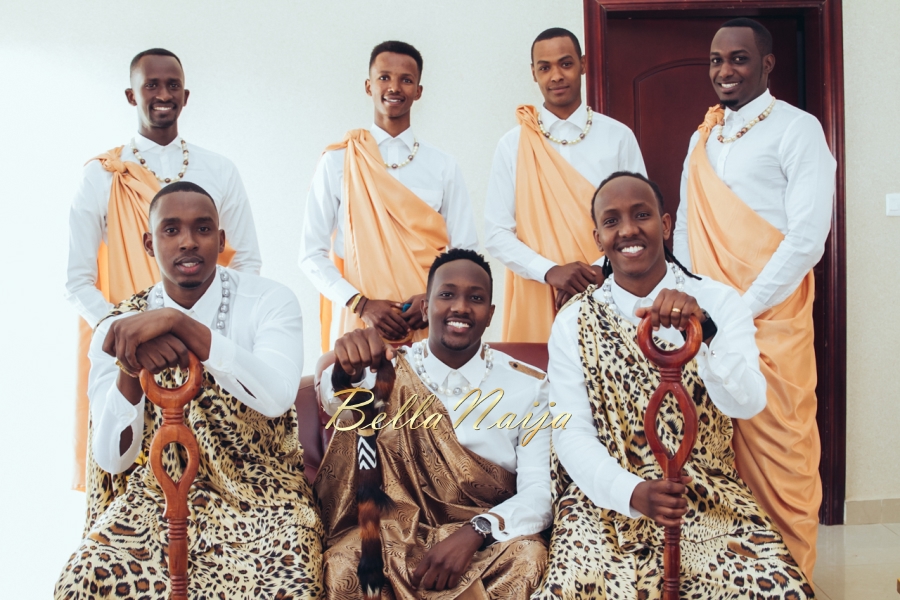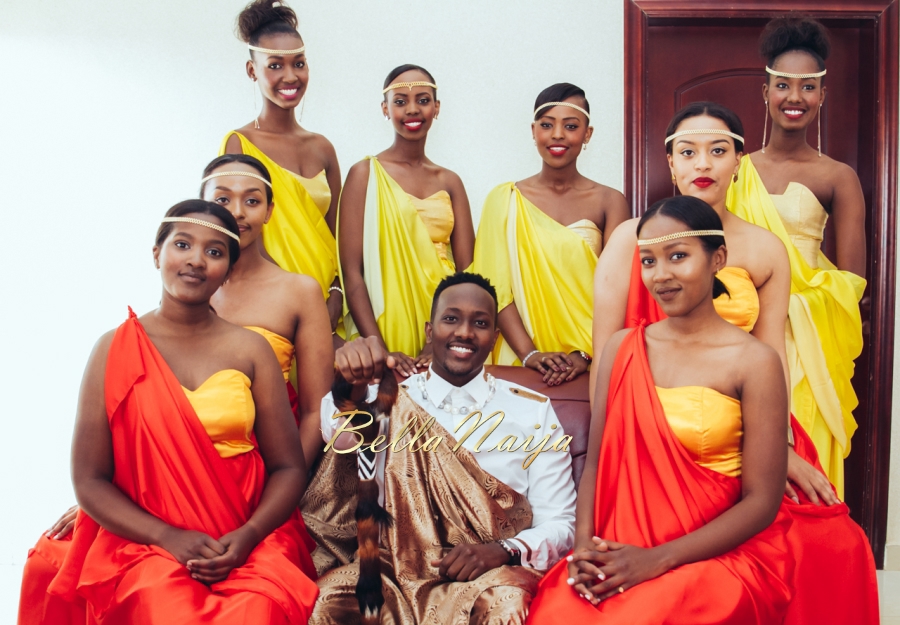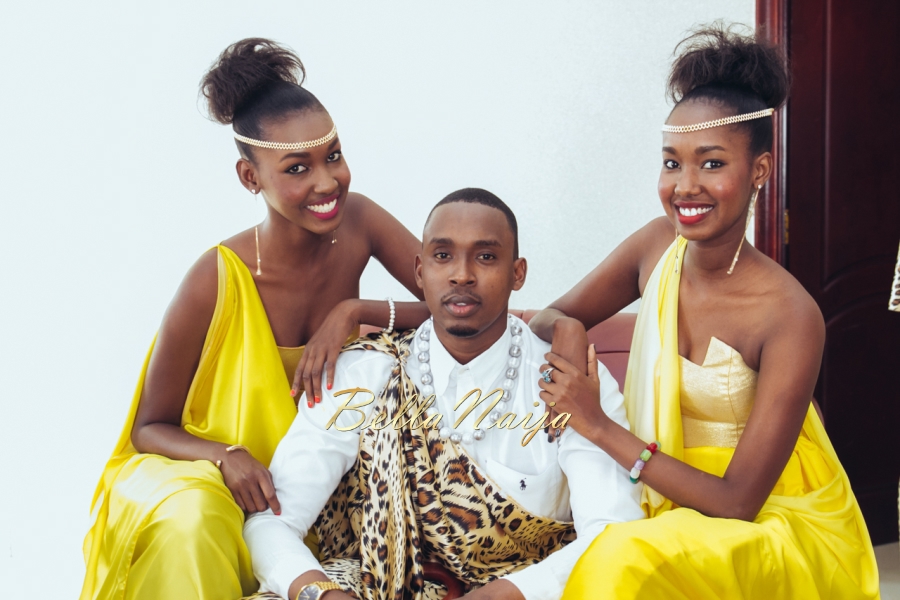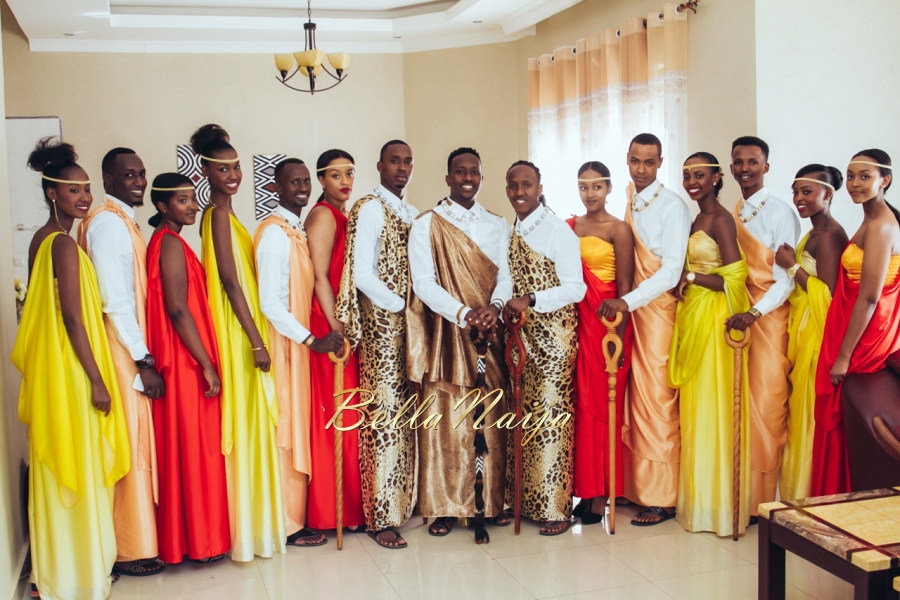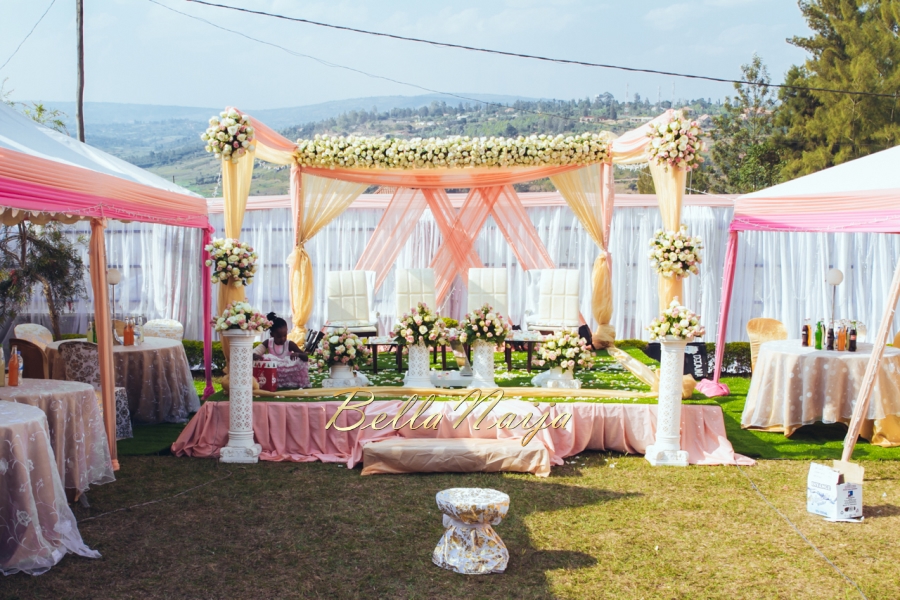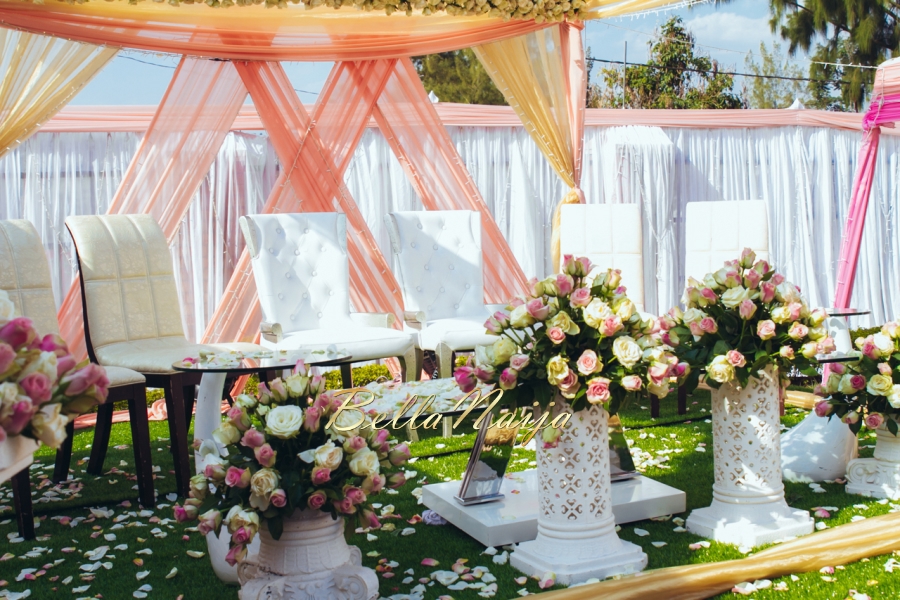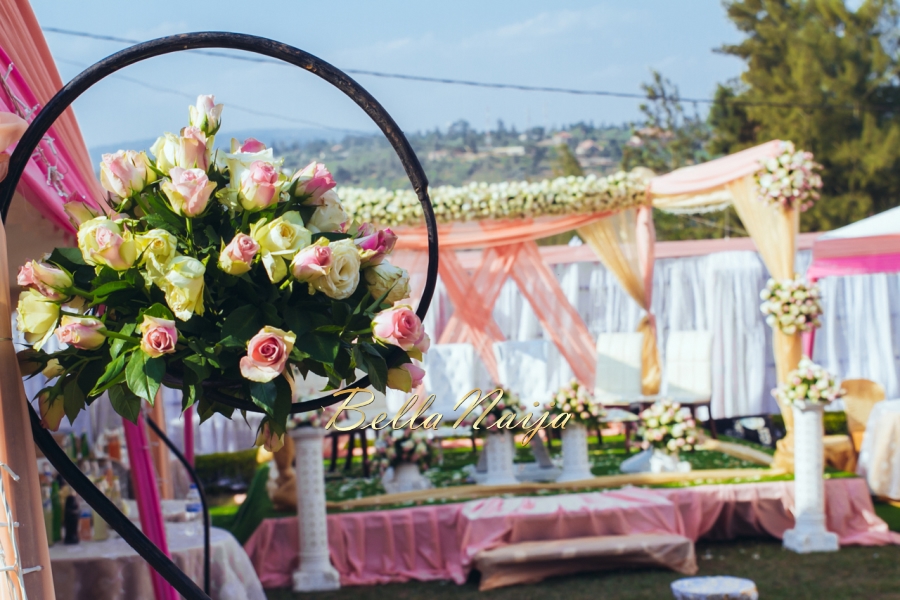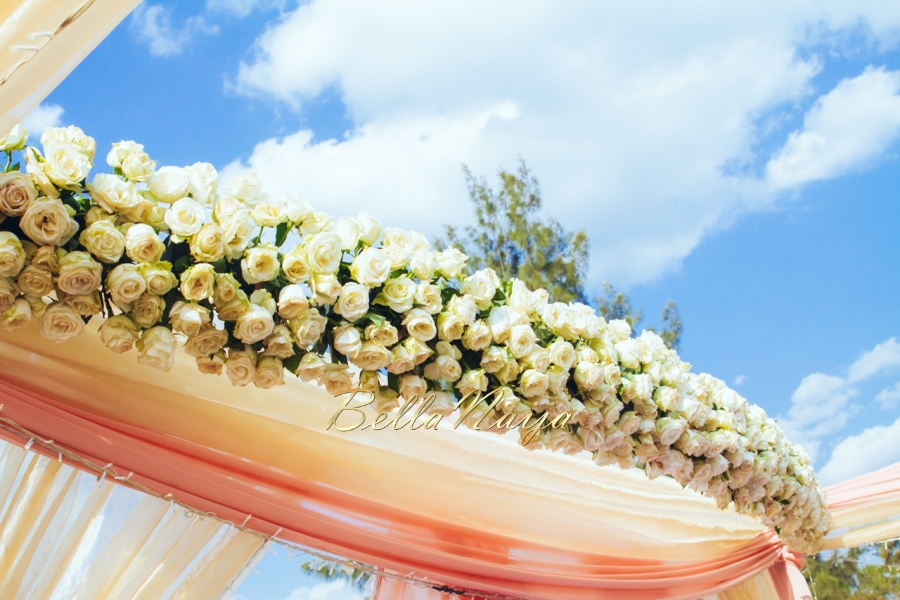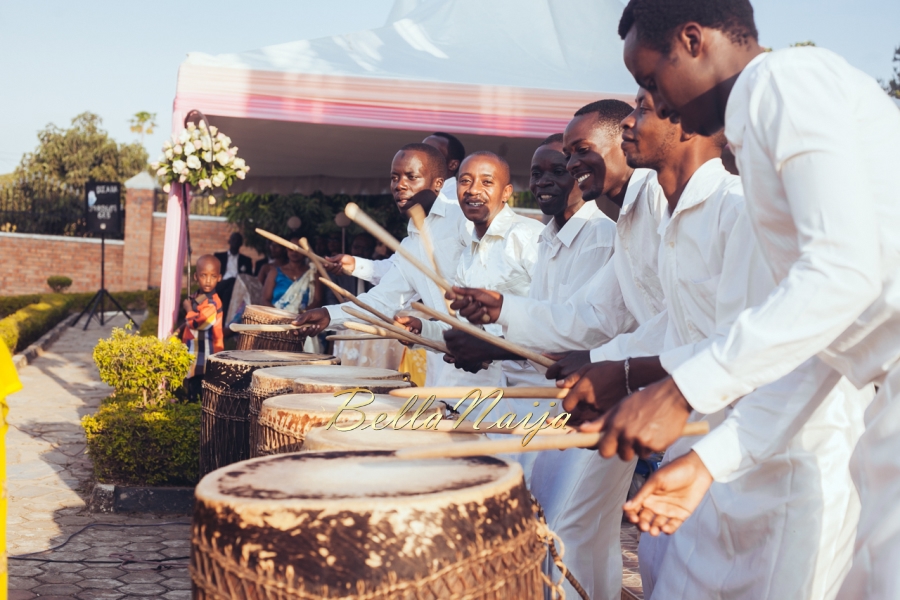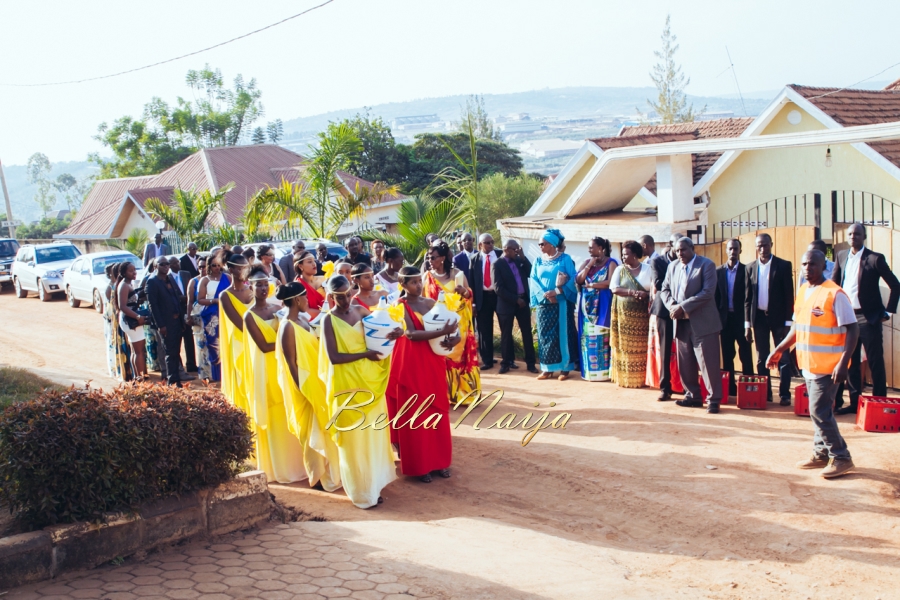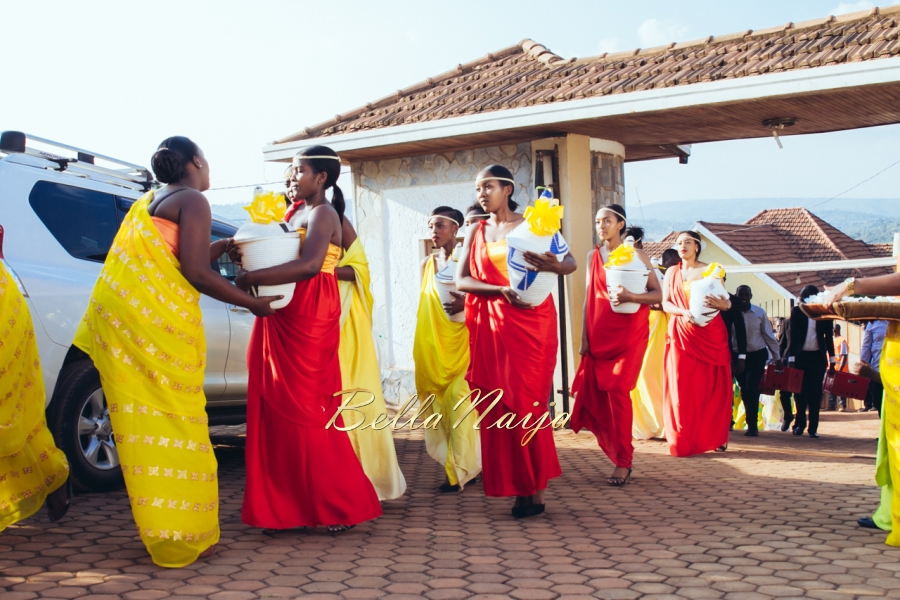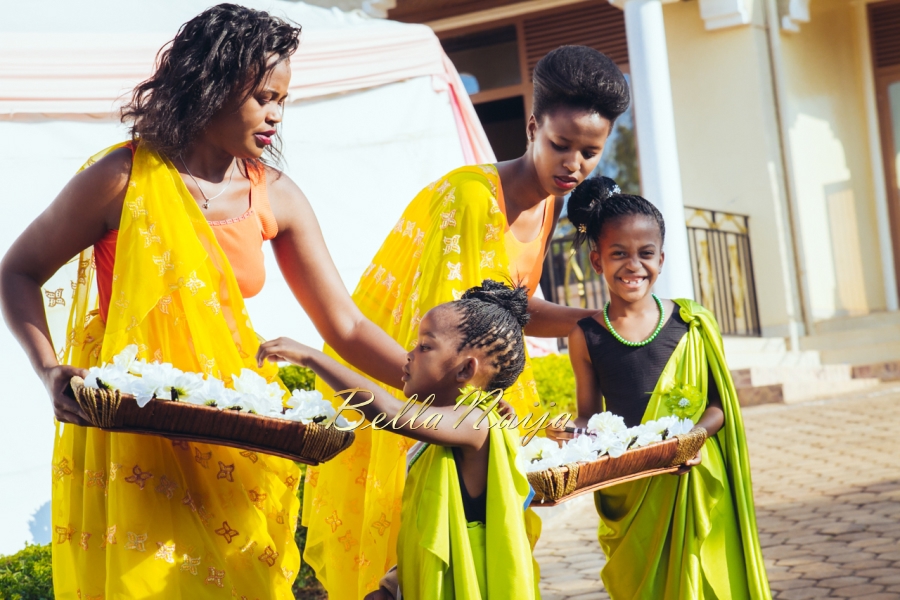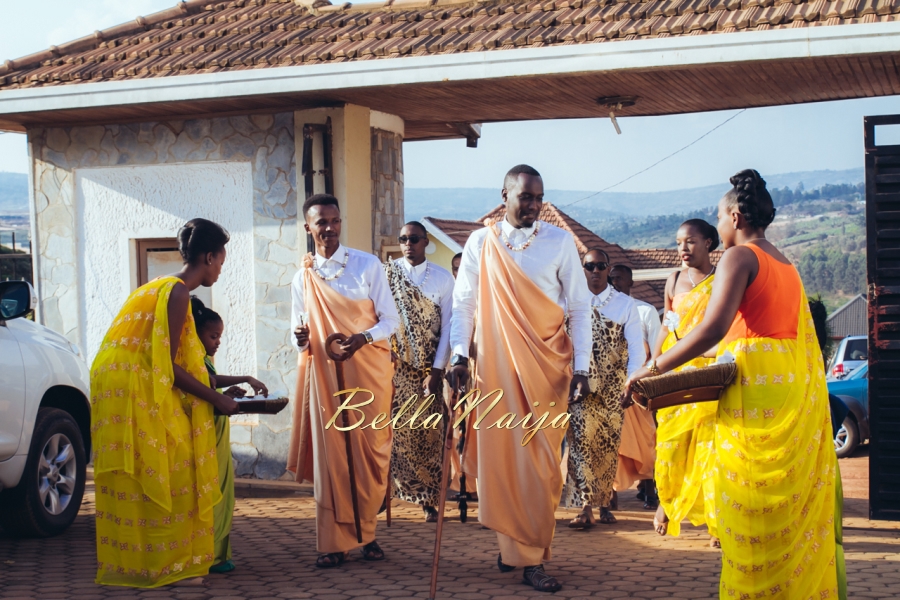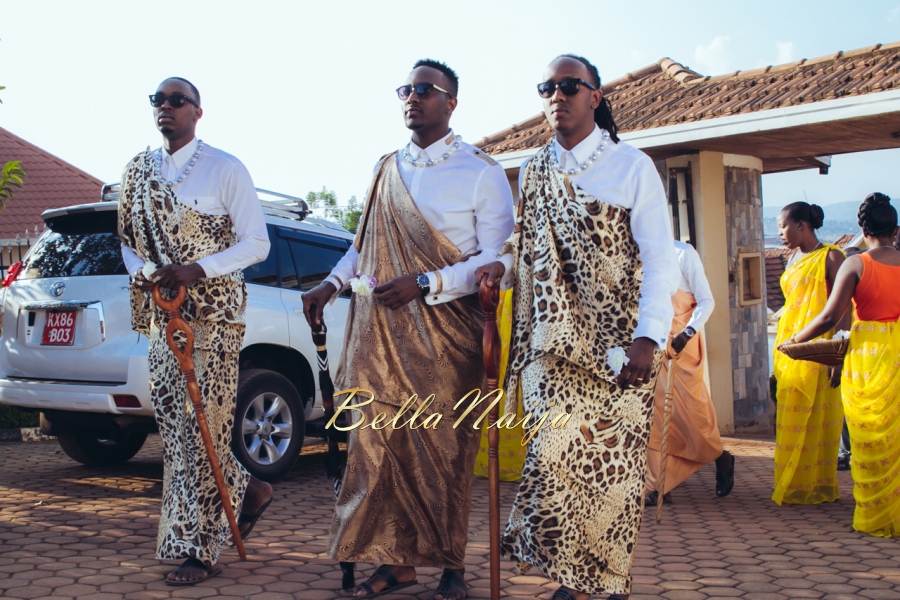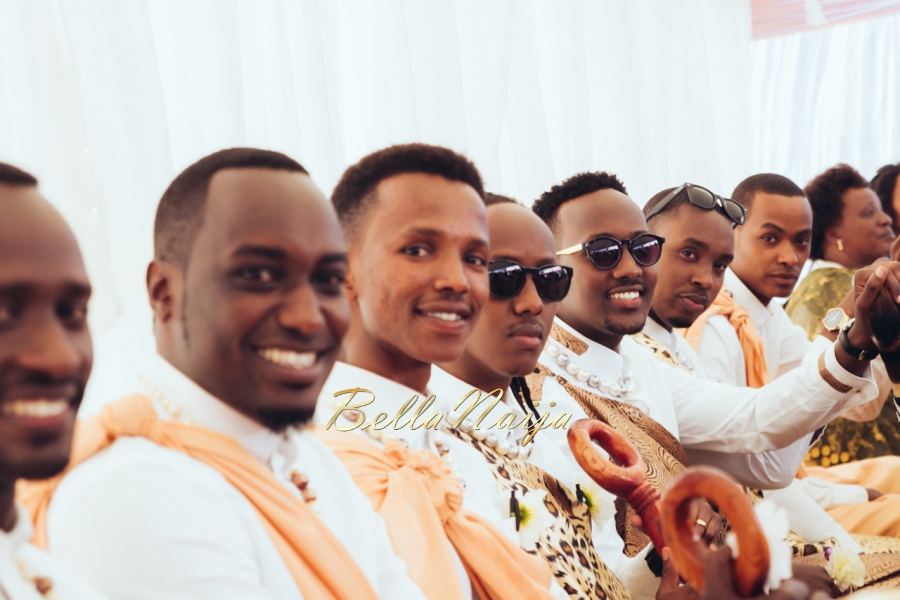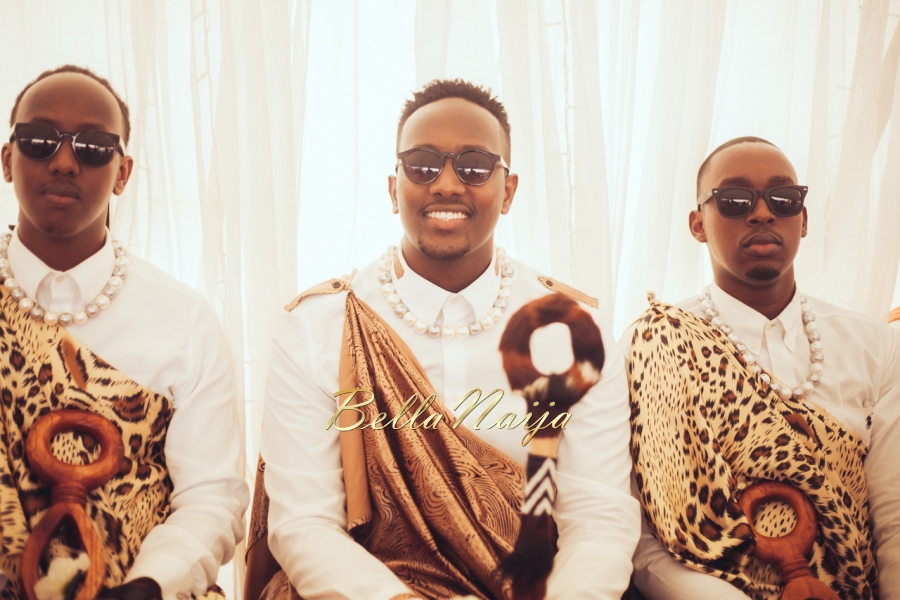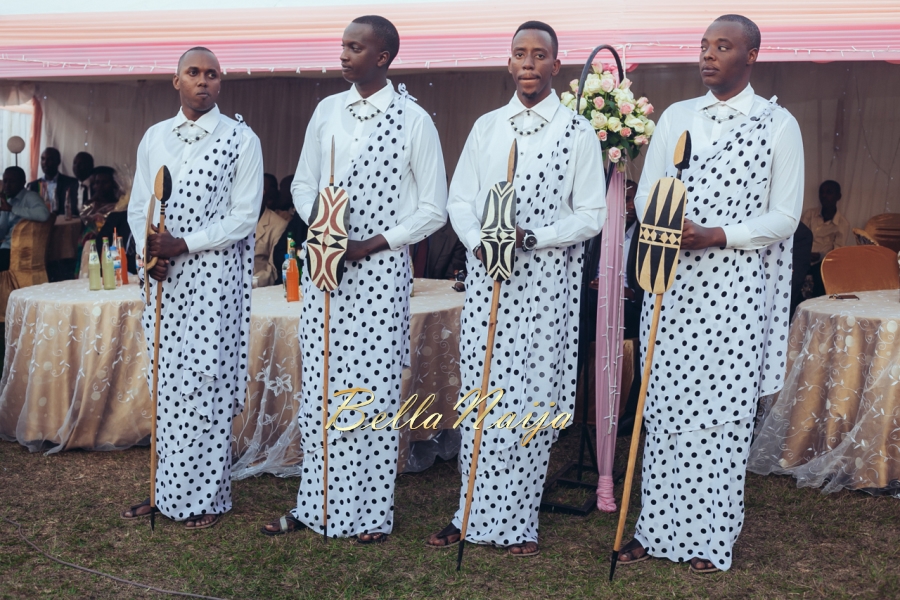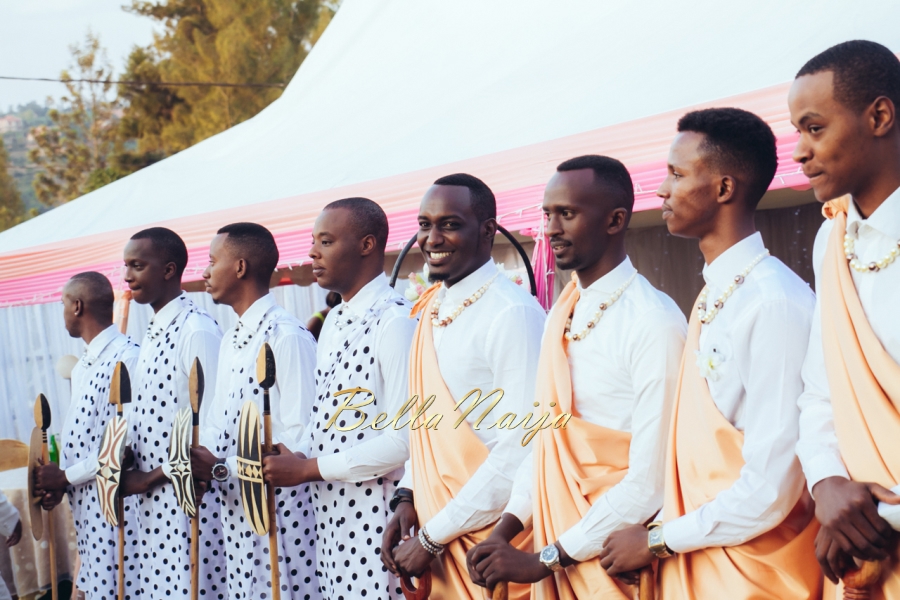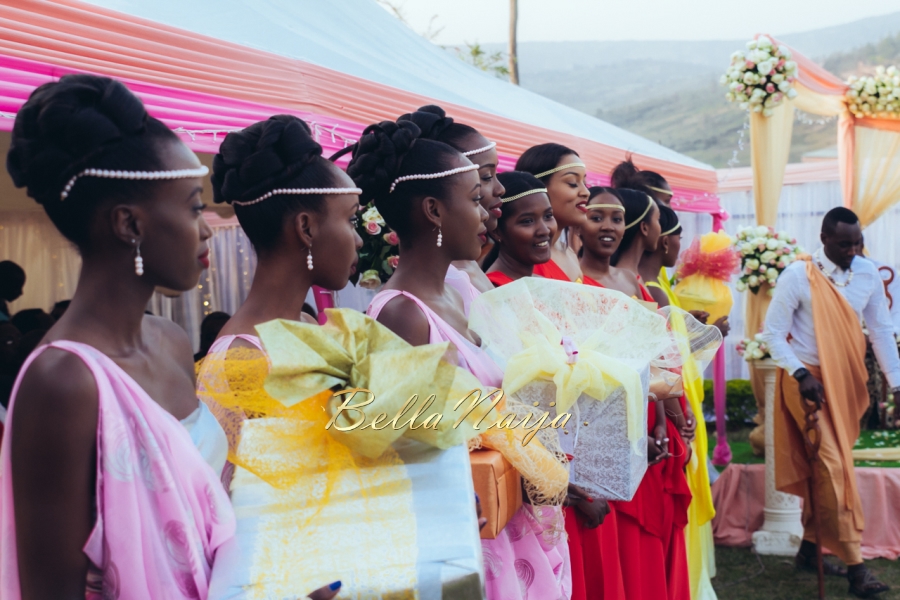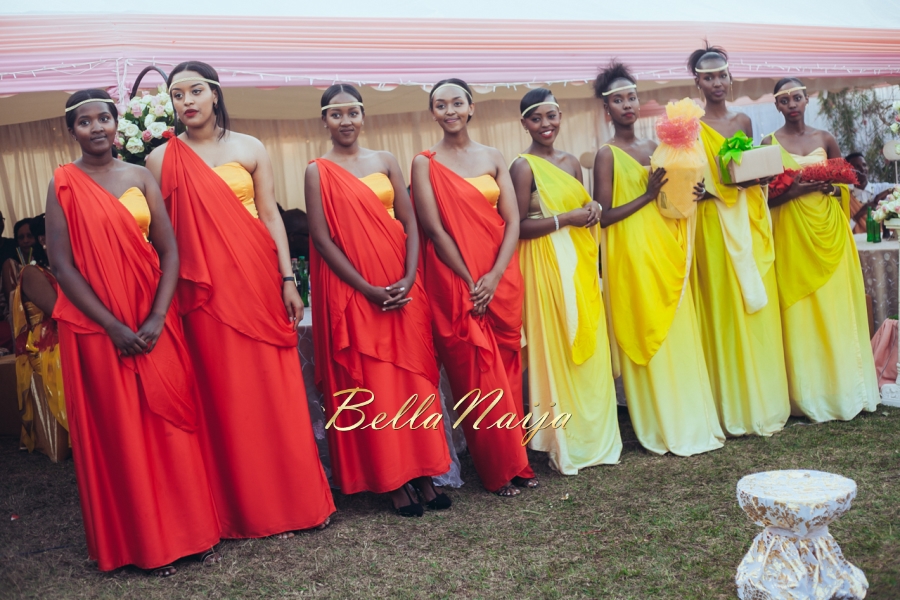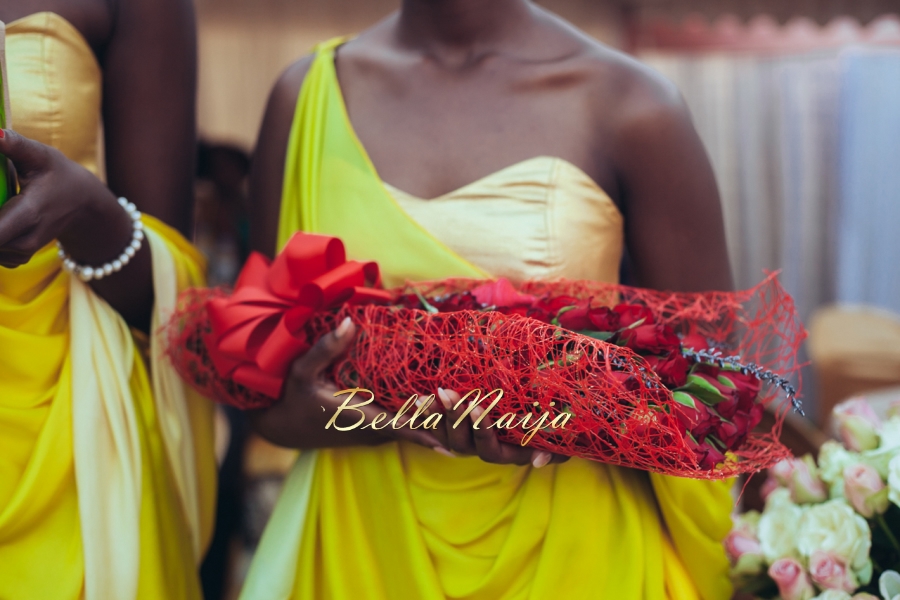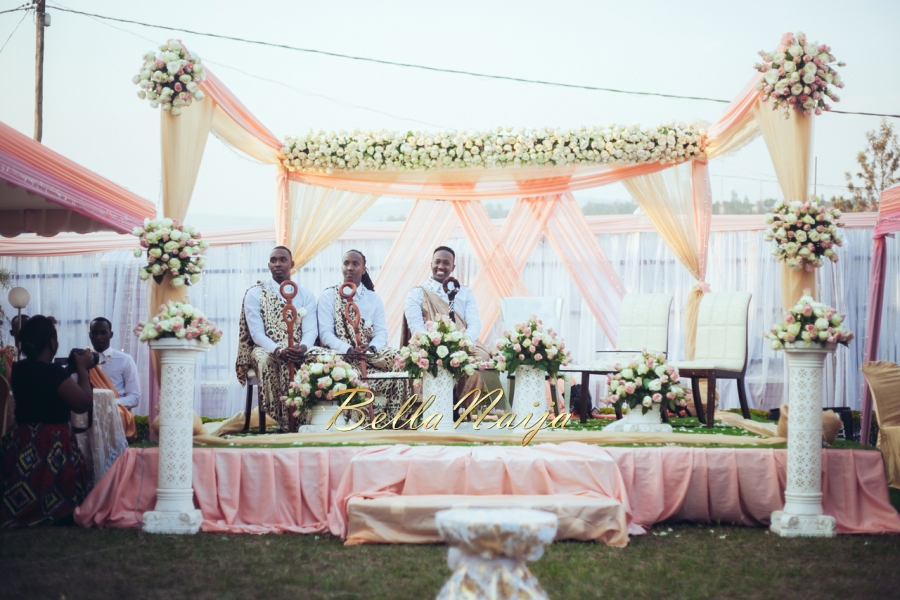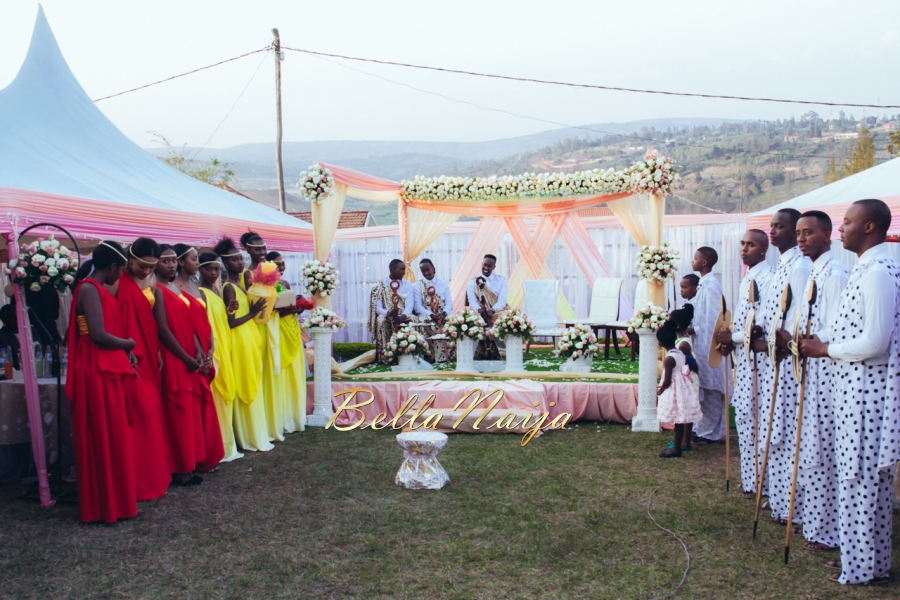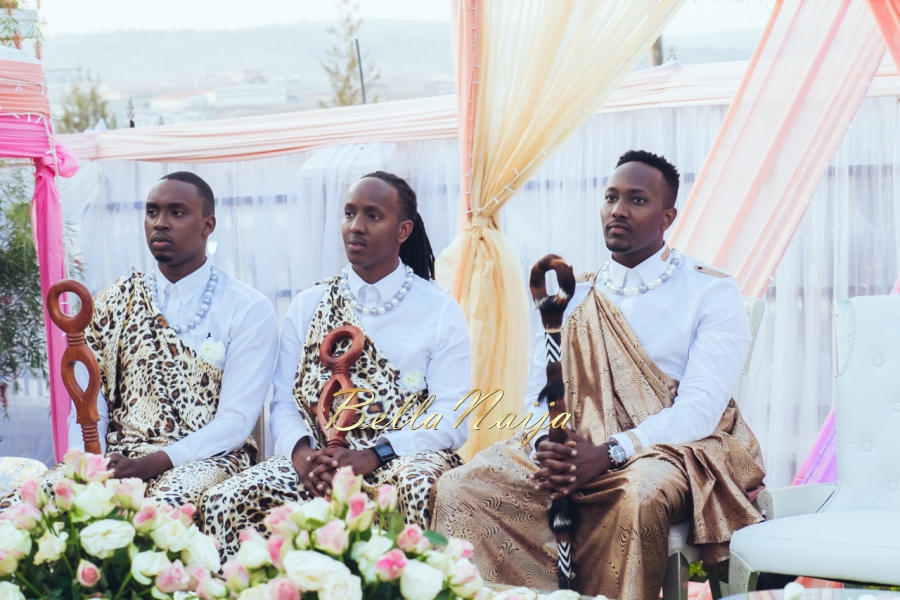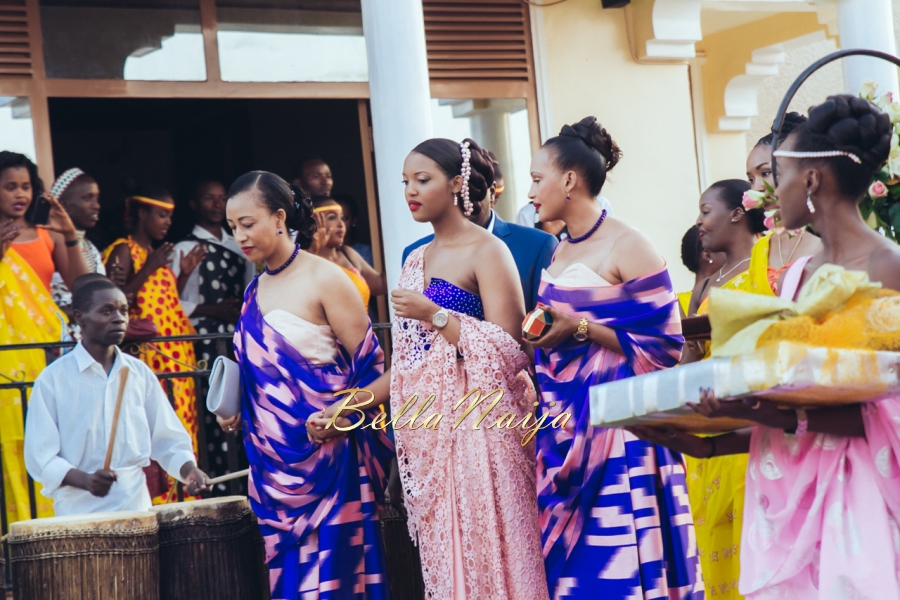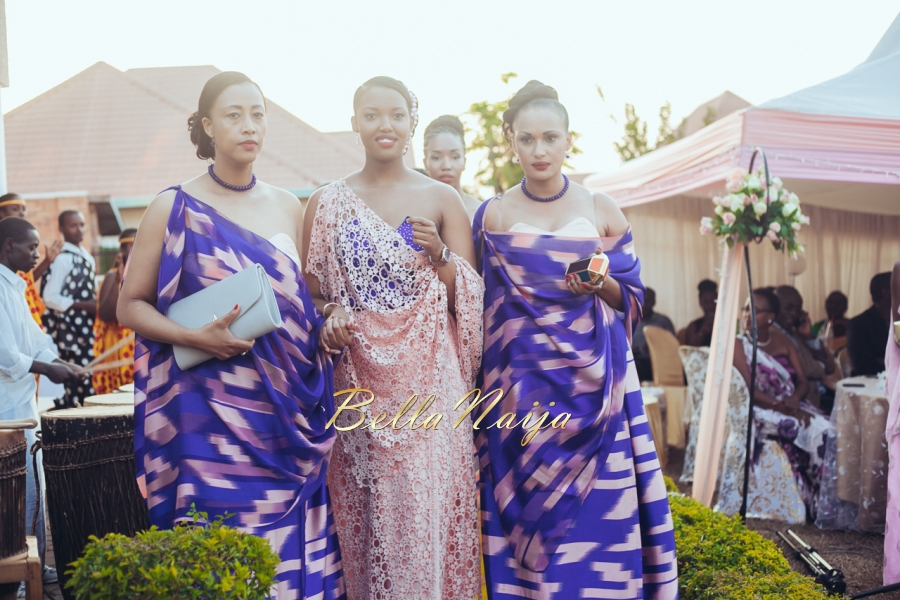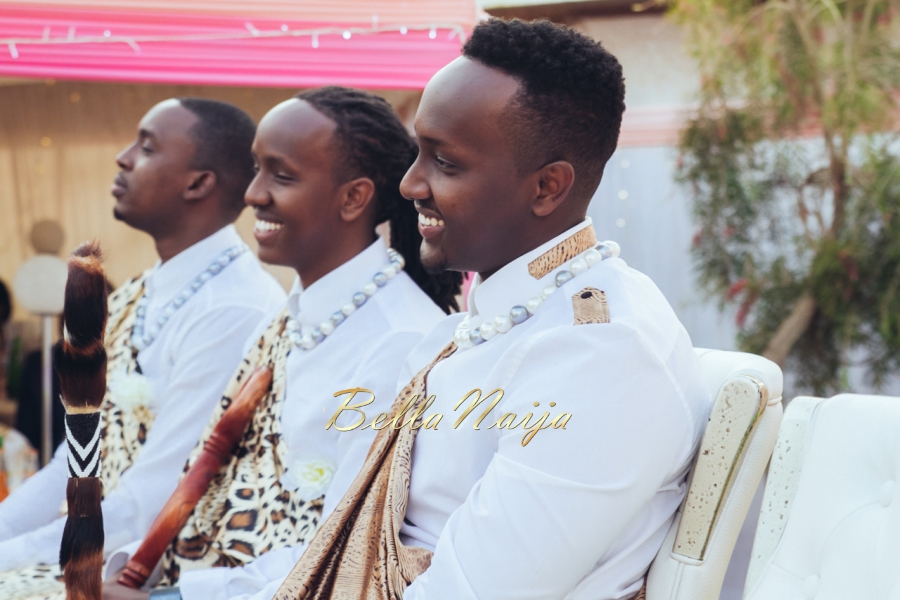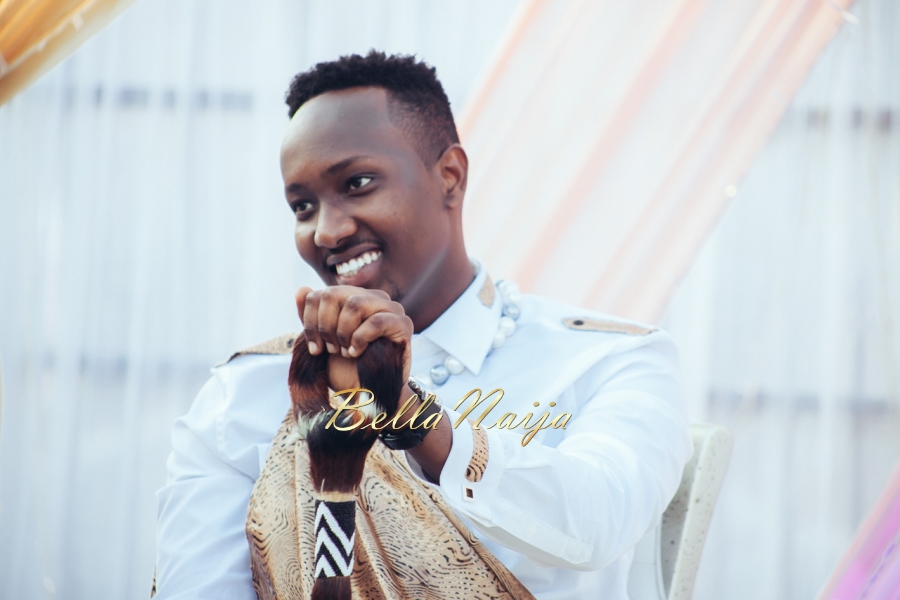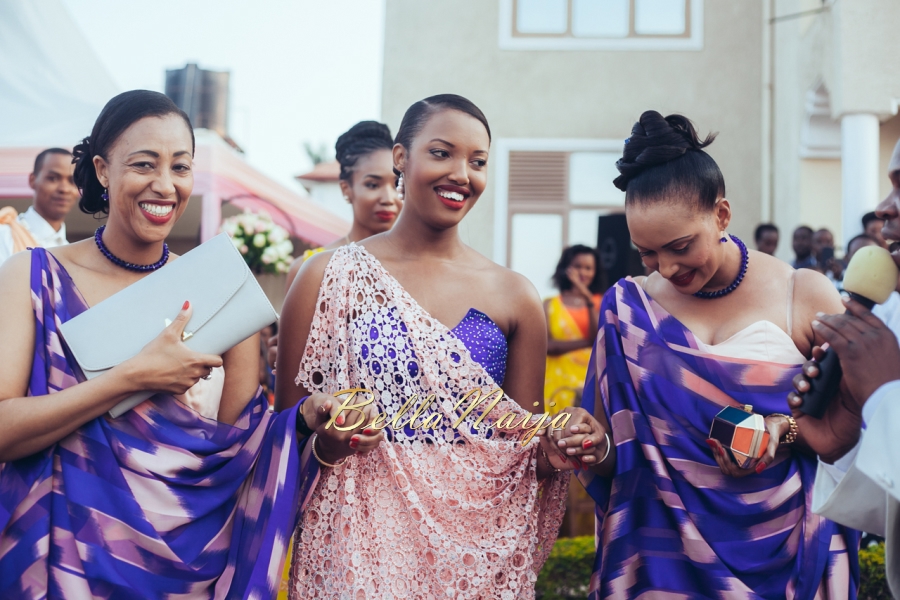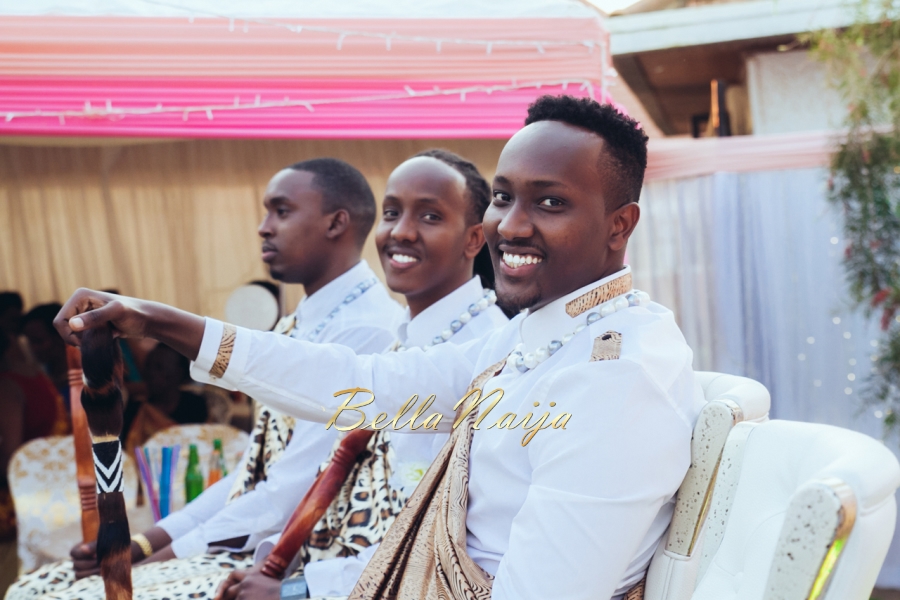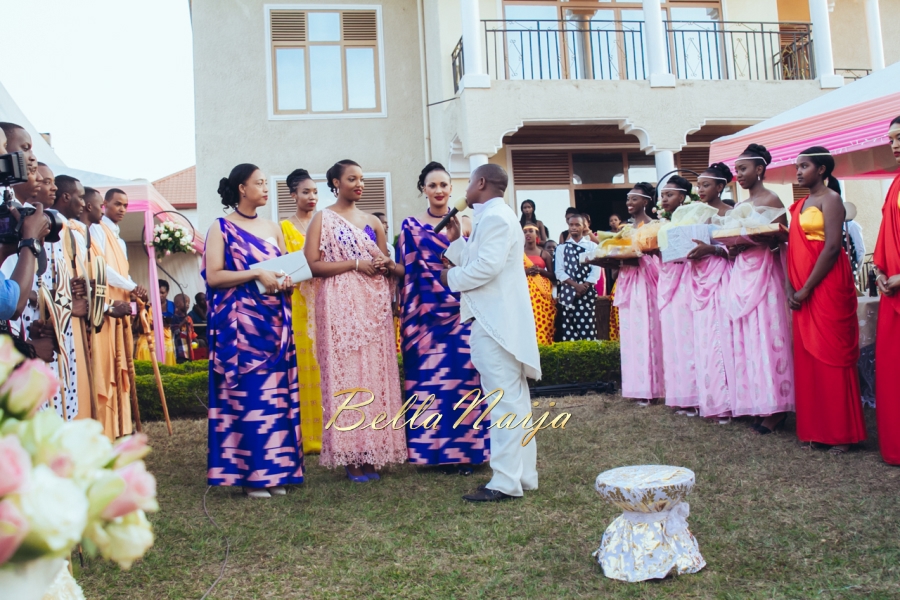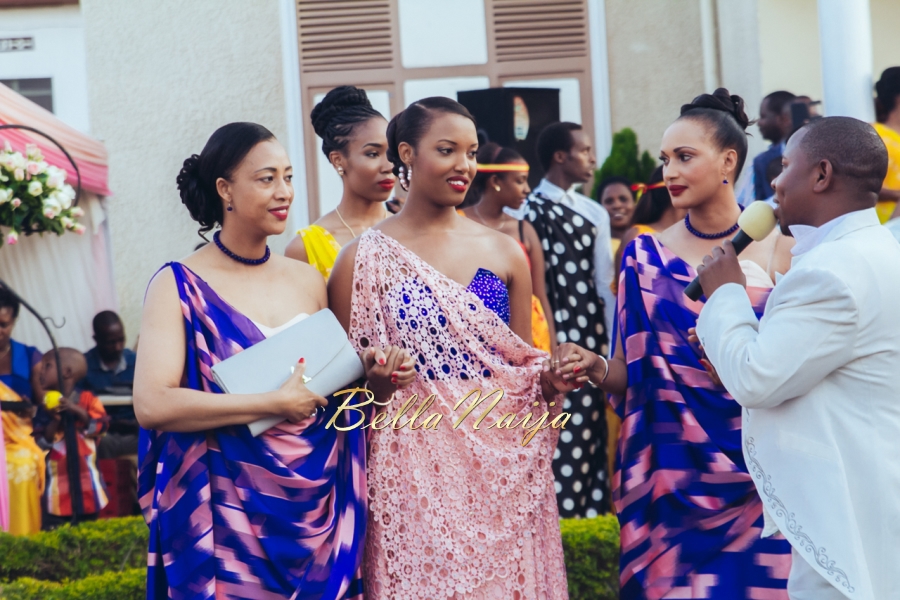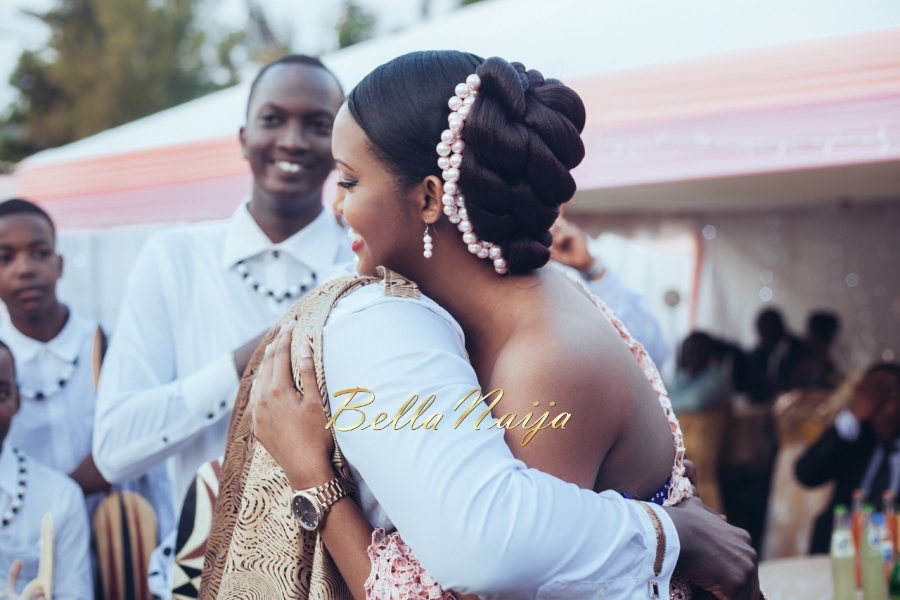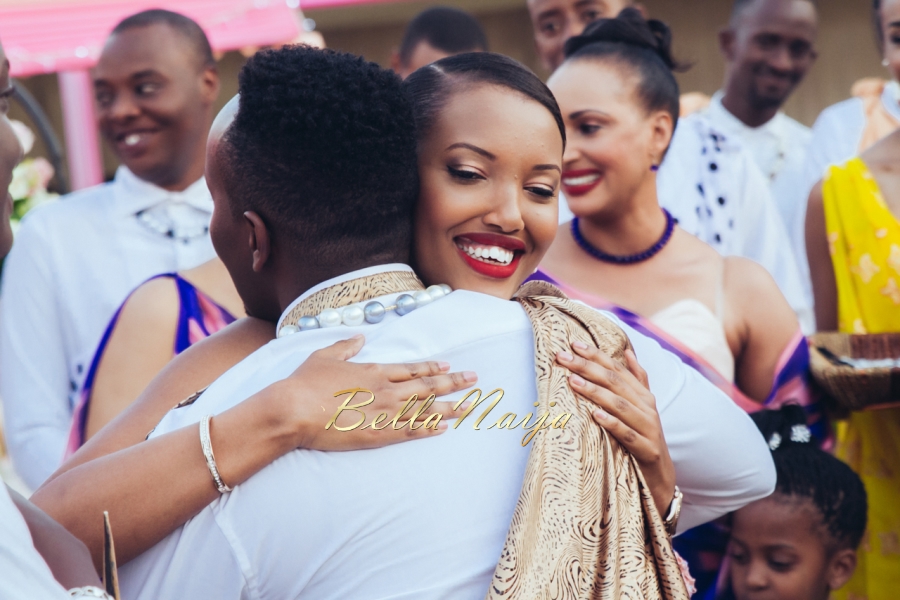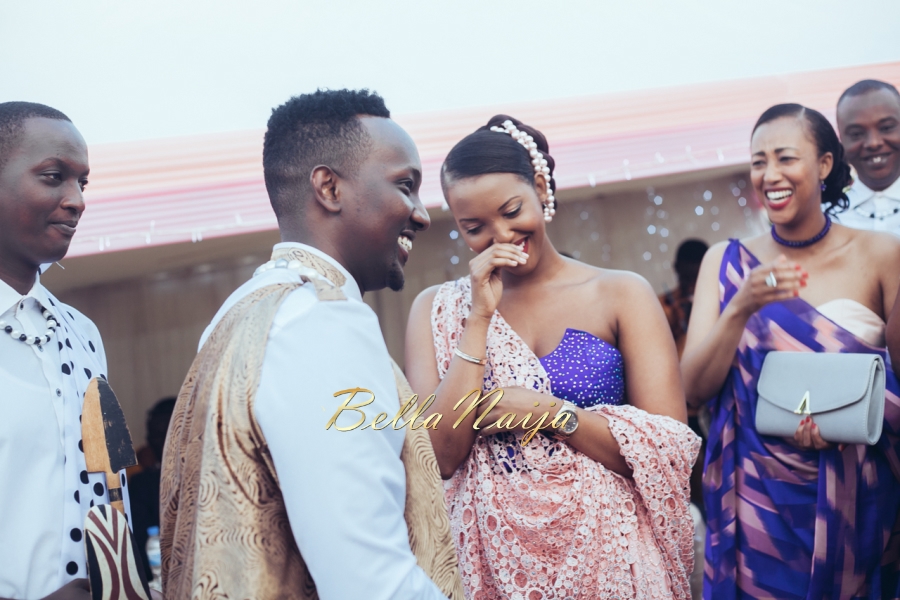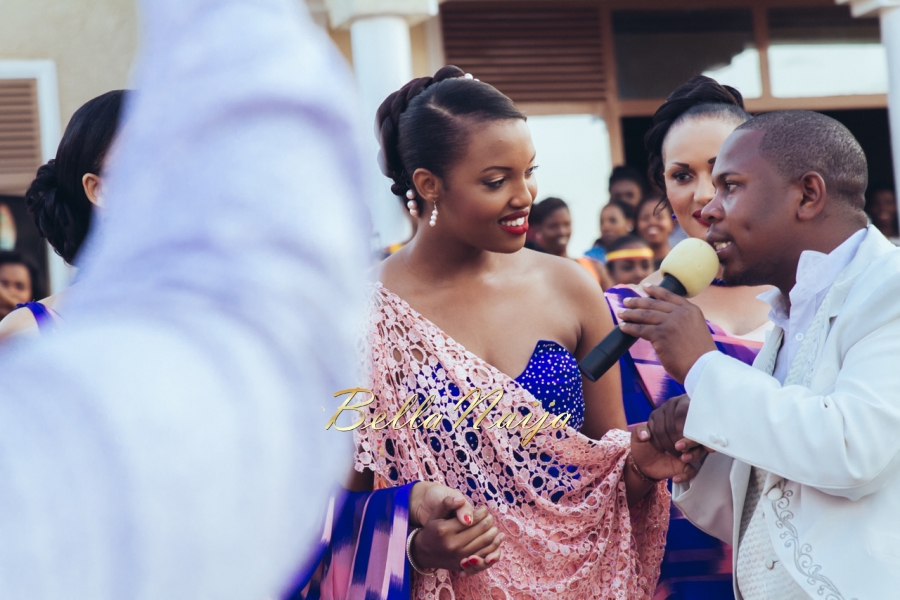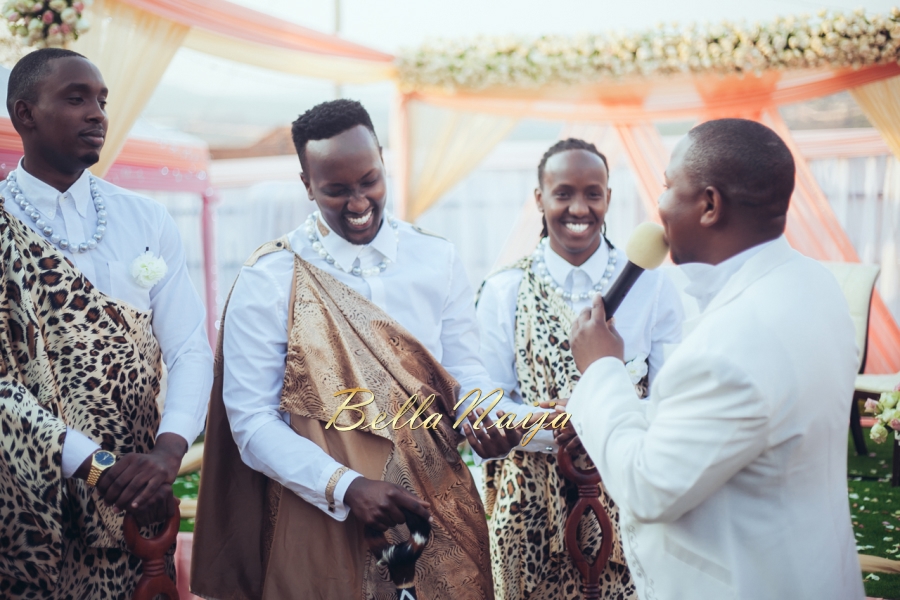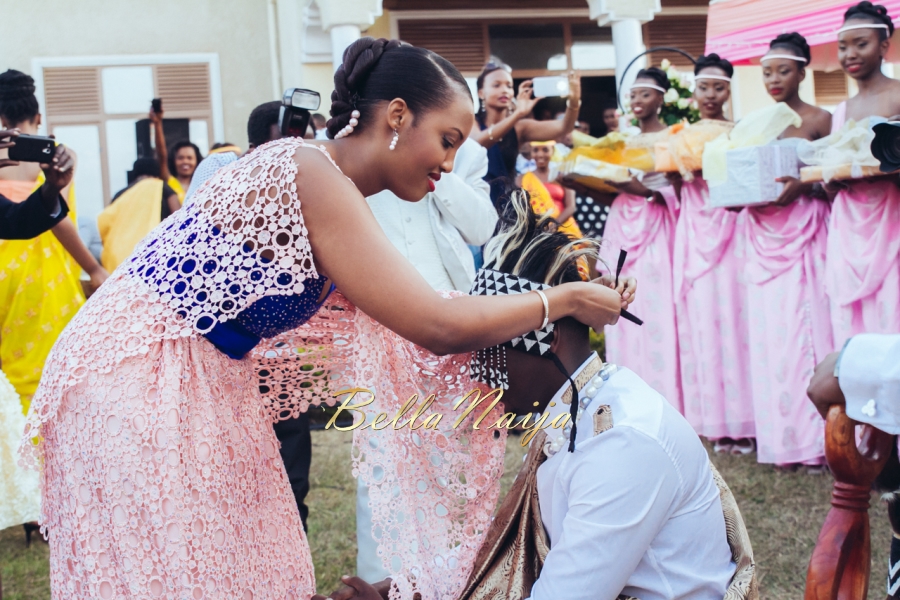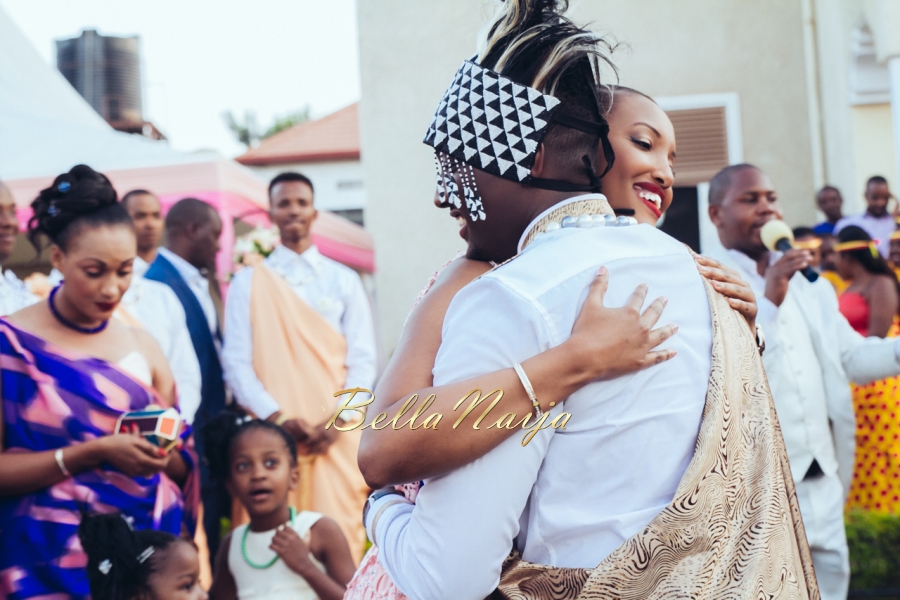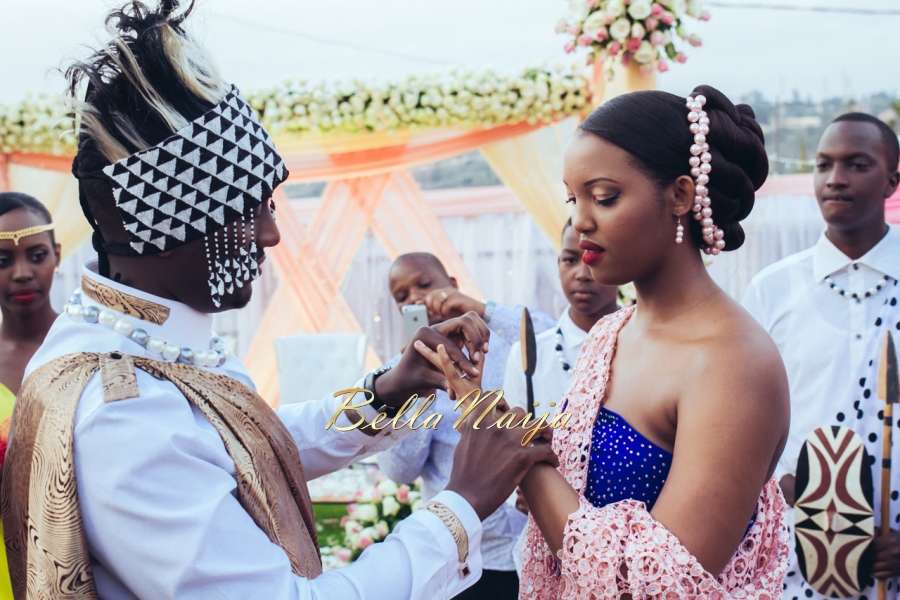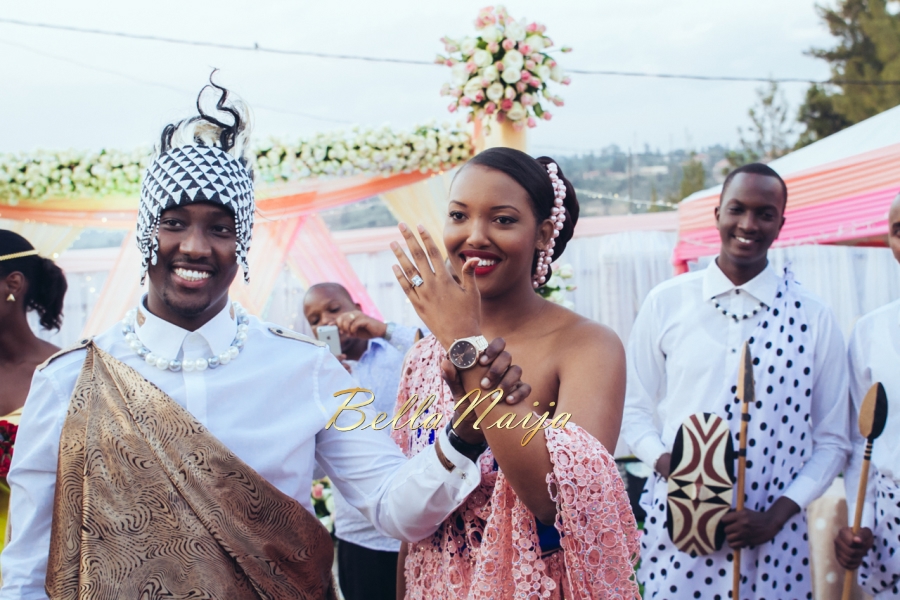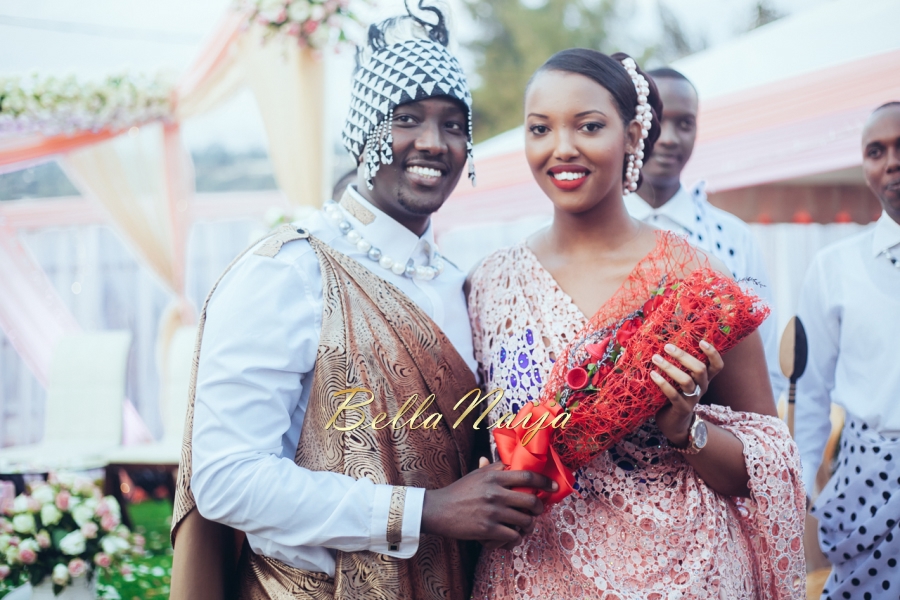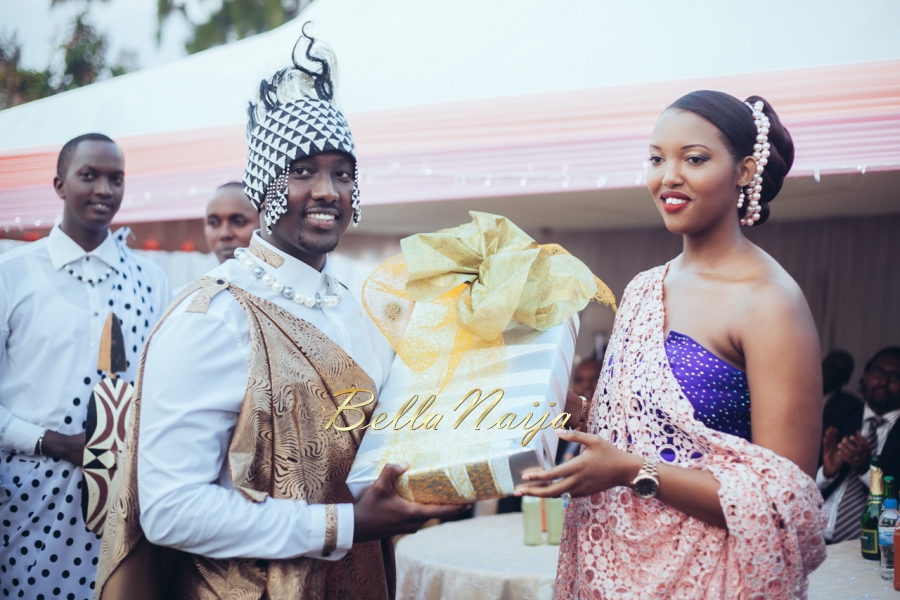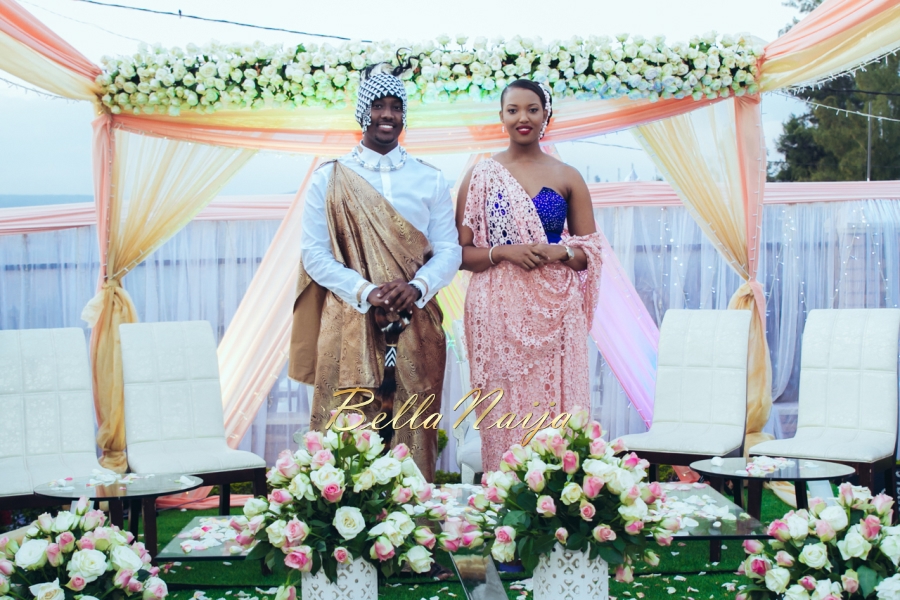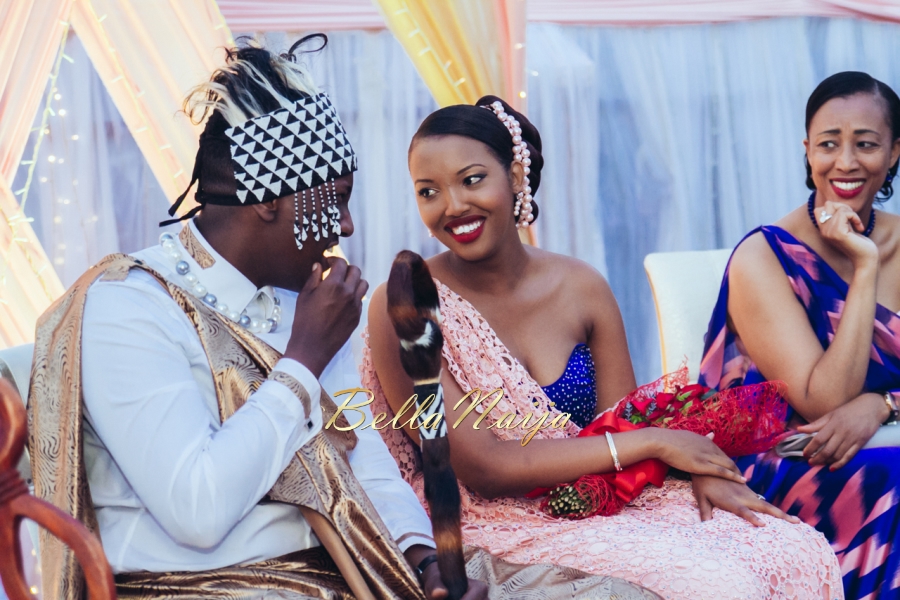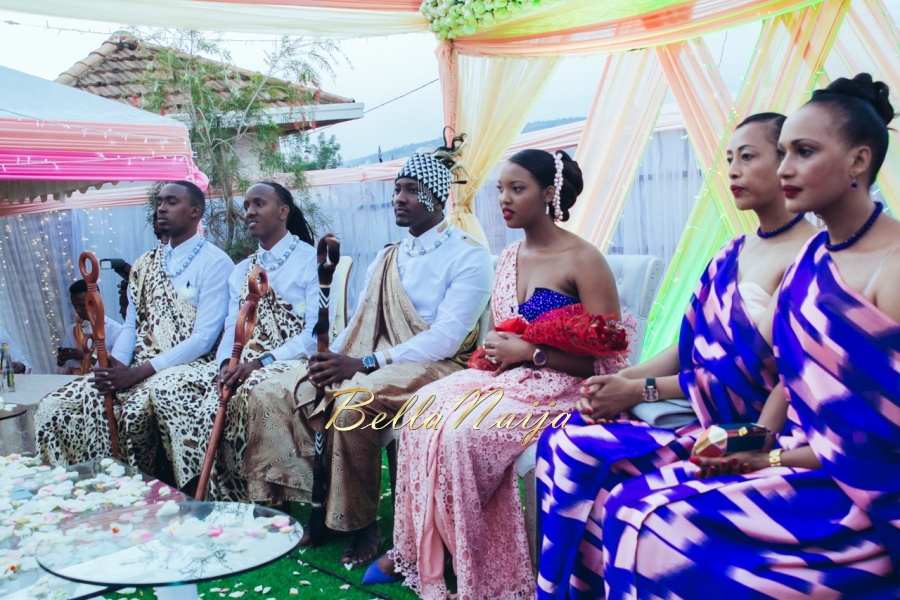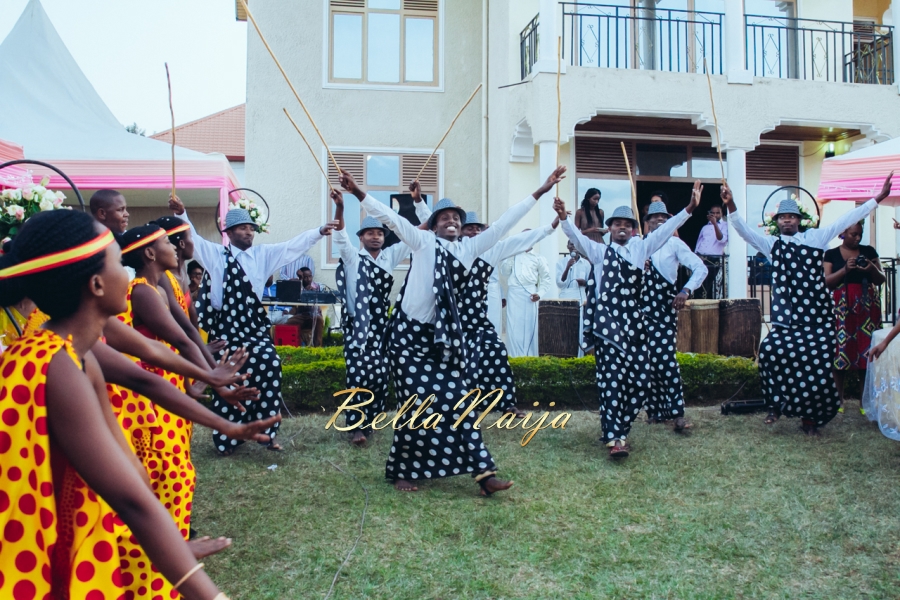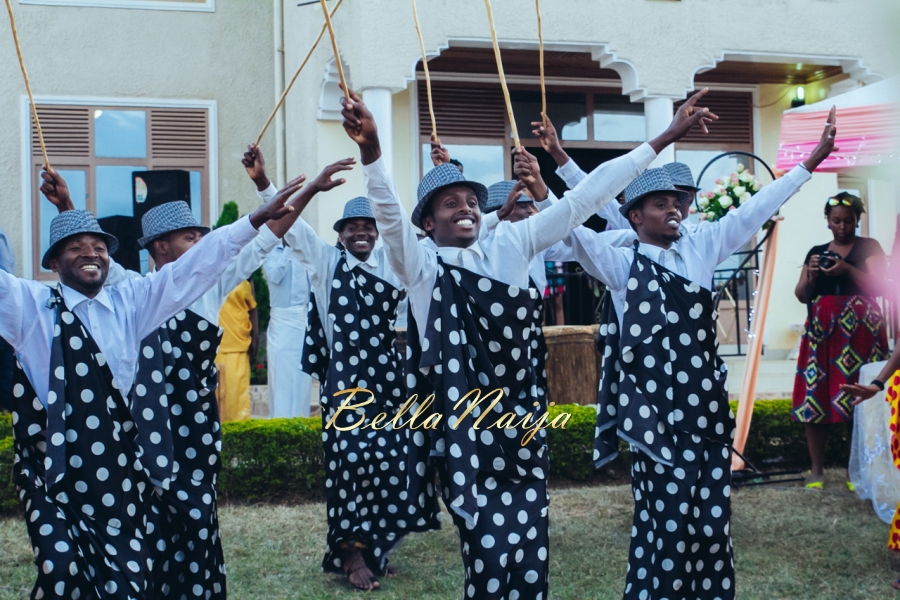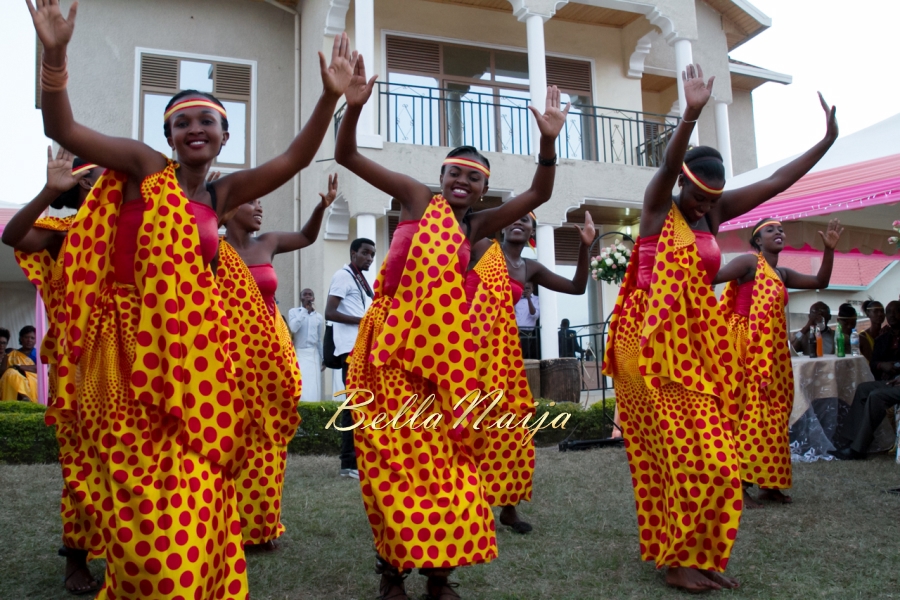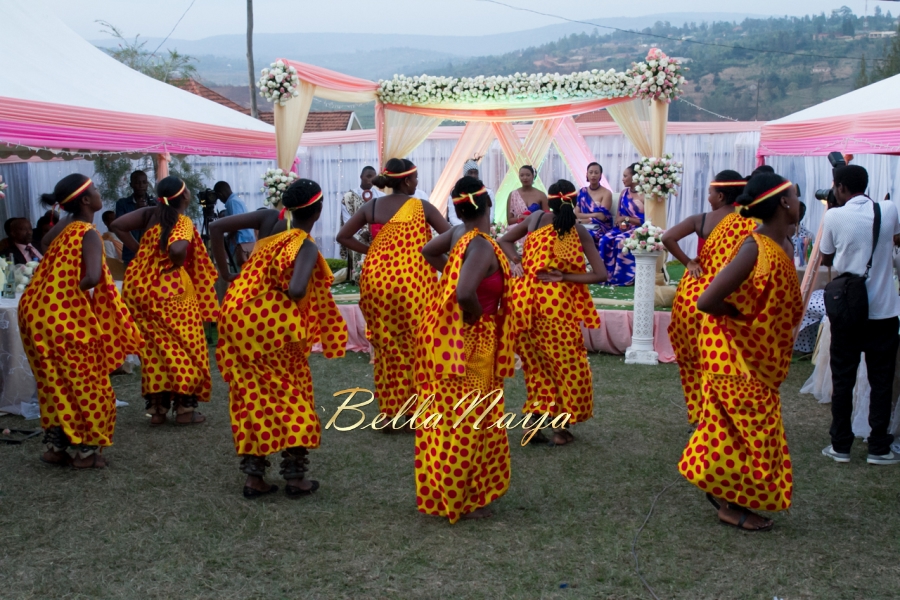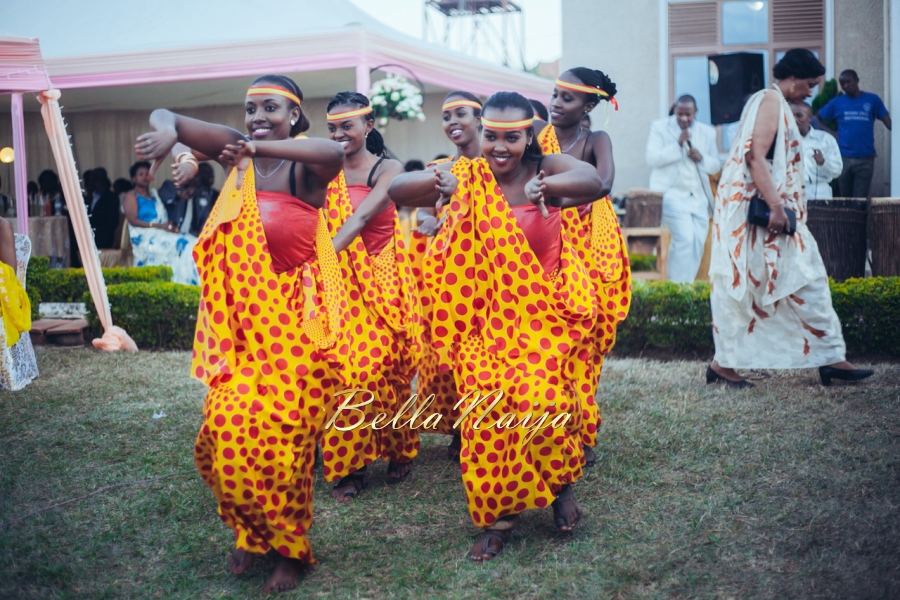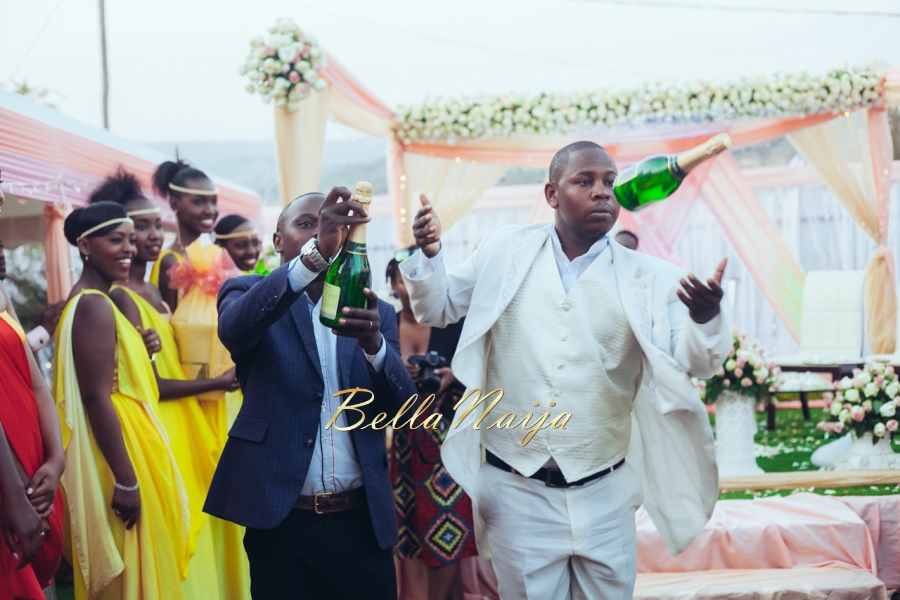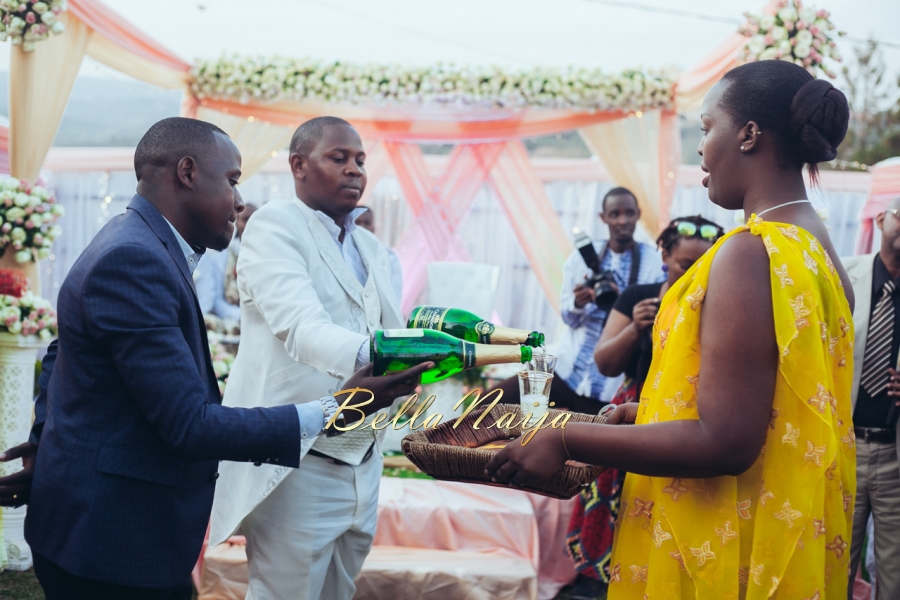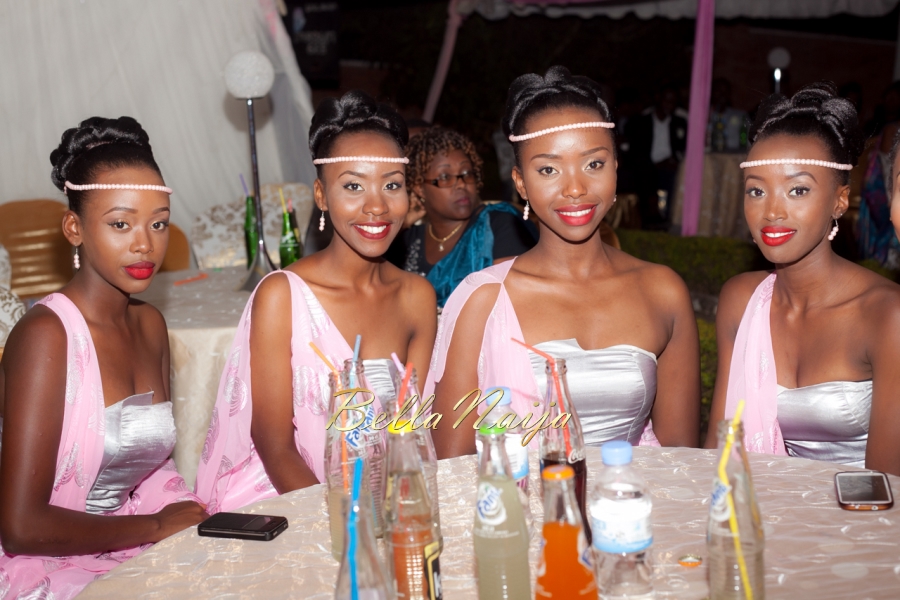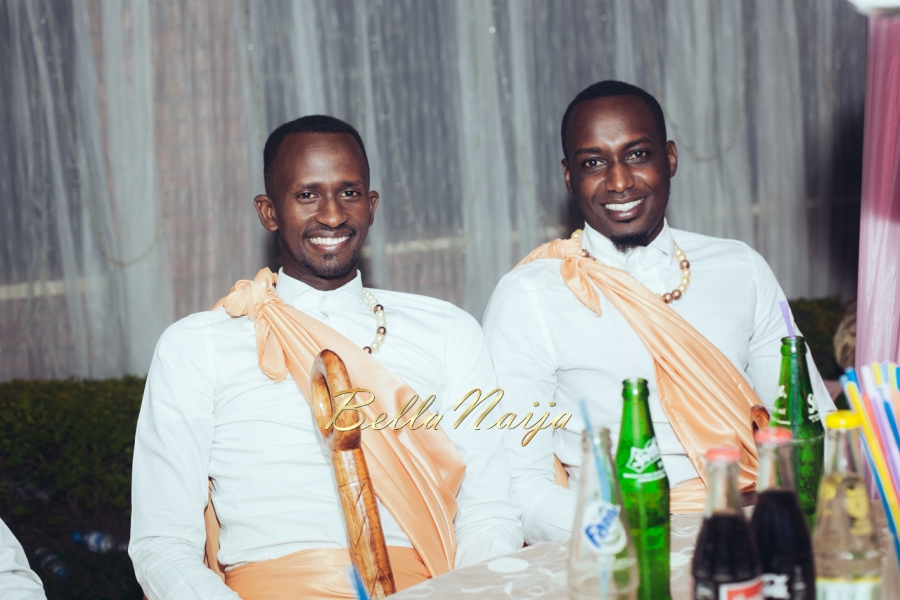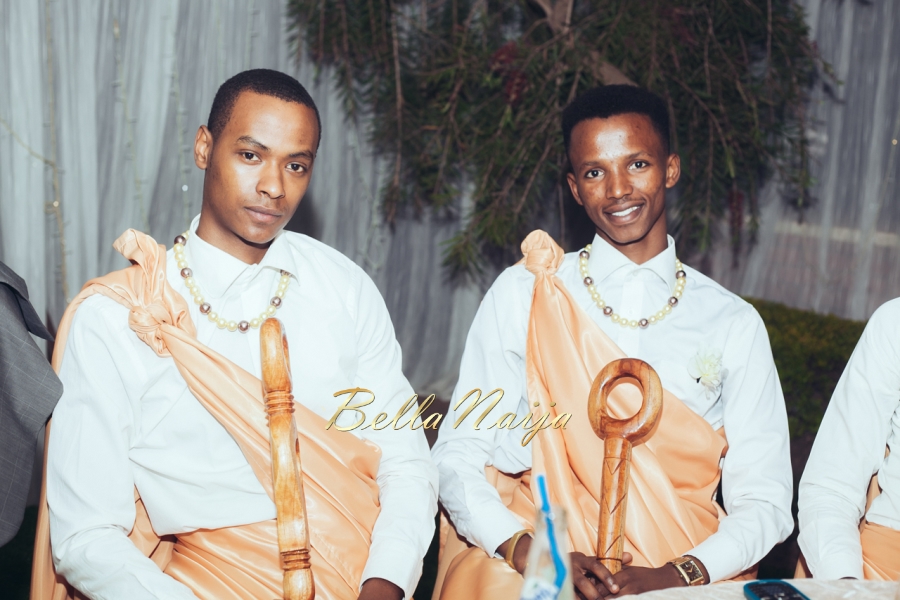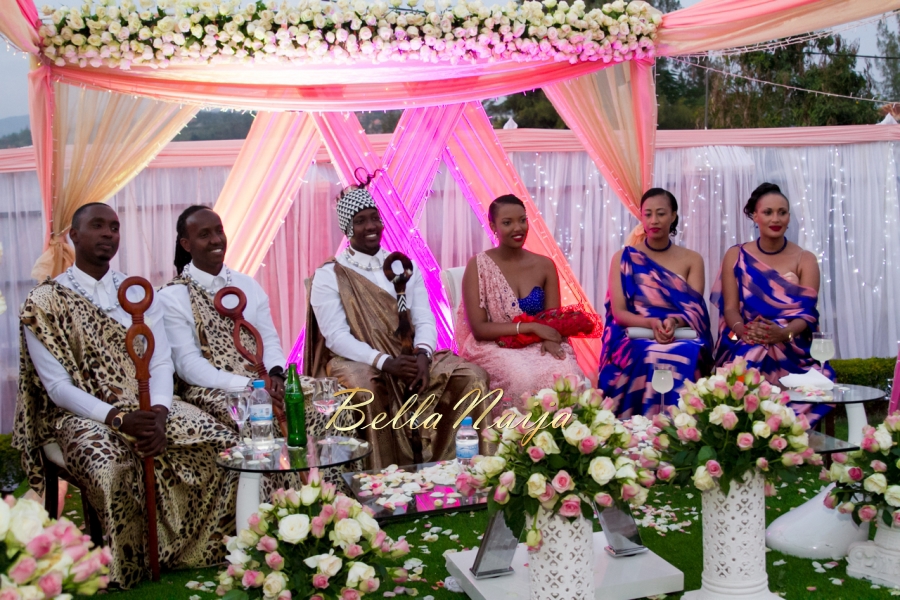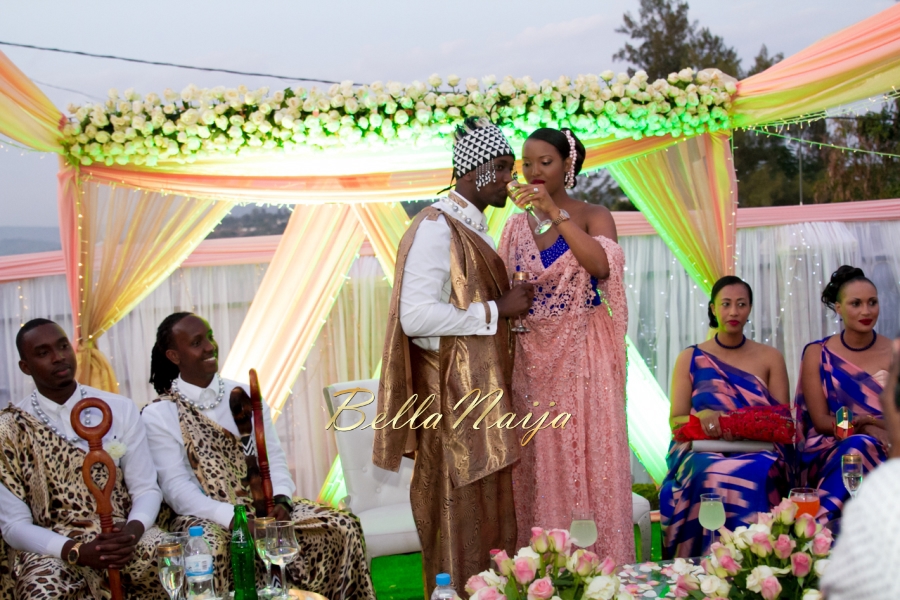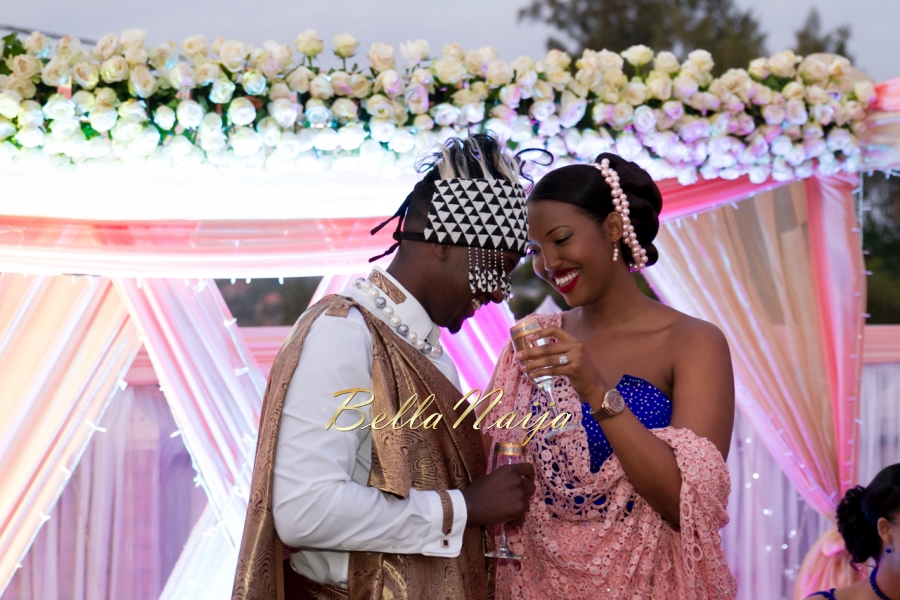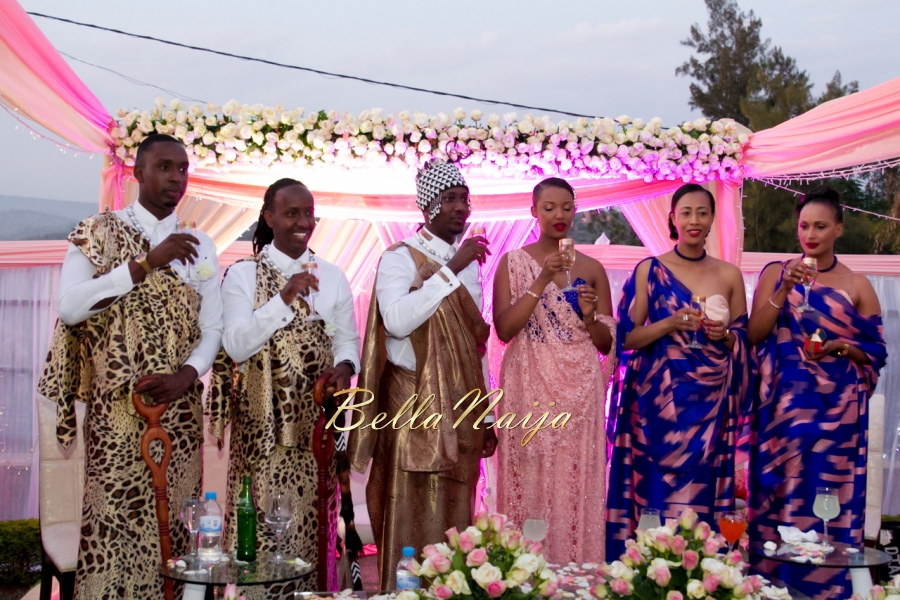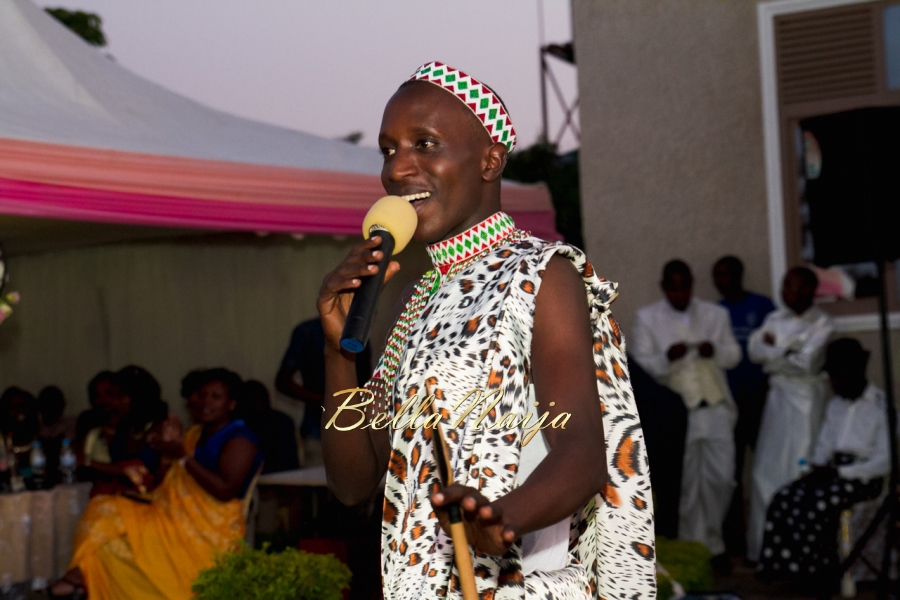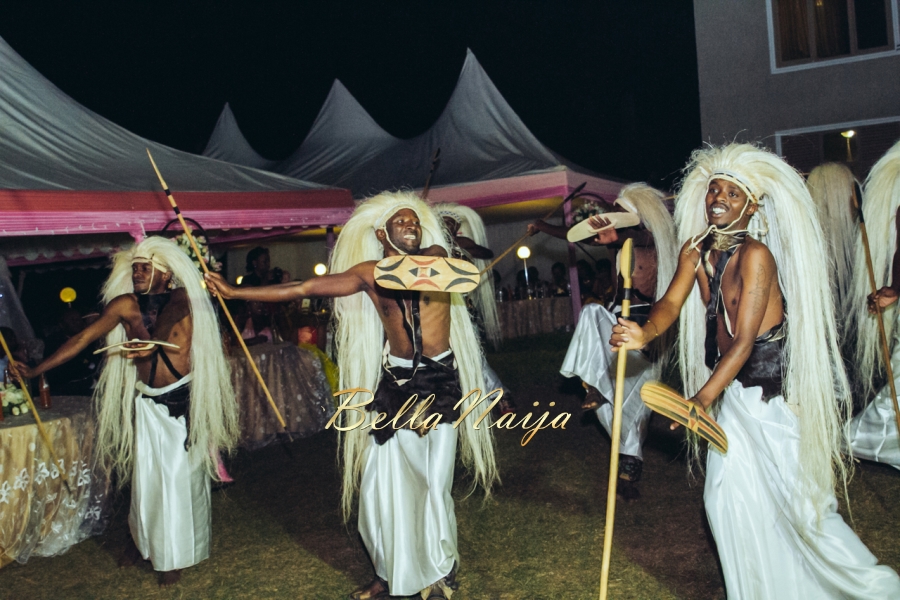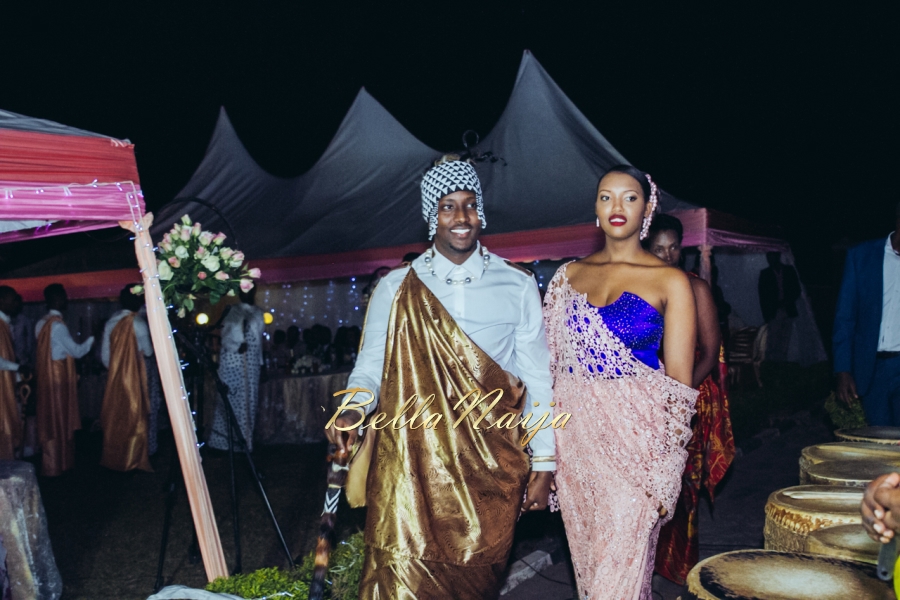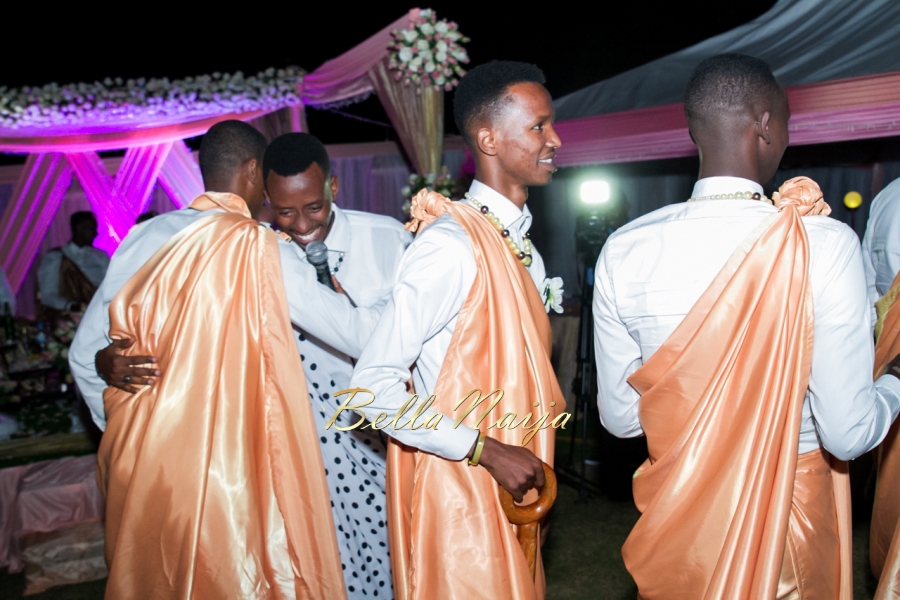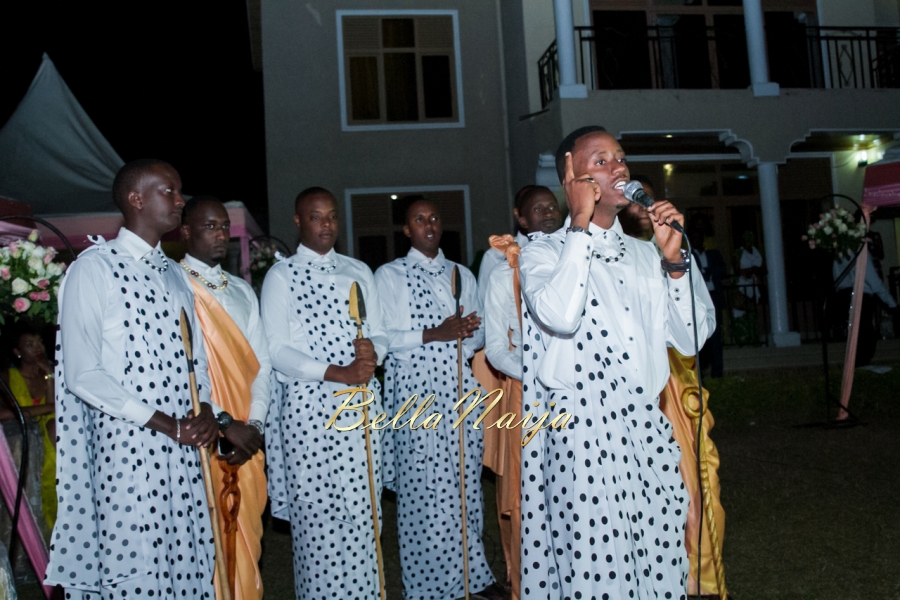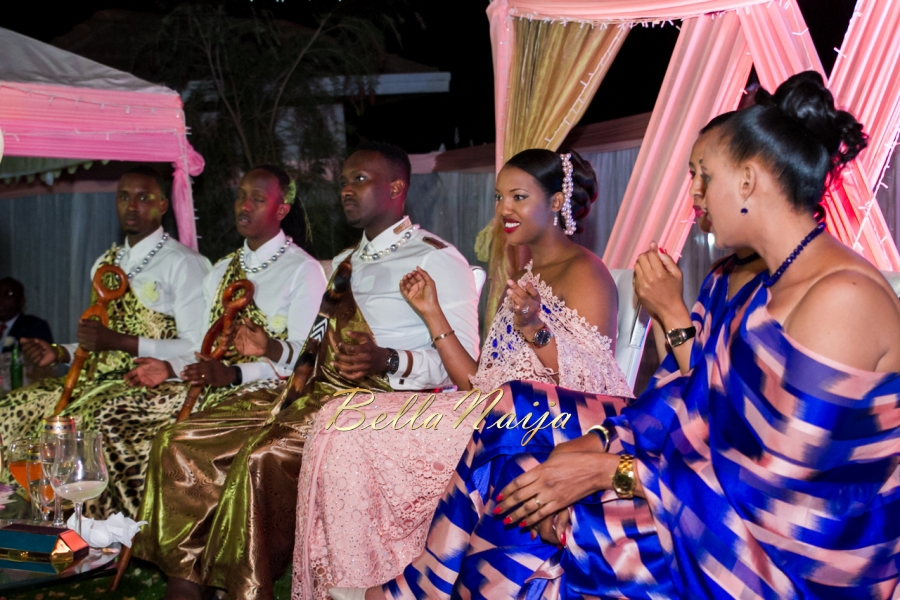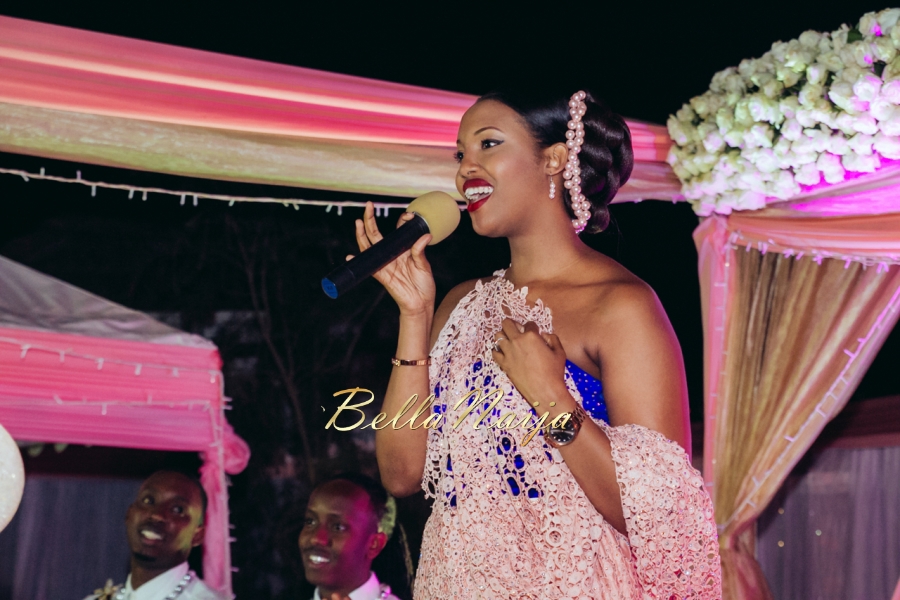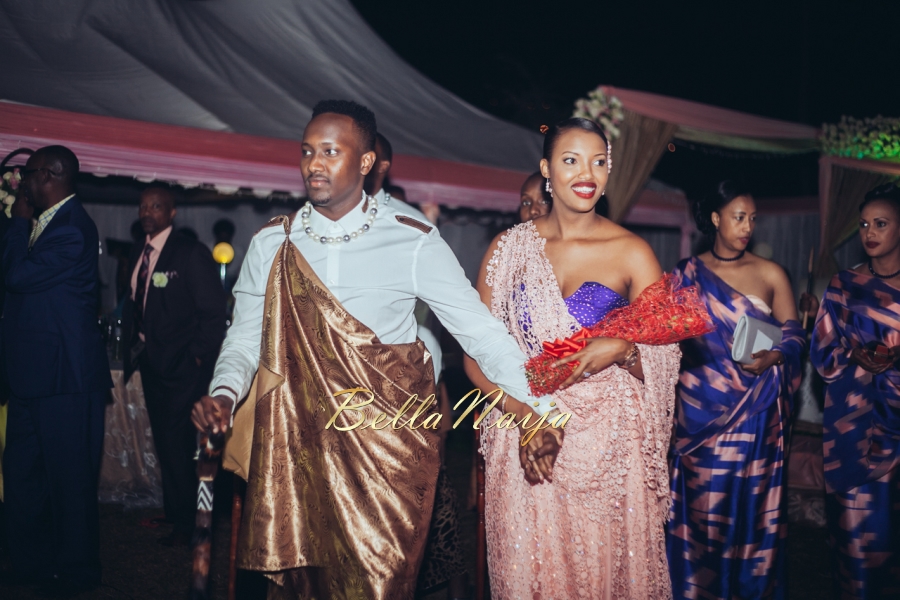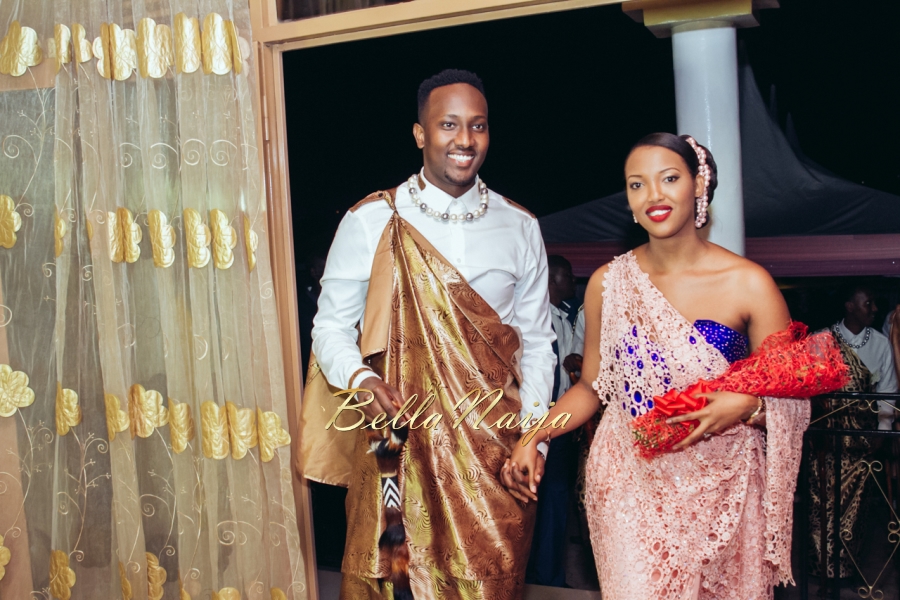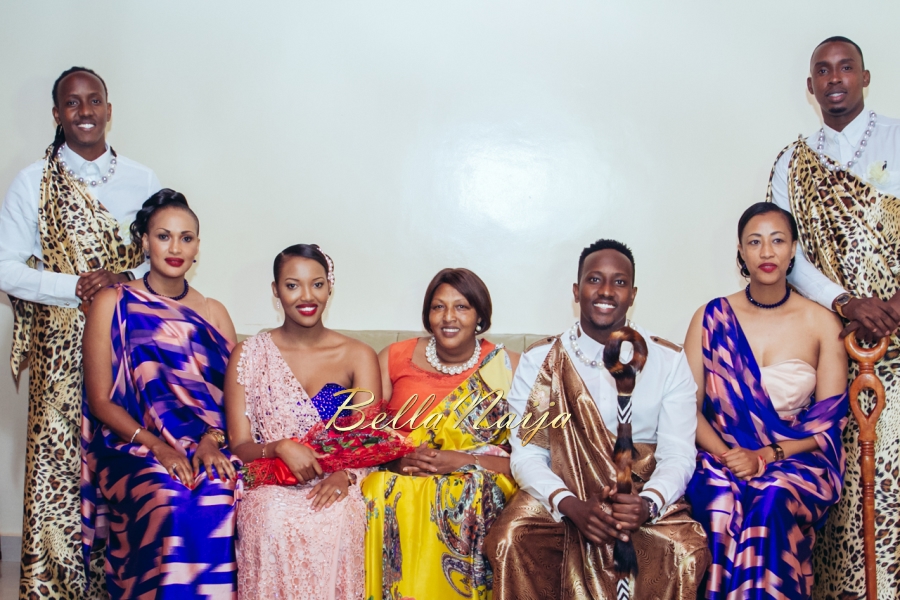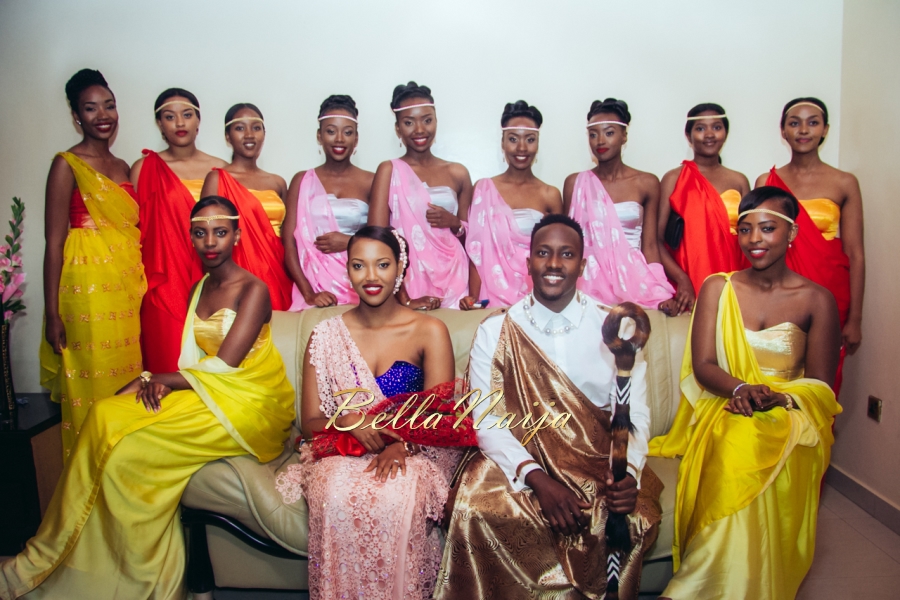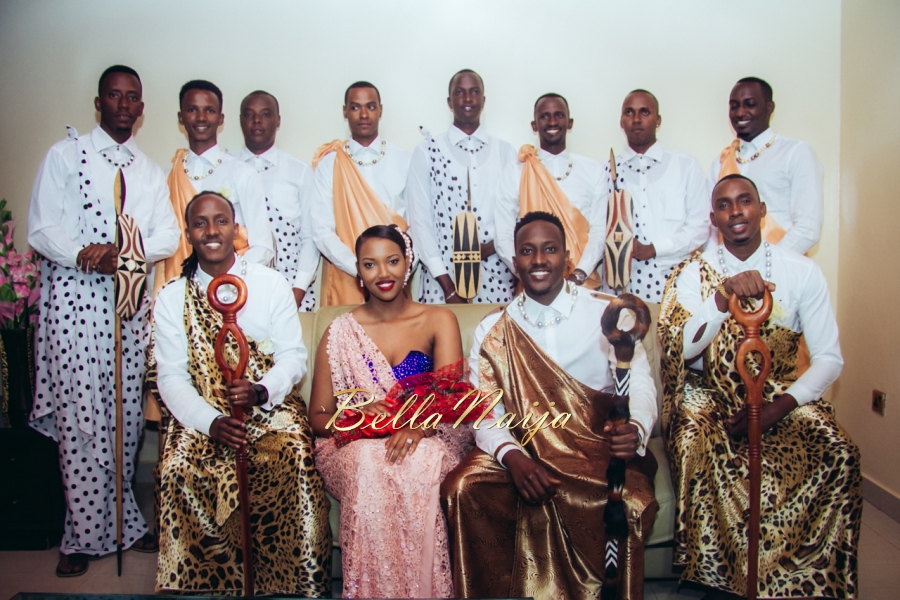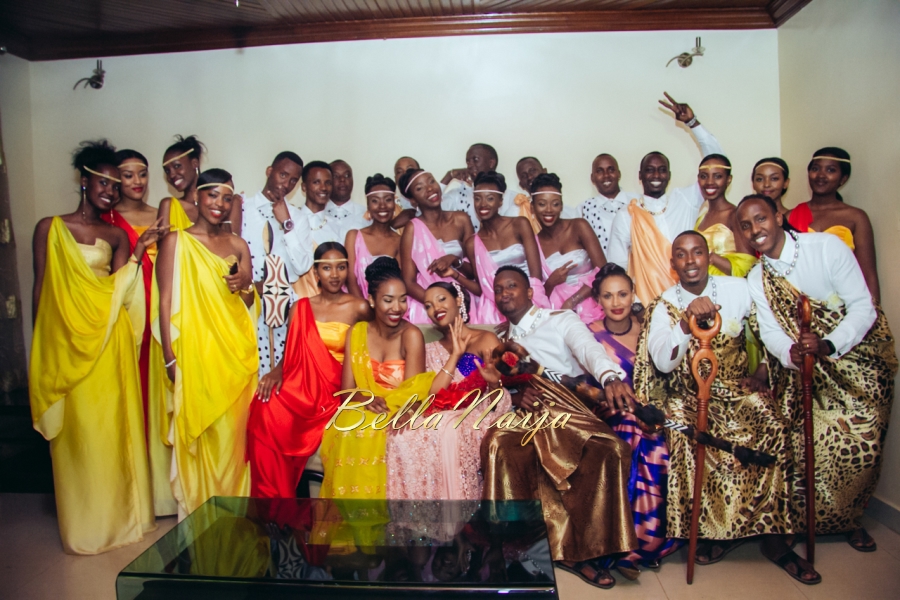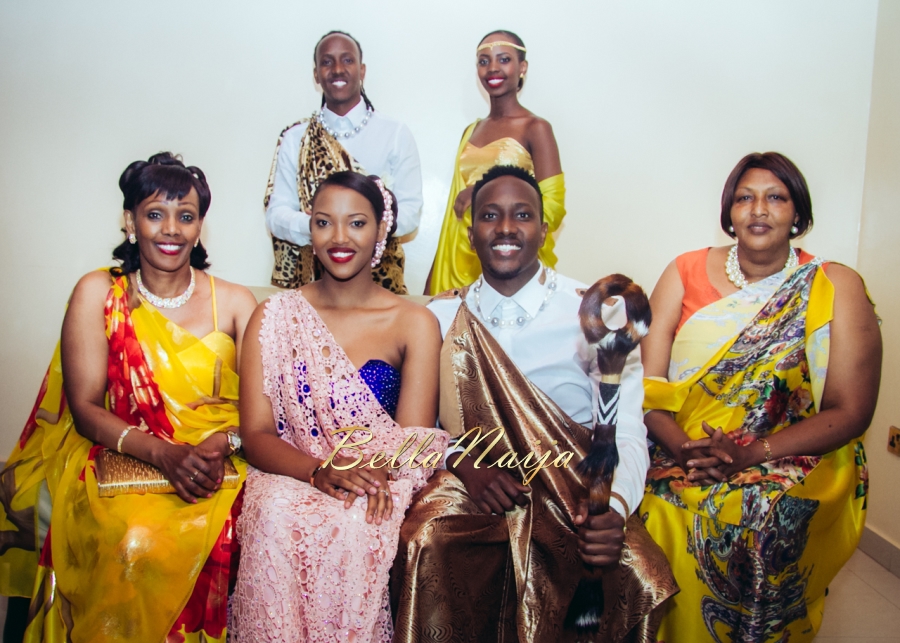 Pre-Wedding All-White Party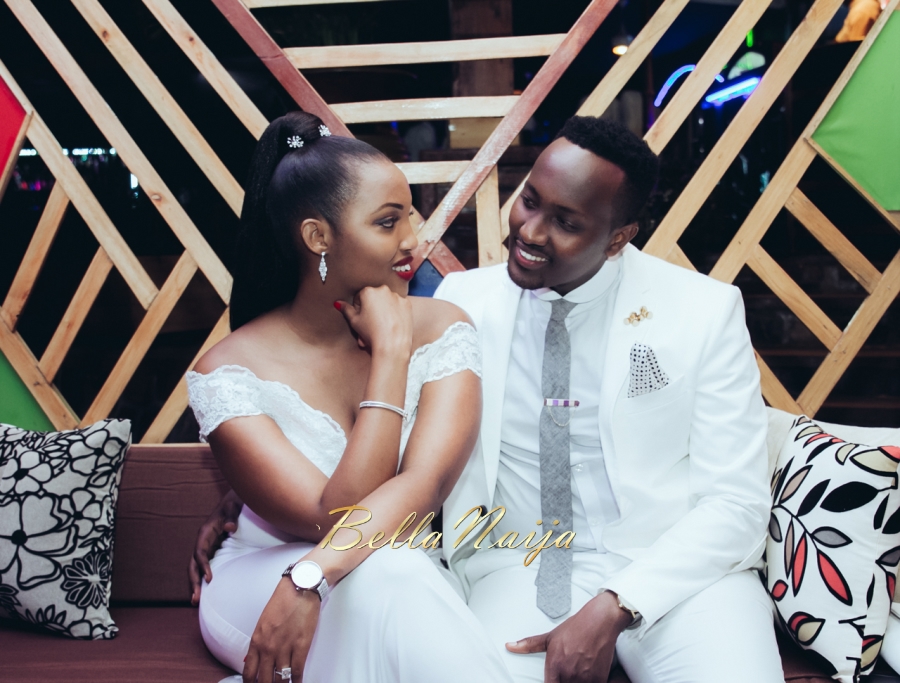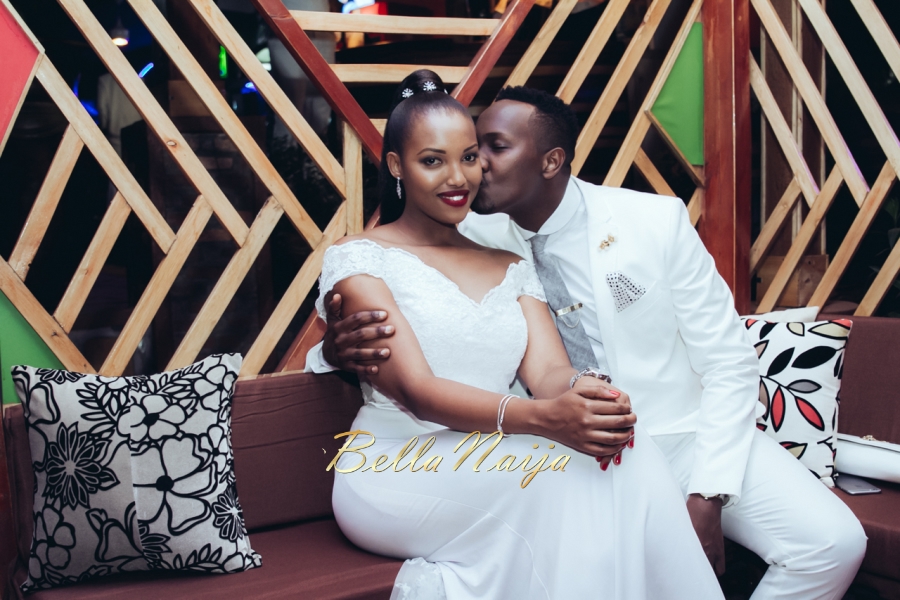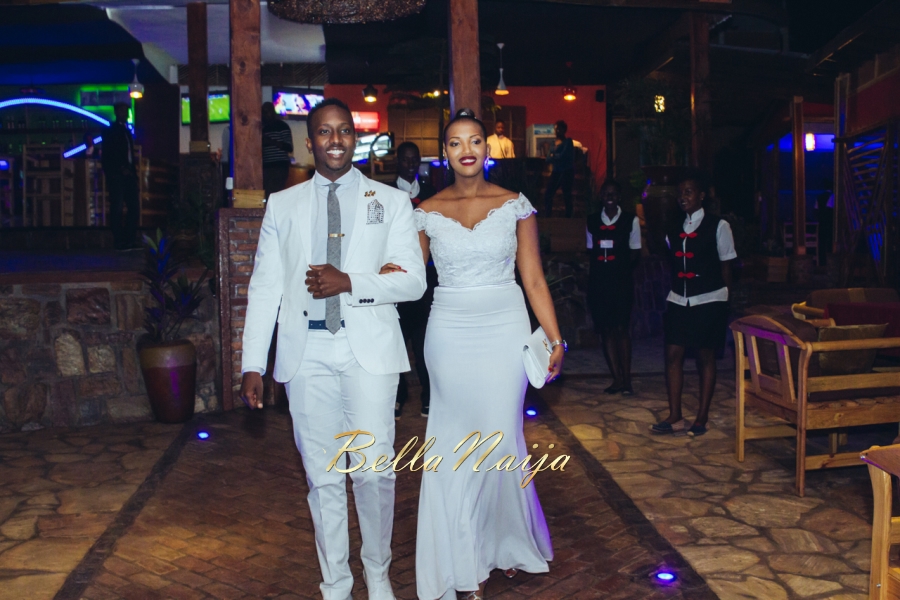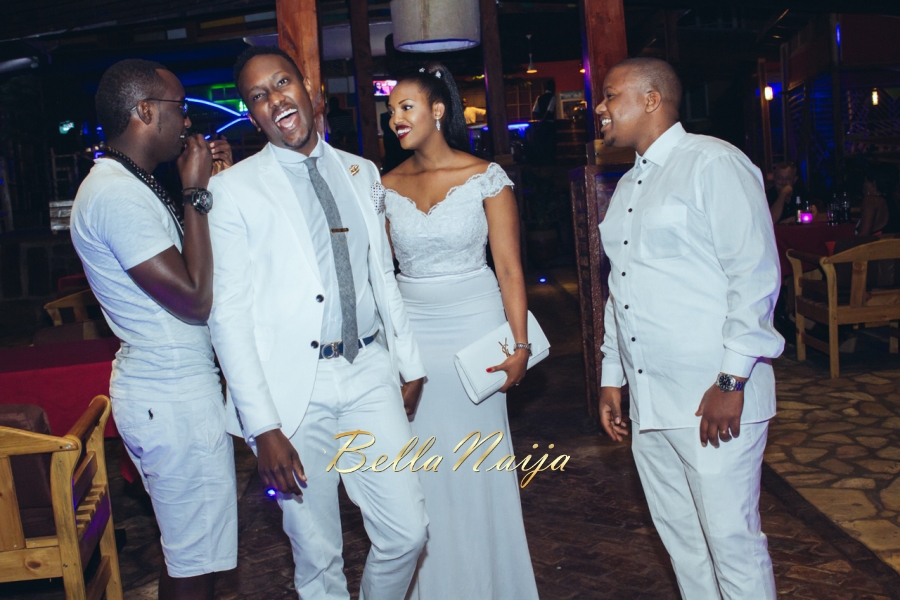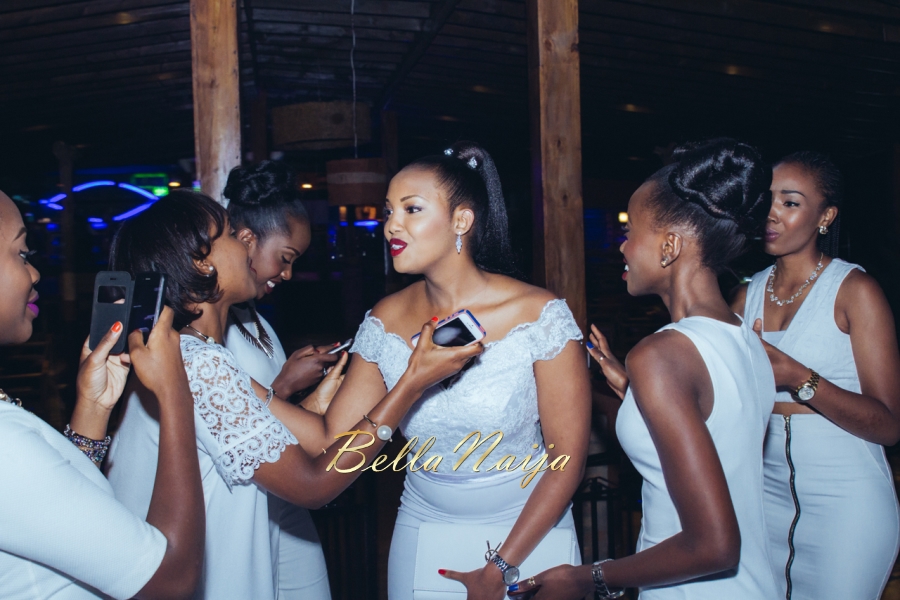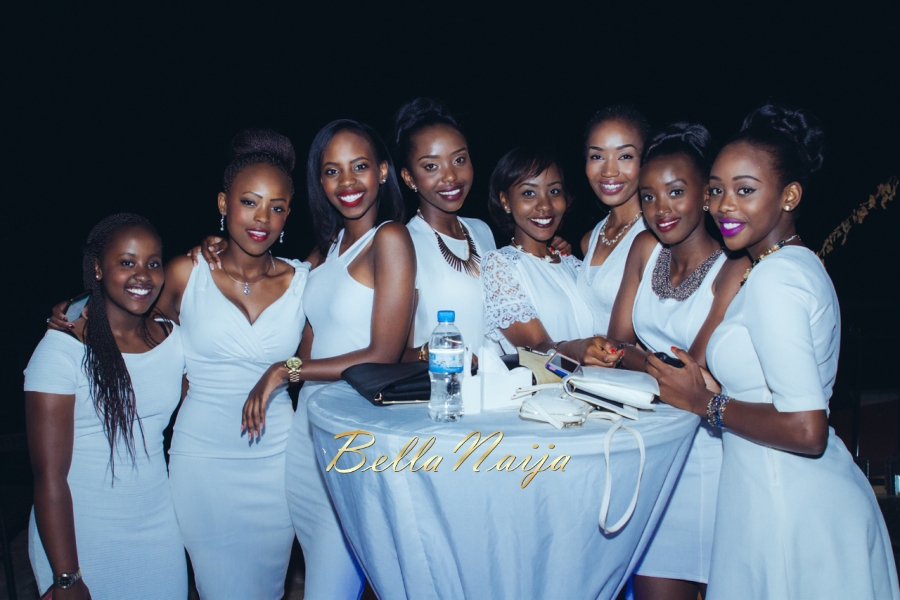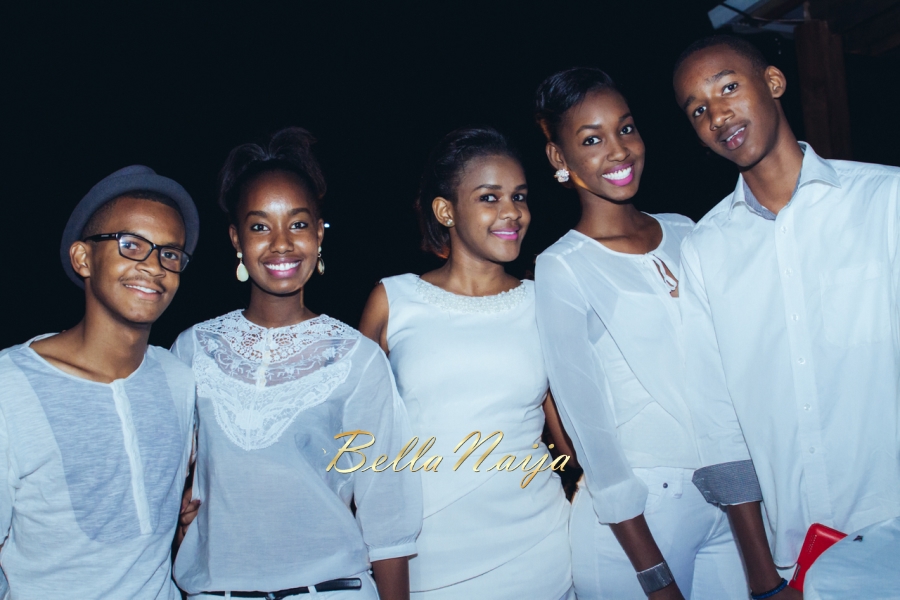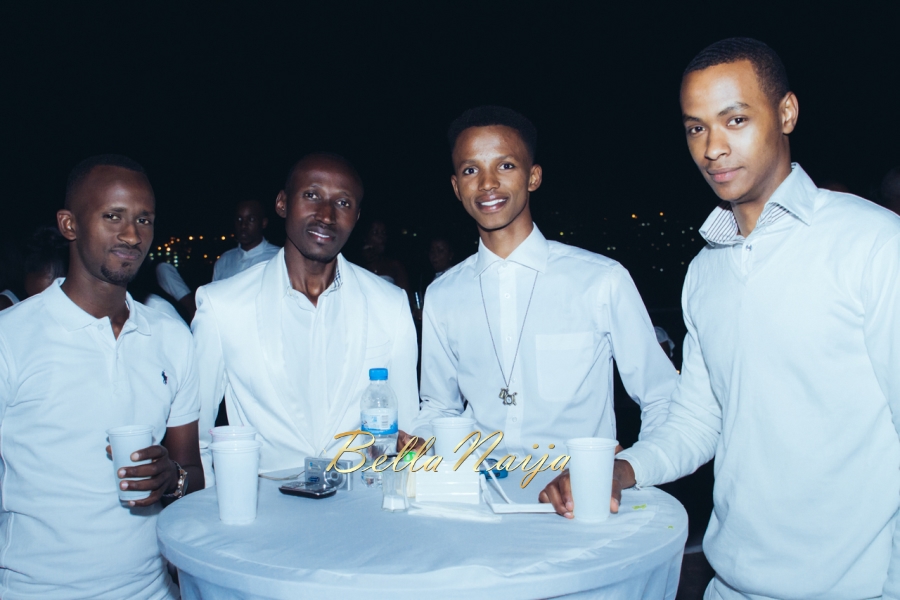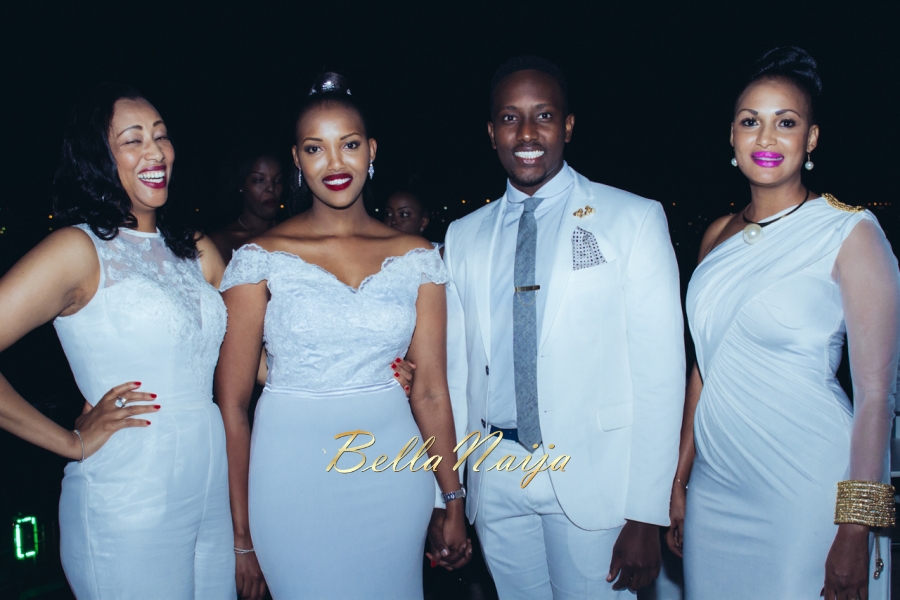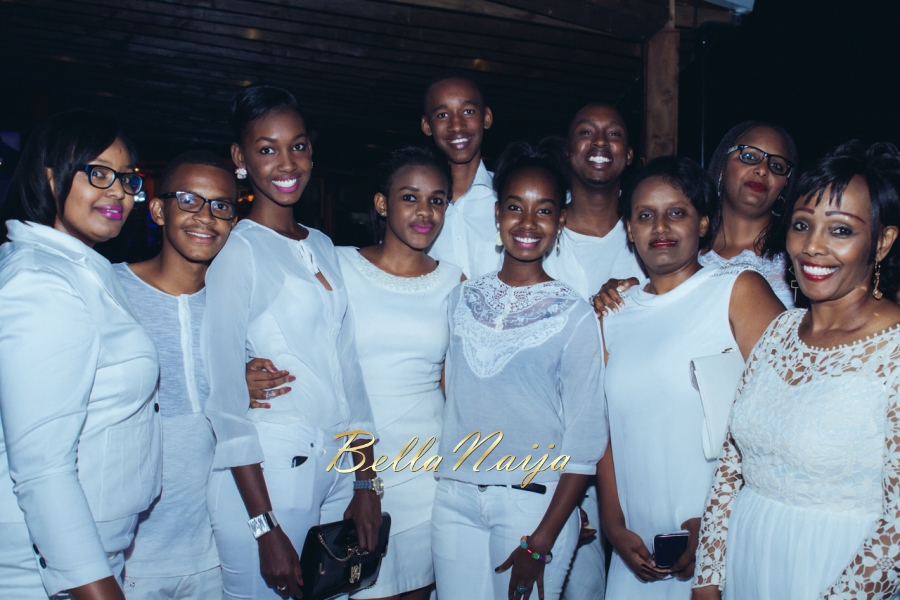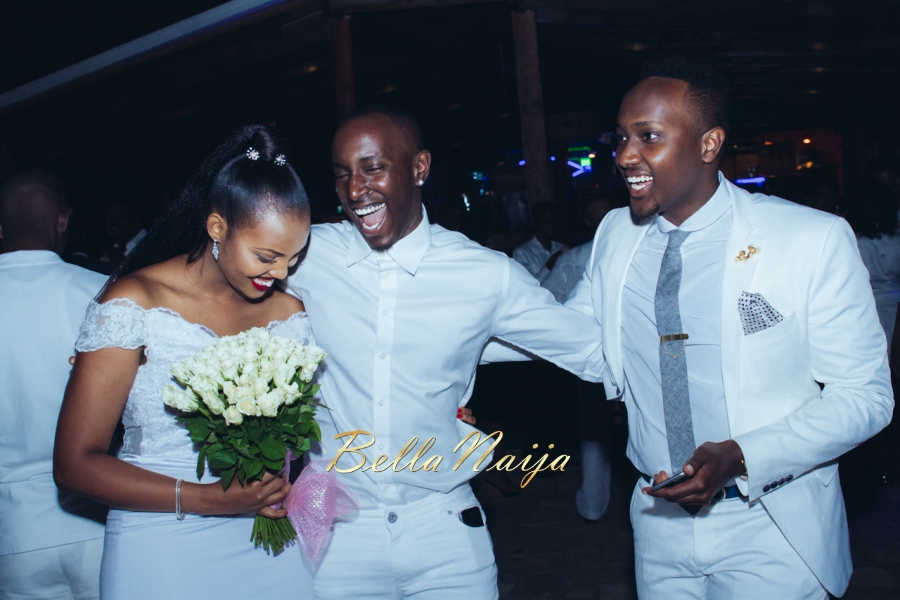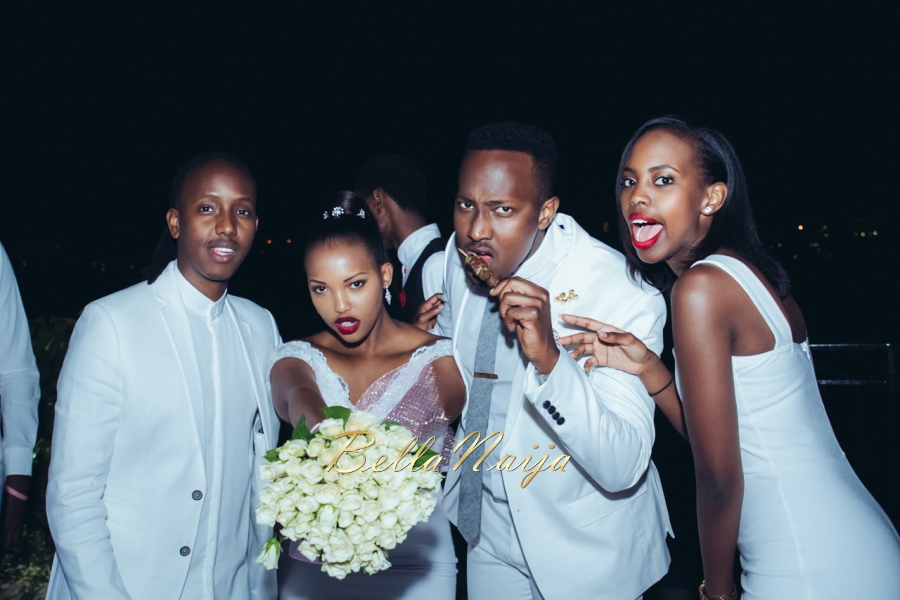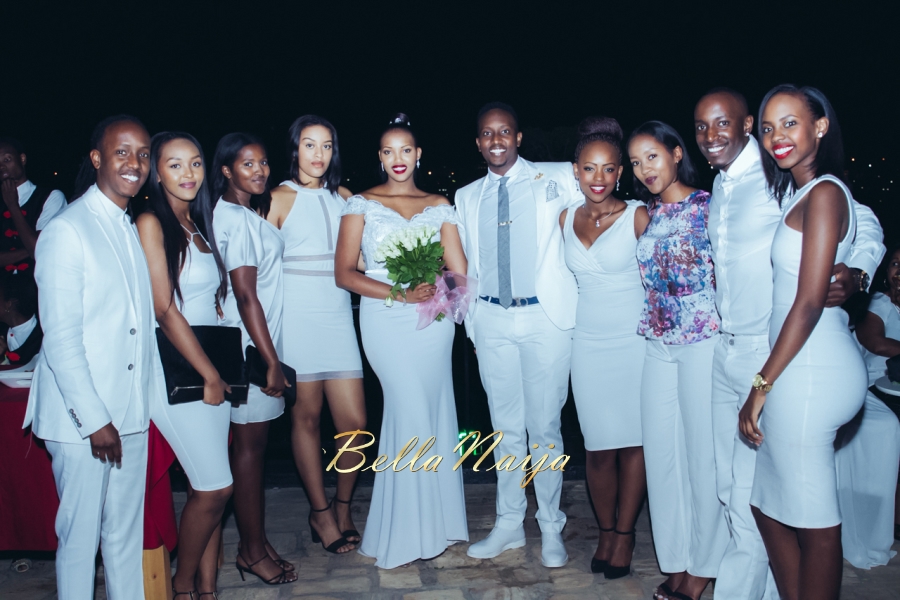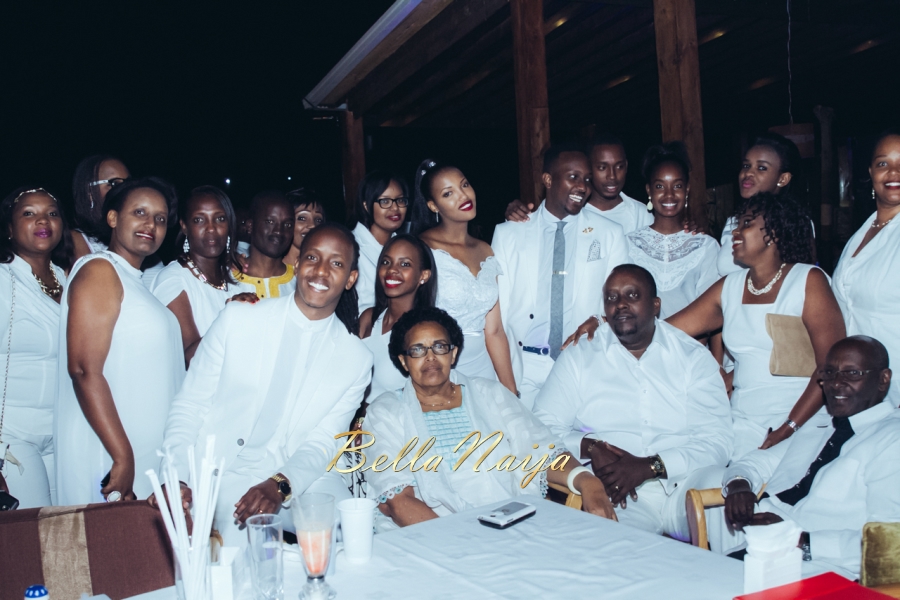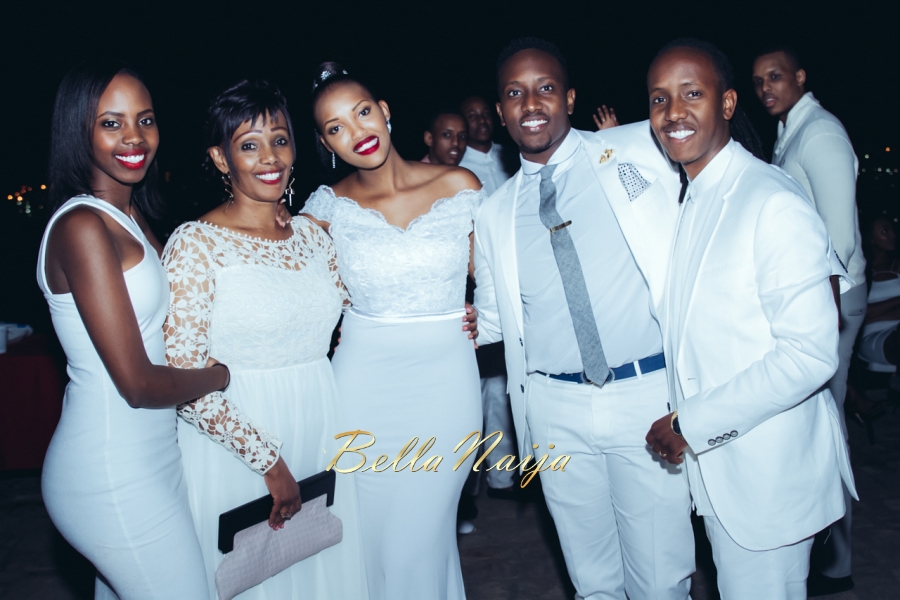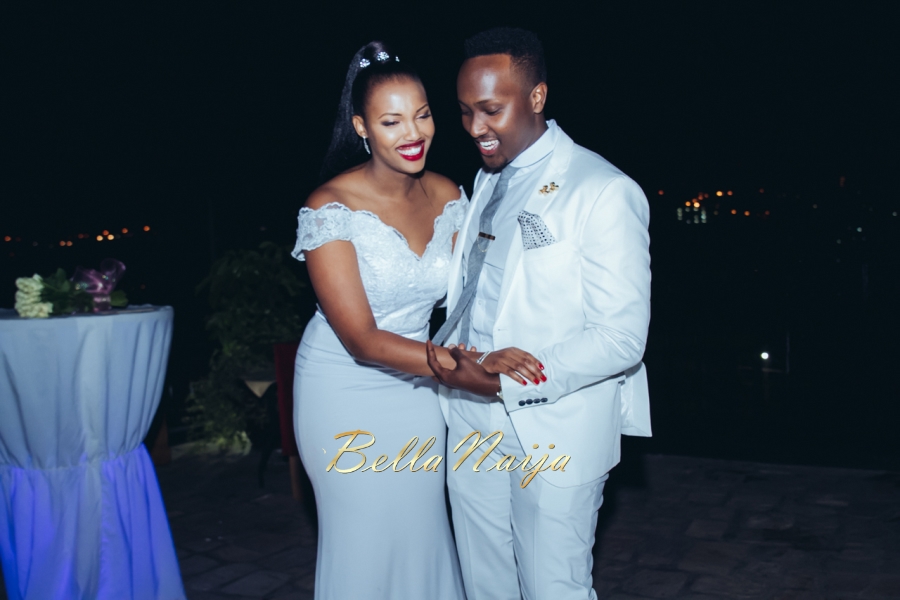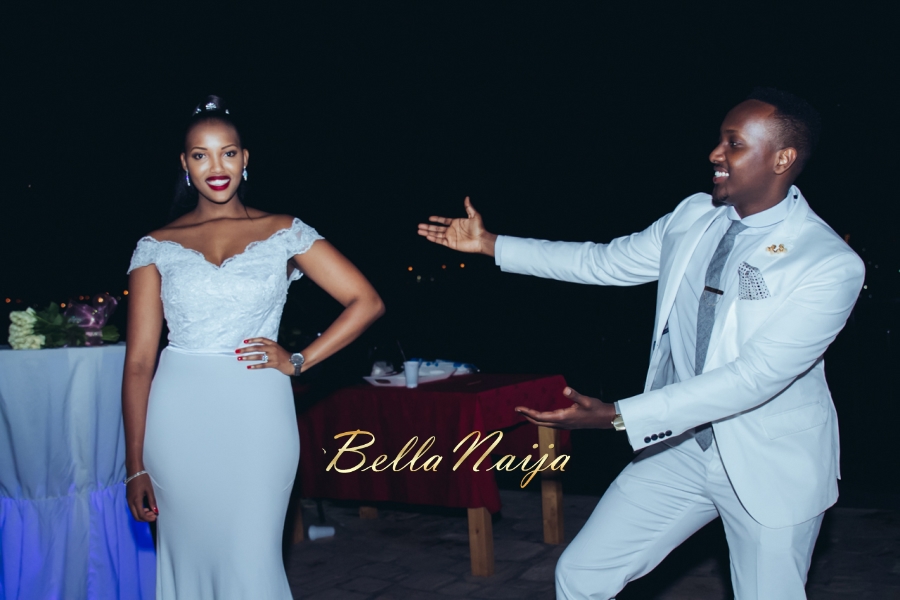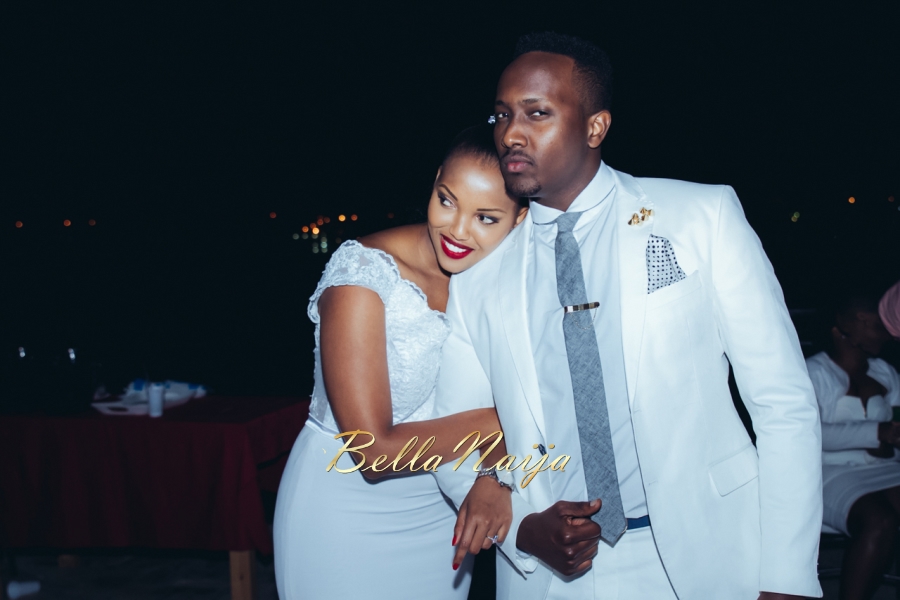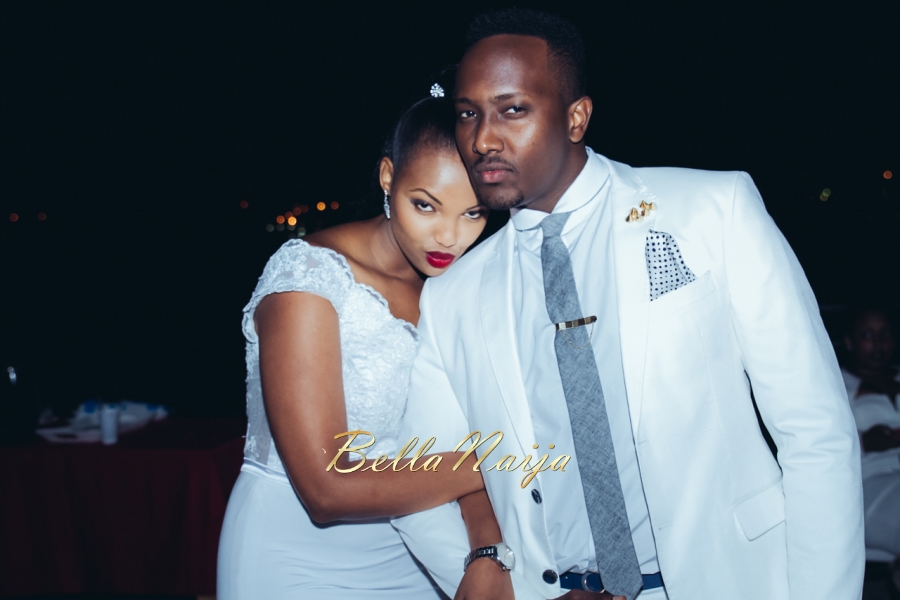 ***
Photography: Alex Niragira for Kingdom Photography | alexniragira(at)gmail.com | www.alexniragira.com

Video: Cynthia BUTARE | email: [email protected] | cynthiabutare.com
René MWIZERE
Wedding Info – Dates, Venues, Colours
Traditional Wedding (Gusaba): July 14 2015 | Pink, yellow, blue, white and gold
White Wedding and Gutwikurura: July 18 2015 | Sunset Garden in Kagugu, Kigali, Rwanda | Dark brown, white and gold
Wedding Attire
Traditional & White Wedding Makeup: Thabita
Hair: Chez John Beauty Salon
Wedding Dress: Ivory Rivini bodice dress with layered Silk tissue and Organza
Shoes: Badgley Mischka shoes
Evening Dress: Theia fully beaded white gown
Gutwikurura Attire: Beaula Boutique
Groom's Suit: Tiger of Sweden Suit
Shirt: Ralph Lauren
Bow Tie: Tom Ford
Cufflinks: Burberry
Shoes & Belt: Paul Smith
Groom's Evening Suit: Sand
Shoes: Boss
Watch: Breitling Colt
Cufflinks: DKNY
Vendors
White wedding decor: Gogo
Traditional wedding decor: Joy
Wedding Cake: Cakes by Jackie