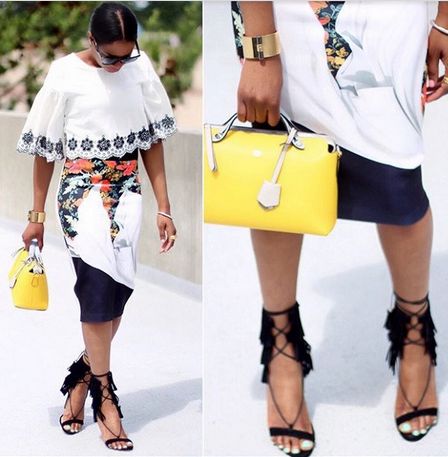 Hey style lovers! If you have a shoe fetish, then you'll love the first part of this new series.
For the next 7 weeks, I will be dishing out hot shoe trends that are taking over right now, showing you how some of your favourite fashion bloggers are rocking them and letting you in on how you can too.
Today, we are starting off with a fab new trend that has been spicing up outfits – Lace-up shoes.
Lately I have been turning to Instagram for style and outfit inspirations, and the lace-up shoe has been popping up everywhere. With a bevy of fashionistas that rock my timeline each day like Fisayo Longe of Mirror Me, Stella Uzo of J'adore Fashion, Ranti Onayemi of Ranti in Review and many more, I've noticed that not only is this trend one to try, it's can be rocked by anyone.
Lace-up shoes slowly made their way into the style spotlight last year, and are now at the forefront of trends to try. Flats, open-toe sandals, pointed-toe pumps are all classic shoe silhouettes that have been transformed to feature the lace-up trend. Dressed up or down, this style of shoe is sexy and flattering on all foot sizes.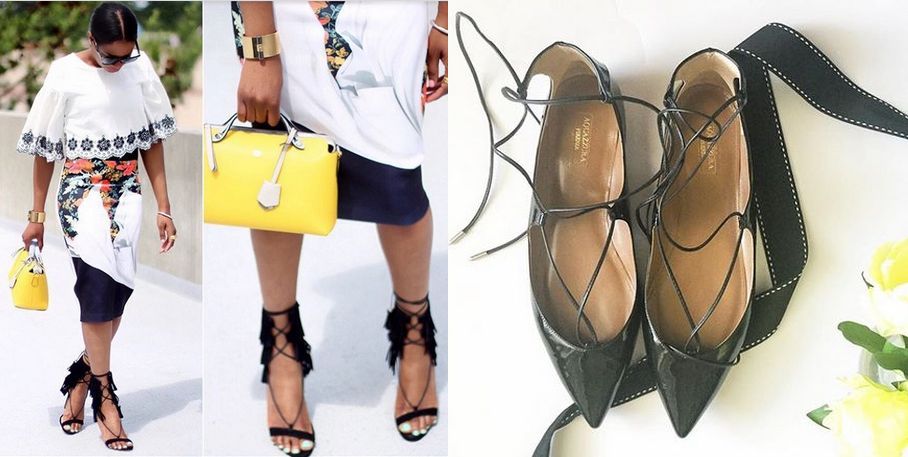 A major issue however that many people face when thinking of purchasing lace-up shoes, is what to pair it with. Thankfully you have us to show you just how stylish lace-up shoes can make you in any outfit.
Check out 5 ways you can rock them:
The Official Look
Whether you're off to a business meeting or simply typing away at your desk, lace-up shoes are great for the work place. They add some edge and style to your outfit and can make any stiff suit look fun and laid-back.
Check out Fisayo Longe of Mirror Me in her sharp shirt and textured balloon shorts rocking flat lace-ups in snake skin.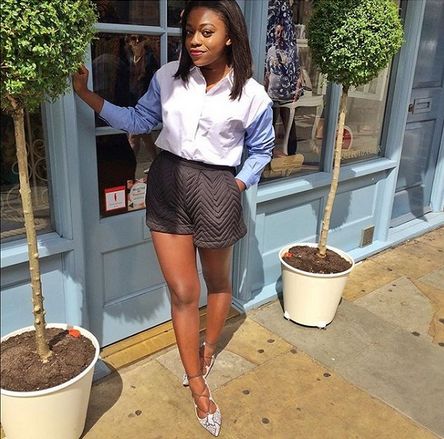 The Boho-Chic Look
Lace-ups can also add more fun to your boho-chic outfit. You could be going on a date, to the park or on errands for a dinner party; rocking the flat/semi-flat version of these shoes gives you stability with style. Plus you can switch it up to a heeled version for an event later in the day.
See how Shiona Turini of Shionat rocked her brown short heel lace-ups with a white cropped top and a fun midi-skirt, to a Verve Cliquot Polo Classic event.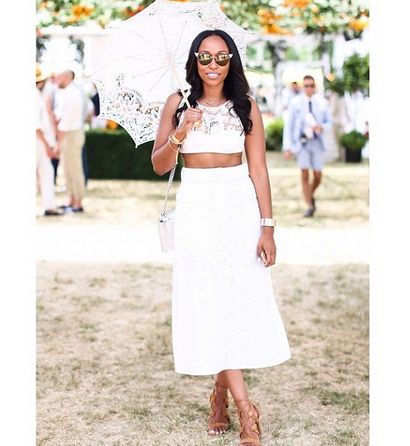 The Ankara Look
If there's one thing I love about Folake Huntoon of Style Pantry, it's her ability to mix and match fabrics from different worlds. She paired her pretty pink tassel lace-up heels with a bold print ankara midi-skirt and a denim shirt.
The look still maintains the edge the denim short brings and has hints of femininity with the skirt and shoes.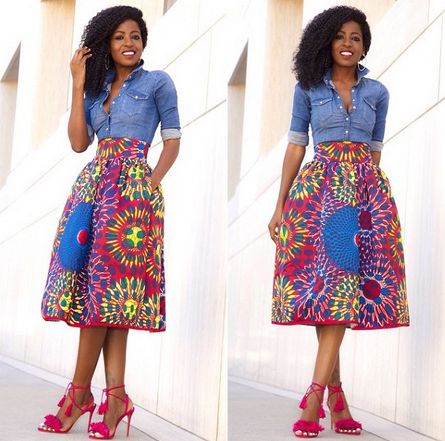 The Stylish Dinner Guest Look
Leave it to Ranti Onayemi of Ranti in Review to show you a great way to add lace-up heels to your dinner outfit. You can add some fun and edge to your dress for a formal cocktail with come lace-ups in a bold colour or in black.
Ranti rocked her tassel lace-up heels in black and paired it with a kimono dress and a monochrome clutch. Very chic!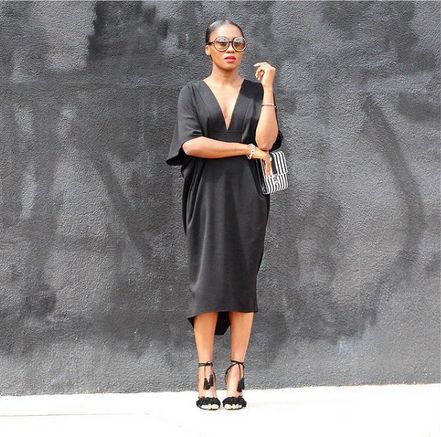 The Fun & Flirty Look
If you think the other 4 options are a bit too risque for you, then this might be a safe bet. Lace-ups and short flirty dresses are a match made in fashion heaven. They complement each other – the dress length allows you appreciate the shoes, and the shoes add more style to the dress.
Liz Lizo of Liz Lizo rocked her flirty red dress with black lace-ups and added more edge to her look with aviator glasses.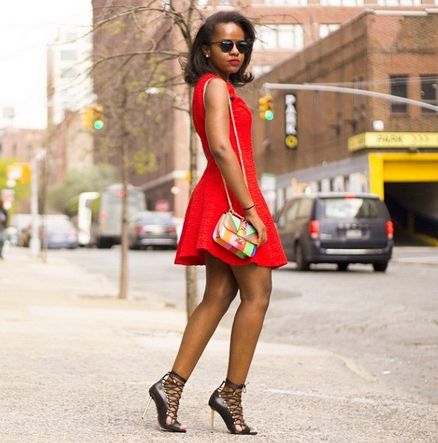 See more images to inspire you!
So will you be wrapping it up with the lace-up this season?
Don't forget to have fun with fashion and stay tuned to the next trend to try with Awed by Monica.
Photo Credits: Awedbymonica.com | @AwedByMoni | @BlaireAdiebee | @JadoreFashion | @Liz_Lizo | @FisayoLonge | @Shionat | @RantiInReview | @SaintRecords | @TheVirtuousStyle (Instagram)