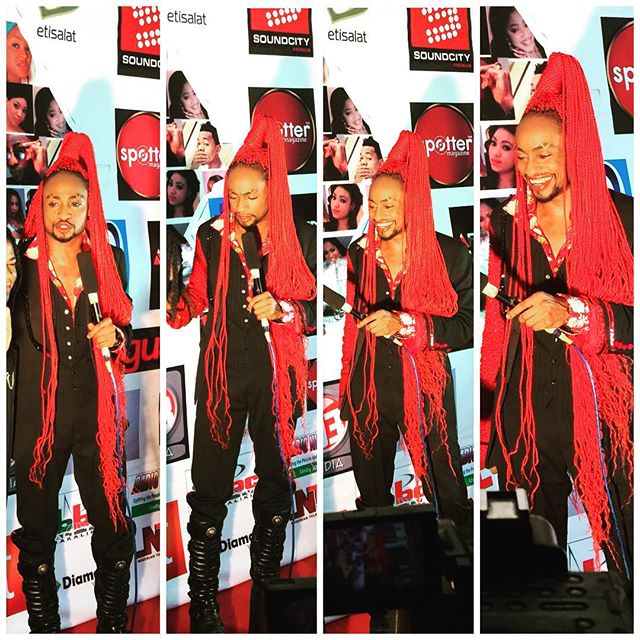 Just days after "breaking the internet…naija style" with his Caitlyn Jenner inspired photos, Denrele Edun is in the news again. This time in Port Harcourt where he fell off stage while hosting "The Event Show", an annual event hosted by Tres Bien Events in Port Harcourt.
Sporting long red braids, Denrele was doing his signature head shake and bounce when he fell into a gap.
Ouch!
Like a champ, Denrele picked himself up and continued with the show.