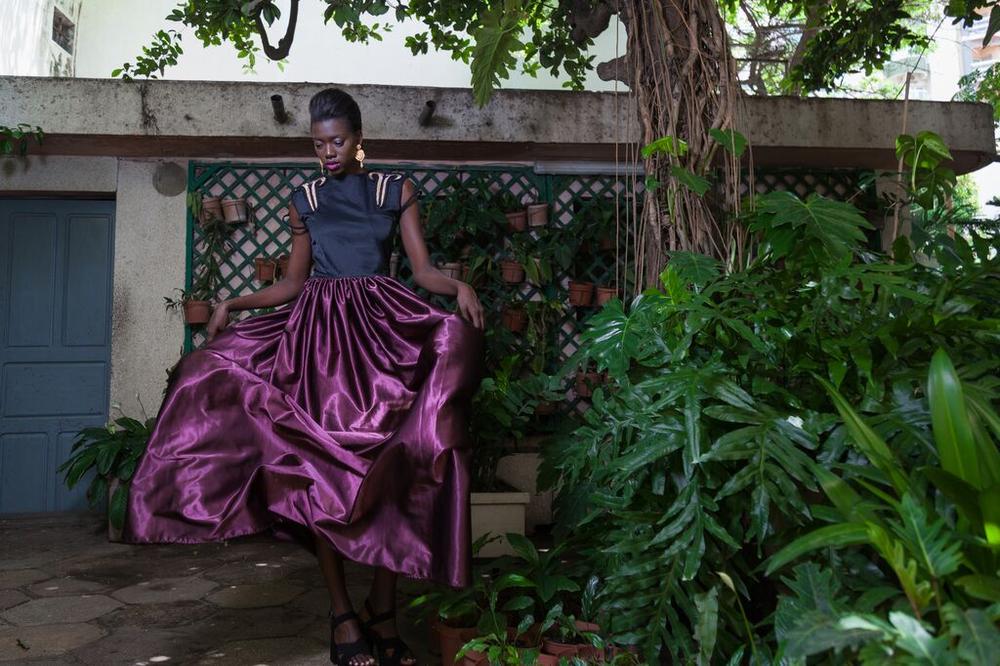 Senegalese design label – Selly Raby Kane presents a mix of modern and trendy pieces in its new collection for Spring/Summer 2016 collection – "A Day with Miss N'Diaye".
The new collection has a beautiful collaboration of tropical prints and fluid dresses and is based on a short tale.
According to the brand – "This season, the Selly Raby Kane girl becomes a pilgrim in her grandmother's house. She steals a pair of filigree Ngalam earrings, embellishes her collar, digs deep into the old Dakar for its romanticism, its effortless style, its economical optimism and the mythical elegance of the Senegalese woman."
We love the vintage colonial home used for the collection shoot, and the floral backdrop adds more meaning and vibrancy to the fashion brand's offering.
See more images of the collection below:
Photo Credits
Photography: Siaka Traore
Styling: Selly Raby Kane (Instagram: @SellyRabyKane)
Makeup: Khady Niang (Instagram: @RedLips_Beauty)
Model: Aida Sock (Instagram: @AidaSock)
To find out more about Selly Raby Kane, send an e-mail to [email protected] | Visit their website: SellyRabyKane.com