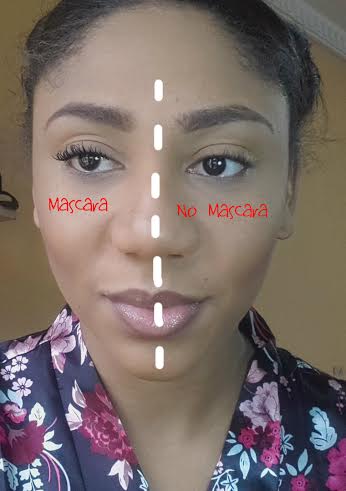 Makeup has become quite complicated today. With all the new techniques and tools you need to achieve a great makeup look, it almost seems like rocket science. However, there are a few tools that you cannot forego – one of them is mascara.
This is a vital tool for makeup beginners who want to make sure they get the best look from the basic tools they have acquired. Your mascara is very much like your lipstick, or getting your eyebrows filled – you sort of can't do without it.
This lovely beauty tool has loads of benefits – It opens up your eyes and emphasizes their shape; and if you really don't want to put on a bunch of powders and foundations, all you have to do is swipe a few coats of mascara on your eyelashes and apply some lipstick. You'll get the full glam look in minutes.
So what type of mascara should you get? How do you apply the mascara? Is a mascara primer necessary? How do you take it off? These are the questions we are going to be answering today!
Check it out!
What type of mascara should I get?
The key to getting the most out of a mascara is in the wand/brush. Different companies produce mascaras with different brushes and they all have different uses.
I personally like to use two or three mascaras, sometimes one after the other, because they serve different purposes. I use one for volume, usually the Maybelline Colossal Volum' Express, followed by the Maybelline Rocket Volum' Express for length, and then I finally comb through it all for definition with the small brush from Maybelline's Great Lash mascara. I also use this for my bottom lashes because of the precision it gives.
The image above shows the different mascara brushes and how they can be used. Here's some more information about each brush:
Flat Comb Wands: This mascara wand is usually flat and small and has evenly-spaced little teeth.  The teeth are specially designed to define and separate the eyelashes during application. It is great for improving length, but it does not add a lot of volume.
Straight Wands: This can be tilted and used at any angle to get great coverage over every single lash – even the smaller ones on the inner corners of your eyes. It works great if you have large eyes or full lashes.
Curved Wands: This is great for that added eyelash curl. They bend your lashes backwards and lift them upwards to give your eyes a nice feminine look during & after application.
Cone Taper Wands: This is also known as the 'heart-shaped brush'. Tapered wands are basically the same as straight wands except they taper off to a point at the tip. You can get nice volume and length from the thick part of the brush, and you can also use the tip to pick out individual lashes for extra definition.
Oversized/Spherical Wands: This wand works the same way as a regular mascara wand – it is only a lot smaller. Like a comb wand, spherical wands are great for separating and defining each lash, however you have to work in smaller sections. The smaller size means you can be accurate and pick out each individual lash, but the shape means you might transfer product onto your eyelids more often, especially if you have hooded lids.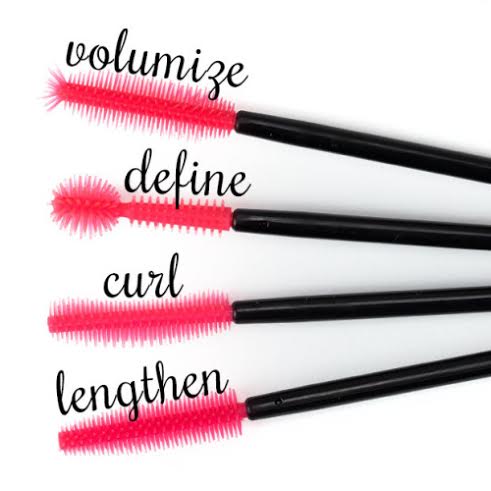 How do I apply the mascara?
So, you've finally bought your mascara. Now how do you apply it. Here are some tips that have helped me out.
You should apply mascara from the bottom of your lashes to the top in smooth and easy strokes. Be sure to apply your mascara in 2-3 coats. Apply the first coat, let it dry for about 3-5 minutes and then go over the lashes again with another coat.
When you remove the wand from the bottle, scrape off excess in the process. This prevents clumsy excess on your lashes and your mascara from quickly finishing.
During application, wiggle the wand left to right at the base of lashes. Pull the wand up and through the lashes, wiggling as you go along. The wiggling action is key because it separates lashes, and reduces the chances of clumpy lashes.
Clean up messes you make with a q-tip (cotton bud). Big brushes tend to be a little clumsy, even though they give you the most coverage. So when and if you're using a big mascara wand/brush, keep a q-tip handy for quick fixes.
Don't pump the wand in and out of the bottle. This pushes air into the tube which will make the mascara dry out faster and cause clumping and flaking. Instead, gently twist the wand back and forth or in circular motions to pick up the desired amount of product.
Another tip is to use mascara after you apply your eye shadow. This is so that whatever eyeshadow falls onto your eyelashes will be covered by the mascara.
If you don't trust your self with the mess, use a business card, or any other square card, to apply the mascara. See a supporting image below:
Is Mascara Primer Necessary?
There are the ladies who like to go the extra mile and invest in a mascara primer. Although this is not for everyone, and most mascaras come with a primer in-built, here are some of the reasons why you may want to invest in a primer.
They are specially formulated to ensure your mascara sticks well to your eyelashes for a long period of time. This is great if you are going for events etc where you may sweat or cry.
They help prevent flaking and smudging during the course of the day.
They help give you fuller looking lashes because the primer provide a great foundation to start with. Some primers and even mascaras have small fibers, which cling to the eyelashes, so when you apply them your eyelashes will look fuller.
Some primers contain moisturizing and conditioning ingredients which promote the health of your lashes.
How do I take it all off?
After all is said and done, it can be a little difficult to get your mascara off after at night. This is especially hectic if it is water proof.
So, what I recommend is putting a drop of coconut oil/olive oil on a cotton pad and using that to wipe your mascara off. If you do not have coconut/olive oil nearby, make sure you wipe all the mascara off with a face wipe or a makeup remover.
Please note that using water alone is not strong enough to get rid of mascara. Using it would only get a small part of it out, and the rest of your face will get stained with mascara residue.
***
I hope I've been able to help. Tell me, if you are already a mascara lover, what are some of your faves?
Photo Credit: StyleFiles.Reebonz | FirstSlice.com | TheBeautySnoop.com