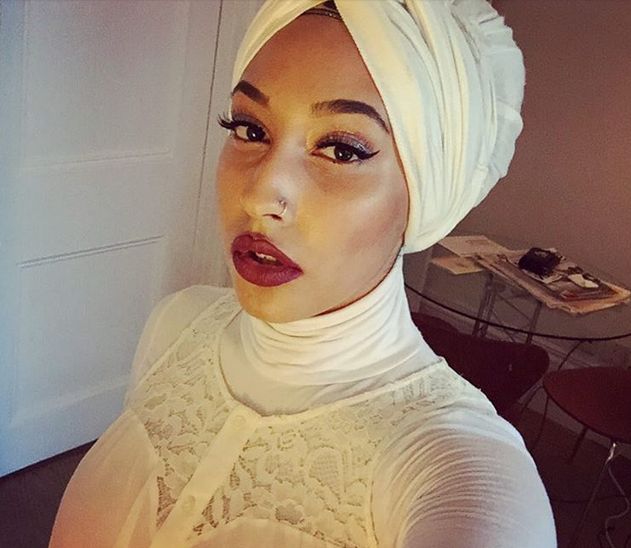 Clothing brand, H&M just took a big step in the right direction. The brand has been getting a lot of love on social media for featuring its first ever Muslim model – 23-year-old Pakistani/Morrocan beauty salon owner, Mariah Idrissi.
The young fashion & style lover was spotted by a model scout and approached to be part of the H&M campaign. At first she was skeptical, but decided to be part of the campaign for a good cause after getting permission from her parents. She recalls asking the scout if they knew she wore a hijab, because she wasn't expecting the call.
Speaking to Fusion.net, Mariah explained – "It always feels like women who wear hijab are ignored when it comes to fashion… so it's amazing that a brand that is big has recognized the way we wear hijab."
On why she thinks she was selected she said – "I honestly have no idea why." "It might be because hijab fashion has boomed in the last few years and to finally see a hijabi [a woman who wears a hijab] in mainstream fashion is a big achievement."
In the campaign for the brand's denim collection launch, we see Mariah in a checkered hijab, paired with a chic coat and wide-legged pants.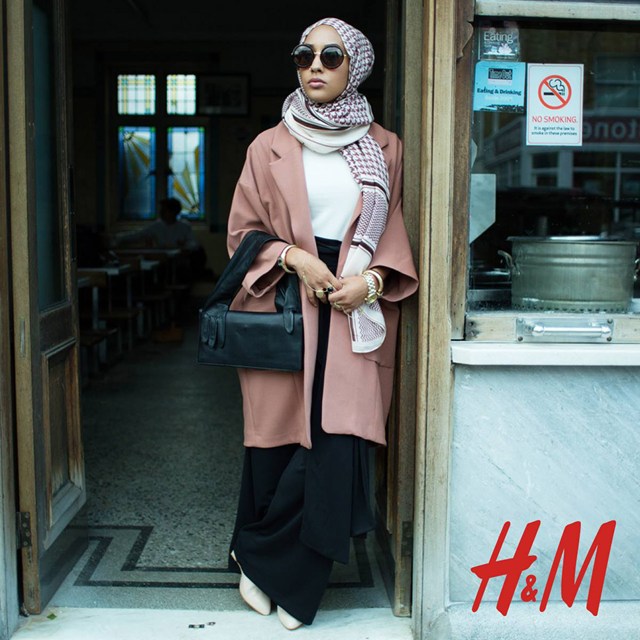 She went on to talk about the shoot saying – "[H&M] asked how much in terms of neck I could show, but to be honest they were very respectful." She also added that the men were asked not to touch her and she was given her own dressing room.
The campaign is a PSA, telling people to Close the Loop by recycling their clothes. Watch below:

H&M joins a brief list of brands like DKNY and Mango who have launched Ramadan collections, to include the Muslim demographic in their campaigns. Hopefully we see more diversification in the fashion industry.
To read more about Mariah, visit Fusion.net | Follow her on Instagram: @mariahidrissi