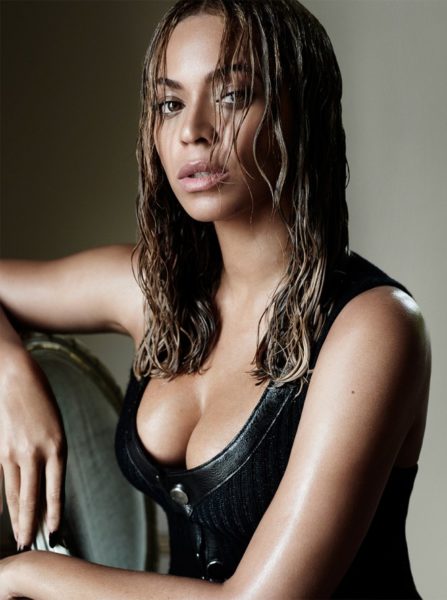 Today, Vogue magazine launched its first-ever podcast hosted by contributing editor André Leon Talley with special guest Anna Wintour.
In their first ever Vogue podcast, Anna Wintour is talking about their September 2015 issue which had Beyoncé on the cover.
She reflects on her very first September cover (which had Naomi Campbell) and how it had caused a reaction back then. She also explains why she decided to have Queen Bey on the cover.
See some of her comments below.
On putting Beyoncé on the cover of Vogue September 2015 issue: I think Beyoncé is every woman. She's superwoman, she's an extraordinary business woman, she's a force of fashion. She totally understands the way to communicate to millions and millions of fans.
On having a black woman on the cover of magazines: For my very first September issue, I put Naomi Campbell on the cover. I don't know if you remember, she was wearing this orange sequin Anne Klein suit that would probably look incredibly '80s today. But we have this meeting every month where we present the issue to the corporate floor, and I remember all the men in suits being absolutely stunned by the fact that I would put a black woman on the September cover ofVogue. Looking at this issue made me very proud of how far we've come and how much the world has changed. That question would just simply not arise today.
Head over to the iTunes store to download the free podcast now.