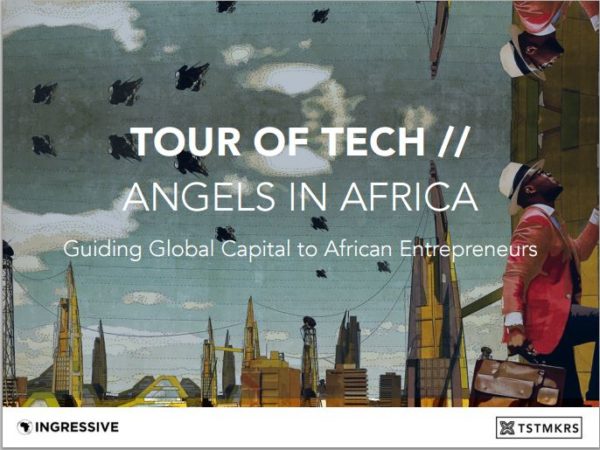 Ingressive is marrying access to capital and advisory by guiding top US-tech investors and entrepreneurs to the new generation of African innovators.
From September 22nd to 27th, a select group of US-influencers travel to Lagos to spend a week with ministry, prominent African influencers, and hundreds of founders.
Tour of Tech event attendees include Jason Seats, Managing Director of Techstars, Andrea Barrica, Venture Partner 500 Startups, Jorn Lyseggen, Founder of MEST and Meltwater, Suzanne Andrews, Founder of women angel's network, WingPact among many others.
Ingressive's Founder, Maya Horgan-Famodu, seeks to connect Sub-Saharan startups with the money and mentorship they need to grow.
"The world has turned to Africa, and we're guiding investors and influencers ready to mentor, ready to commit capital. Nigeria and Kenya have two of the fastest growing tech hubs in the world, the fastest growing consumer classes, incredible opportunity—but imagine if we had the resources of Silicon Valley. The access to working capital, the support network, the developed tech ecosystem. The purpose of Tour of Tech is to bring experts in building startups to meet, mentor, and invest in those ready to scale".
The trip provides an experience—a deep dive into life as an African entrepreneur—achieved through a partnership with Tastemakers Africa, the travel startup infusing bespoke, insider experiences into the events.
The agenda begins from the bottom of the pyramid, where travelers tour Generation Enterprise, a company connecting Ivy MBAs with youth in the slums to build scalable startups. After that, they'll meet women in business and attend an investor summit produced by Lagos Angel Network and VC4Africa.
Their signature events include a women's luncheon with Adeola Azeez, Deputy Head of Deutsche Bank, Ibukun Awosika, First woman Chairman, First Bank, Candace Johnson, President of European Business Angel Network, Temi Olatunde of the Abraaj Group, among other women leaders.
It is the only event where our investors will have an opportunity to understand the culture, and the needs to preserve, progress, and innovate what is fundamentally Nigerian. Attendees include Hon. Omobola Johnson, Minister of ICT '11-'15, Bolanle Austen-Peters, Founder of Terra Kulture, Tunji Eleso, Co-Founder of Co-Creation Hub Nigeria, Folabi Esan, Co-Founder Adlevo Capital, Adeola Azeez, Deputy Head of Deutsche Bank, Tola Akerele, Co-Founder of Bogobiri Hotel, Diekoye Oyeyinka, author of Stillborn, and many others.
Please see Maya Horgan-Famodu on Huffington Post for a full itinerary of the event.
If you are an African influencer or Sub-Saharan technology startup, please contact [email protected] for additional details.