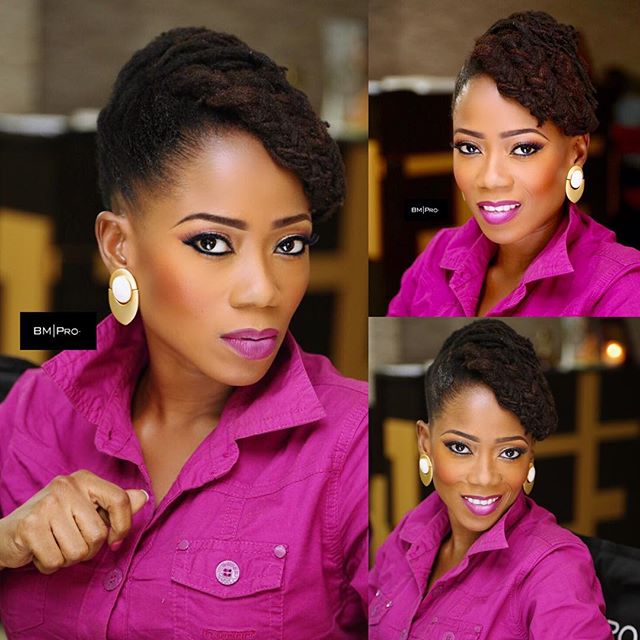 OAP Tosyn Bucknor is getting married to her French fiance Aurélien Boyer soon – click here for news of their engagement!
As the bride-to-be's sister is Funke Bucknor-Obruthe of leading Nigerian events company Zapphaire Events, you can trust only the best wedding team will bring the day to life.
Yesterday, Banke Meshida-Lawal of BM|Pro gushed about the blushing bride, who will wear her gorgeous natural hair for her special day.
#tosynbucknor . Our #bmprobride -to-be. #makeup trial with me. Not because she doesn't trust me, but because we wanted to #beformal. Lol. Tosin has the most #AmazingSkin . #taut #smooth #shiny #baby skin #spotless. I told her to bring a #wig for the trial she told me it was against her #JahRastafaraiEthics. I'm like #Joker! But I love her locs and think she will make a #finefro #bride sha. #pink! #bmproVelvetlipstickinGOTH #bmpropinkpeonymoisturisinglipstick #bmprono45powder @tosynbucknor @funkebucknor @zapphaire_events #loading #WeCantWait!!"