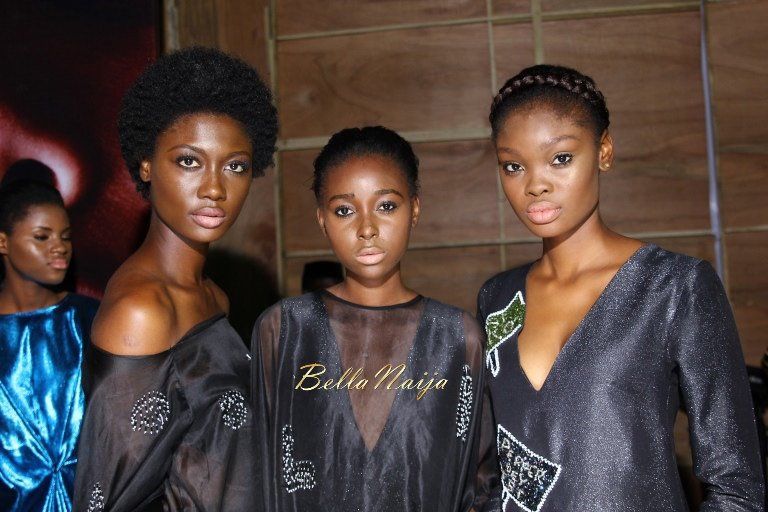 So Day 1 of the Heineken Lagos Fashion & Design Week 2015 came to a close yesterday with amazing pieces from Tiffany Amber, Kinabuti, Grey, Mo' Fari and more! Click here to see all the fab collections from yesterday.
And today we get to see some more.
Day 2 will kick off with fashionable pieces by Adebayo Oke-Lawal of Orange Culture and come to a close with The Okunoren Twins, while giving us doses of fashion in between with Maki Oh, Moofa, Ejiro Amos Tafiri, Gozel Green and more. It's going to be one heck of a day.
Check out the schedule below;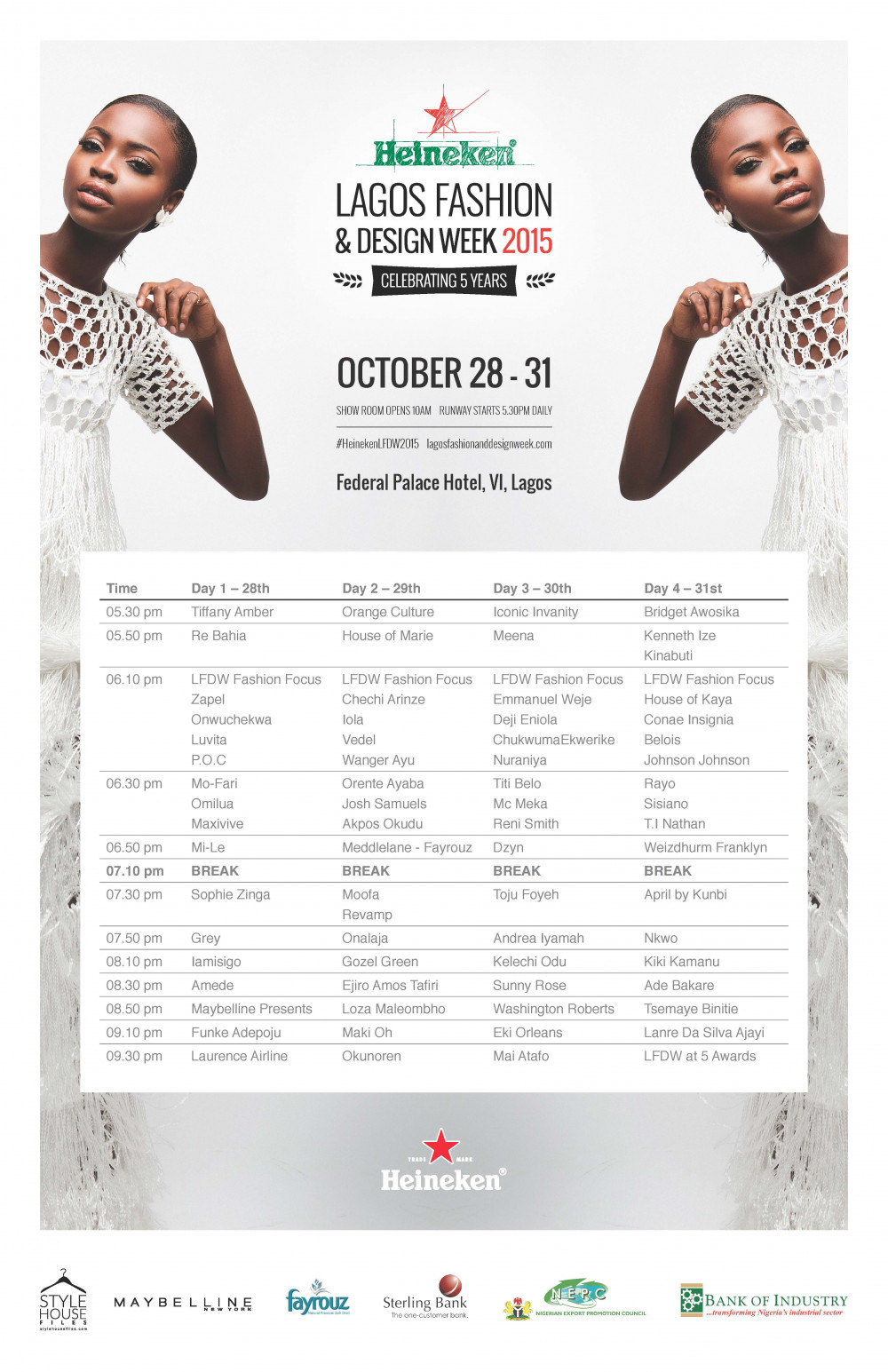 05:30PM – Orange Culture
05:50PM – House of Marie
06:10PM – LFDW Fashion Focus – Chechi Arinze | Lola | Vedel | Wanger Ayu
06:30PM – Orente Ayaba | Josh Samuels | Akpos Okudu
06:50PM – Meddlelane – Fayrouz
07:10PM – BREAK
07:30PM – Moofa | Revamp
07:50PM – Onalaja
08:10PM – Gozel Green
08:30PM – Ejiro Amos Tafiri
08:50PM – Loza Maleombho
09:10PM – Maki Oh
09:30PM – Okunoren
***
Be sure to follow us on social media – @BellaNaijaStyle & @BellaNaijaOnline for all on-the-scene scoop and photos! And keep it locked for street style, red carpet & more collection photos live from LFDW2015!
Photo Credit: Kola Oshalusi (Insigna Media)