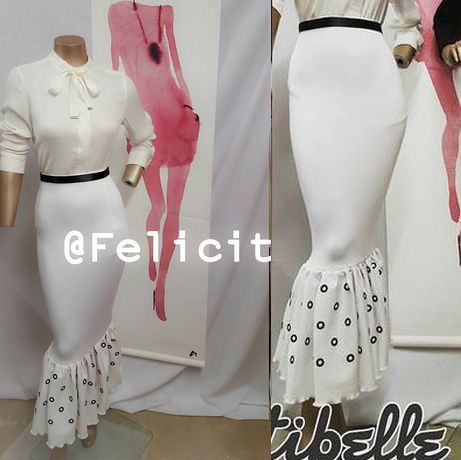 Phola of FelicitiBelle is back with a brand new tutorial on how to create this fab white bodycon midi frill skirt from start to finish. Last week, we showed you how to make a fab statement ankara skirt, check it out here, and now we have a new video from her "Behind The Seams" series.
The fab skirt can go from daytime at the office, to night time at a cocktail event with the simple switch of the top and shoes, and who doesn't love that?!
Phola shows the simple process of cutting the fabric, pinning the frills and putting it all together.
Check out more photos of the skirt, and another variation below:
What you need:
– The relevant fabrics
– A sewing machine
– Needles & thread
– A pair of scissors
– A mannequin
– A piece of coloured chalk
– Measuring tape
Watch!

Photo Credit: @FelicitiBelle (Instagram)