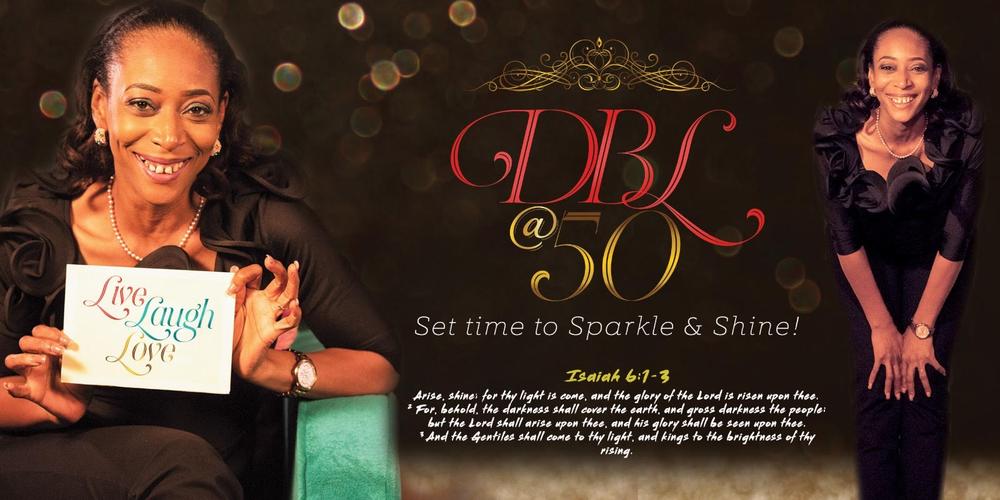 These days, people release photoshoots to celebrate their birthdays. However, seasoned MC and media entrepreneur Dayo Benjamins-Laniyi has taken things a tad deeper by sharing 50 life lessons!
Dayo is described as the "numero uno Enterprise Communicator in Nigeria with focus on three distinct aspects of her trade, Voice, Media and Enterprise." DBL as she is fondly called is an English [Honors] graduate of University of Ibadan, she is a public speaking consultant who has honed a celebrity reputation as one of Nigeria's most recognized and sought-after compère.
Happy Birthday DBL!
1. It starts with a smile
2. Expressed in Love
3. Nurtured in Hope
4. Defined in a Dance
5. Composed in Confidence
6. Audacious in articulation
7. Intentional in wit and words
8. Spontaneous and Bodacious
9. Learn to laugh and let laughter flow
10. Seek Adventure
11. Forgive without and forgive within
12. Have conversations with God
13. Value true friendships/End toxic relationships
14. Entertain angels
15. Know your value and establish your worth
16. Communicate your Inspiration
17. Love your neighbour.
18. Create, Innovate, and Relate
19. Entrepreneurship, Fellowship and Kingship.
20. Appreciate life (see the beauty in the small things).
21. Show gratitude, express thankfulness, and be grateful.
22. Learn new skills, kill old habits.
23. Find your talent and develop it and nurture it with love.
24. Seek wisdom and own it!
25. Give yourself a treat; then treat yourself as a Gift to your world.
26. Make peace with your past; embrace the present.
27. Travel to a place you've never been (even in your own home)
28. Mentor someone else
29. Read, read, and read
30. Stay healthy: eat well, rest well ; be deliberate about exercise
31. Ask for help
32. Ask for feedback on your performance
33. Treat time with respect (manage your time well)
34. Invest in your family
35. Respect yourself
36. Beautiful feet, Beautiful heart, Beautiful Spirit.
37. Adopt a cause
38. Be a child again
39. Discover the power of simplicity
40. You're Gold not Old!
41. Allow life to become that sizzle: enjoy the present – the present is God's presence with you at all times and in all forms
42. Hug a "dog"
43. Guard your heart
44. Build an altar of Worship; make it a lifestyle
45. Kill your Goliath.
46. Back to sender (Dealing with error; overcoming failure.)
47. You and your Womanity : Become the woman YOU want to be.
48. Be the best you; no more excuses!
49. Celebrate! Celebrate! Celebrate! You are your own No.1 Celebrity.
50. Only believe! You were born to fly!