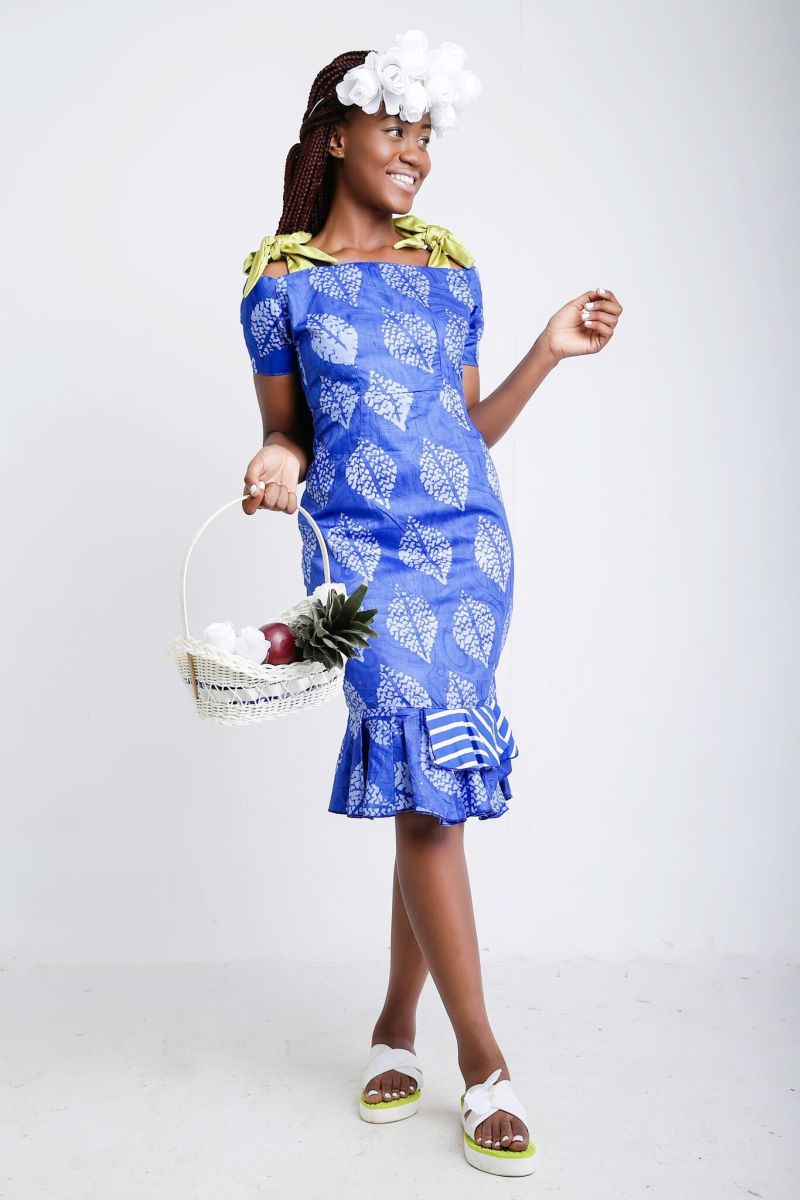 With this collection, designer Olajumoje Ademilua is taking you beyond reality and into a dream. The collection for Resort 2016, titled "Dream", was inspired by a woman (her) who slept in Lagos and woke up in the Mediterranean. And with the reality of never leaving her new location dawning on her, she decides she has to make a new life for herself and blend her African roots with that of the Mediterranean.
The collection features pieces made from a traditional tie-dye method – 'aidre', and simple silhouettes featuring tropical prints like leaves in blue and white. It also has other strong Mediterranean colours like white & zesty lemon.
Speaking on her new collection and why she created it Jumoke says: "Sometimes I find myself dreaming of another life. What it would be like living somewhere with an entirely different culture from what I've been used to. Personally, I've always admired the Japanese culture and Mediterranean lifestyle, or somewhere hot and exotic like Morocco. At other times I've fancied living somewhere close to the beach on some Caribbean island. But in all, I've always imagined different versions of me living in these rich and diverse cultural locations.
Lately, I've had the urge to explore the Mediterranean lifestyle, where I'm always imaging what it's like living somewhere in Santorini Greece, Venice, or some small village in the Mediterranean. Even though I haven't had the opportunity to go experience the Mediterranean lifestyles, I thought what better way to experience it than through a collection. I must confess, the entire process of making this resort collection really got me even more obsessed about moving away, and living an understated lifestyle somewhere in some small village in Italy."
View the collection below;
Photo Credit
Photography: David Milare (Instagram: @IAm_Milare)
Styling & Direction: Olajumoke Ademilua of O'Milua (Website: OmiluaDesigns.wix.com/Omilua | Instagram: @OmiluaOfficial)
Model: Idy Essien (Instagram: @_Haidee_)
To find out more on the collection, send an e-mail to [email protected] | Call: +2348104087574 | Follow them on Instagram: @OmiluaOfficial | Visit their website: OmiluaDesigns.wix.com/Omilua