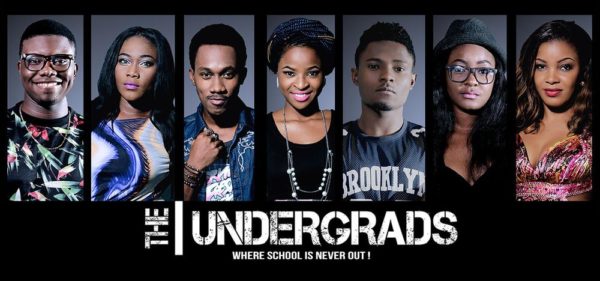 We love how the Nigerian entertainment industry is embracing seasonal films.
The latest TV series to hit your screens is 'The Undergrads' and we've got the scoop.
"The Undergrads" is a TV series centered on the lives of several students attending a University in Lagos. This hilarious drama explores some of the social, financial and physical challenges African students go through in school. The story is told through the eyes of stereotypical university types of all ages; from the Jambite to the "extra extra" year student to the nerds and the Club boys.
The series stars Helen Paul, Kunle Idowu, Baaj Adebule, Cynthia Aluede, Kevwe Atutu, Sylvia Anyanwu, Deborah Anugwa, Damilola Afolabi, Yewande Williams, Samuel Tons, Asa'ah Samuel and Maurice Sam.
"The Undergrads" was produced and directed by Sade Dada with associate producers Damilola Afolabi and Charles Umoinyang.
The series was written by Charles Umoinyang & Sade Dada.
Watch the trailer below.