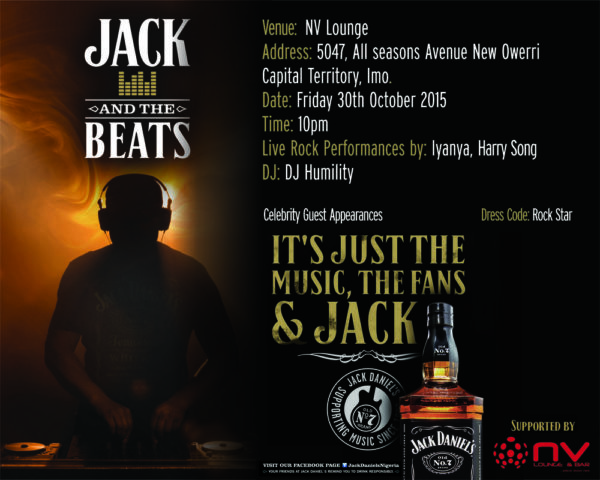 It's another month and Jack Daniel's Nigeria's monthly gig heads to the eastern city of Owerri, Imo State with two enthralling superstars set to headline this Friday.
Tagged #JackandtheBeats, this month's party is poised to give Owerri party lovers a time of their lives as Triple MG superstar Iyanya and 5 Star Music sensation Harrysongs are set to headline. On the 1's and 2's to keep the tempo pumping all night will be the dynamic DJ Humility.
This event promises to be quite interesting and full of thrills as always. It's all about the music, the fans and Jack.
Date: Friday, October 30th 2015
Time: 10 PM
Venue: NV Lounge, All Seasons Avenue, Owerri
You can check out facebook.com/JackDanielsNigeria and follow us on Twitter and Instagram @jackdaniels_ng for more information.
_________________________________________________________________________________________________
Sponsored Content