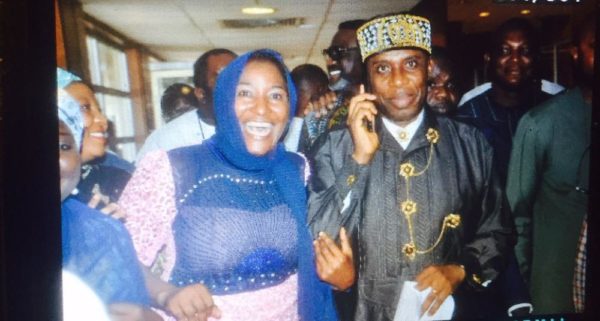 The D-day has arrived! Former Governor of Rivers State Rotimi Amaechi has arrived at the National Assembly in Abuja for his Ministerial Screening scheduled to take place today.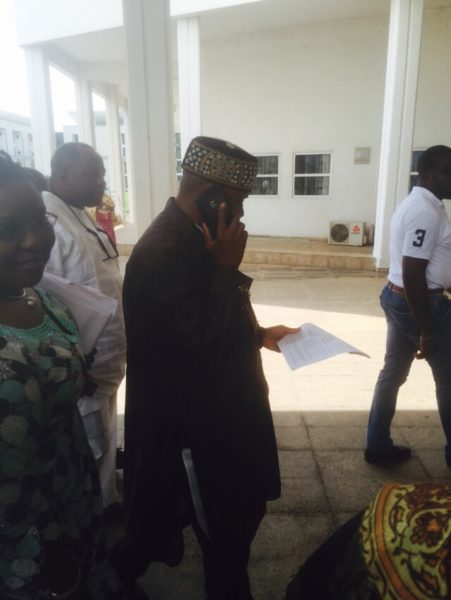 Amaechi is scheduled to be the first nominee to be screened. Heineken Lokpobiri, Cladius Omoyele Daramola, Adewole Isaac Folorunso, Baba Shehuri Mustapha and Ocholi Enojo James are all scheduled for today as well.
You can watch the Ministerial Screening right here on BellaNaija today.

Photos
#MinisterialNominees Pictures of Rt. Hon. Rotimi Amaechi at the @NGRSenate #MinisterialScreening today. pic.twitter.com/i9NjGKXjMQ

— Nigerian Senate (@NGRSenate) October 22, 2015
#MinisterialNominees Pictures of Cladius Omoleye Daramola. at the @NGRSenate #MinisterialScreening today. pic.twitter.com/Si9ufwIq6o

— Nigerian Senate (@NGRSenate) October 22, 2015
#MinisterialNominees Pictures of Hon. Baba Shehuri Mustapha at the @NGRSenate #MinisterialScreening today. pic.twitter.com/6kJwki9MdX

— Nigerian Senate (@NGRSenate) October 22, 2015
#MinisterialNominees Pictures of Ocholi James at the @NGRSenate #MinisterialScreening today. pic.twitter.com/1X8CPNKDNb

— Nigerian Senate (@NGRSenate) October 22, 2015