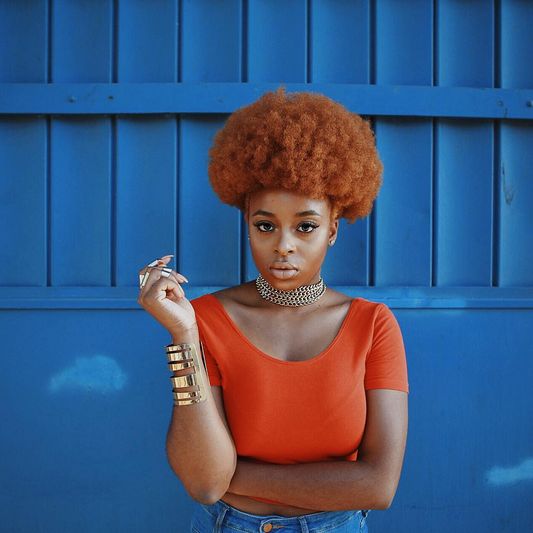 A few days ago, we let you in on a new natural hair series created by Nigerian natural hair & makeup vlogger, Ronke Raji. The series features 9 women with different natural hair textures, sharing how they care for, love, and have learned to accept their natural hair. If you missed the first episode, click here.
Today, we hear from naturalitsa, Rachel Lancaster.
She has been natural all her life and has mixed textures of curly and wavy hair. Rachel says her maintenance routine includes washing her hair everyday, wetting it daily to deal with dryness and detangling, sleeping with her hair in a satin scarf every night to help maintain moisture, and keeping styling minimal.
She's a self-professed lazy naturalista and suggests others with her hair texture should deep condition as often as they can. Rachel thinks the most common issue with natural hair is the fact that people are so used to seeing women with long straight hair. So when they see you in a big 'fro, they make you feel like an outsider. But if you're looking great, then you might as well not care.
Watch!

To find out more on Rachel, follow her on Instagram: @Rachelanlan | Follow Ronke on Instagram: @RonkeRaji