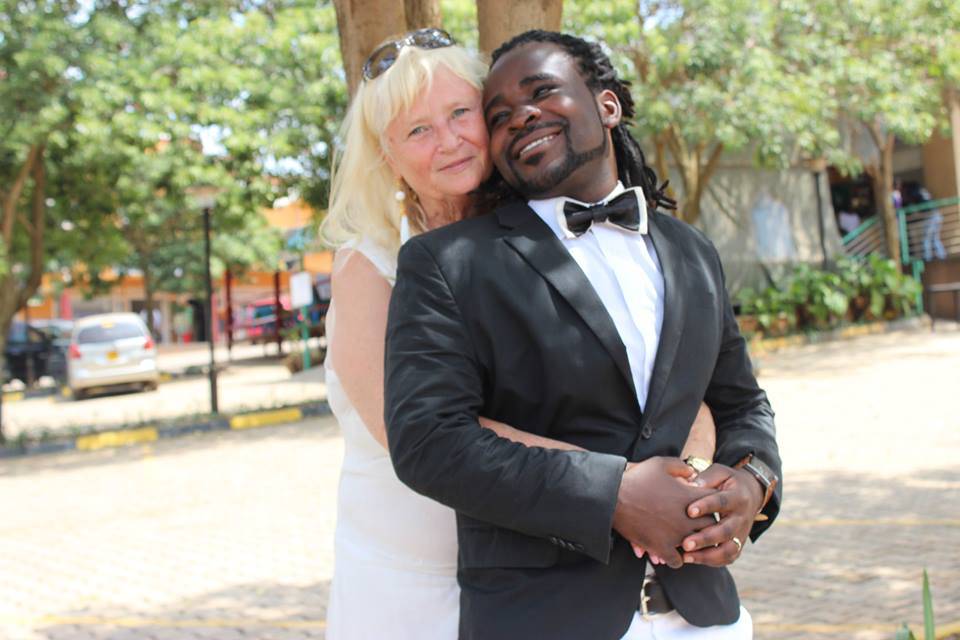 The last time BN posted about a married couple with a huge age difference was the Alaafin of Oyo, celebrating his 77th birthday with his youngest queen, with balloons spelling A-L-A-A-F-I-N and a birthday boy sash.
Yesterday in Uganda, 28 year-old musician Guvnor Ace's has shown age ain't nothing but a number as his love and marriage are waxing stronger than ever, months after his wedding photos to Swedish wife Mona-lisa Larsson in August 2015 went viral.
The couple met in December 2014, and it was the first time Lisa, a professor, had ever visited East Africa. Guvnor Ace proposed after four exciting months of intense courtship. Lisa says she is above 50 in this magazine interview, but doesn't specify her age. Various reports state she is well over 60.
Guvnor Ace, born Ronald Ssemawele, posted this photo of him and his wife on their honeymoon, kicking back with some beers, with the following message,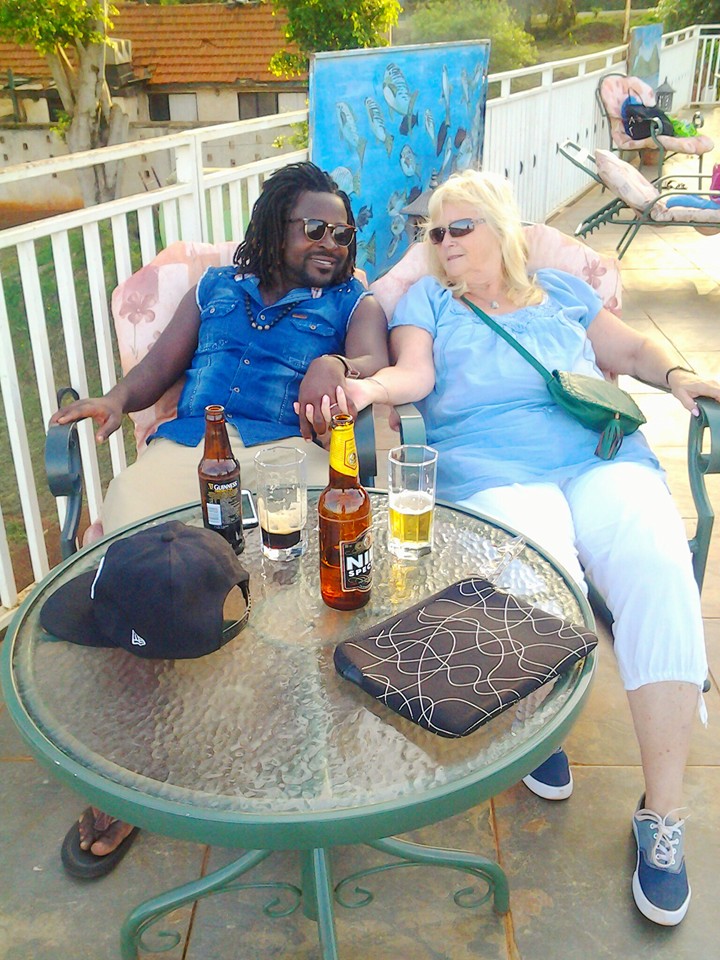 Any fool can criticize, condemn, and complain but it takes character and self control to be understanding and forgiving.
Byempandika Ku wall yange bwoba tobyagala just block me or unfriend me ,this page is only for my friends not haters,nonsense me nuh deal with serpents, rasclat ,blodclat
U CAN'T SCARE ME IAM AROCK
Here are more photos of the happily married couple, via his Facebook page:
Source: Guvnor Ace Facebook