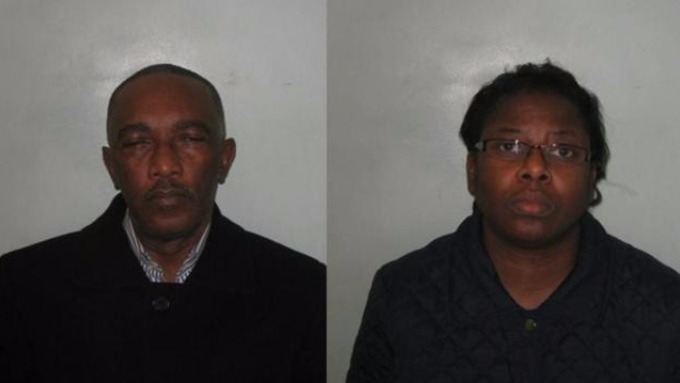 British citizens Dr. Emmanuel Edet, 61, and his wife, Antan Edet, 58, kept a Nigerian teenager as a slave for 24 years.
The Edets brought their victim in to the UK in 1989 as a 14 year old teenage boy from Nigeria. They falsified his name and brought him in as their son. They told him he would be their 'house boy' (domestic help) and they would pay for his education.
Instead, the couple made him do house and garden work for zero pay, sometimes up to 17 hours a day, for 24 years. They threatened him with deportation if he ever faltered from his duties.
Emmanuel is a phlebotomist, while the wife is a senior nursing sister. They might have been entrusted with people's lives and care at work, but their home was one of horror as they watched their victim through CCTV and made him sleep on a dirty foam mattress in their hallway. They also seized his passport, so he had no way of leaving the country.
The man, in his late 30s, only became aware that what was happening was wrong after he watched a documentary on modern slavery. He secretly emailed charity 'Hope for Justice' that intervened. The victim was released last year and is living a completely different life in the UK – he has a job, a home and is also a student.
As of this week, the Edets have now been convicted of child cruelty, slavery and assisting in illegal immigration at Harrow Crown Court.
Detective Chief Inspector Phil Brewer, of the Metropolitan Police's trafficking and kidnap unit, had this to say about the abuse, and urged other victims of modern slavery to come forward:
Photo Credit: Metropolitan Police | Source: International Business Times & itv News