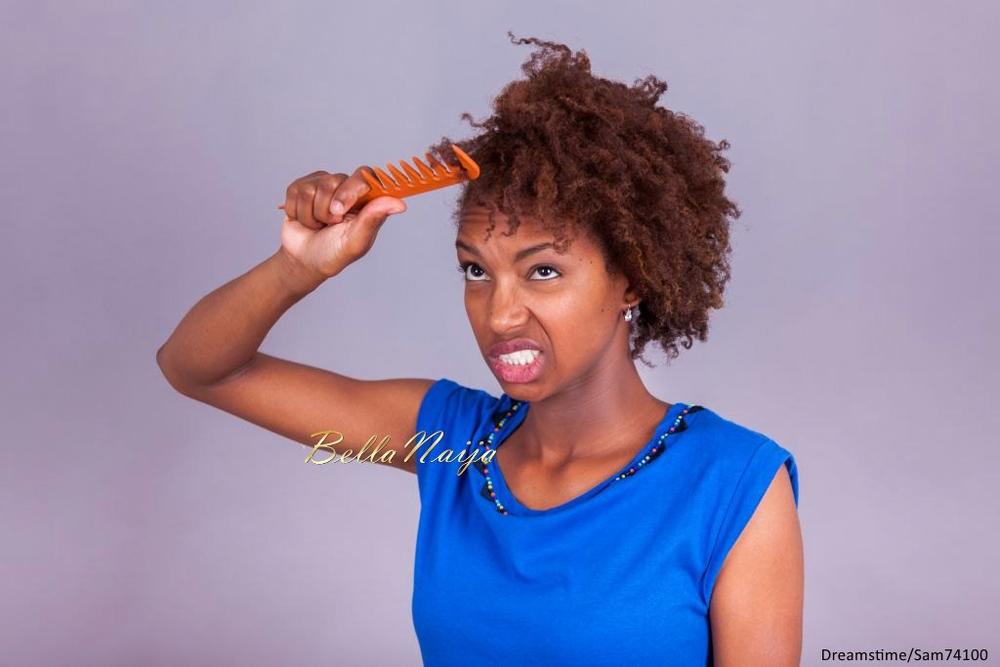 From those with natural hair to others who wear weaves, we all want flawless hair. Sure we can put on a weave and look fierce, but let's face it – sometimes we just want to look at our natural hair and scream 'whoa, my hair looks amazing'.
But in reality, your hair might be dry, frizzy and dull.
Most times, we strip the gloss off our hair with our constant use of hot irons, chemical filled shampoos and other products that we use on our hair. Also, the weather isn't doing us any favours, and her comes harmattan season. And the truth is, we have to take care of our natural hair because weaves won't always be there to help out.
So, that's why I have drafted these 5 amazing solutions to give glowing. full hair.
Enjoy!
***
1. Beer Wash


I know what you're thinking – "Beer on my hair? Eww", But the fact is, the malt contained in the beer is rich in proteins that help damaged hair and revive volume. Plus the sucrose and maltose sugars help create luscious shine. I bet you're rethinking this now, right?
All you have to do is;
– Pour half a bottle of beer into a jug or bowl and let it sit overnight.
– Shampoo your hair and skip the conditioner (the beer will act as a conditioner)
– Add a few drops of essential oil like almond, jojoba or any other essential oil you like to use on your hair.
– Massage the beer into your hair for 4 minutes and let it sit for about 2 minutes.
How Often
It's best to do the beer wash twice a month as it can be quite drying if used everyday.
Remember
Please do not drink the beer after you've used it, especially if you've added any essential oil to it.
2. Coconut Oil & Shea Butter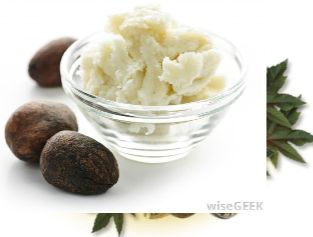 Coconut oil and shea butter (popularly called 'Ori') has so many benefits to your hair. Here are a few – it reduces frizz, is a great conditioner and softens hair.
All you have to do is:
– Add 3 tablespoons of shea butter to a bowl or jar. Soften it by placing the bowl in hot water. Once it softens, use a fork to whip it for about 30 seconds to make it creamier.
– Next, add 2 tablespoons of coconut oil and mix. Massage this into your scalp, leave in for some time and rinse out.
How Often
This treatment can be used as often as you would prefer.
Note: You can add essential oils if you want a delectable aroma.
3. Curry Leaf & Coconut Oil


Curry leaf is an effective herb for grey hair and it promotes hair growth. It's rich in antioxidants, amino acids, beta-carotene and proteins. Its benefits range from preventing hair thinning, removal of dead scalp flakes & strengthening hair shafts. And coconut oil benefits for hair need no introduction.
All you need to do is;
– Boil half a cup of oil and 8-9 fresh curry leaves together.
– You will find black residue forming. Apply this residue to your hair.
– Wash with water after 25 minutes.
How Often
It can be used twice a week.
Note: Don't let the mixture burn; it just needs low boiling heat.
4. Vitamin E, Jojoba Oil, Peppermint Oil & Rosemary Oil


This mixture will leave your hair moisturised, glossy, and luscious. This is a must do therapy for those that need that extra shine in your hair.
All you need to do is;
– Mix 3 capsules of Vitamin E, 2 tablespoons of Jojoba Oil & Rosemary Oil respectively
– Leave on hair for a while to absorb. Then comb and style it.
How Often
It can be used as much as you like.
If you're thinking "what kind of onions?" the one in your kitchen would be the answer. This sounds odd but it's quite useful if your hair is thinning or if you're losing your hair. Honey is good for your hair also.
All you need to do is;
– Blend 2 onions.
– Mix the onion juice with 3 tablespoons of honey.
– Apply it on the part of your hair that's thinning or all over.
– Leave it on overnight without covering. I would suggest you change your pillow for this.
– Shampoo your hair in the morning.
How Often
You can use this treatment thrice a week.
Note: If the smell is too strong for you, you can add your favourite essential oil.
***
That's it for now. Have you tried any of these before? If not, which will you try?
Photo Credit: Dreamstime/Sam74100 | Leomaelsheabutter |