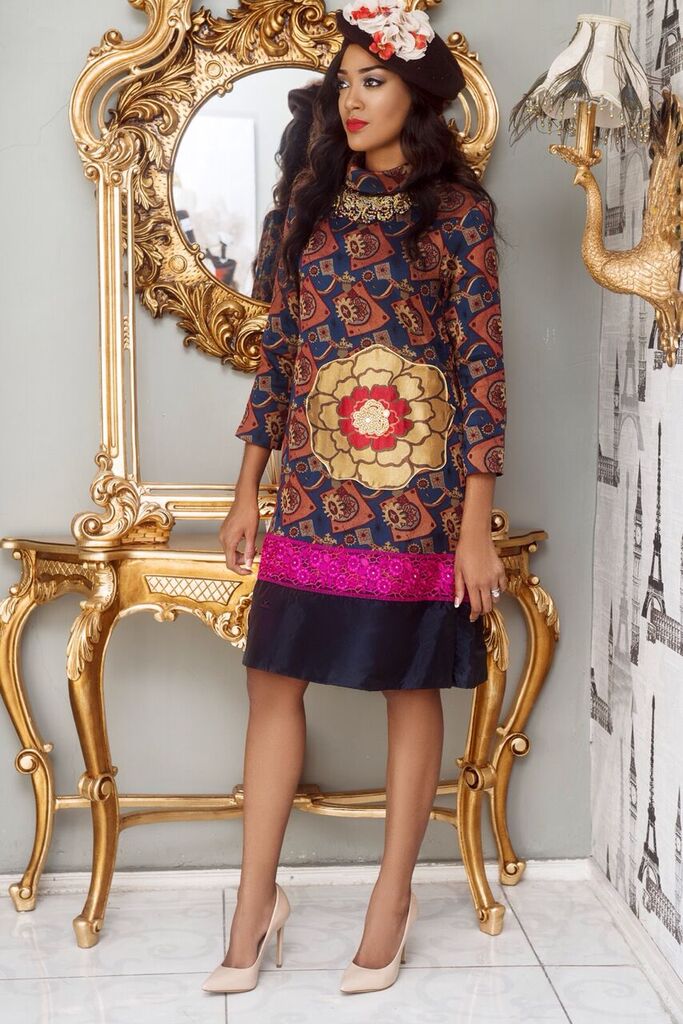 Good morning fashion lovers! It's a brand new day and we have a brand new collection for your viewing pleasure, courtesy of Revamp by Peaceful Owoghiri!
Presenting her "The Tempest" collection, originally showcased at the recently held Heineken Lagos Fashion & Design Week 2015. (Click here if you missed it).
According to the brand, "The tempest collection is inspired by the costume, soul and essence of 'Miranda' – the daughter of 'Prospero' in the Shakespearean epic – "The Tempest". The story is explicitly concerned with its own nature, drawing inspiration from art, beauty, dreams and romance. The setting is fantastic and exotic. The lady encompasses all elements of perfectionism and goodness. Beautiful, elegant and intelligent. She is the dream of fine gentlemen…leaving much emotional turbulence in her wake."
They interpreted this story with soft lace trims, bows, mixing and matching textured fabrics, bejeweled necklaces, decadent embellishments on silk jacquard, all with the classic tailoring signature to the Revamp brand.
For more information on Revamp by Peaceful Owoghiri, visit their website: RevampbyPeacefulO.com | Follow them on Instagram: @Revamp_Official | Find them on Facebook: www.facebook.com/RevampbyPeacefulO