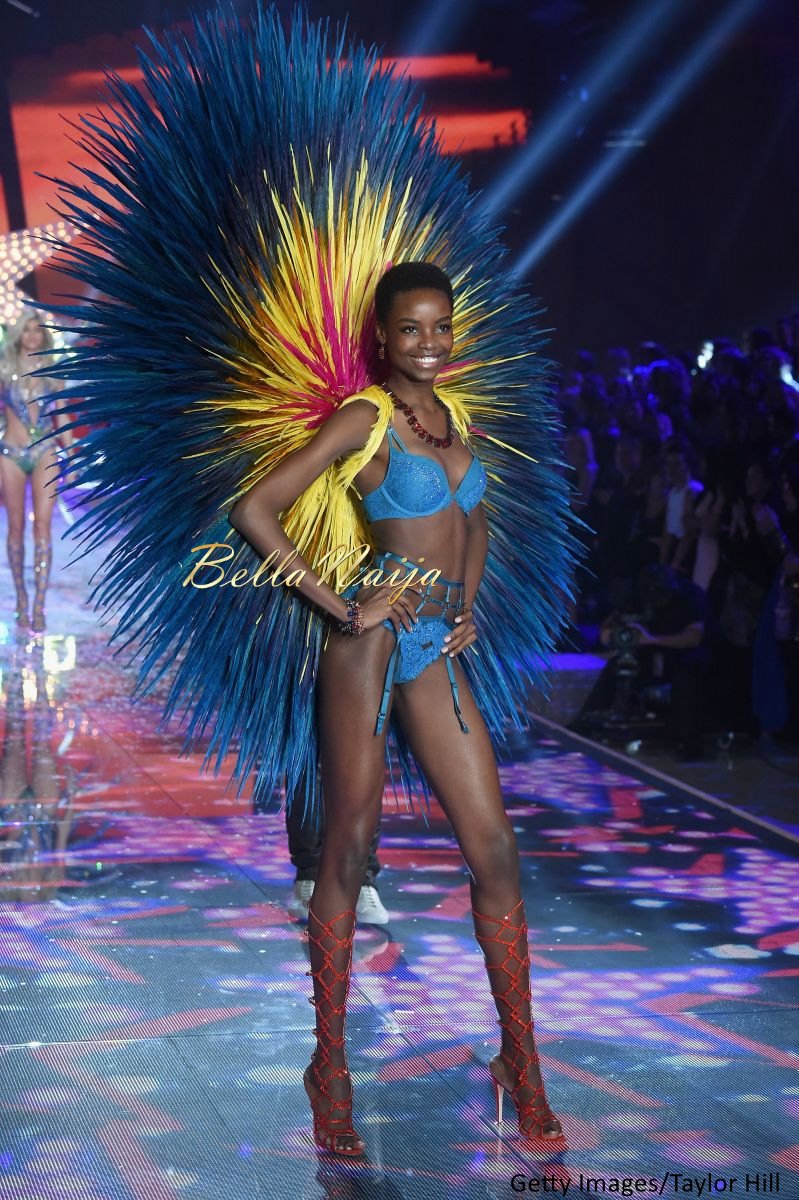 A few days ago, one of the most anticipated shows of the year – The 2015 Victoria's Secret Fashion Show.
The event, heralded for its extravagant lingerie and using some of the world's best modelling talent as its 'Victoria's Secret Angels', was nothing short of spectacular with musical performances from The Weekend, Ellie Gouding & Selena Gomez.
As the larger-than-life pieces and a $2 Million bra rolled down the runway, an aspect of the show we noticed is the growing number of models of African descent who graced the runway. From the Angolan beauty Maria Borges to South Africa's Candice Swanepoel, the VS runway was mix of international talent that proves that African talent is on the up and up.
Today, we celebrate those models with a special post showcasing 6 African models that walked the VS runway & the amazing pieces the wore.
Enjoy!
Maria Borges
Born Angolan, Maria was raised by her siblings during the Angolan Civil War. With budding talent hidden in her genes, she was later discovered after she placed 2nd at the Angolan version of the Elite Model Look. 2 Years later, she signed with Supreme Agency and a month later walked 17 shows at her first Fashion Week.
Maria has a few titles to her name, including being named the Forbes Africa Magazine's Top Model of 2013. She has been walking for Victoria's Secret since 2013, but made history at the 2015 show by becoming the first model ever to walk a Victoria's Secret fashion show with natural Afro hair. How amazing is that?
Her Red Carpet Outfit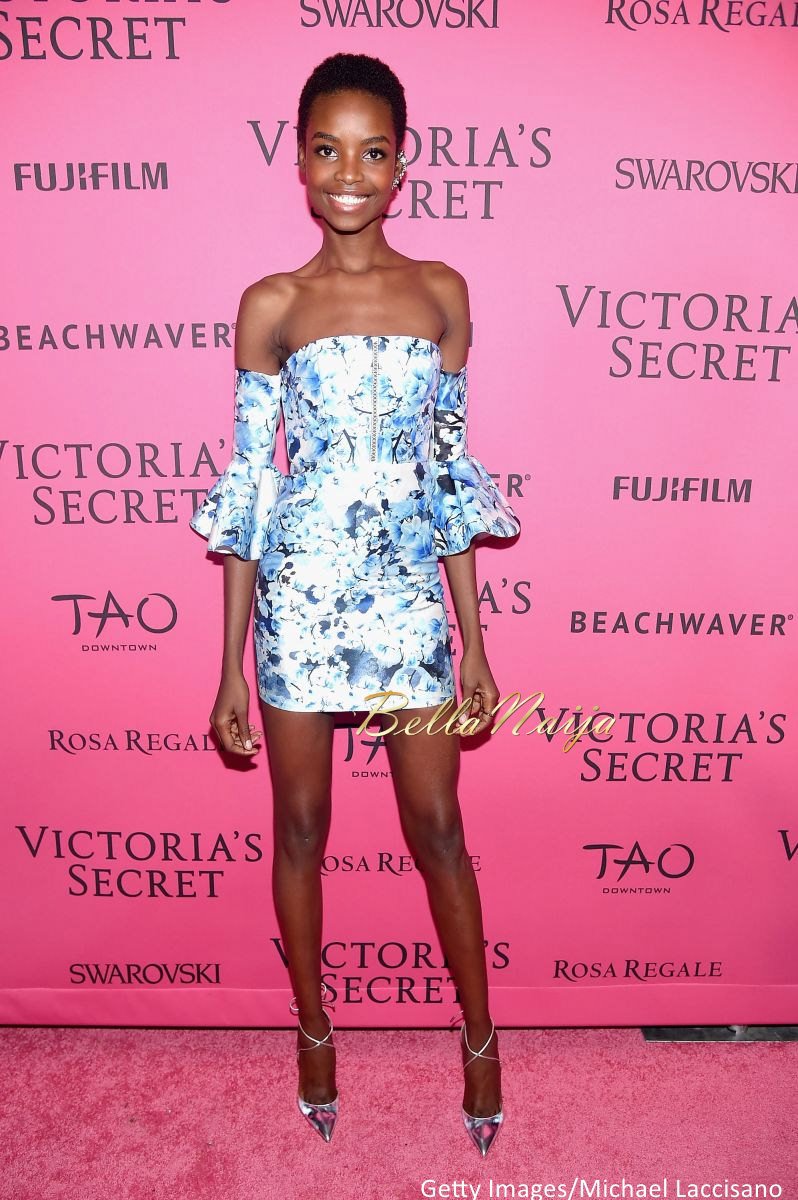 The Show
Maria was a fringed dame when she stepped out in her first outfit. We love how fun and flirty the outfit played out and Maria looked pretty as usual.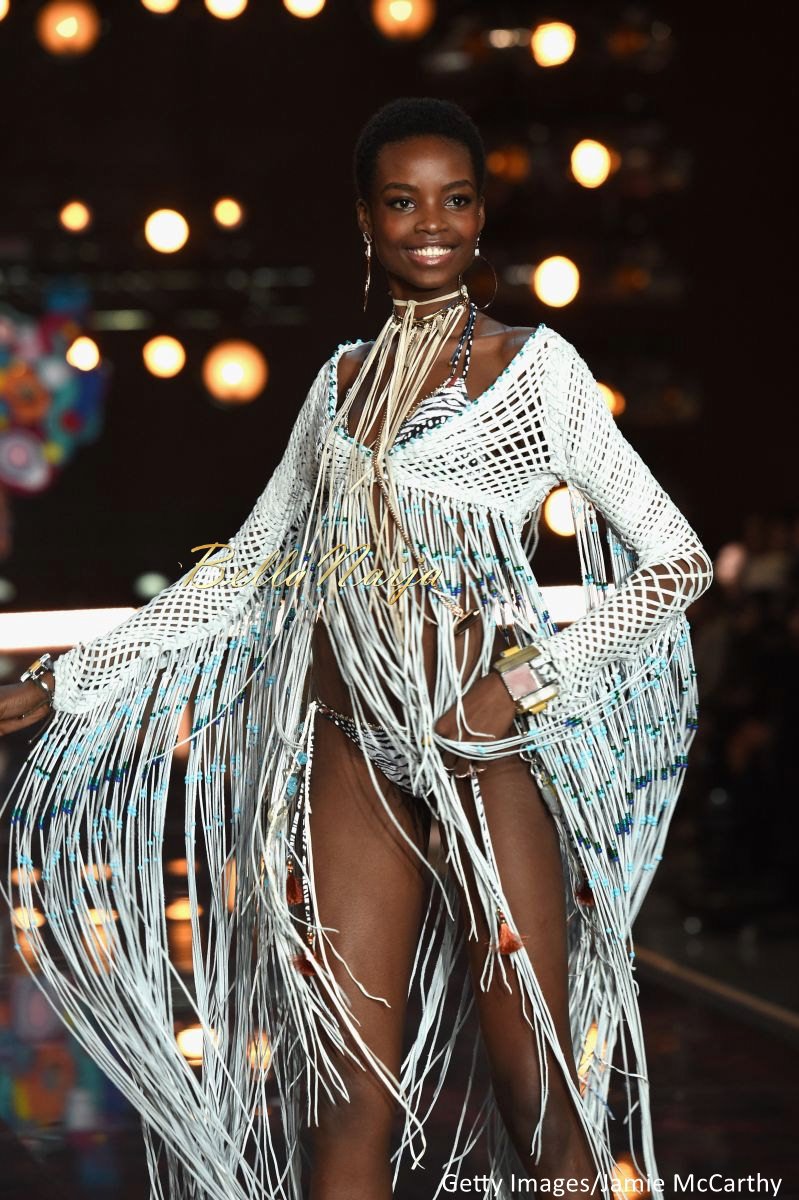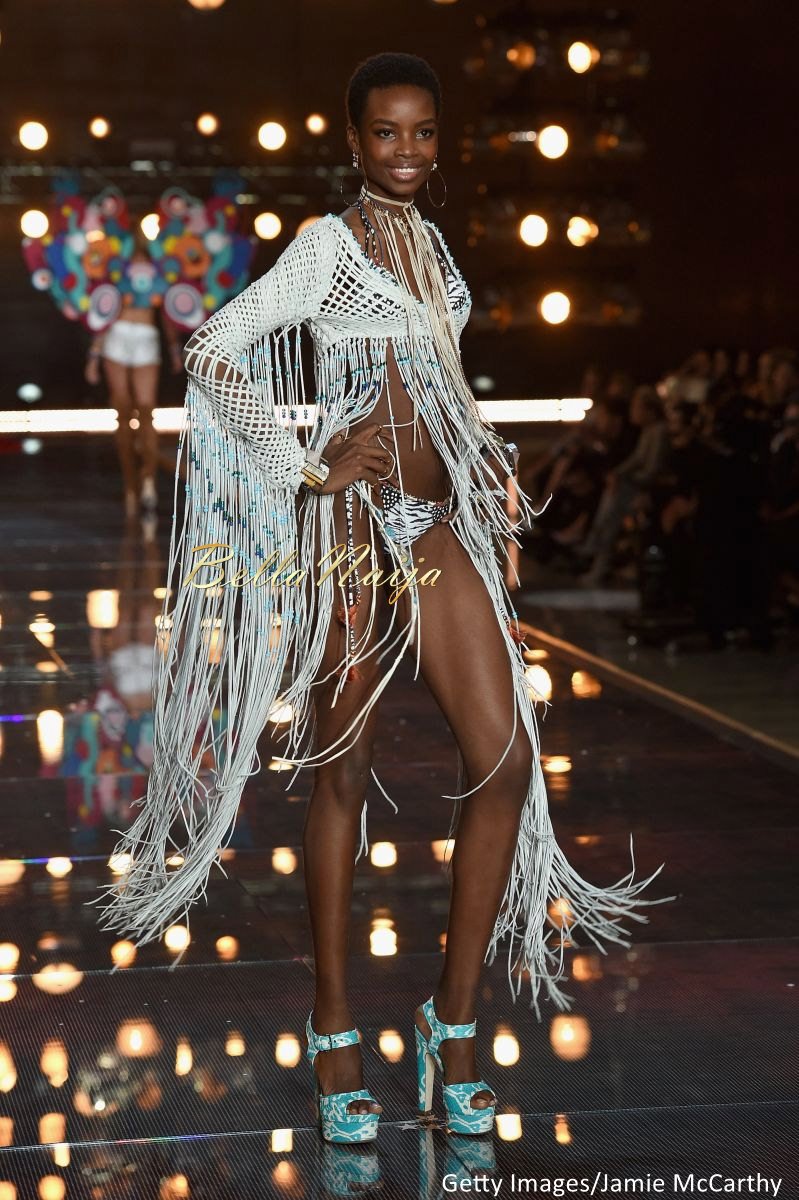 Maria's 2nd outfit was definitely one of our faves! It featured blue lace lingerie with a larger-than-life attaché.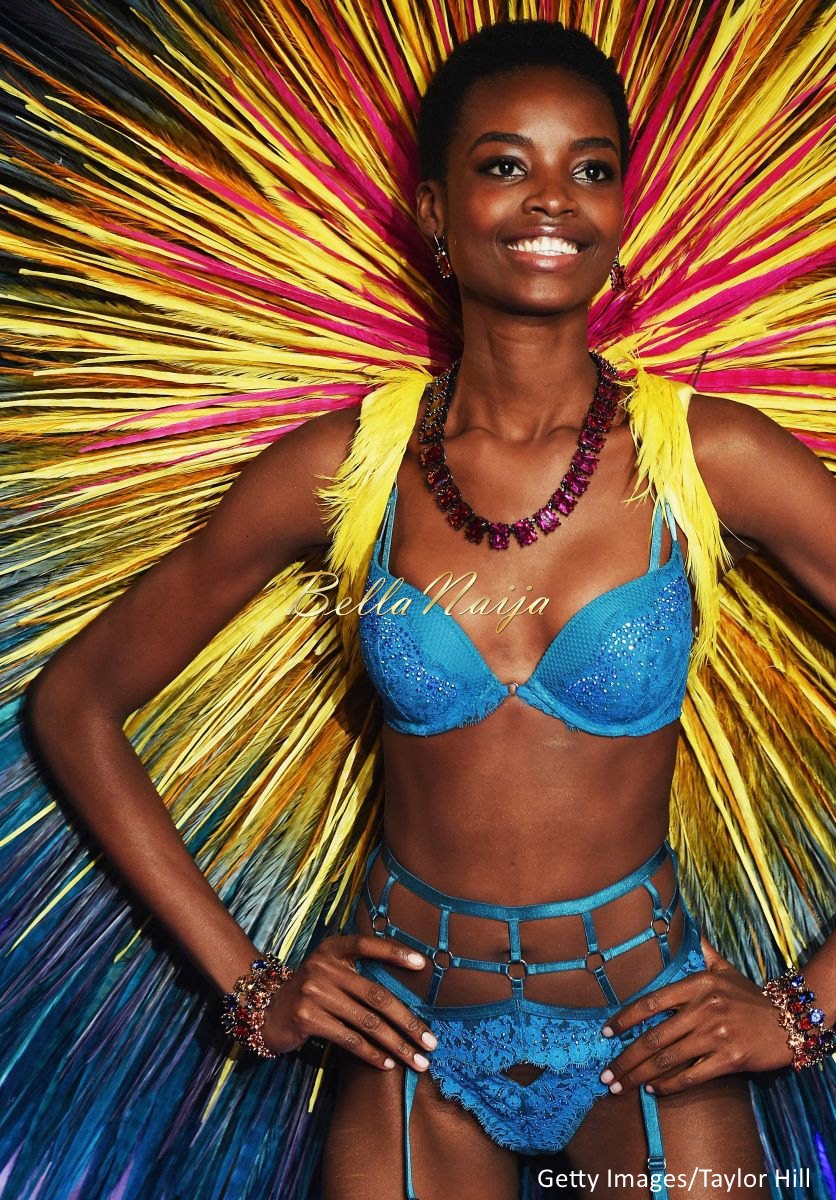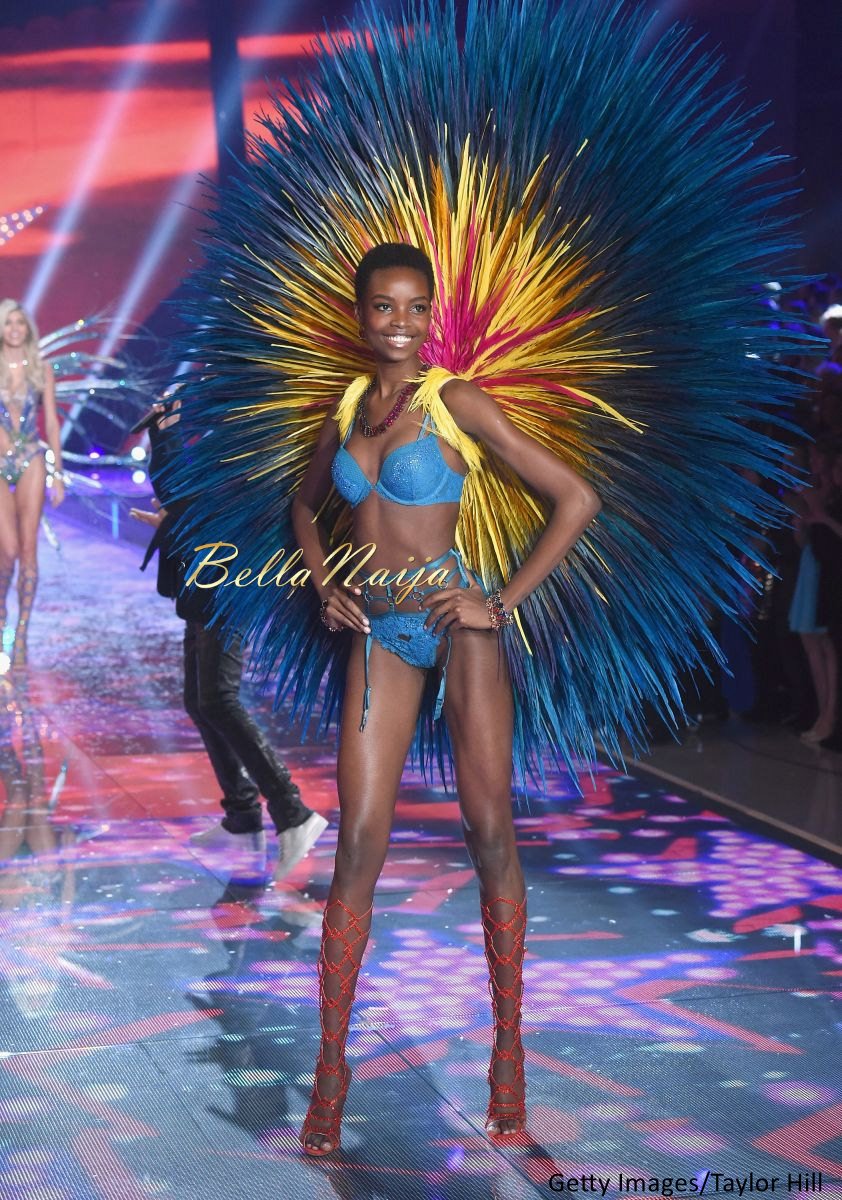 Candice Swanepoel
Candice has got to be one of the most popular African models of our time.
Born and raised in Mooi River, South Africa, to an African family of Dutch descent, Candice was scouted to become a model at the age of 17 in a Durban flea market.
She speaks 3 languages – Afrikaans, English and Portuguese, and is engaged to Brazilian male model, Herman Nicoli (Whom she's been dating since she was 17). When she's not rocking the runway, you'll find her hanging with fellow model pals – Behati Prinsloo and Rosie Hutington-Whiteley.
Her Red Carpet Outfit
The Show
We love how glam Candice looks in this paisley print outfit. And those woven angel wings are EVERYTHING!
This 2nd look is a killer! She looks so ethereal in this bedazzled see-through suit.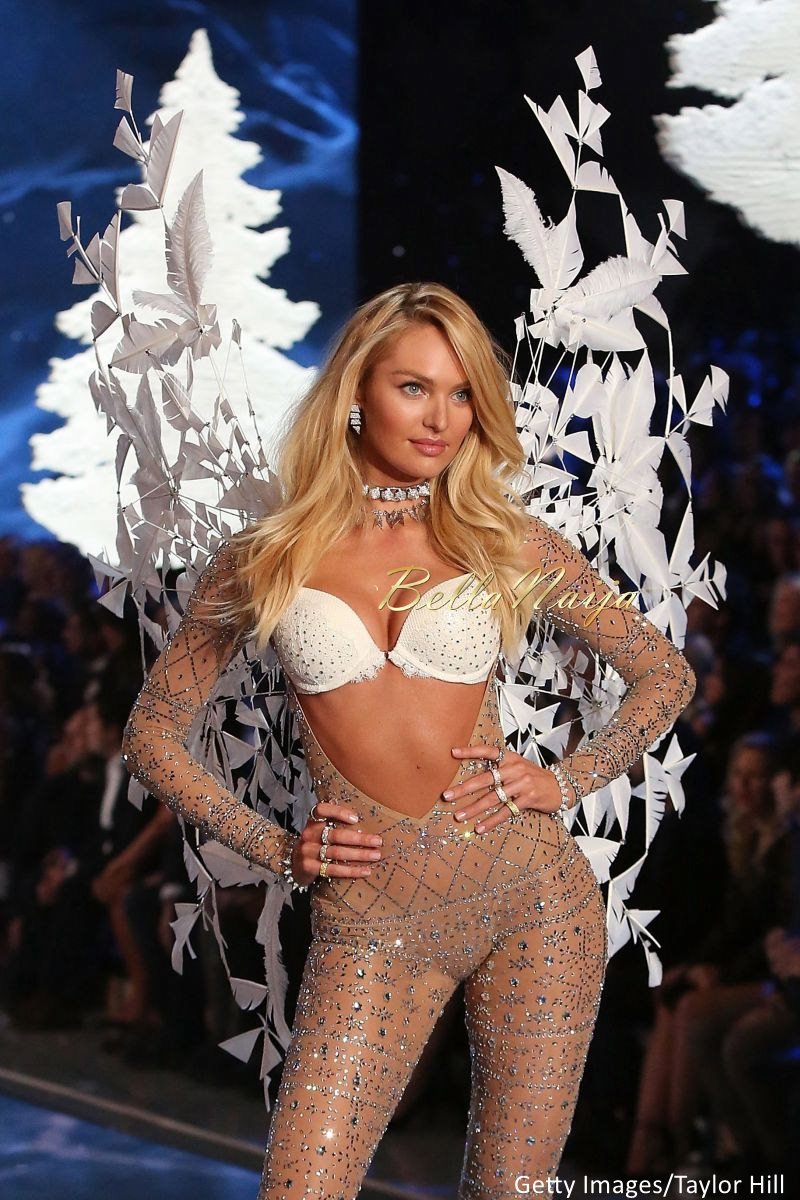 Behati Prinsloo
Namibian model Behati is a veteran in the Victoria's Secret army. She first became the face of VS' sub-brand, Pink, in 2008, and in 2009 became a verified Angel.
Behati was born and raised in Namibia, and grew up speaking Afrikaans and English. At the age of 16, while on vacation in South Africa, she got scouted by Storm Model Management founder, Sarah Doukas (who also discovered Kate Moss) and started a stellar career. With a long list of runway shows, editorials, endorsements, and covers under her belt, Behati is also married to Maroon 5 frontman, Adam Levine.
Her Red Carpet Outfit
The Show
Behati was spreading the love with her magnificent VS piece. We love the hippie vibe!
Her 2nd look was all about geometry! We loved the asymmetrical paneling on the lingerie, and the lace-up definitely adds some sex appeal.
Sharam Diniz
Angolan beauty Sharam is a newcomer to the Victoria's Secret show. She started her Angel duties in 2012, is currently based in New York City and signed to Next Model Management.
Her Red Carpet Outfit
The Show
Say hell to the frost queen! Sharam was a cold blooded hottie in her Winter-inspired outfit while walking to Ellie Goulding.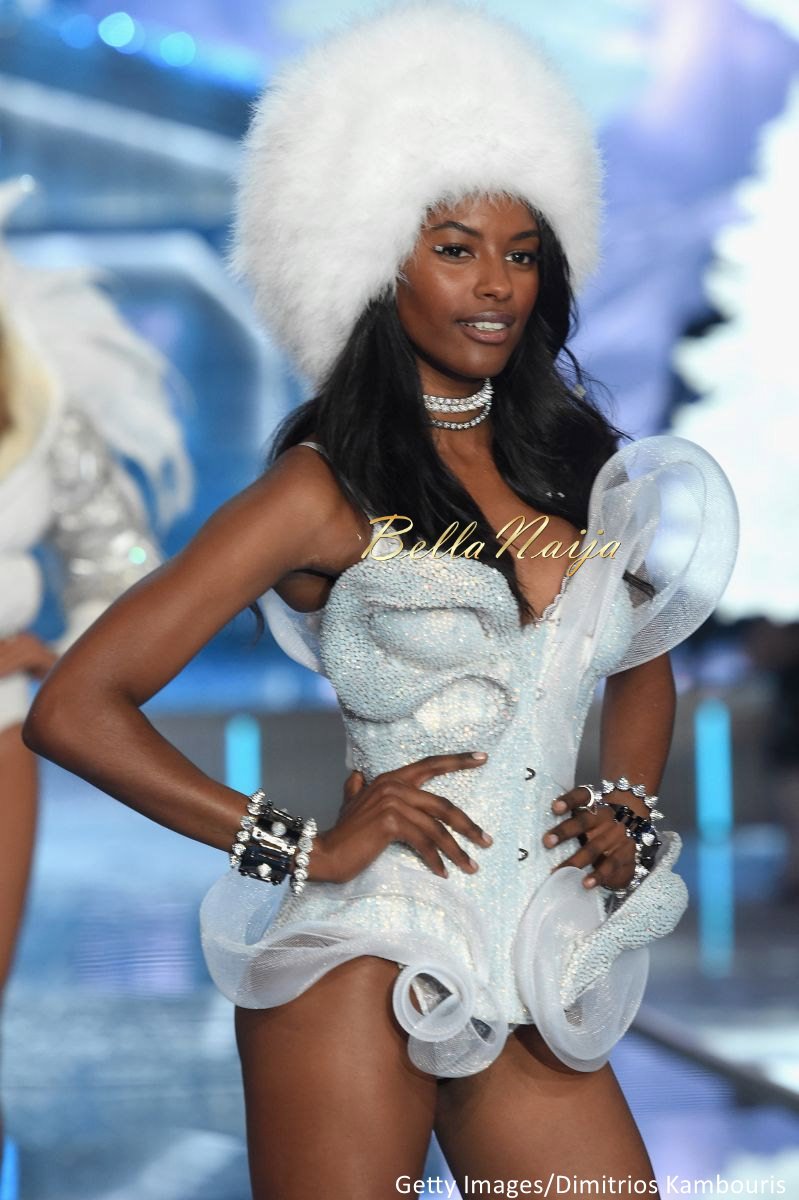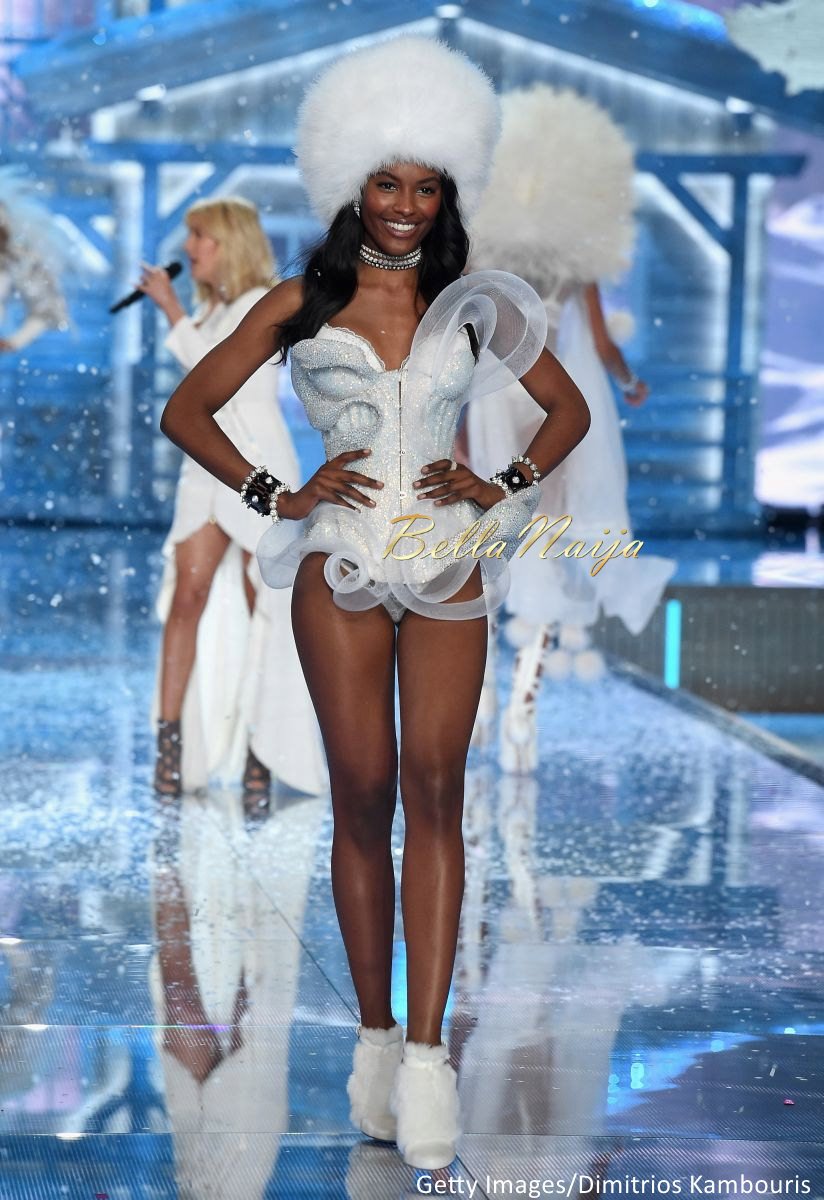 Cindy Bruna
This French model, born to an Italian father and Congolese mother, has been named one of the world's Top 50 Models according to Models.com.
In 2012, she was deemed one of the first models of colour to ever walk exclusively for Calvin Klein. She started walking for Victoria's Secret in 2013, and was the third model of colour to be the face of a Prada campaign following Naomi Campbell and Malaiaka Firth.
Her Red carpet Outfit
The Show
This first piece just speaks volumes! The colourful feathers bring out each bright and precious stone used on her sexy see-through leotard.
Lace, sheer fabrics and fringe frays made Cindy's piece something to behold.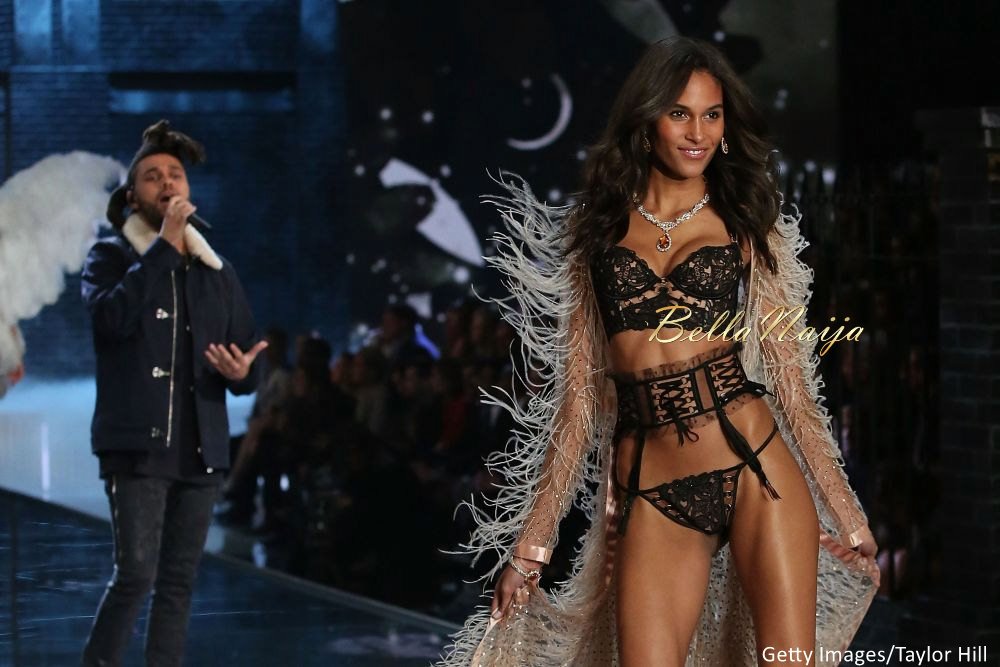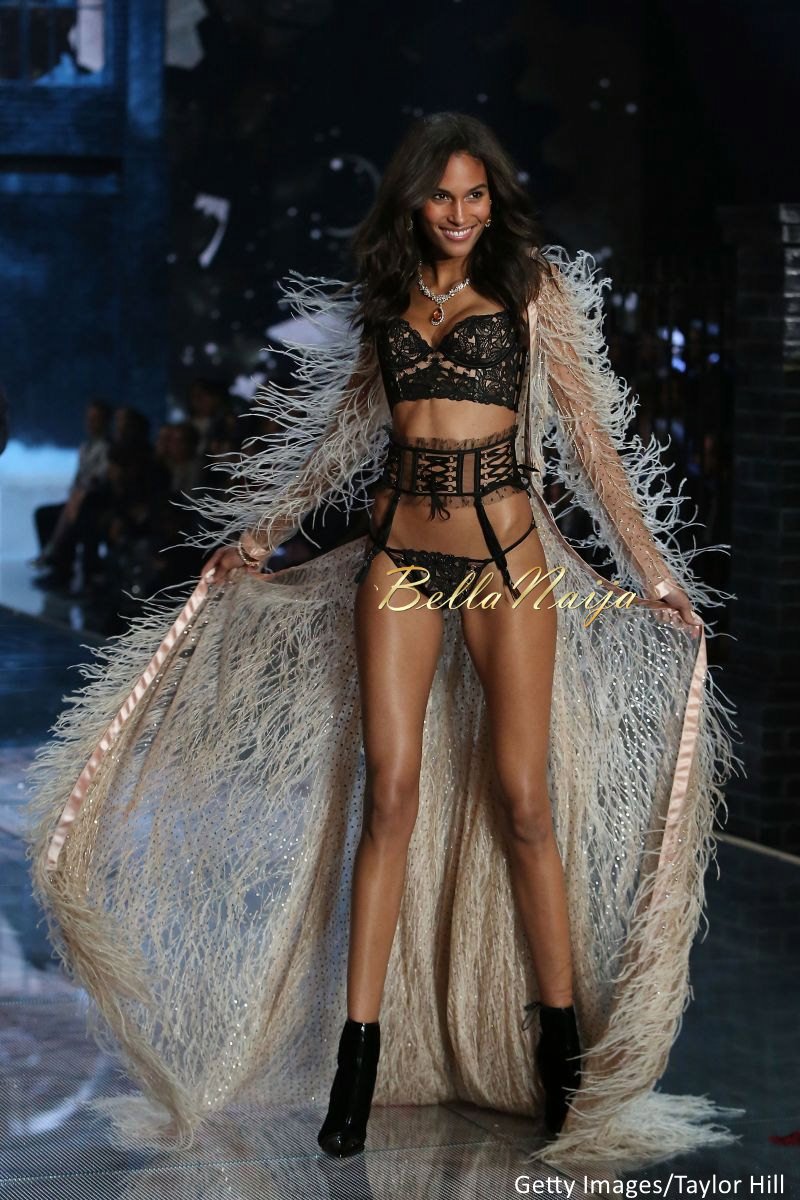 Leila Nda (Leila Ndabirabe)
This 23-year-old model has been making some serious waves since 2014. Born in Burundi and raised in Belgium, Leila speaks 6 different languages and is a Law student at the University of Libres.
Leila is currently signed to Women Management.
Her Red Carpet Outfit
The Show
Giddy up cowgirl! The West would be proud of Leila's Western-inspired outfit.
Photo Credit: Getty Images/Dimitrios Kambouris | Taylor Hill | Michael Laccisano | Grant Lamos