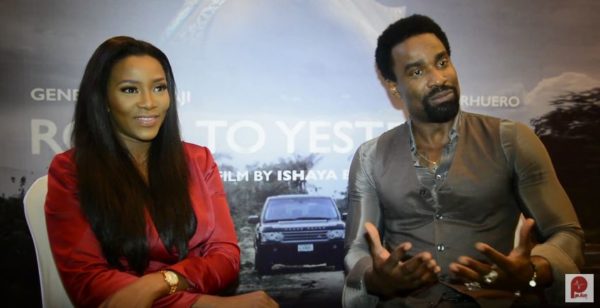 Genevieve Nnaji and Oris Erhuero are currently the names on everyone's lips because of the movie 'Road to Yesterday'.
The movie closed out the 2015 Africa International Film Festival and received amazing reviews.
During the screening Pulse TV caught up with Genevieve and Oris and asked them questions about shooting the movie, their expectations for the movie, building Nollywood to an enviable standard and more.
Watch the interviews below.
On the Oscars not being a benchmark for Nollywood:
On their chemistry on set:
On the challenges while shooting the movie:
On 'Road to Yesterday' being a statement movie: