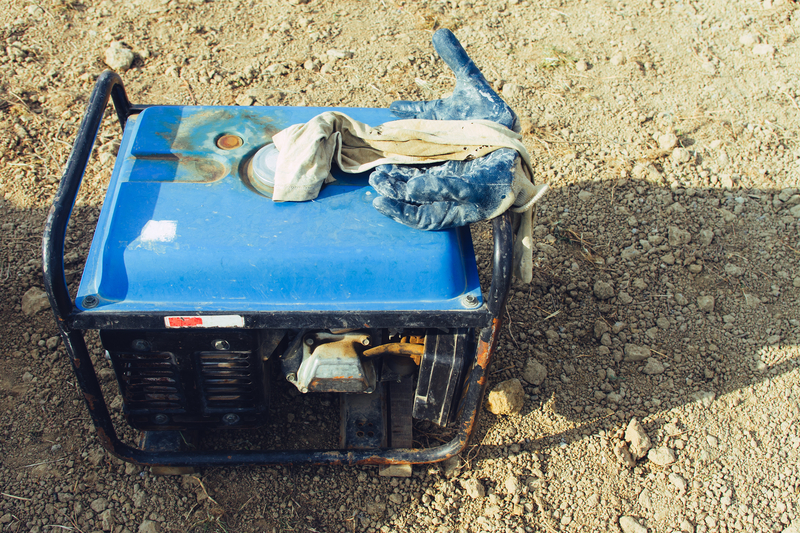 In May, the Federal Government revealed only 5 out of 23 of Nigeria's power plants generate electricity.
Electricity was better in the peak of rainy season, after the swearing-in, in fact, setting record highs of production. Now, the public supply of electricity is 'back to normal' or worse in some places.
However, the federal government has decided to ban the importation of small generators.
These fuel generators are small and low-cost, and are usually called "Tiger" or "I better pass my neighbour" because they make a lot of noise.
Speaking on the ban, Controller, Federation Operations Unit Zone A, Lagos of the Nigeria Customs Service (NCS), Madugu Sanni Jubrin said it is because of air and noise pollution.
"The smaller generators have been banned by the Federal Government because it is causing air pollution and destruction of our lungs and breathing system. That is why they have banned it but people are still interested in smuggling them in, that is why we intercepted them".

"If you go to the market, you still see them because people have imported them before the ban. So it is the leftover they had before the ban that they are selling because the law did not backdate the ban and it is not an absolute prohibition.

"It is prohibition by trade which means you cannot bring it in large quantity and sell to the public. That is the type of prohibition we have on this but if you buy one piece, Customs will not seize it.

"We will not relent in our efforts. When we see any prohibited item, we will seize, arrest the people and we will allow the law court to take decision on prosecuting them. So it is better for them to stop smuggling than to continue when they know Customs will catch up with them."
According to him, the command confiscated 4,733 goods worth N52 million and arrested some suspected smugglers since he assumed duties one week ago.
Photo Credit: Sharplaninac | Dreamstime.com | Source: Daily Trust