If you follow TV Personality, Stephanie Coker, on social media or have spotted her on the red carpet or on your TV screens, you'll know she loves braids. Cornrows, box braids, jumbo twists, waist length Marley braids…you name it she's done it.
However, Steph seems to be in a rut regarding what colour of mambo twists/jumbo twists to do next. She asked her followers on social media to help out, and over 83 people replied with their suggestions, most of them leaning towards blue. But nothing has been decided yet.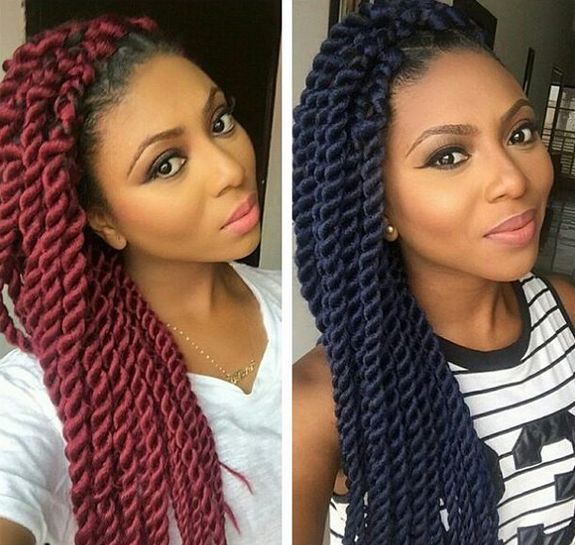 Can you help out? Which colour of braids do you think she looks better in – wine or blue?
Photo Credit: @StephanieCoker (Instagram)