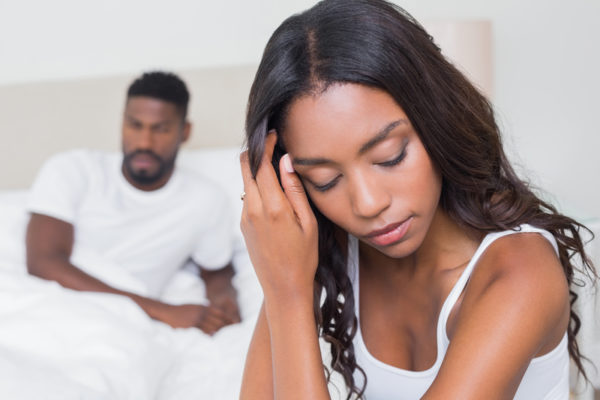 Dear Aunty Bella,
I am a strong reader of your articles and like they say its easier to lash comments to people but when it happens to you, you realize you cant do what you always tell people to do.
Here is my story,
I am in my mid 20s and I have been with this guy for over 3 years, yes I love him (or would I say loved) and no doubt he loves me back (well I believe so) BUT we are too different in ambition. I met him after I graduated during my youth service, yes he told me he didn't have a "job" but was a business man. He wasn't buoyant but as they say "money isn't everything". I gave this guy my all, was always the one spending, I gave him money even with my 19,800 allowie and 30k I got from where I was serving. All we did was go out and go out and go out, I saw it as fun, perfect but I guess that was love to me, I was just 21.
Even with all my spending, giving him money and all he still cheated with other girls and I let go because Africa has put this mentality that men must cheat. this guy was hooking up with his ex one period treated me as crap, I was earning 50k then. Still business hasn't yielded after 1 year, I sent him my whole salary because he said he needed it bla bla, not knowing he used it to take this b***h out, Ewo!!! Instagram leaked the secret. He begged and begged, love covered my eyes I forgave. Sometimes he calls me to ask me for money when I don't have he will say i should borrow from anyone he will refund, he never did, I always paid those debts. Now I live alone, pay my bills, I was broke one time and he never helped with 1 Naira, why didn't he think of borrowing for me? Even though I did not ask? I barely ask for things because I have my own and they say "a woman who asks for nothing deserves everything' abi?"
I am a very ambitous and independent person, I have changed jobs and always aimed higher, thank God He keeps getting me favour, now I work and earn good at least i can pay my bills, save and still flex. I guess that is why his financial situation was not my priority I wanted love, now I am grown, mature and realize money is Key, not that you should be filthy rich but at least be able to assist your woman. Earlier in the year we had a fight,and he locked me to the wall, dragged me on the floor from the parlour to the room, I thought that was it we are DONE but sigh we are still thereto, my family heard and everyone hates him now but I keep saying it was my fault. I am covering up because I went to see a pastor when I was fed up and the man told me if I left him I will be 40 and still have no man YEEE!! 40 ke .
But recently he did something that he did before we had that fight where he dragged me, I planned to see a friend and told him a day before he said ok, only for him to call at night and say his friend invited him for a prog and we have to go together so I should cancel plans with my friend, I'm like ahan you didn't even ask if i wanted to go with you, he said I have no choice and that i have to go with him or i shouldn't go anywhere, I said ok I would go to my dad's place he said lailai I am going with him or nowhere, i just laughed and told him I don't want argument abeg. The next day he said he was on his way to my house and i was scared and shaking because i feared what happened then will happen again since we had this same manner of argument before we saw and he pushed me but as God will have it his car developed fault on his way and i told him i was going to my brother's place and cant wait anymore.
Really I am tired I want to call it off, I don't know how to. He was planning marriage next year but I am not scared of being single anymore, not with all these stories of people facing trouble after marriage because they ignored the little signs. Please I need sincere advises we are over 3 years now but will I really be 40 and single?
Did I mention he once said he cant be with a woman who has no job, LMAO which job do you have broda? This is not even up to 1/10th of the story but I would not want to bore you all with it.
***
Aunty Bella is our agony aunt column on BellaNaija. We launched this column in the early days of BN and periodically feature
issues sent in by BN readers. We hope the BN family can offer insightful advice as well.

Photo Credit:  Wavebreakmediamicro | Dreamstime.com