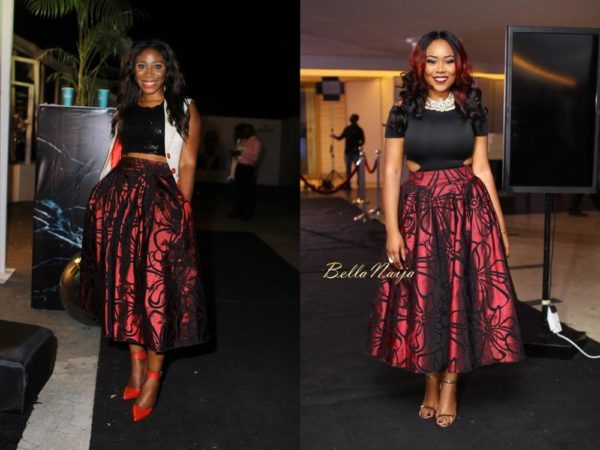 Hi BNers,
We've got another fab edition of our BN Pick Your Fave for you!
Today we have TV personality Mimi Onalaja and radio personality Kaylah Oniwo both rocking a gorgeous red skirt with rich embroidery from Nigerian designer Ayo Van Elmar.
Kaylah Oniwo rocked the skirt back in October for the Heineken Lagos Fashion & Design Week. She paired the skirt with a black sequin crop top and added a white sleeveless jacket to her look. She accessorized with a pair of bright red pumps.
Mimi Onalaja rocked the skirt in December for the 2015 edition of Music Meets Runway. She kept things simple with a black short-sleeved top that featured cut-outs on the side. She accessorized with a gold statement neckpiece and a pair of gold sandals.
Which look is your fave?
Photo Credit: Insigna Media