Lilian Esoro Franklin, Korede Bello, Gideon Okeke & More Stars at the "Onye Ije" Viewing Party + Watch the Promo
A new show is coming to Africa Magic Igbo and it is called "Onye Ije".
The show is a travelogue that showcases the sights and sounds and culture of Nigeria and is delivered in Igbo language (with English Subtitles).  The show is hosted by Nollywood actress Kiki Omeili and actor/model Kelechi Kaycee Udechukwu as they take the viewers on a trip across eastern Nigeria and beyond discovering new places and a variety of rich traditions geographical and natural wonders and amazing people they meet on their journey.
A viewing party was held recently at the Exclusive B Hives Lounge in Lekki and it was attended by Mildred Okwo, Gideon Okeke, Enyinna Nwigwe, Meg Otanwa, Yaw, Korede Bello, Linda Ejiofor, Folu Storms, Lilian Esoro Franklin, Lilian Afegbai and more.
See photos from the viewing party below.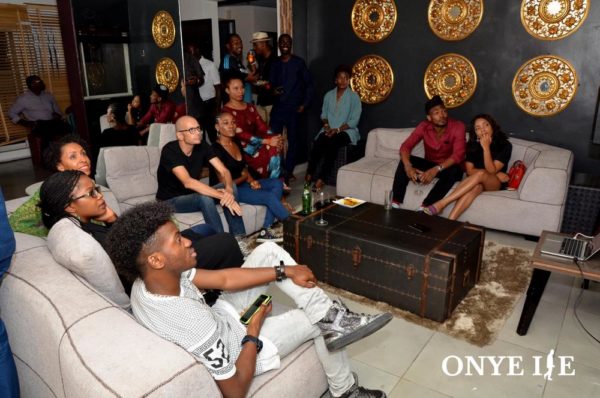 The show was Directed by Brian .C Ezeike and Produced by Mazi Waga and Brian C Ezeike and is from the stable of Odim Hill Productions (OHP).
Watch the promo below.