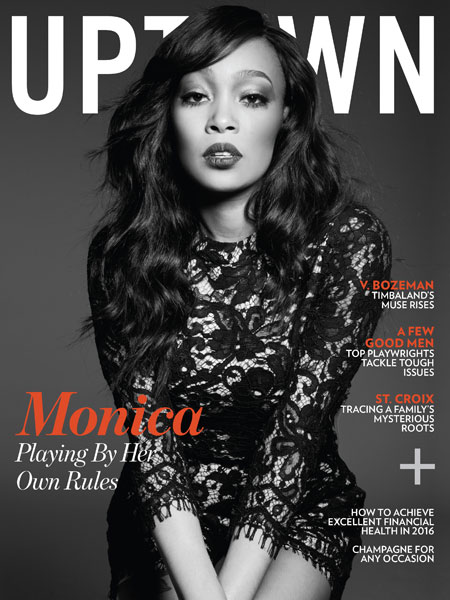 We saw this new Uptown Magazine cover interview featuring Monica and decided to share. We loved the shoot and also what she had to say.
Check on it,
Monica on triumphing over tragedy: "As I think back over everything I've accomplished in my career—the awards, opportunities and exposure are all there, of course. But, what gives me unspeakable joy is the fact that I've touched countless women, and some young men, along the way with my music and my message. To know that I was helping to save lives while feeling like my own was in the process of ending, means more than any manufactured victory ever could."
Monica on being labeled the "underdog": "I know people have called me the underdog. I was even told the kiss of death would be the four years I took off after the birth of my boys. I've executed my career exactly how I've wanted to and that's the most important thing. And if I am an underdog because I've chosen to put my family first, to be guided by my spirituality or allow true love to be my solace, then so be it."
Monica on keeping her children grounded: Monica's phone rings with an incoming Face-Time call from her husband of six years, NBA player Shannon Brown. "Hey babe," she answers, her eyes glowing brighter than her snowy white teeth. They discuss Romelo's coming birthday and the exciting surprise gift they're giving him. She feels my stare and looks my way, "We try not to go overboard," she says to possibly downplay the oft presented "celebrities spoil their kids" notion.