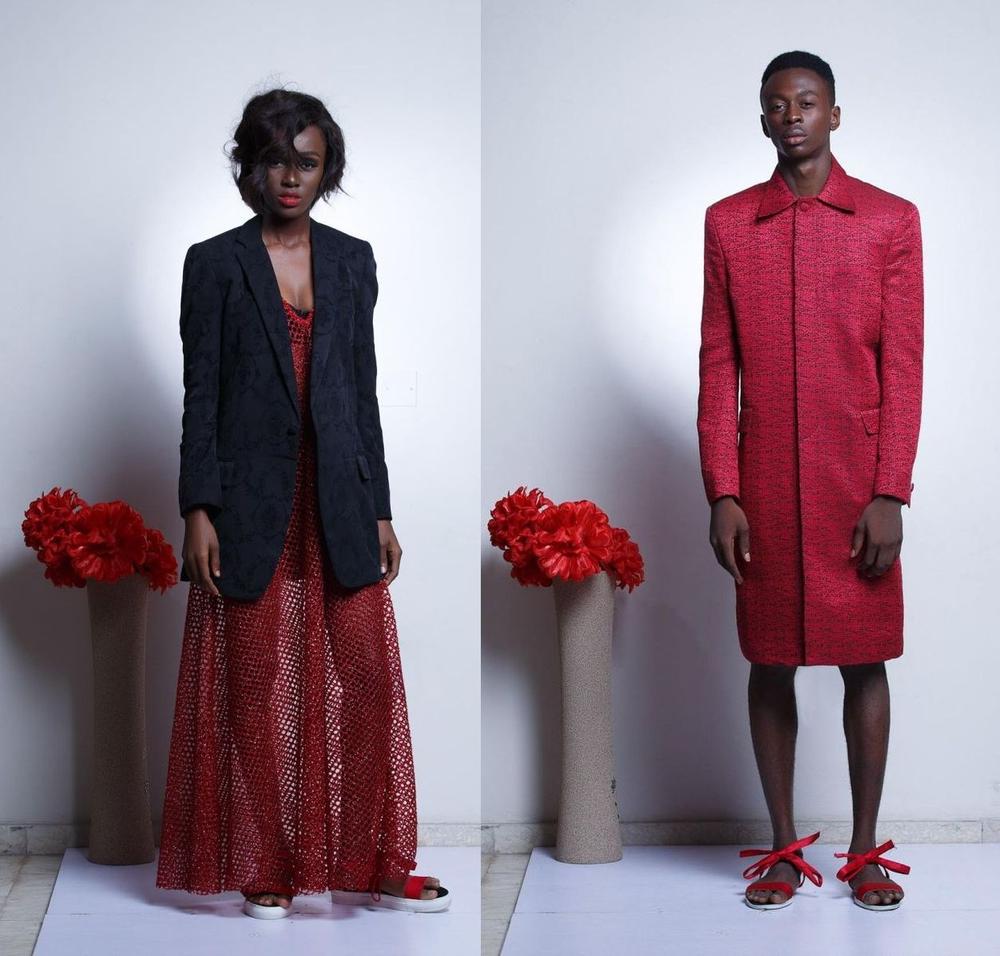 We can tell 2016 is going to be a year of amazing fashion – and Nigerian fashion label, T.I Nathan is giving us a glimpse of what to expect from him the rest of the year.
Presenting the "Soliloquy" collection! Recently showcased at the Heineken Lagos Fashion & Design Week 2015, the collection is an art that thrives on both love and heart break. The collection is a personal note from the designer, Temitayo Ilesanmi, and describes his emotional journey throughout the collection.
On one hand he succumbed to the feeling of love which is portrayed with the use of roses, and on the other hand he experienced the ripping of his heart through painful heartbreak.
The collection is a beautiful adventure through the maze of heartbreak and love, and all the feelings derived from that experience. It is also a reflection of one's true self – understanding oneself and emotions.
View the collection lookbook & campaign below;
Lookbook
Photo Credits – Lookbook
Photography: Tope Horpload (Instagram: @HorploadWorks)
Stylist: Mag Payne (Instagram: @MagPayne1)
Makeup: BellaMere (Instagram: @BeautyByBellamere_)
Hair: BernardSmiless (Instagram: @BernardSmiless)
Shoes: MoniMorgan Shoes
Models: Ifeoma Nwobu, Imran (Few Models)
Shoes: MoniMorgan
Photo Credits – Campaign
Photography: Ogoh Clem (Instagram: @OgohClem)
Stylist: Mag Payne (Instagram: @MagPayne1)
Makeup: BellaMere (Instagram: @BeautyByBellamere_)
Models: Seun Logan (Instagram: @seunlogan), Princess Odio (Instagram: @princessodio), Erezi ( Beth Models )