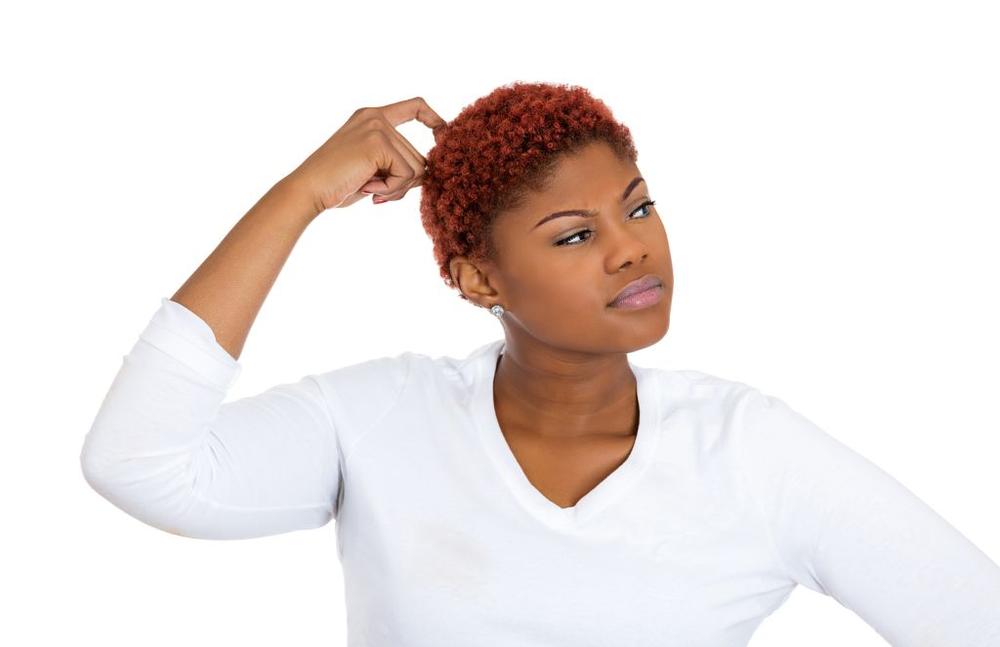 A few months back, we started a quiz series on the world of natural hair, where we look at popular myths and misconceptions about it in greater detail.
To get caught up, please check out quiz #1 , quiz #2, quiz #3, quiz #4, quiz #5, quiz #6, quiz #7, quiz #8, quiz #9 but make sure to come back so we can debunk another natural hair myth.
This week, we'll be looking at the final question, Question #10!
Question: Is curly hair easier to grow than kinky hair?
Answer: NO! Notice that I emboldened the word "grow".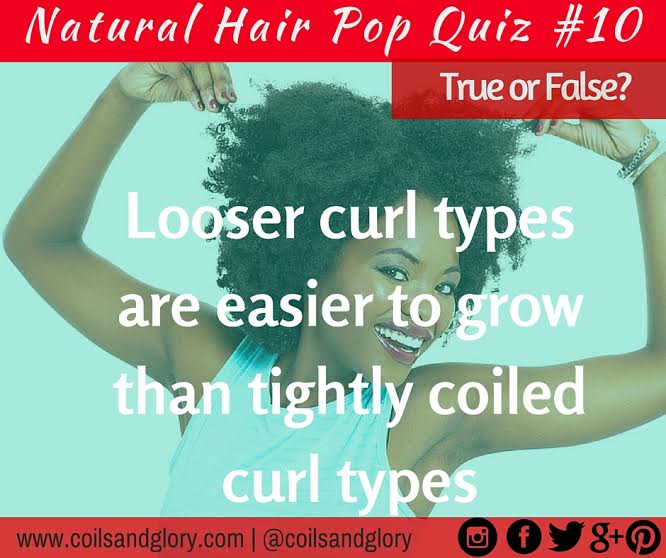 Before we dive right into why the answer is 'no', let me first take a moment to discuss the differences between hair growth and length retention.
Simply put, hair growth is a passive internal activity that allows new hair to grow out of your scalp. Whereas, length retention is any activity that is performed on the hair after it has grown out of the scalp. So, when most people say "grow", what they really mean to say is "length retention".
For example, whenever you hear someone say any of the following phrases below, it means that they are referring to length retention.
– "I just can't get my hair to grow long(er)".
– "I wish my hair can grow as long as your hair".
– "It's so much easier for mixed people to grow their hair long".
– "My hair has never grown past my chin".
– "I wish my hair would grow much faster".
So, back to the question;
Hair types with looser curls do not grow at a faster rate than tightly coiled hair types. If you're into hair typing, what I am trying to say here is – someone with type 3 hair probably has the same hair growth rate as type 4 hair. This is in the case that all factors – genetics, health, and diet – remain the same.
Studies have shown that the human hair grows at an average of 0.5 inches in a month. Since this is just an average growth rate, it's possible for someone's hair to grow at a longer or shorter rate in a month.
One thing to keep in mind is that because our hair grows out of our body, it shows that hair growth is mainly controlled by internal factors. Therefore, regardless of your hair type, your genes will have a major role to play in how long your hair can grow out of your body on a monthly basis. Other factors that determine hair growth include the state of your health, your diet, exercise routine, and whether or not you're taking any medication.
This means that aside from the role your genes play in the way you look in terms of your height, skin color, shape of your nose, height, eye color and the rest, your genes can also determine how fast & how long your hair grows. And so because you don't have any control over your height, skin color or eye color, you also have no control over the mechanism that dictates hair growth.  
Now, even though you can't control hair growth, you can enhance it by giving your genes a hand with healthy living and eating.
To conclude, a person's hair type has no influence over hair growth, the only truth to this general knowledge is that looser hair types are easier to manage, and so it's easier to retain more length. But since we know that kinky hair requires more maintenance than any other hair type, it's still possible for someone with type 4 hair to retain more length than someone with type 3 hair, if (and only if) the type 4 girl actually puts in the work required to "grow" long hair.
So, if you want to grow your hair longer this year, it's best that you do all that you can to keep as much hair on your head as possible. And eat & live healthy to give your genes all they need to deliver your best strands.
Do you have some tips on how to enhance hair growth? Be sure to share them with us!