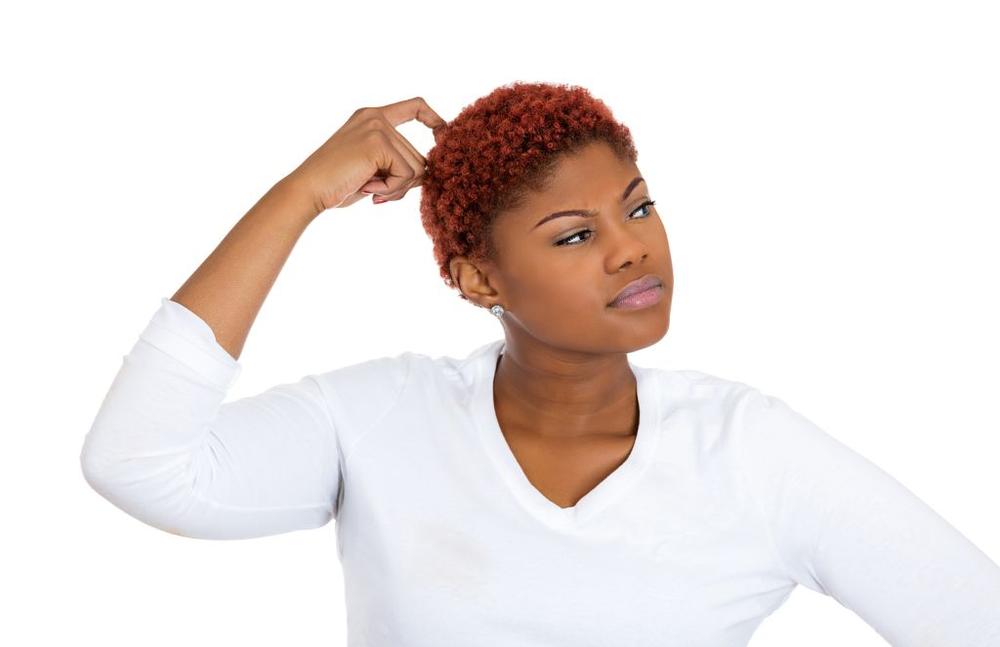 A few months back, we started a quiz series on the world of natural hair, where we look at popular myths and misconceptions about it in greater detail.
To get caught up, please check out quiz #1 , quiz #2, quiz #3, quiz #4, quiz #5, quiz #6, quiz #7, quiz #8, but make sure to come back so we can debunk another natural hair myth.
This week, we'll be looking at Question #9, which is;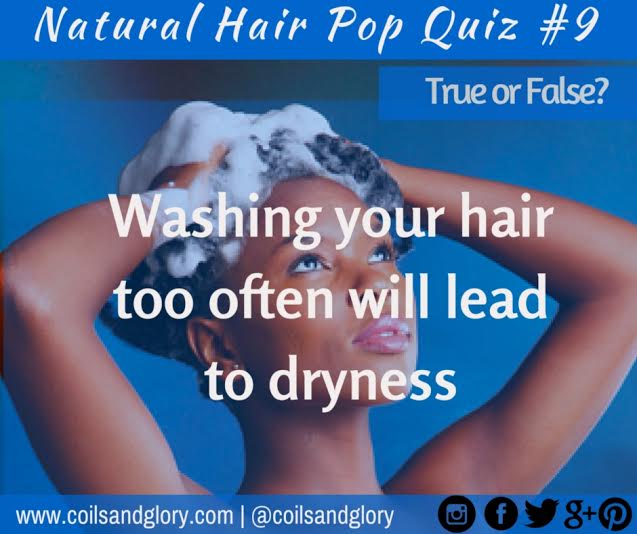 Question: Will washing your hair too often lead to dryness?
Answer: True, if you're not using the right product.
Have you ever stepped out of the shower looking squeaky clean, only to have your skin get dry and ashy soon after the water has been dried off? The same way your skin feels dry after it has been cleansed, is the same way your hair feels after you wash it.
Now, if you don't skip taking a shower daily, then you probably don't want to skip washing your hair to get rid of all the dirt and dryness. What you need to do after washing your hair is similar to what you do after taking a shower. You moisturize with a leave-in conditioner or regular hair cream/lotion.
Why should I wash my hair often?
To be honest, one of the leading causes of dry hair can be traced to irregular washing. The reason is, in order for your hair to absorb the products that you put on it, it will require a clean slate to start with. But when you keep layering products on your hair, there will come a time when it will stop absorbing all these products, and no matter how expensive the product is and how often you apply it on your hair, your hair will still remain dry.
So not only are you wasting products, you're also wasting the time and effort that you spent applying all those products. But when you wash your hair, the soapy suds in the shampoo can help to remove all the dirt, grease, dust and products that have accumulated on the hair and scalp.
How often should I wash your hair?
The number of times that you choose to wash your hair will be determined by you. However, just in case you're not sure, here are 3 recommendations based on your current situation.
Every week: You should wash your hair weekly if you workout often, sweat a lot, have dry scalp, if you live or work in hot climate, a dusty or polluted environment, or if your work involves heavy labour that requires that you shower more than once in a day.
You should also cleanse weekly if you use a lot of products in your hair.
Bi-weekly: You should wash you hair bi-weekly if none of the above applies to you or if you normally cover your hair with a head wrap or hair extensions.
Monthly: Wash monthly if you co-wash often (i.e you wash with conditioner weekly or every few days).
What can I use to wash my hair?
The main reason why your hair feels dry when you wash it is mostly due to the sulphates that's in your shampoo. So, to avoid dry hair, it's important that you choose sulphate-free shampoos.
You might think that the prices for these products are too expensive, but the truth is the benefits that they provide your hair, including the peace of mind that you get from having a healthier looking hair, far outweigh the cost of the shampoo, which actually makes sulphate-free shampoos "cheaper" in the long run.
Alternatively, you could also use conditioners to wash your hair in between shampoo washes. While conditioners won't give you a thorough cleanse, it will give your hair a gentle cleanse, while also conditioning your hair. I often do co-washes mid-week when I need to refresh my hair for a new hairstyle, or before applying a different product in my hair.
What are the key steps to take after washing my hair
After shampooing your hair, you also want to make sure that you use a thick creamy leave-in conditioner on your hair prior to styling. You know how smooth and soft your skin feels when you apply lotion on it? That's the way your hair would feel when you use the right products.
***
Now, back to you. How often do you wash your hair and what are some of your favourite hair cleansers?