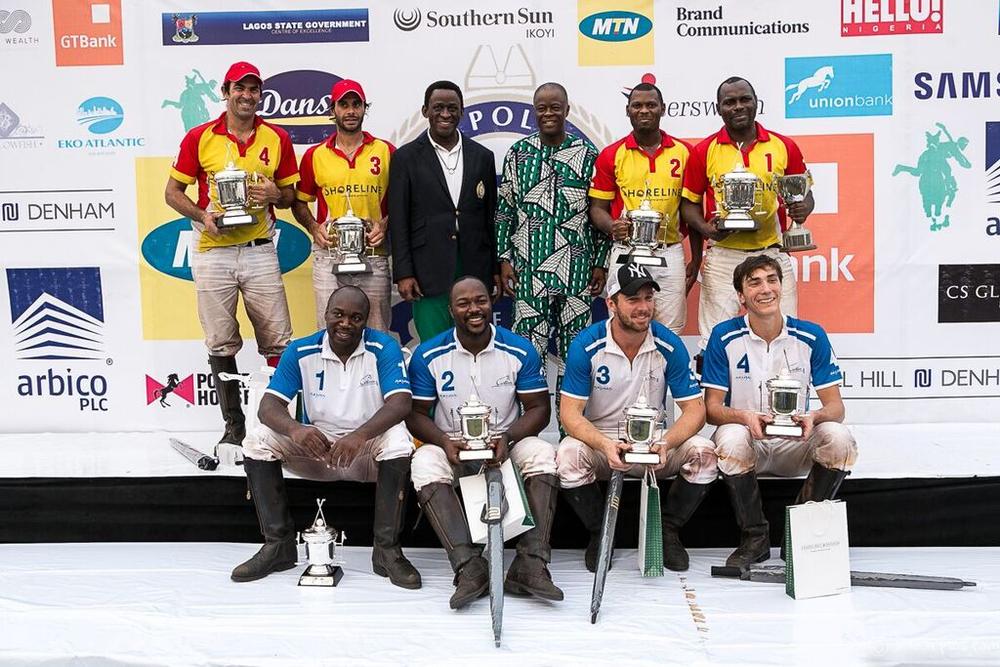 The first week of the 2016 NPA Lagos International Polo Tournament has come and gone, with great success with Lagos Sao Polo clenching the Dansa Cup and Lagos Shoreline taking the Oba of Lagos Cup and Open Cup!
But the action continues from Tuesday, 16 February to Sunday, 21 February 2016 with world-class polo, showcasing the best of Nigerian polo talent, international pros from Argentina, South Africa, England and Lebanon. This week will be action filled with the Low Cup and the much anticipated Majekodunmi Cup.
As usual, there is something for the whole family, aside from top class polo, there will be entertainment from top Nigerian talent in the evenings, a kiddies play area, mini shopping experience from our vendors, a fashion show and a showcase of Polly Alakija's works.
The main sponsors are GTBank and MTN, the Cups are sponsored by Union Bank, Chapel Hill Denham, IHS, ARBICO, Dansa. Co-sponsors are Interswitch, Powerhorse, CS Global Partners, Eko Atlantic, Old Mutual, Samsung, Southern Sun, Veuve Cliquot, W8 Advisory, Lagos State, Pepsi, Brand Communications and Blowfish while Hello Magazine Nigeria and EbonyLife TV are media sponsors.
Week 2 of the 2016 NPA Lagos International Polo Tournament begins tomorrow
Date: 16 – 21 February 2016
Time: 1:00 PM daily
Venue: Lagos Polo Ground, 1 Polo Club Road, SW Ikoyi Lagos
For more information on the 2016 NPA Lagos International Polo Tournament, please visit www.lagospolotournaments.com
Follow us on:
Facebook – Lagos Polo Club | Instagram – Lagos Polo Club | Twitter – Lagos Polo Club