First Look at Kerry Washington as Anita Hill in HBO's "Confirmation" | Watch Teaser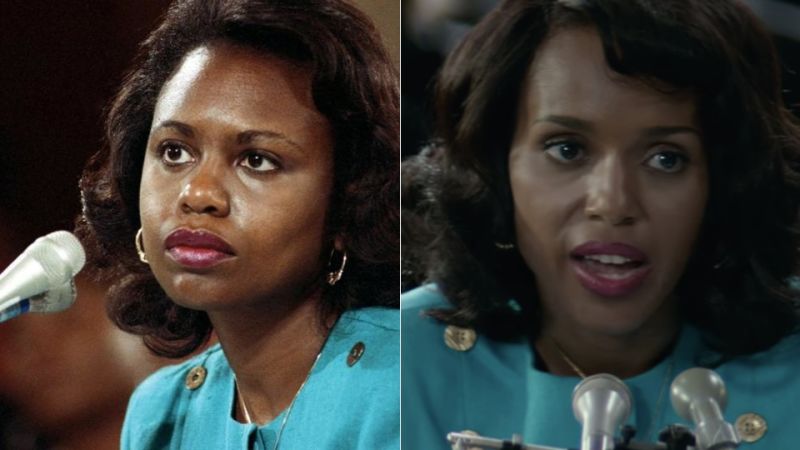 A couple of months ago it was announced that Kerry Washington would be playing to role of Anita Hill in HBO film "Confirmation" and now there's a first look at the movie which is based on the 1991 Clarence Thomas Supreme Court nomination hearings.
Anita Hill is a woman who accused Supreme Court nominee Clarence Thomas of sexual harassment and was accused of fabricating the claim to support a bid to sabotage his career.
The movie also stars Wendell Pierce as Clarence Thomas, as well as Erika Christensen, Jennifer Hudson, Greg Kinnear, Jeffrey Wright, Bill Irwin, and Eric Stonestreet in supporting roles.
Watch the teaser below.