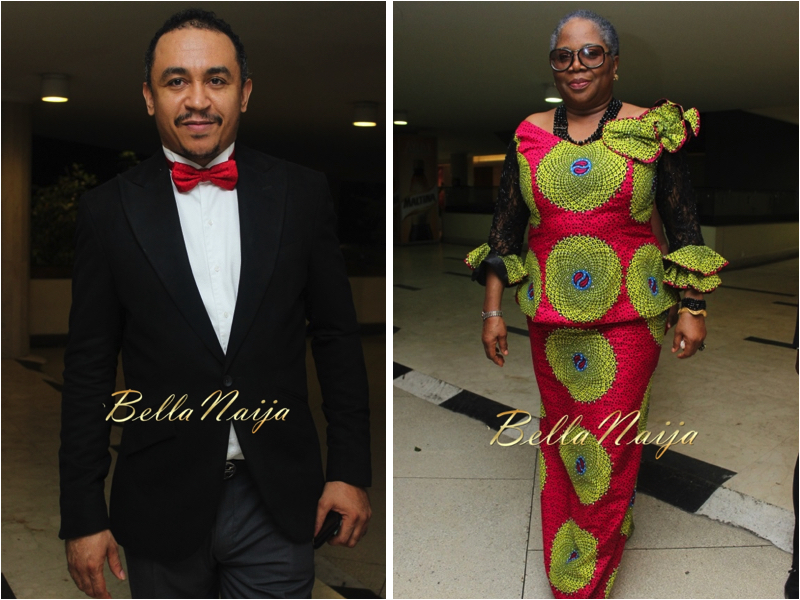 Radio host Freeze posted this photo of legendary Nigerian singer Onyeka Onwenu shaking hands with the two most recent Presidents – Jonathan and Buhari and asked her to stop inciting inter-ethnic tensions with her recent claims.
Yesterday Onwenu wrote an open letter about her dismissal from her government role and said it was caused by tribalism. Click here if you missed it.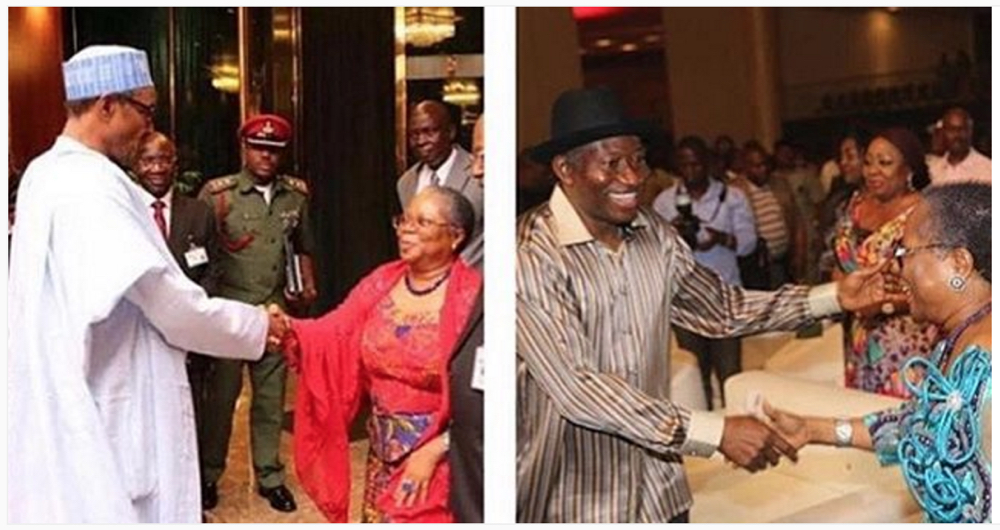 Dear Madam, you were not sacked because you are Igbo, stop creating unnecessary tension in an already volatile situation you are not helping matters.

If Nigeria goes to war, poor, innocent and helpless people would suffer. Syria has a population of 25 million people, far less than LAGOS state alone yet the world can't handle its refuge crisis. I shudder to imagine our own. Lose statements like "Buhari sacked me because I am Igbo" would only serve to fuel more hatred and animosity.

Sit at home and face your issue without dragging an innocent nation into your personal battle. How long did you really expect to eat under 2 different regimes and what really did you have to offer? – just a thought. Sorry about the typos guys I'm really not happy about this.
Photo Credit: Instagram.com