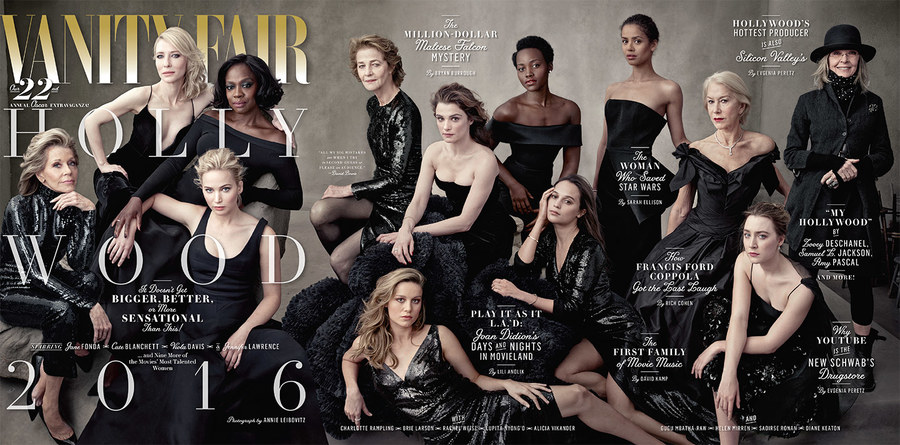 Viola Davis, Lupita Nyong'o, Gugu Mbatha-Raw, Jane Fonda, Jennifer Lawrence, Diane Keaton, Helen Mirren, Brie Larson, Charlotte Rampling, Rachael Weisz, Alicia Vikander and Saoirse Ronan are featured in the latest issue of Vanity Fair magazine.
The 13 actresses are described as Hollywood's finest and fiercest actresses, measured by years, awards, or performances.
For Vanity Fair's 2016 Hollywood Portfolio, legendary photographer Annie Leibovitz captured the 13 women in their raw beauty.
See some shots below.
Read each woman's profile here.
Photo Credit: Vanity Fair