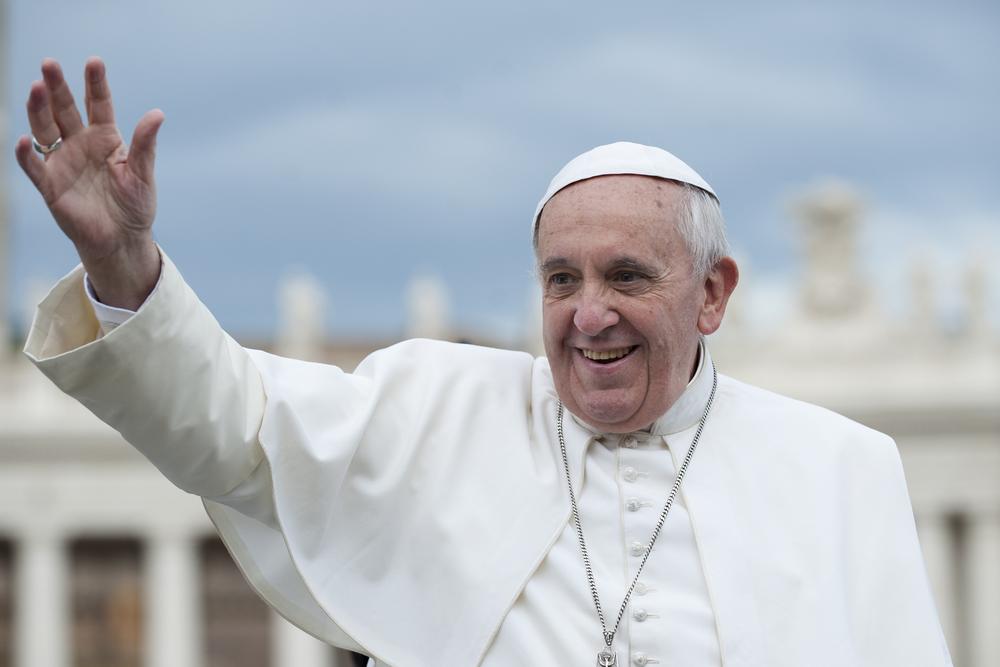 Pope Francis has publicly denounced Donald Trump – billionaire businessman and aspiring Republican U.S. Presidential candidate.
The Pope said
"A person who thinks only about building walls, wherever they may be, and not building bridges, is not Christian. This is not the gospel,"
This is in reference to one of Trump's proposed plans to build a wall between the U.S. and its southern neighbor Mexico, due to thousands of illegal immigrants who enter from the country.
Trump has reacted to the news, calling it "disgraceful" for the Pope to question his Christianity. CNN reports,
"No leader, especially a religious leader, should have the right to question another man's religion or faith," he said in statement. Trump added that the government in Mexico, where Francis spent the past five days, has "made many disparaging remarks about me to the Pope."

"If and when the Vatican is attacked by ISIS, which as everyone knows is ISIS's ultimate trophy, I can promise you that the Pope would have only wished and prayed that Donald Trump would have been president," Trump said.

By Thursday evening, the GOP candidate had softened his tone.

"I don't like fighting with the Pope," Trump said at a GOP town hall debate in South Carolina hosted by CNN. "I like his personality; I like what he represents."

He added that he thinks Francis' remarks were "much nicer" than the media reported and that the Pope had been misled by Mexican officials.

Trump also said that the Pope has an "awfully big wall" himself at the Vatican.
Trump's social media advisor echoed these sentiments, with this Tweet
Amazing comments from the Pope- considering Vatican City is 100% surrounded by massive walls. pic.twitter.com/g3iVLDVGe5

— Dan Scavino (@DanScavino) February 18, 2016
Trump further said the Pope is a pawn of the Mexican government, but the Pope made light of his claims.
Before the Pope left for Mexico, Trump called Francis "a very political person" and suggested that the pontiff, who celebrated Mass Wednesday near the U.S.-Mexican border, was a pawn of the Mexican government.

The Pope made light of Trump's accusations.

"Thank God he said I was a politician because Aristotle defined the human person as 'animal politicus.' So at least I am a human person," he said. "As to whether I am a pawn, well, maybe, I don't know. I'll leave that up to your judgment and that of the people."
Photo Credit: Dreamstime.com | Source: CNN