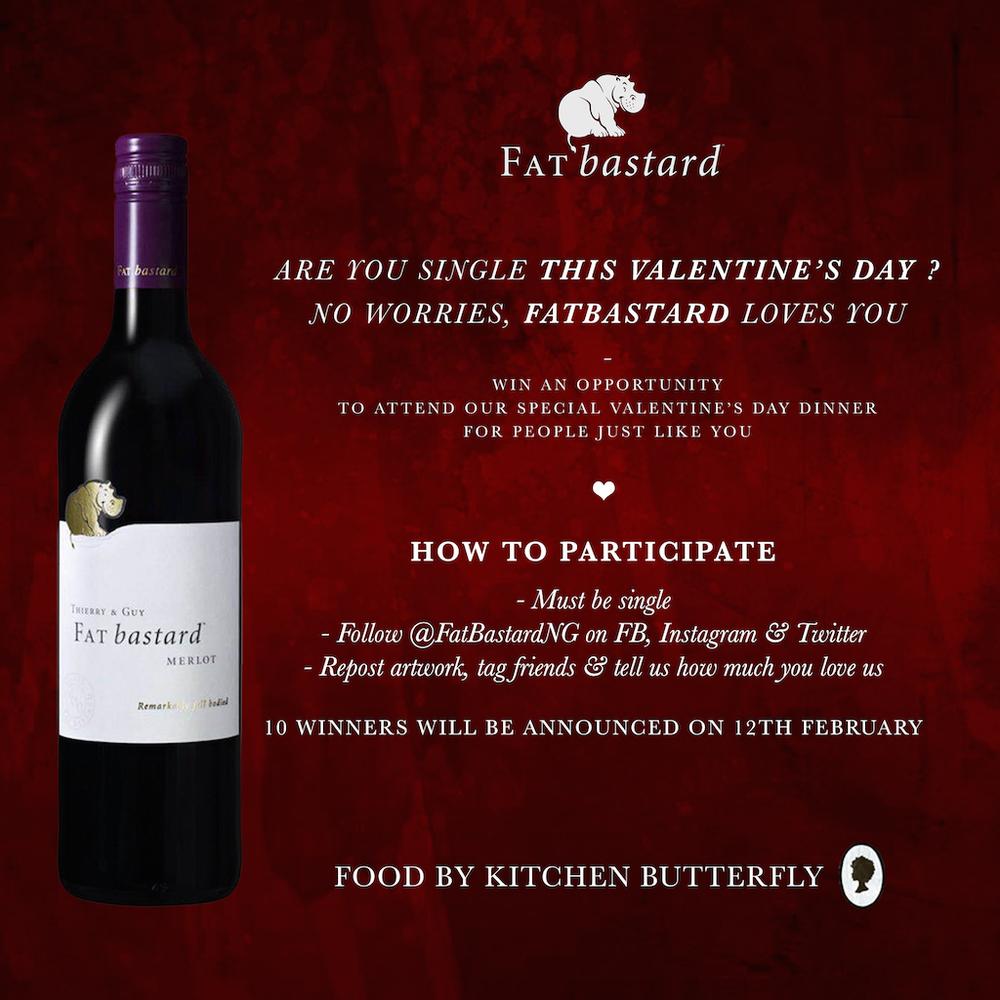 Being alone on Valentine's Day is the worst, but you don't have to be. You can spend the day with Fat Bastard!
Fat Bastard is treating you to a special Valentine's Day mixer & dinner with Kitchen Butterfly.
Good food? Check! That good Fat Bastard wine? Check! All to be shared with other single people who are available to mingle. What else could you ask for?
To attend:
Follow @fatbastardng on Twitter, Instagram & Facebook,
repost this image, tag your friends & tell us how much you love us too with #FatBastardLovesYou 10 winners will be announced on the 12th.
Good luck!
______________________________________________________________________
Sponsored Content