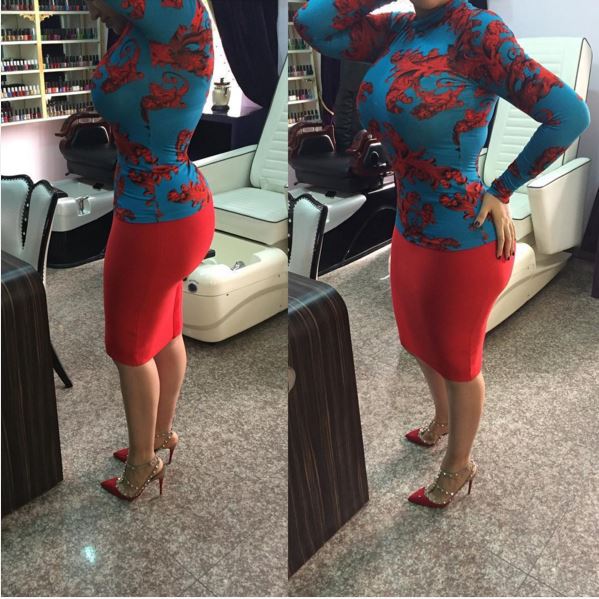 A couple of days ago when Caroline Danjuma attended the Private Viewing of Nigerian designer Ayo Van Elmar's new collection, a lot of people commented about her weight.
Well she wants you to know how hard she is working to get the baby weight off and we have to say she looks hot!
The mum of two posted this photo on Instagram and captioned "Yaaaaaay losing the weight gradually. E no easy. Been jogging in my dream".