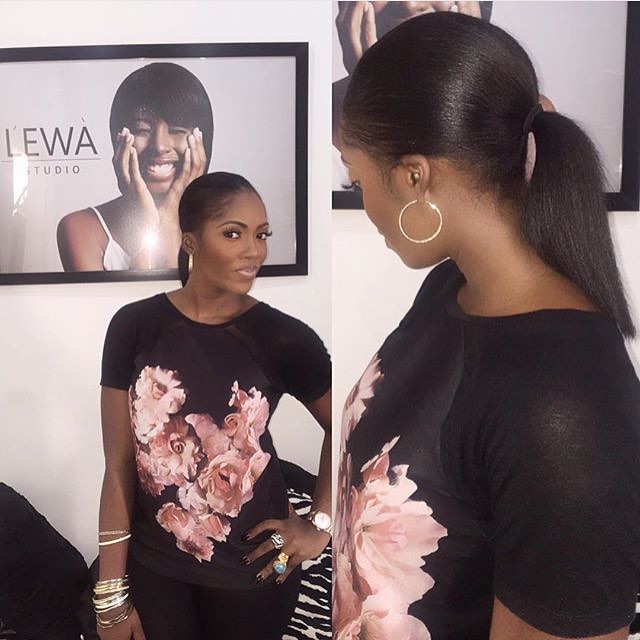 Tiwa Savage is not shy about her pregnancy and motherhood experiences. This time, she shared a story about her hair loss after she gave birth to their son Jamil,
After I had Jamil my hair started breaking off and I actually got a bald patch, it was a little heart breaking because I wasn't sure it would grow back but my superb hair stylist @dfalanaartistry started treating my hair at @lewa_studio hair salon and with intensive hair care and conditioning my hair is getting back to normal. I'm going to wear my natural hair for a couple of weeks so it can gain its strength back. Thanks debs for protecting my hair even with the amount of styling and weaving I do due to the nature of my job. #ThingsTheyDontTellYouAfterHavingYourBaby #Momsknowbest #MyHairJourney #LongHair #TeamHairyGirls LOL
Hubby Tee Billz is also in a good mood as he is counting his wife Tiwa Savage as one of his blessings.
The mega musician and mother of one is turning a year older in a few days, and her hubby couldn't help but gush about her, DJ Khaled style.
"Damn! Who's dat girl? That's all Mine bih ?… When bae drops one and still look this s–y that's a Major? #Bae #BirthDayWeek #BlessingsOnBlessings"
Photo Credit: Instagram.com/teebillz323