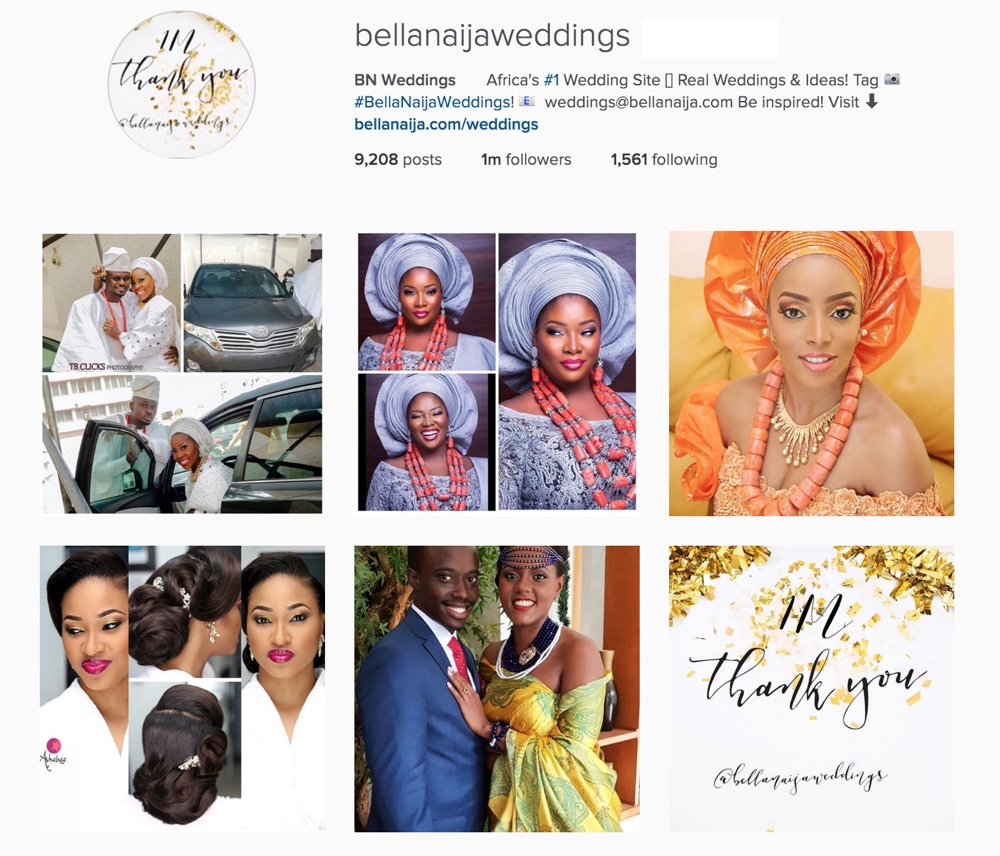 @BellaNaijaWeddings Instagram page started a little less than three years ago, in March 2013.
Since then, the platform has gotten international recognition, and we have been invited to speak in Barbados for the Coterie Retreat, South Africa alongside internationally renowned florist Karen Tran, and we are now the sole media partner for celebrity florist Jeff Leatham's upcoming masterclass in Lagos.
The page has spurred the #AsoEbiBella movement with weekly posts on the BellaNaija.com website and a sister page – @AsoEbiBella, with almost 350,000 followers.
We will like to extend a big thank you to you all – vendors and fabulous brides and grooms, wedding guests and well-wishers for following, sharing and spreading the word. Thanks to you, we have officially put the beauty of Nigerian and African weddings on the map.
This is only the beginning.
~ Ink Eze (Weddings Editor) | Custom 1M Illustration by @EssieDoesSummer