There is something so amazingly beautiful about motherhood, and about the bond between a mother and child. Mother's are incredibly strong yet nurturing, bold yet loving and and gentle yet firm and courageous.
Mother's day is a special day, and in honor of all the beautiful moms out there, Portraits by Nimz was inspired to share this gorgeous creative shoot. Check out the beautiful photos below, and to all the moms out there, we love you!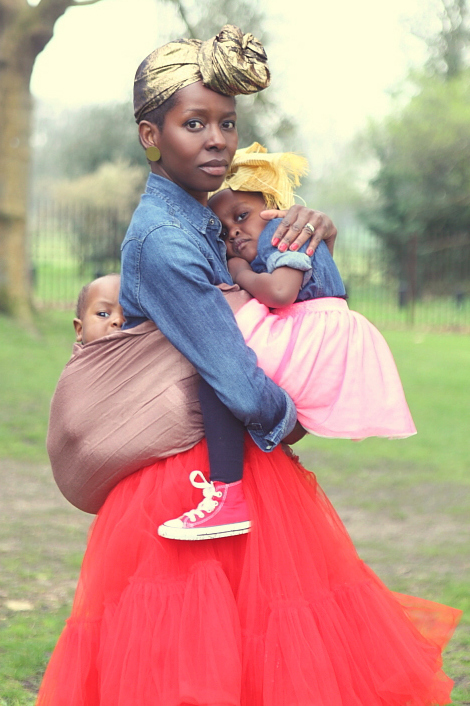 Tanaka of What Mummy Wore says;
Nimz & I decided to collaborate on a shoot titled "An African Princess in Windsor". Morayo-Hope was the princess in question & me the queen taking her on a tour of the beautiful spots surrounding Windsor Castle.
Styling wise, I chose tulle skirts as this was her favourite "fairy princess" accessory. We used head-ties to bring in the African element & they served as the perfect crowns. Our denim shirts helped toughen up our otherwise girly ensemble. We thoroughly enjoyed the shoot as can be seen in the photographs! The cobbled streets, architecture, nature & beautiful morning light all combined to make it a truly magical day for a little African Princess in Windsor.
Photo Credits
Photography: Enimien 'Nimz' Inegbedion | Instagram – @portraitsbynimz
| website – iamnimz.com
Models: Tanaka Sotinwa | Instagram – @whatmummywore | Morayo-Hope & Judah