Many entrepreneurs struggle with how to move from their brick and mortar stores to the wonderful world of e-commerce online.
Storefront.com.ng is a product that allows merchants have their own online store.
By signing up to Storefront, merchants automatically get a FREE online store with limited features.
They can however get more from their account by upgrading to our paid plan to enjoy these and much more:
Setup of online credit card payments (allows Quickteller payments, Visa Card, Verve Card, MasterCard, Bank Transfers and ATM payments)
Custom marketing banners displayed on the site
Custom domain name and email etc
Storefront.com.ng is easy to use and it only takes a few minutes to get started.
Store Front Nigeria – www.storefront.com.ng talks to one of their clients Valerie Obaze, the CEO of R&R Luxury, to find out why she started the company and how she has improved her business with the help of www.storefront.com.ng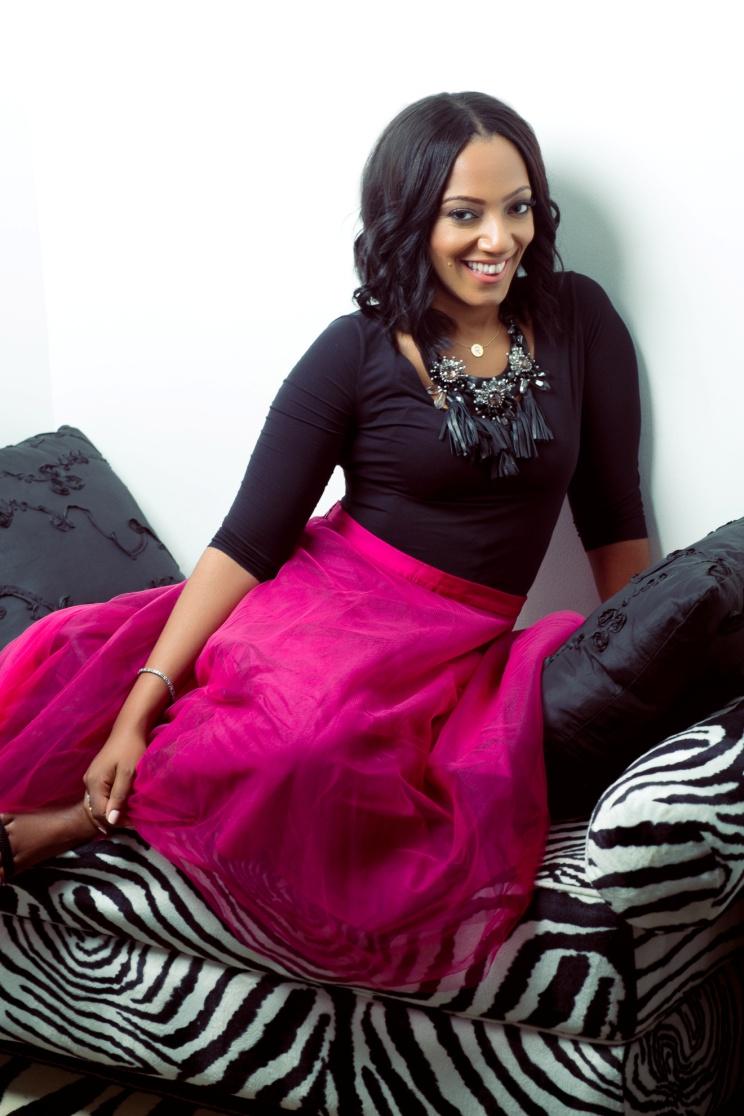 Valarie has been able to grow her business selling online at www.shop.randrluxury.com and here's what she has to share concerning her experience and chosen e-commerce platform.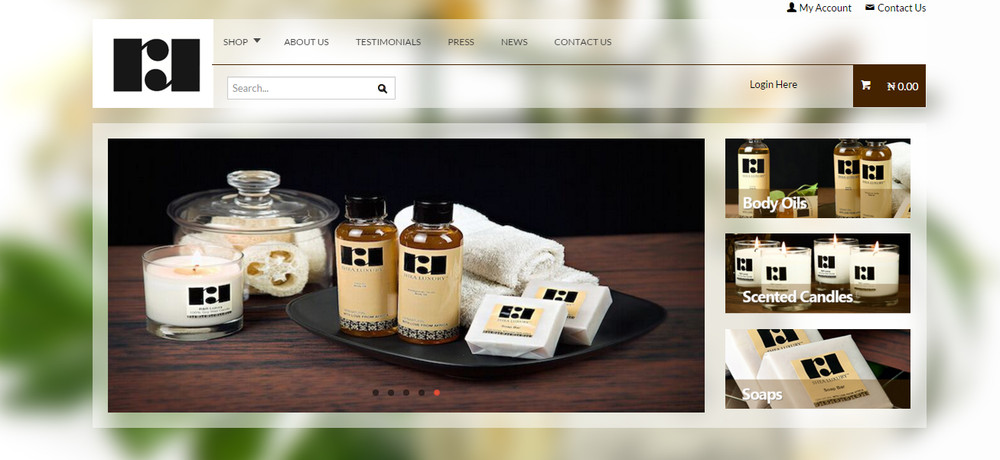 The History of R&R Luxury
R&R Luxury came out of a need to provide my newborn child with skincare products that were made from 100% natural ingredients and were available in abundance in our local environment. This led to the discovery of our anchor
product, Shea Oil which was quickly adopted by the rest of the family when we realized that we could all benefit from taking a more holistic approach to our skincare routines.
Transitioning to Selling Online
We live in a modern age where e-commerce is a way of life, so it was always part of our business plan to make our products available online, in order to reach a wider audience and also provide the convenience of shopping from the comfort of your own home. The move to e-commerce for us came many years down the line because we struggled to find a platform that would provide us with the one-stop solution of creating the look and feel of the website, providing a user-friendly backend and most importantly be able to also take on the mammoth task of making sure that we could receive card payments in a safe and reliable way. www.storefront.com.ng provided all of that and more, so they were the obvious choice.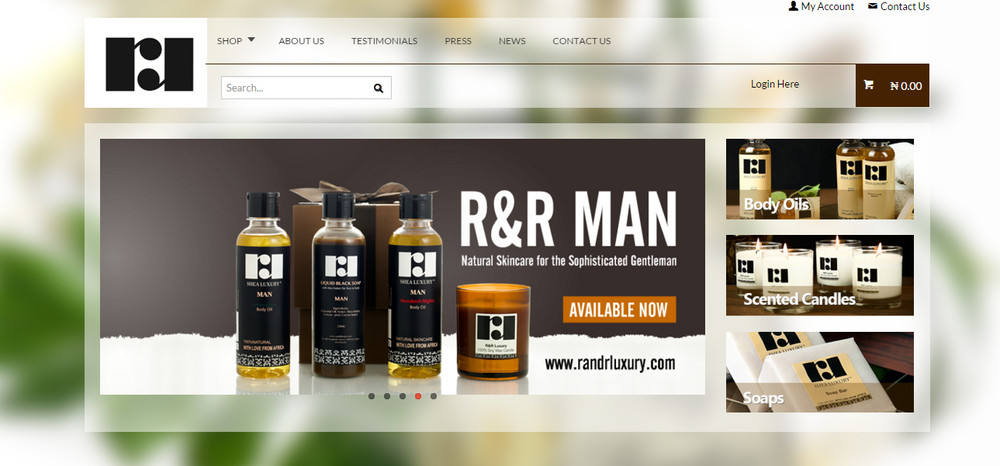 Challenges Faced?
The challenge in growing your workforce will always be the balance of input versus output, so the key thing for us when growing is to make sure that we have a firm grip on all of our figures to ensure that we are maximizing the manpower available to us and also having a strong business model so that we can see clearly when gaps need to be filled and make allowances for that.
Marketing Lessons Learned
As the CEO with a decade long background in PR & Marketing, we have been fortunate enough to make the most of the editorial opportunities available to us. What we are working on more now is digital marketing and cementing our online presence in the global village. I would say that the lesson learnt, very quickly when we started doing more marketing online is that you can't do everything yourself. There are just some things that are better left to the experts. So moving forward we have "seasoned professionals" working on our Google ads, social media and SEO optimization.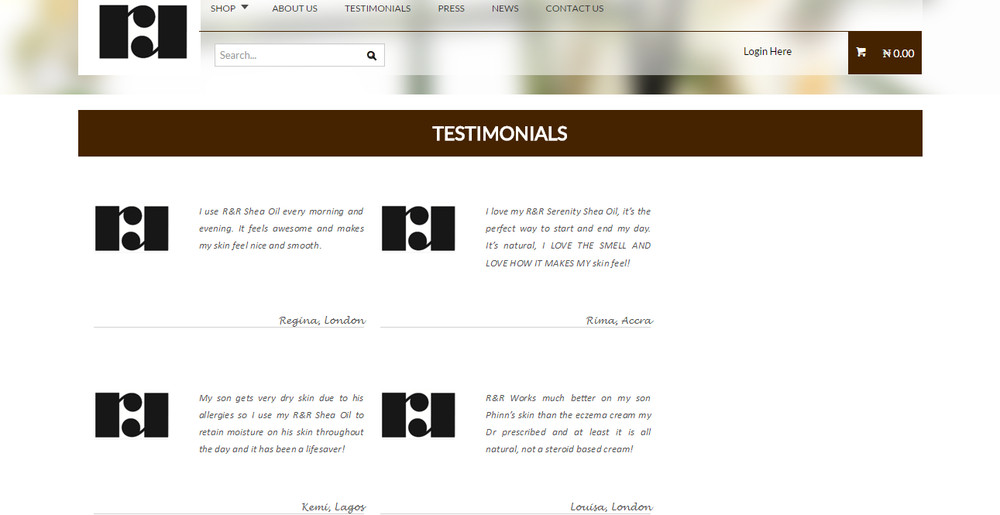 Road to Success!
We are still on the path to success and are working on growing day by day. Initially our business relied very much on "word of mouth" marketing and we were growing in a pretty much organic way. That changed when we decided to take a more intentional approach to business and invest in building a company made to last beyond our years.

Want to get your business online?
– Visit www.storefront.com.ng
– Click on the Signup button
– Enter your details
– Click Signup
Setup your store and start selling.
__________________________________________________________________
Sponsored Content