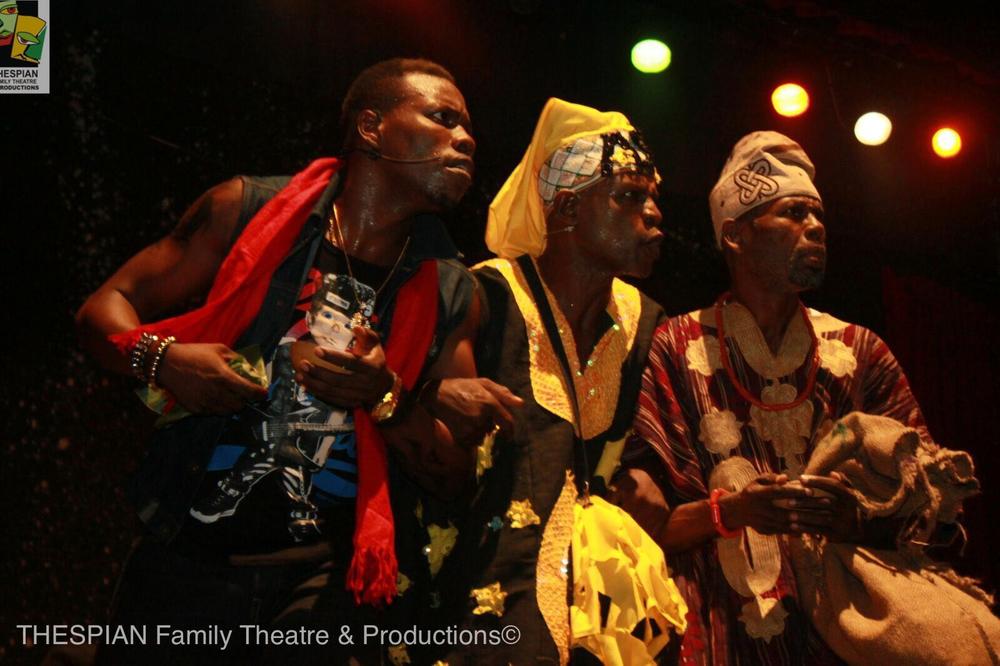 Thespian Family Theatre & Productions (TFT) treated theatre fans to Ayo Jaiyesimi's ÌTÀN (the story) at the University of Lagos Auditorium as part of the just concluded Lagos Theatre Festival 2016.
ÌTÀN is a rich blend of cultural and contemporary drama, music and dance and captures the modern day relational tension that exists between the different ages – generations.
The production is led by Ayo Jaiyesimi as Executive Producer, renowned Theatre veteran and Journalist- Ben Tomoloju,as Artistic Director and Lookman Sanusi, Productions' Director. ÌTÀN features a talented 60-man cast, which includes Nobert Young, Wazobia FM's 'LOLO 1' – Omotunde David, Sam Uquah, Nissi George, Segun Dada amongst others. The play was cheered as yet another amazing production from THESPIAN Family Theatre.
ÌTÀN will be back on stage this March at the MUSON Centre, Lagos on 26th & 27th of March.
For more information about ITAN
Like Facebook page – http://www.facebook.com/thespianfamily
Follow on twitter – @ThespianFamily
Follow on Instagram – ThespianFamily
Visit website – http://www.thespianfamilytheatre.com
______________________________________________________________________
Sponsored Content