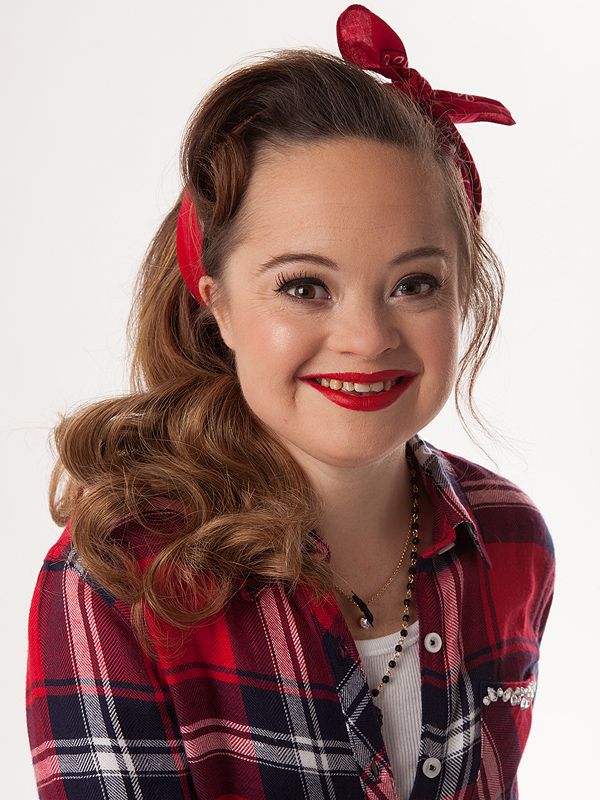 Down's Syndrome could definitely not hold her down, as a haircare and Beauty line (Beauty & Pin-Ups) revealed 32-year old model, Katie Meade as the face of their latest campaign.
This would make it the first time a woman  with Down Syndrome will be shown off as the face of their beauty product, which just reiterates that fact that beauty comes in all forms!
The CEO of the  Beauty & Pin-Ups brand told PeopleStyle:
"…we were launching this product, in our mind it could have been the next traditional pin-up — but as soon as we came up with the name "Fearless" it was really easy, we were like, 'Well Katie's fearless.'"
Katie also added, "It's pretty cool because I love being apart of the Beauty & Pin-ups family,".  She attributes her love for beauty to Jennifer Lopez who is her style and beauty icon, and her family whom she says sparked her beauty obsession.
"My sisters actually taught me how to fix my hair and make a bun," she shares. "They have taught me so much about beauty and fashion and I learn from them about makeup, shoes, jewelry, etcetera. I love them and they inspire me to look really good."
She has this has her beauty mantra: "Makeup makes me feel good about myself," she says. "Every day is a great day to feel good about yourself. Feeling good makes you look good — that's my motto."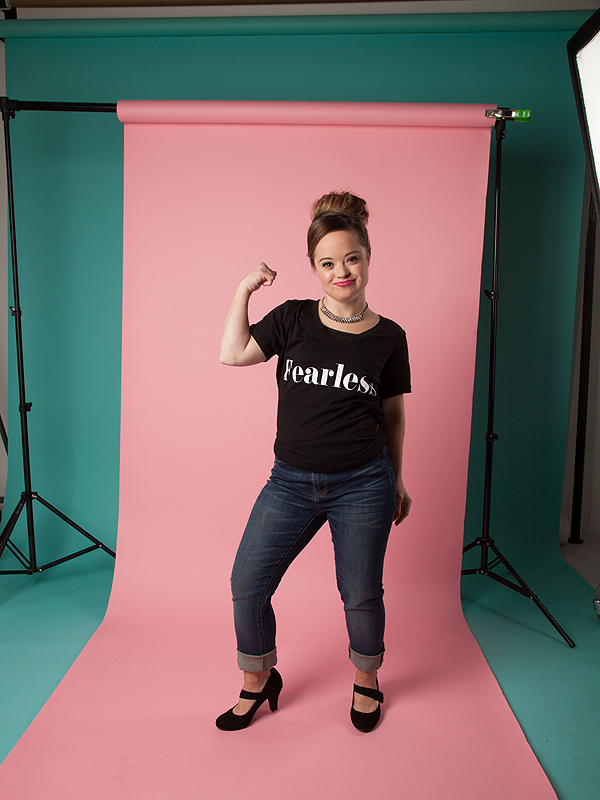 Katie's beauty doesn't end at facial value. She is also a global ambassador for Best Buddies, she works as an Office Generalist in her county's treasury office, and is a former Special Olympics athlete. But at the end of the day, she just wants to inspire people — and she's doing a great job at it.
"People see me for who I am and they see me not as someone with a disability, but that I have ability," she shares. "And I like to try new different things and I inspire women to do that. Beauty belongs to everybody."
Photo Credit: PeopleStyle Watch