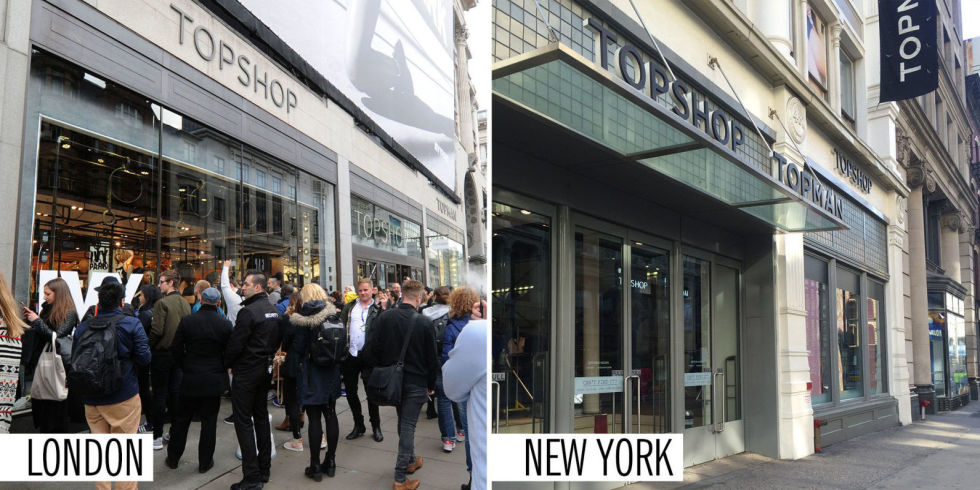 According to Marie Claire (marieclaire.com), not a lot of bees from the beehive showed up for their queen bee in New York for the launch of her Ivy Park athleisure clothing line in Topshop.
We brought you the news of the brand's launch to you (click here if you missed it) and anticipated that like all other Topshop collaborations, the queues would be ridiculous especially because it's Beyonce!
No overnight queues or anxious shoppers waiting to break down the door or fighting fans ready to do anything for a piece of the collection. But we can confirm with receipts that the turn out was quite low for the Ivy Park launch at Topshop's Soho location compared to what it was in London.
"I woke up and saw the hashtag and could see that London had crazy lines, so I felt like I had to rush to get down to the store," said one shopper, Krystal. "Why are people not here? It's Beyoncé. I don't understand"
"Everyone's into the athleisure look right now so I thought this was going to be down the block," said another shopped named Emily. "I'm so surprised."
Cornelous Danzey, Topshop's creative brand manager, was shocked too. His team has been prepping for this day for over a year now. "I was thinking people would be lined up down the block," he said. "I follow Beyoncé on Instagram and everyone's raving about Ivy Park."
But he's sure the crowd will pick up over the weekend. "I think we made it apparent that Ivy Park is now a part of Topshop's brand. It's not just a one-week collaboration that's going to sell out and disappear — this is going to be with us continually throughout the season," he said. "The clothing in other store collaborations are very theatrical, but this line is more wearable. It's all about comfort and it's not about show."
Danzey also assured that shoppers have nothing to worry about if pieces do sell out, because Topshop will be restocking the collection every two weeks.
Source: Cosmopolitan