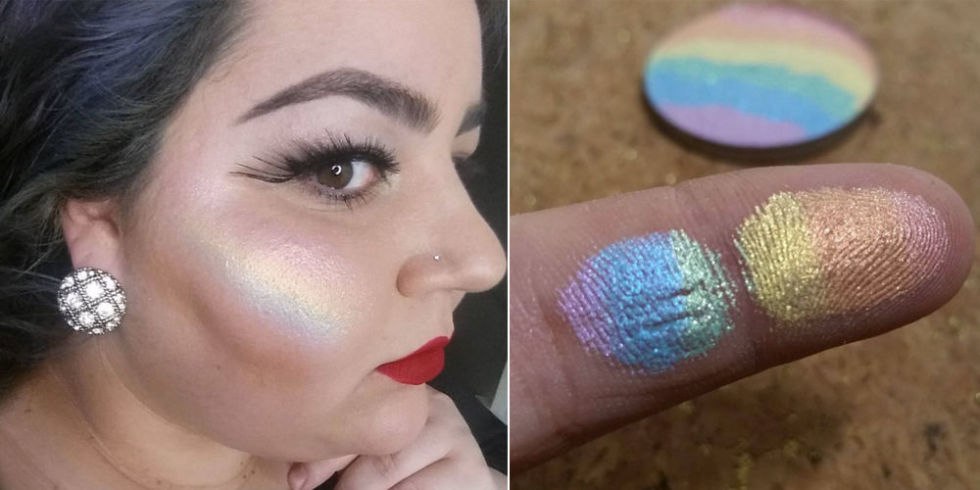 An Etsy seller Bitter.Lace.Beauty has come up with a rainbow coloured highlighter and it's taken the internet by storm because the 'Prism' highlighter which retails for £11.49, has sold out surrounding the hype.
Have a look at it.
Individual swatches of all the colours, could be used for eyeshadow as well.
When blended the highlighter turns to a simmer teal colour perfect for the eyelids.
She also tests it on dark skin, to show it fits on all skin tones.
The seller just recently announced there will be a restock of a limited amount of the highlighter on Friday April 29th at 12 pm noon EST, just in case you wanted to get in on it.
Will you try it out?