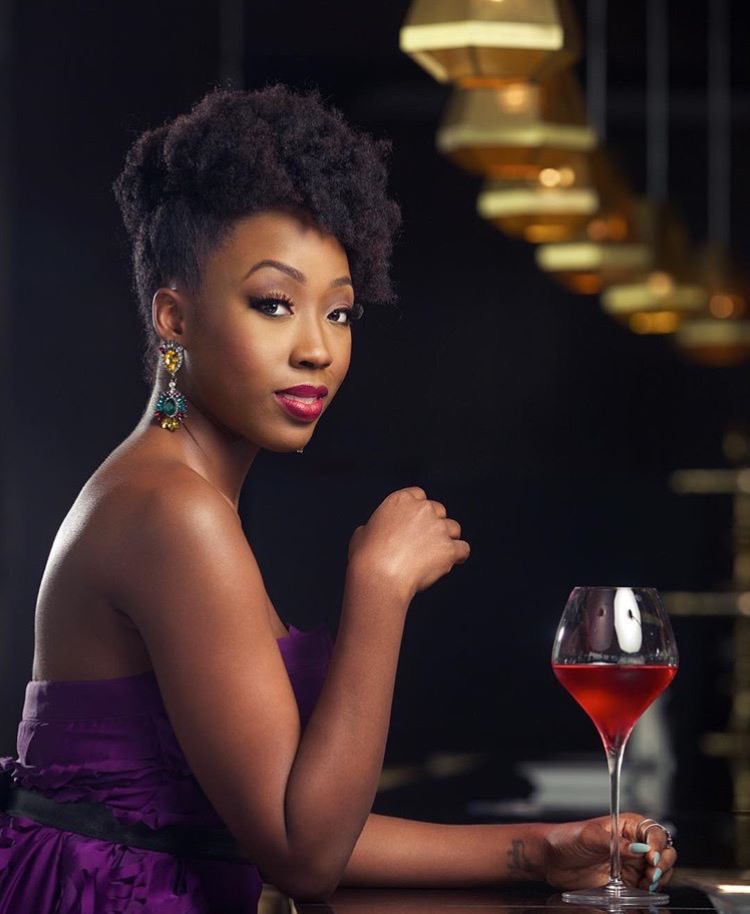 It's time for another edition of #BNFroFriday!
Today we have another beautiful celebrity actress, Beverly Naya who plays Yaya on Tinsel, Before 30 and has been in movies like Surulere, Weekend Getaway and many more. In this interview, Beverly tells us about cutting her hair for the Before 30 show, her new found confidence through natural hair and how she deals with shrinkage and dry ends.
We have started this series with celebrities, but if you're reading this and would like to talk about your real hair journey – natural or relaxed, do email us – [email protected]!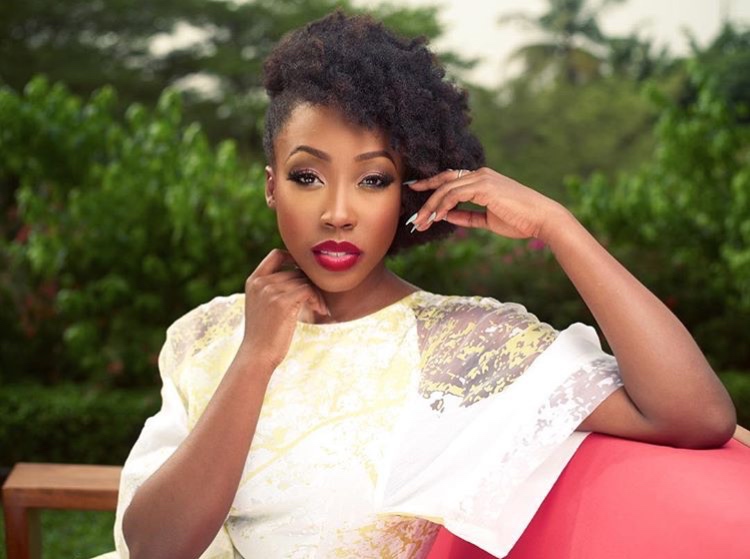 Here's Beverly's Hair Story
BellaNaija: Tell us about your hair
Beverly Naya: I am Nigerian, not too familiar with hair textures but after doing some research, I would say my hair is most probably 4b.
BN: You were once relaxed, why did you decide to go natural?
Bev: In the beginning, it wasn't a deliberate choice to go natural. I got tired of how damaged my hair was and just decided to cut it all off and wear wigs full time.
In the early stages, I wasn't too fussed about maintaining my hair, I just didn't want to deal with it anymore so I would wash and matt my hair every month and that was absolutely OK. I only started to care when I saw rapid growth, but even at that, I never thought I could confidently rock natural hair.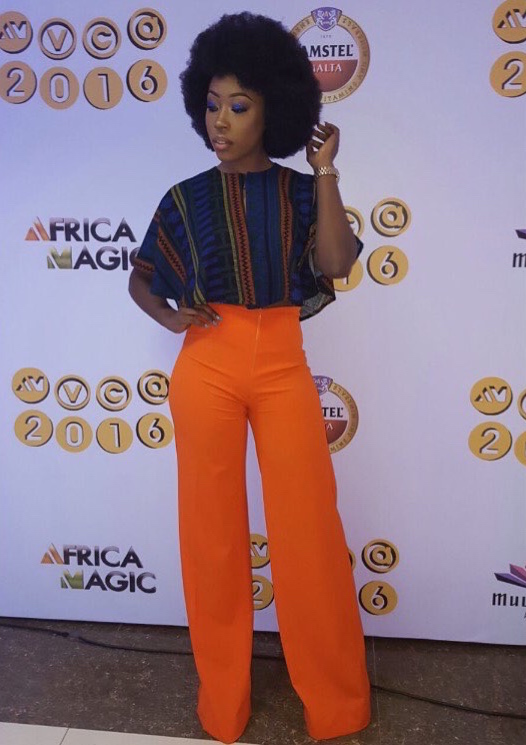 BN: How did you make the change?
Bev: I actually cut my hair twice in 2014, the first time was in February for Before 30. The producers of the show wanted my character to have short hair, the original plan was for me to wear a short wig but I literally woke up one morning, called the producers and told them that I wanted to cut my hair. Of course they were excited to hear that but they were also pretty confused because my hair was long.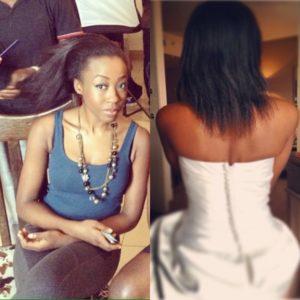 I remember getting to the salon and the hair stylist was trying to convince me not to, but I guess when you've had enough there's no swaying you. The second time I cut my hair was when I decided to do the big chop, by this point my hair was severely damaged. I had relaxed my hair and then dyed it the same day, it wasn't long after that before my hair became exceptionally dry and damaged, I was devastated. I did the big chop in September 2014, my friends were shocked but now they understand how I have benefitted so no regrets!
BN: Are you tempted to go back to being relaxed?
Bev: I really don't see myself relaxing my hair. I love how healthy and full my hair is now, it's a wonderful feeling knowing that I've got my hair to this point. This is the healthiest and happiest my hair has ever been.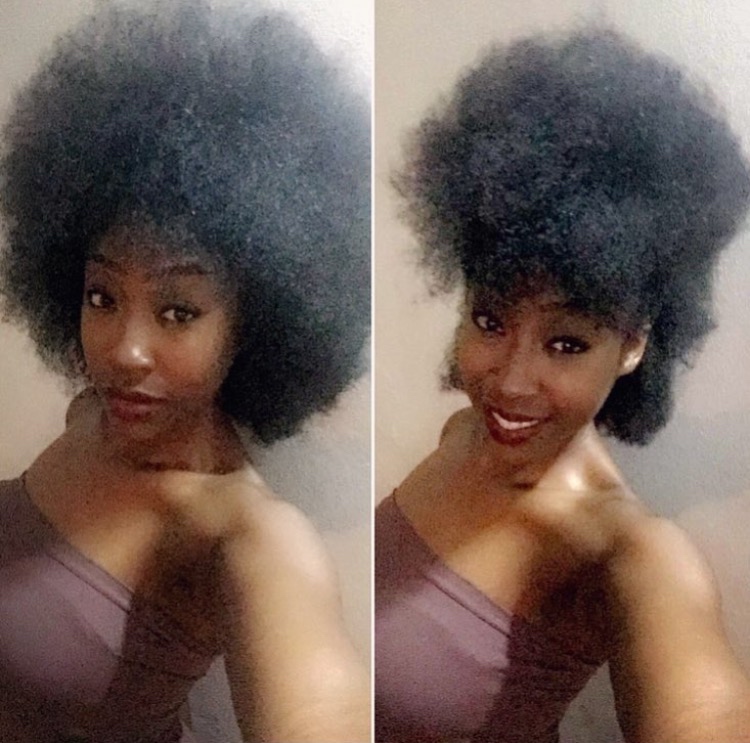 BN: Ever hidden your natural hair in the past?
Bev: I only decided to embrace my natural hair late last year, I got tired of long hair/wigs and people kept saying to me, "you've got all this hair, why do you keep hiding it?" It was definitely the fear of not knowing how to style it that prevented me from embracing it as well as the fear of damaging my hair again.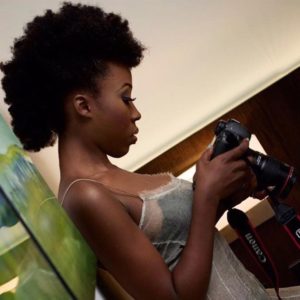 It was actually Henry of Big H Studios (photographer) that convinced me to go natural, we were in the planning stages of my website photoshoot and I was describing the wigs I wanted to use and he randomly just suggested I use my natural hair. I remember grimacing at the thought, the plan was to use my natural hair for one look at my photoshoot, we ended up using my natural hair for the entire shoot! I never looked back after that.
BN: How long have you kept your natural hair? 
Bev: Nineteen months now. I've trimmed my hair a few times, it's necessary to prevent dead ends.
BN: How does climate affect your hair?
Bev: Shrinkage will not let someone live life! Because of the humidity, my hair tends to shrink quickly, but I found that moisturising and twisting my hair before bed helps to prevent drastic shrinkage a whole lot. Also because of the heat, the ends of my hair tend to get a bit dry but this always improves once I moisturise it.
BN: How do you deal with the climate and how it affects your hair?
Bev: I won't deny the fact that natural hair requires quite a bit of attention, especially in this climate but the end results have been so worth it. I deep condition/ treat my hair every three weeks, this leaves my hair softer and a lot easier to manage in this weather.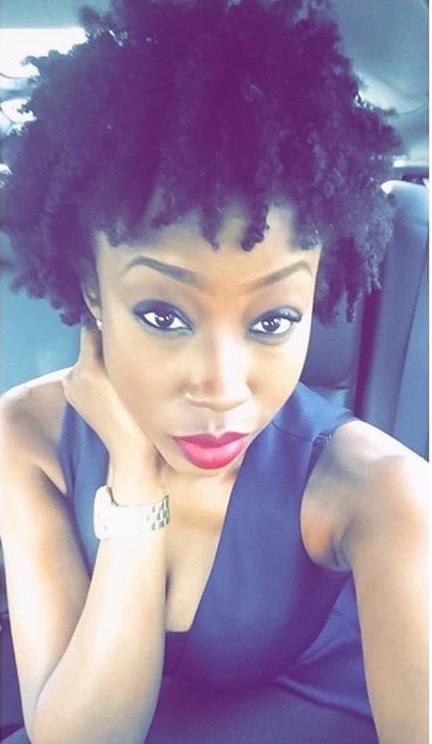 BN: What's your stance on natural vs chemical products?
Bev: To each her own! Do whatever works for you, I don't think there is anything wrong with relaxing your hair, I just choose not to because I love how far I have come as a naturalista, the journey is exciting.
BN: What's your hair routine like?
Bev: I moisturise my hair daily using Coconut Oil and then twist it before going to bed. I treat my hair every three weeks using Dark and Lovely's Healing Treatment and then moisturise using Coconut Oil and organic Shea Butter.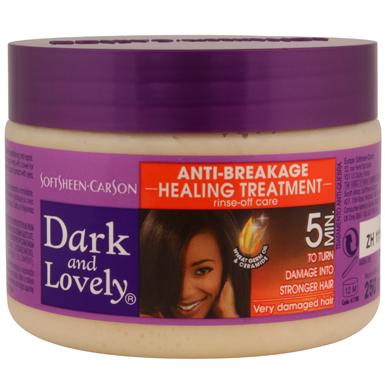 BN: What advice would you give to people thinking of going natural?
Bev: Make sure you're ready, natural hair requires a lot of attention and love. Don't get frustrated if you're not yielding the results you want quickly enough, you will eventually. Everyone's hair journey is different, the most important thing is that your natural hair is healthy!
BN: What do you like best about your hair and being natural?
Bev: The extra confidence it gives me, I love the fact that I've been dedicated enough to get my hair to where it is now. It's a super cool feeling saying yes whenever people ask if my hair is all mine, I can't explain it but being natural offers a very liberating feeling. It's also nice to finally have found a look that works for me.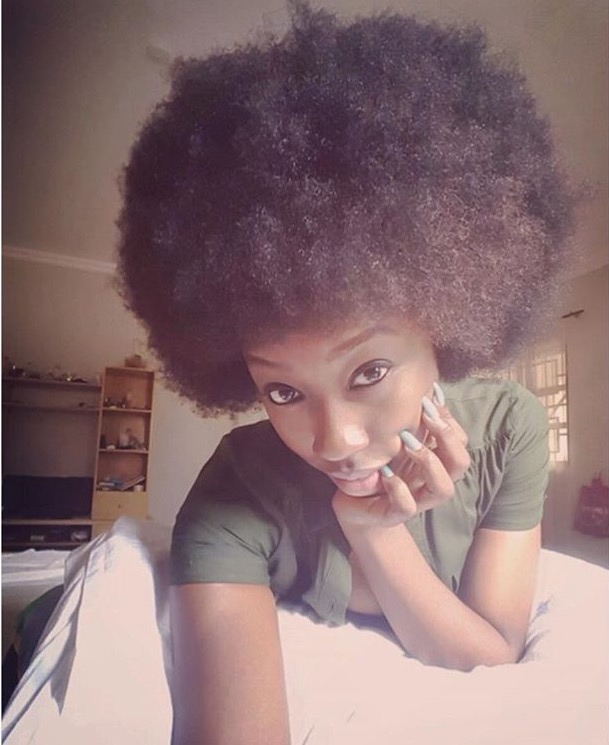 BN: What are your favourite hairstyles?
Bev: Definitely the mohawk, its one of the only hairstyles I know how to do on my own and I like the way it looks on me. The other would be the twist out, I really like the loose curl look, I think it's pretty.
See more Photos
Her favourite style, The Mohawk
It's a mohawk day on BN today, after featuring Waje's mohawk styles for the first #BNFroFriday post today, the mohawk style is also Beverly's favourite hairstyle!

Protective Styling
Thank you Beverly!
Hope you enjoyed this weeks feature. We've also featured Uru Eke (click here if you missed it) and Dorcas Shola Fapson (click here if you missed it).