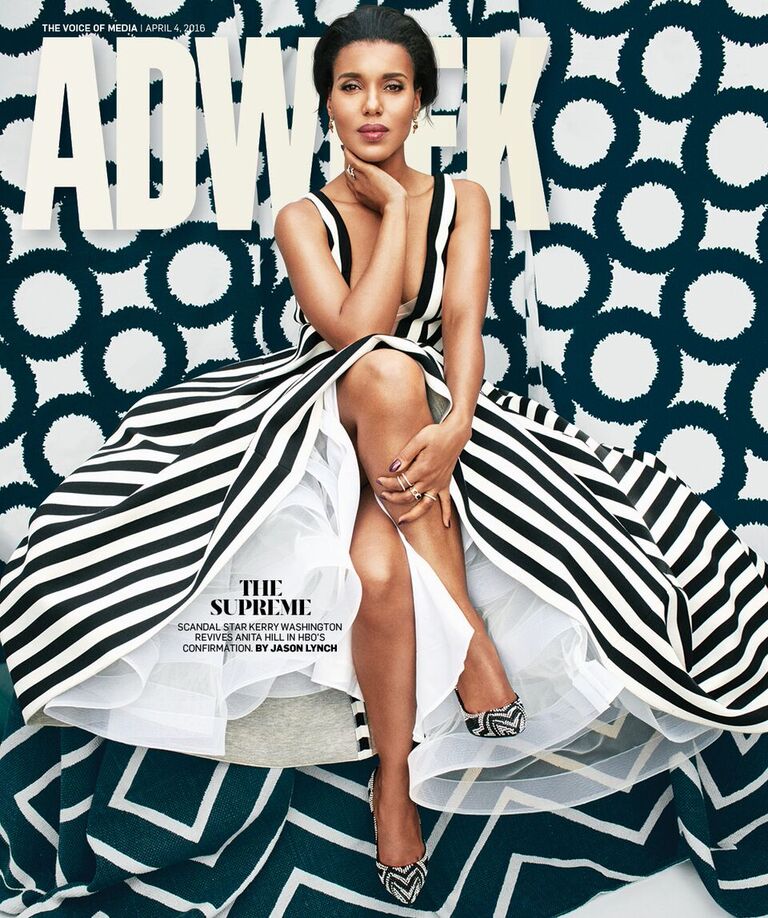 Kerry Washington is on this week's cover of Adweek. She sat down with TV Writer Jason Lynch to talk Scandal series-ending rumors, HBO's Confirmation, Hillary Clinton and her long-time brand collaborations.
On the end of Scandal …
For her part, Washington says she hasn't talked with Shonda Rhimes about when Scandal will close shop, adding that she is happy to leave that decision solely in her boss' hands.
"I trust her," she says. "We are where we are because of her decision making."
Washington's co-star Tony Goldwyn, who plays President Fitzgerald Grant, suggests that next season could be the series' logical end point.
"I'm assuming at the end of next season, my presidency will be finished. So what happens to Scandal once there's a new president? Either that's the end or Shonda has something in mind that may or may not include me, a whole other direction."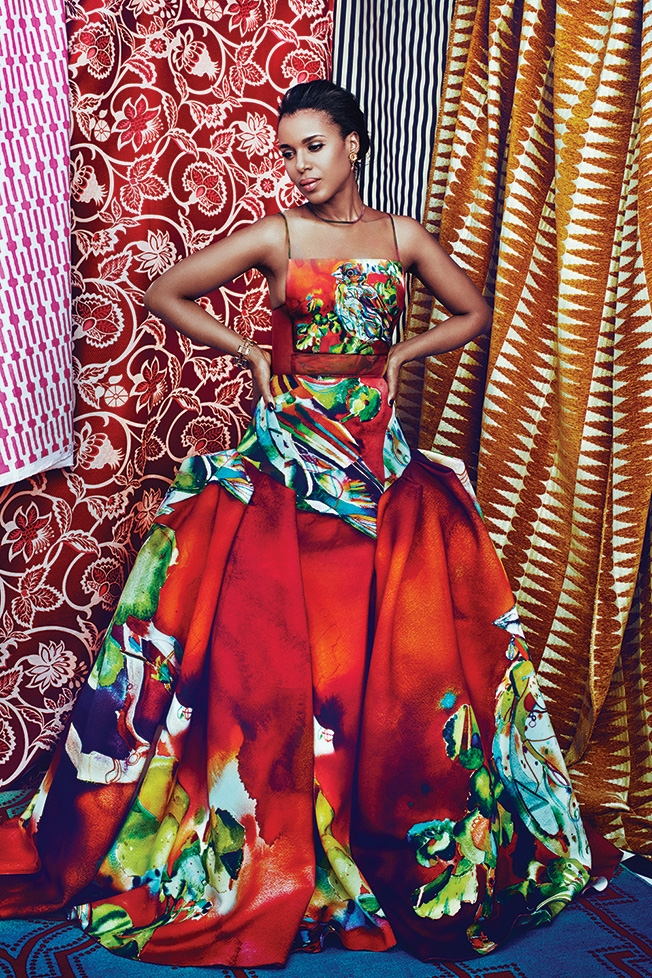 On Shonda …
Does she give you a heads up about the show's biggest twists, like your kidnapping storyline last year, or Olivia getting an abortion earlier this season?
No. I had no idea that the abortion scene was coming until I turned the page at the table read and read it out loud with everybody else. …
On Hillary …
Hillary Clinton stopped by the Scandal set in February. How did that come about?
I'm really close to the campaign. … Hillary was in town for a fundraiser, and Tony [Goldwyn, who plays President Fitzgerald Grant] and I thought we might get off work in time to go, but we didn't. So I emailed Huma [Abedin, Clinton's longtime aide] and said, "What don't you guys come here?" And they were able to. It was very surreal, because at some point you couldn't tell the difference between our pretend Secret Service on the show, and the real Secret Service walking on the set. …
What's Next…
Have you started to think about what you want the next phase of your career to be like after Scandal ends?
I don't know specifically what's next. I found the experience of producing on Confirmation to be extremely rewarding. I learned a great deal, but I also feel like I was able to bring a lot to the table, and that was a really rewarding experience. So producing will definitely be part of it. I am really loving design and I want to continue in that area. But I'm not sure. I'm going to continue to follow the opportunities that really speak to me authentically and genuinely, and see where they lead.