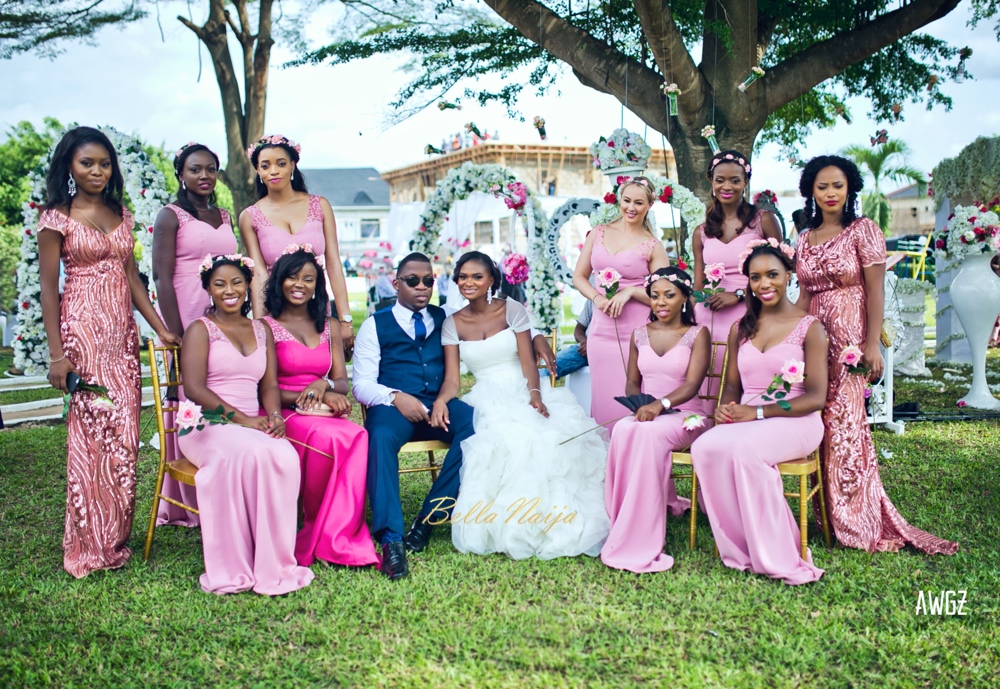 Oghogho and Farouk met via a mutual friend, Ini, who also got married this year – we  featured him and Idara' beautiful wedding in Akwa Ibom. Oghogho asked Ini to return the favor, and he did, by giving Farouk her number.
Farouk being a gentleman, took things slow. They became friends chatting over the course of three months, before he made his move and called her up, after she had teased him about not pursuing her like other guys. They happened to both be in London at the same time, and after spending a couple of days together, they decided to give dating a try… now here they are today, married as best of friends.
Og and Fafa had a 'destination wedding' in Lagos because their initial wedding plans didn't work out. But they made the pink and gold day a memorable celebration – the traditional Urhobo and Yoruba ceremony – the bride's mother and groom's family is Yoruba, had a regal feel while the white wedding was a garden dream.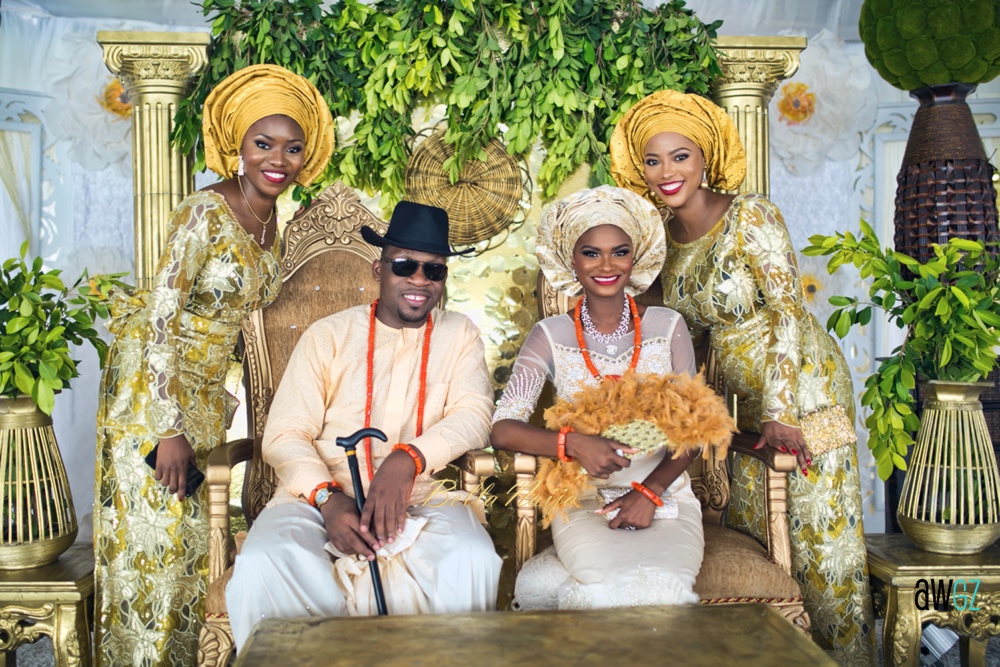 BellaNaija Weddings wishes Og and Fafa a life and love full of bliss and blessings!
~ All Photography: AWGZ Photography
How We Met
by Oghogho, the bride
We met through Farouk's childhood friend, Ini who happened to be my friend as well. I had introduced Ini to a friend and jokingly asked that he did the same, and so he introduced me to Farouk. Farouk and I chatted for about 3 months and became really good friends. I remember joking and asking him why he never toasted me as most guys would have.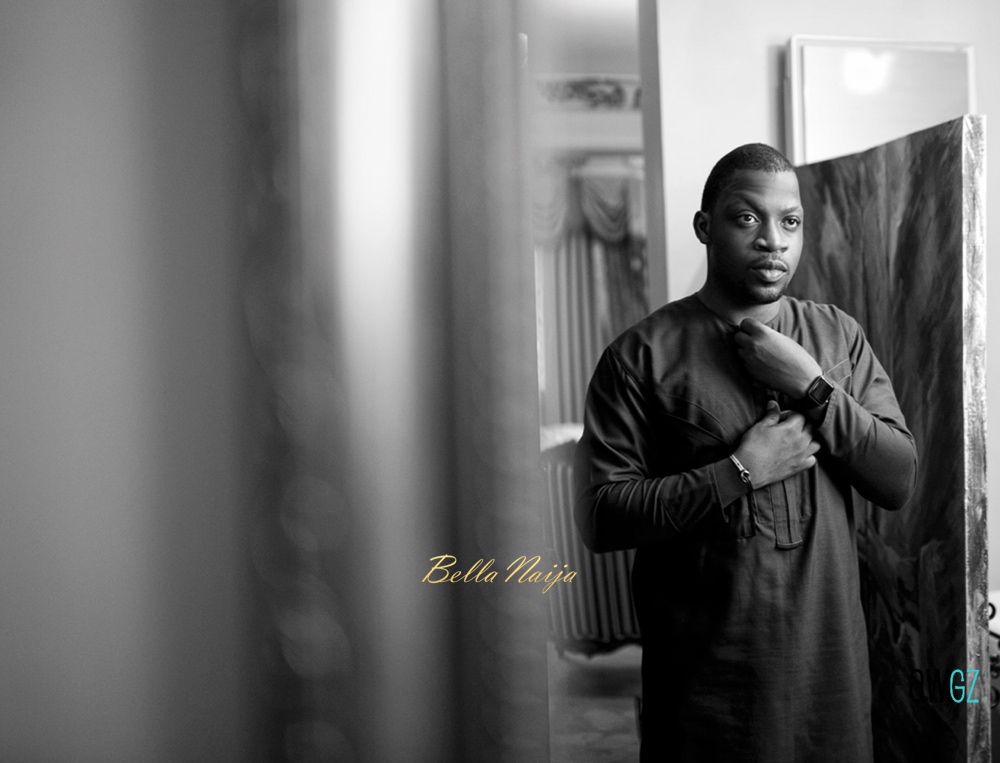 Early October 2010, I planned to visit my sisters who lived in London at the time and told Farouk about the trip. Coincidentally, Farouk was also going to be in London during that time and this is where #OGFAFA really began 🙂
When I arrived at my sisters' house in London, there was no one at home but I noticed that they had left a SIM card for me on the kitchen table. I immediately inserted the SIM card in my phone to call them so they knew I had arrived and within seconds my phone started ringing. I excitedly picked up thinking it was one of my sisters and to my surprise I hear Farouk's voice.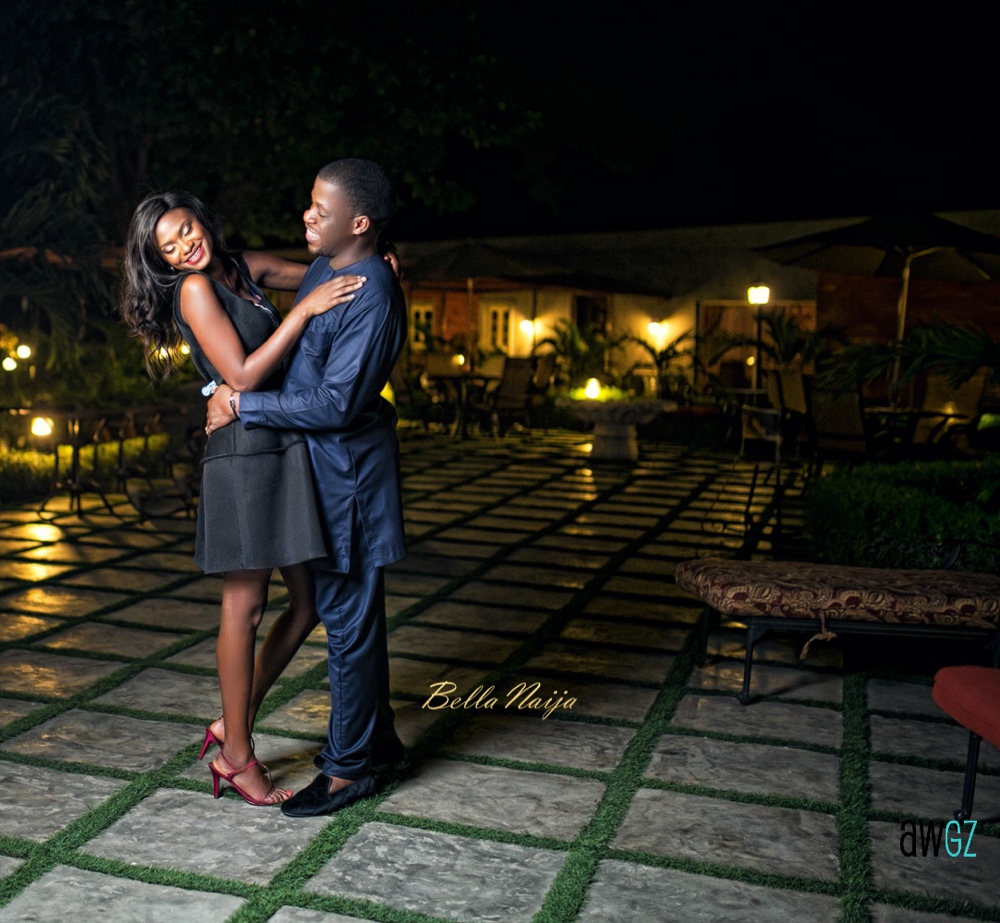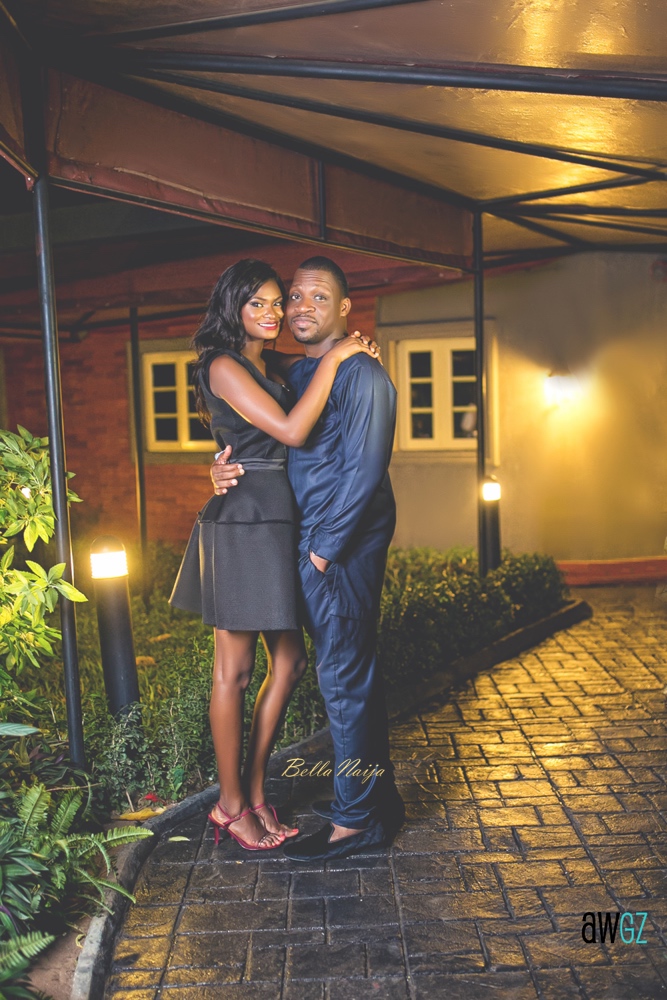 At this point, I was so confused because I didn't even know what the phone number was so it didn't make any sense that Farouk had it. He explained that when his friend Ini had given him my details three months ago, he had sent my BB pin, Nigerian number and also a UK one and he just tried his luck to see if the UK line would go through. Some luck!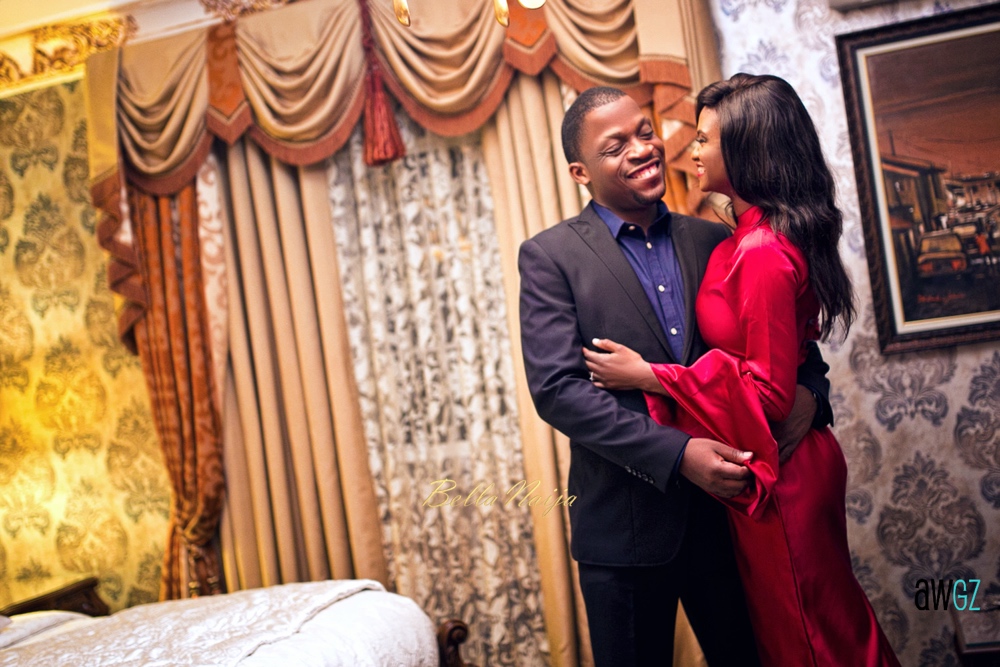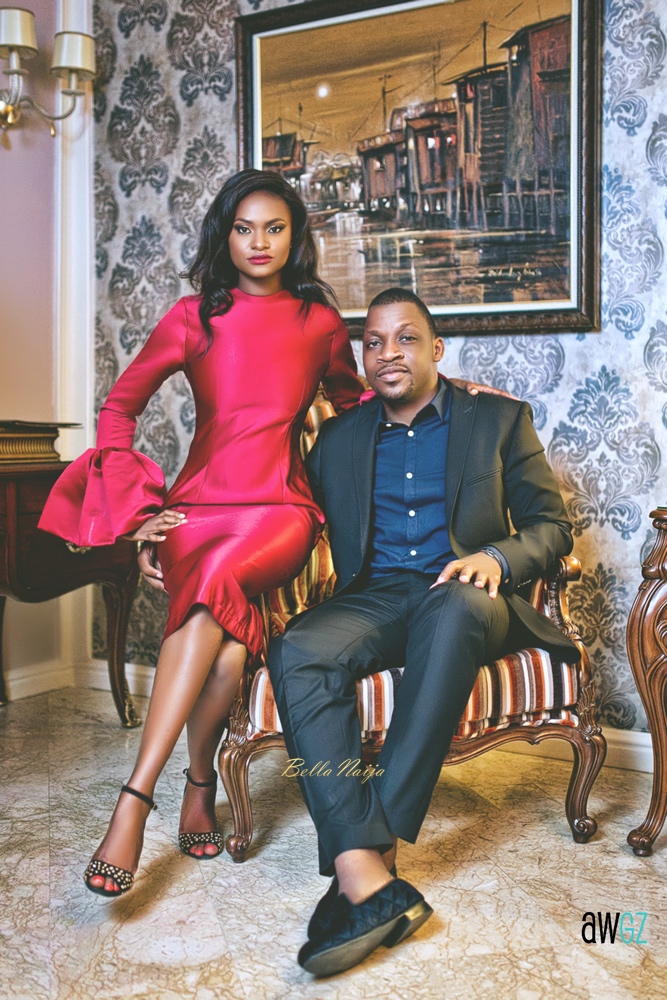 Apparently a year before that when in London on holiday, I spoke to Ini with one of my sister's number and he saved the number as mine. Big coincidence right? Or shall I say destiny! Farouk didn't expect the line to go through and only tried calling it once and if the line had been switched off, he probably wouldn't have called back. Thank God I picked up on the first call!
Anyway, to cut the long story short, we met up that same day at Hyde Park and also hung out for the next two days before he left to Nigeria. Within those days, we got to know each other even better, found out that we really liked each other and decided to give dating a try and here we are today, married as best of friends.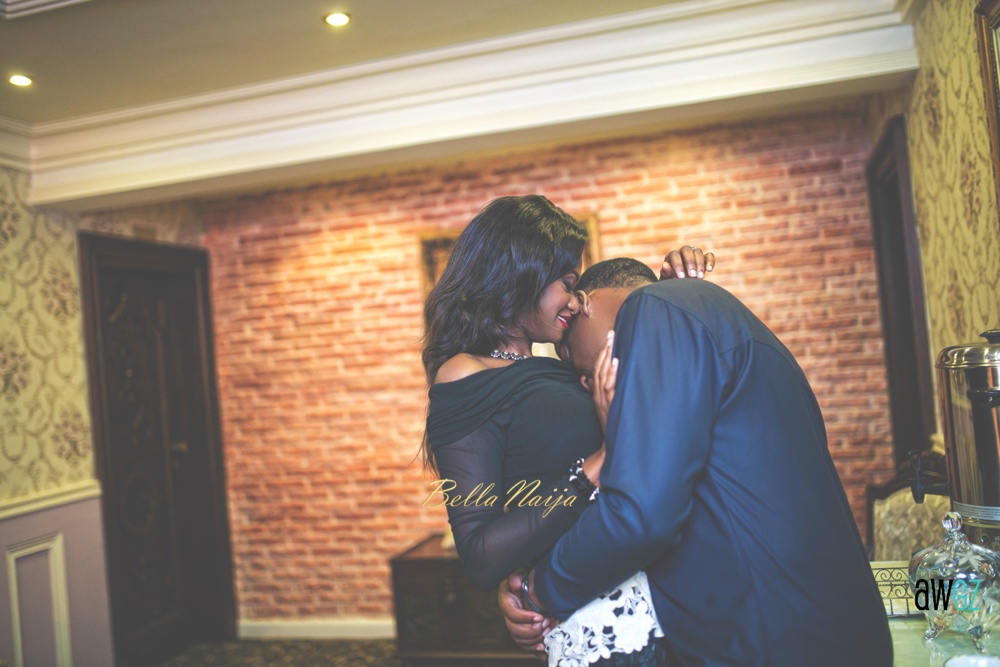 How He Asked
by Oghogho, the bride
On the 13th of August, 2013, Farouk proposed at The Orchid Bistro in G.R.A, Ikeja. This was actually a few days before I left to San Francisco for my Masters program and I actually didn't see it coming as I had thought he would propose during his first trip to visit me at school.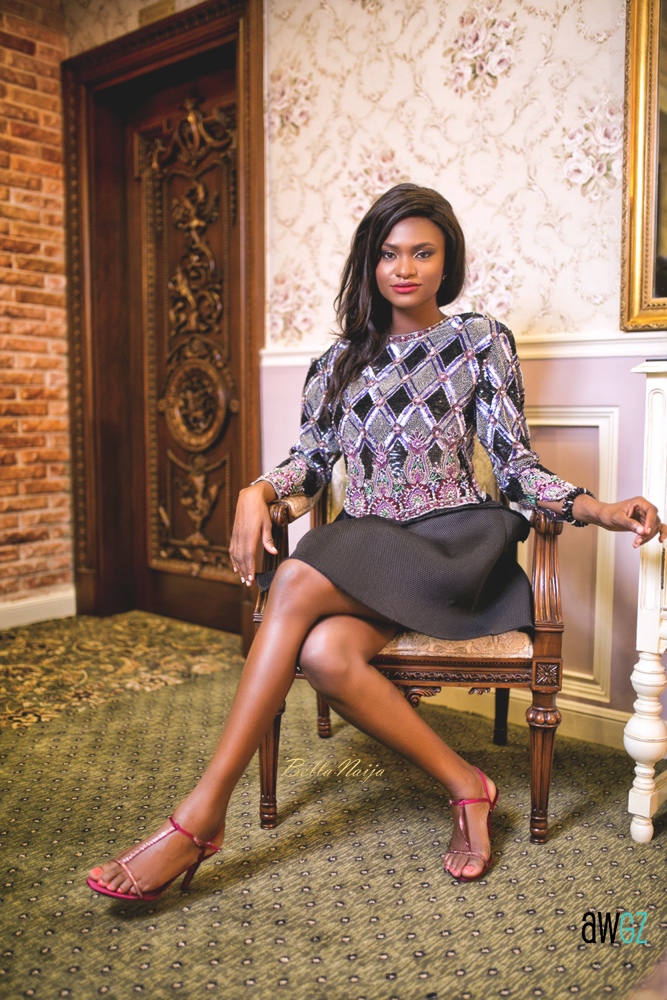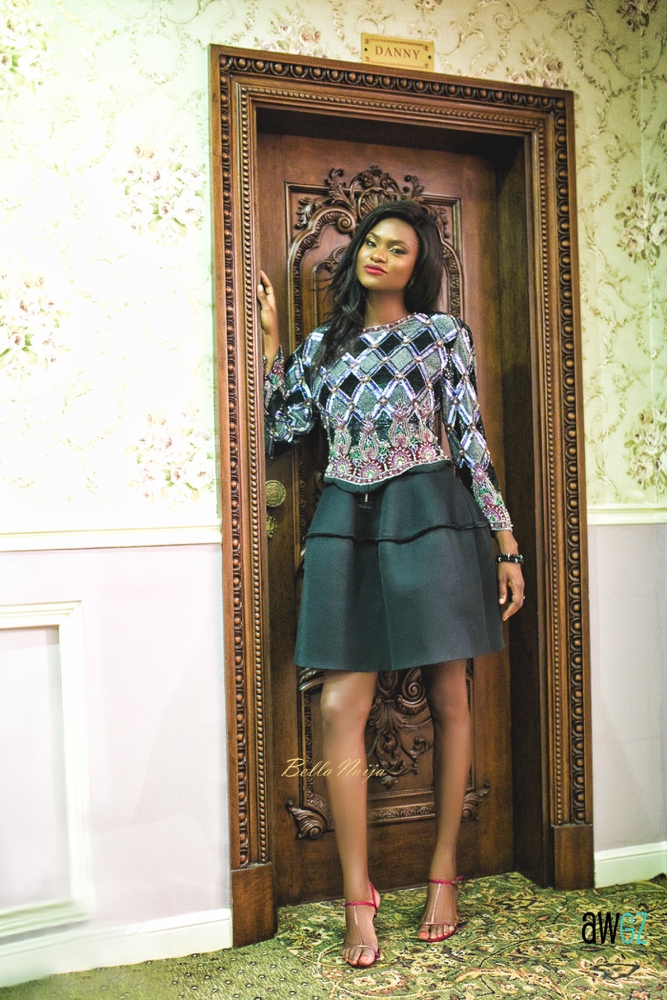 On this day, I went to meet Farouk after work and he complained that he was really hungry and wanted us to go for dinner, so we ended up at Orchid Bistro. I didn't suspect much as this was very usual, Fafa loves his food! Lol.
While we waited for our drinks, I kept looking at the dessert bar and Farouk tried to distract me as the ring was supposed to come from there via one of the waiters.
Our drinks arrived and my glass was nicely placed on a saucer with loads of petals. I was quite surprised and looked over at Farouk's drink which just came in the glass alone. I was like "wait a minute, why is my glass on a saucer?" and then I noticed that it wasn't only petals on the plate but also the most beautiful engagement ring. I was really surprised and Farouk went on one knee and proposed. Of course, I said yes!!!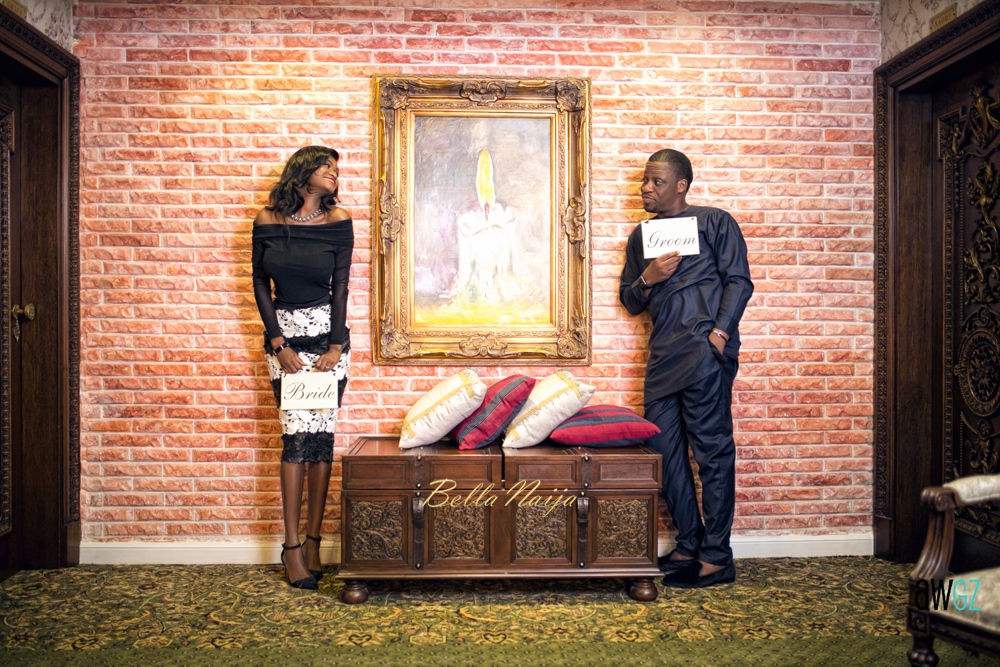 Advice for Couples – don't let any one take your dream away from you!
Our advice to other couples planning a wedding would be to go for exactly what they desire as long as it falls within their budget. Don't let anyone or anything take your dream day away from you. Farouk and I actually wanted a destination wedding and we explored Paris and Zanzibar. We had a wedding planner in Paris and had sent our save the dates & destination but had to cancel last minute because of the costs and timing.

Super devastated, we started making plans for Zanzibar which seemed relatively affordable but a week to making our payments, Farouk's mum shared a concern that made us reconsider the wedding plans. At this point, you cannot imagine how devastated we were. We didn't give up on our dream, so we thought, why not create a destination wedding in Lagos!

We immediately started searching for gardens in Lagos and then Oghogho stumbled on a picture of Jhalobia Recreational Park and Garden and we went to check it out the same day and instantly fell in love with the beautiful, well maintained garden. Guess what, it doesn't stop there, there was another concern raised about having an outdoor wedding in Nigeria and especially during the raining season. This time around, Oghogho was not going to change her mind come rain, come shine, it was going to be there and it was continuous praying and fasting all the way till the wedding day.

We give God all the praise as it did not rain in the garden, it rained in Ikeja and neighboring areas but not in the garden which happens to be located in Ikeja. Our advice is to go for what you want but don't get too carried away, also make plans for your beautiful marriage.
Highlights
The traditional ceremony, having had so much support from family and friends in terms of attendance, even though we started at 8 AM.
Second was the outdoor Church ceremony which felt much like a fairytale, we had the MFM Orchestra play several hymns and Gospel Choir perform.
And last but not the least was our entrance dance.
You can see all the highlights in the video!
White Wedding Video by Blackmoor Media Republik

White Wedding Photos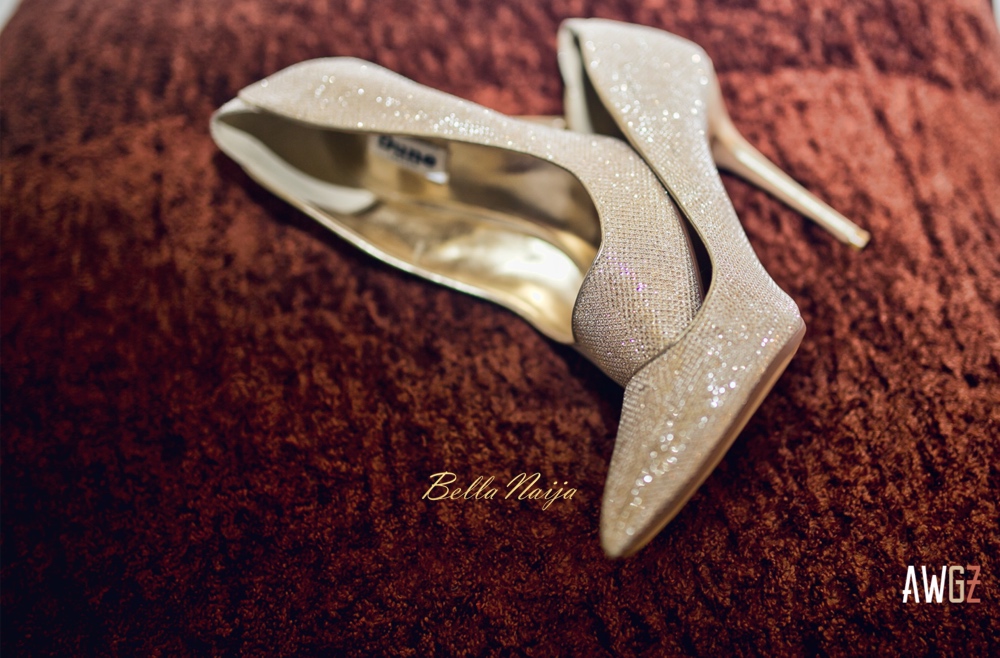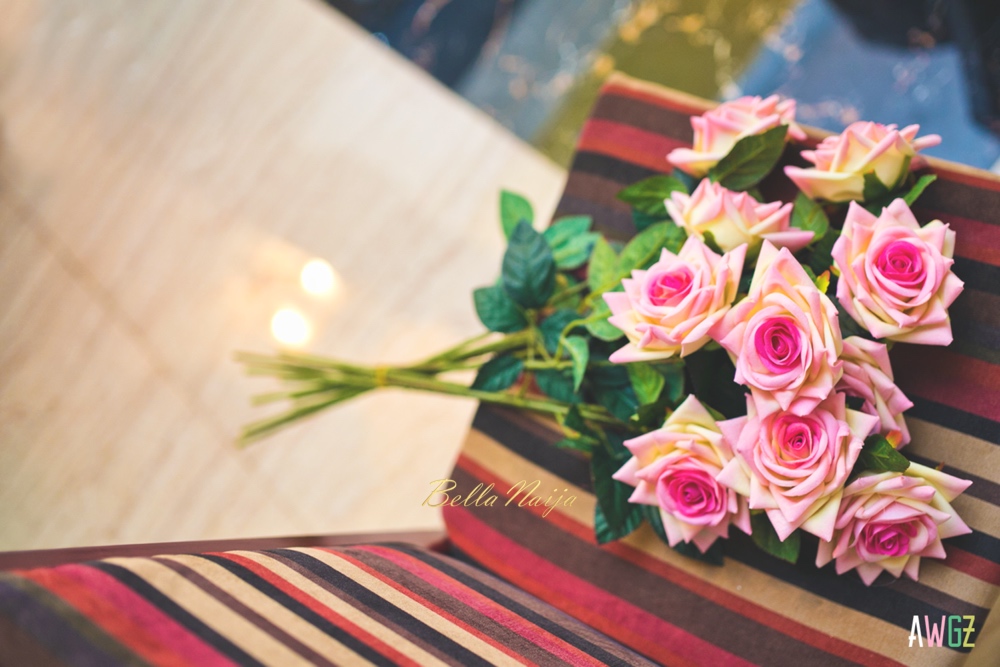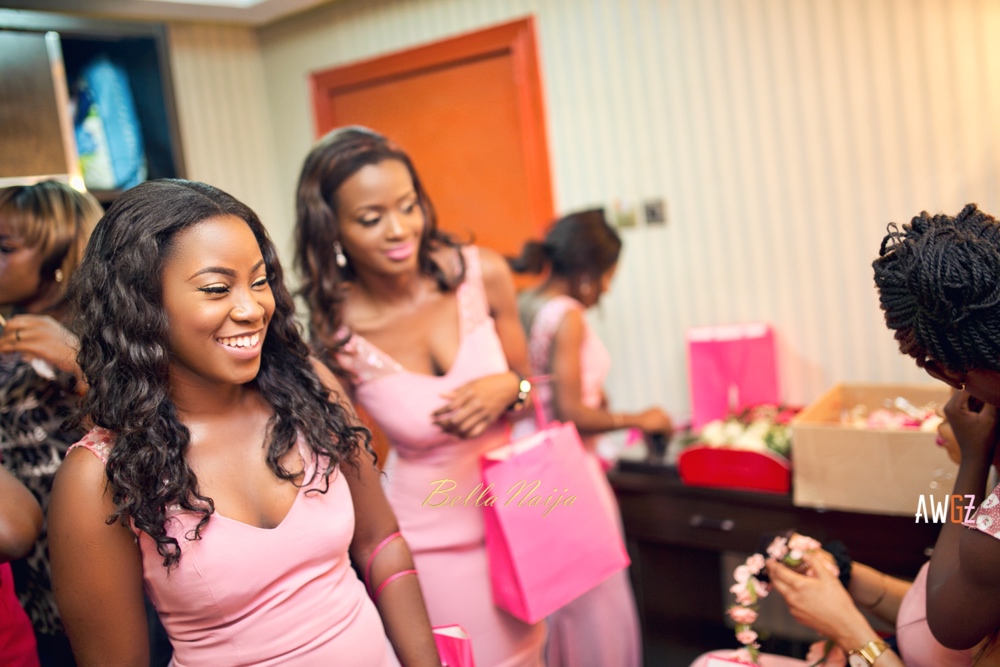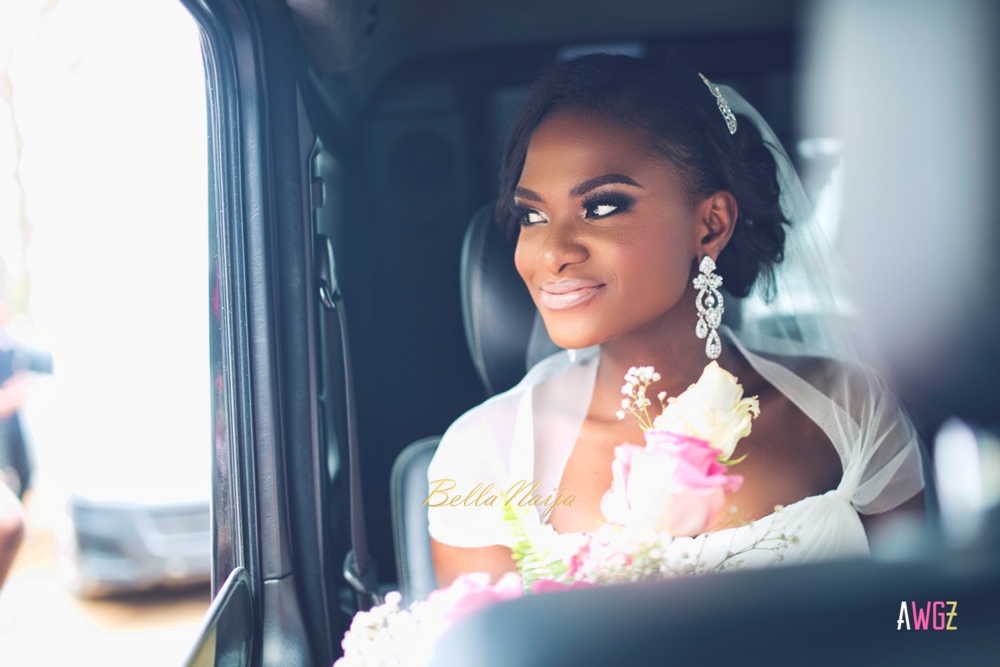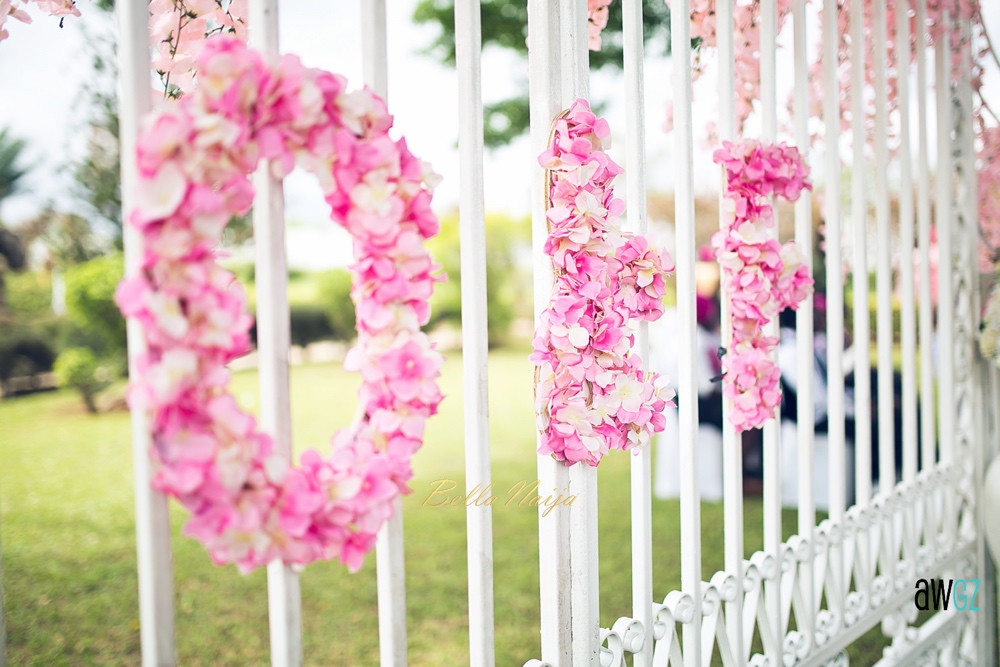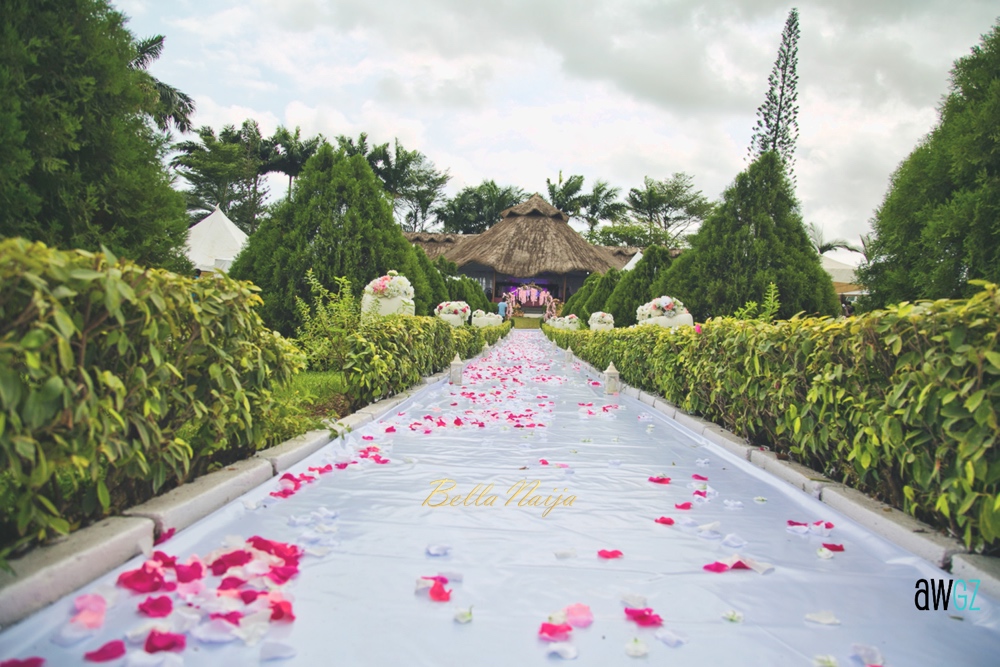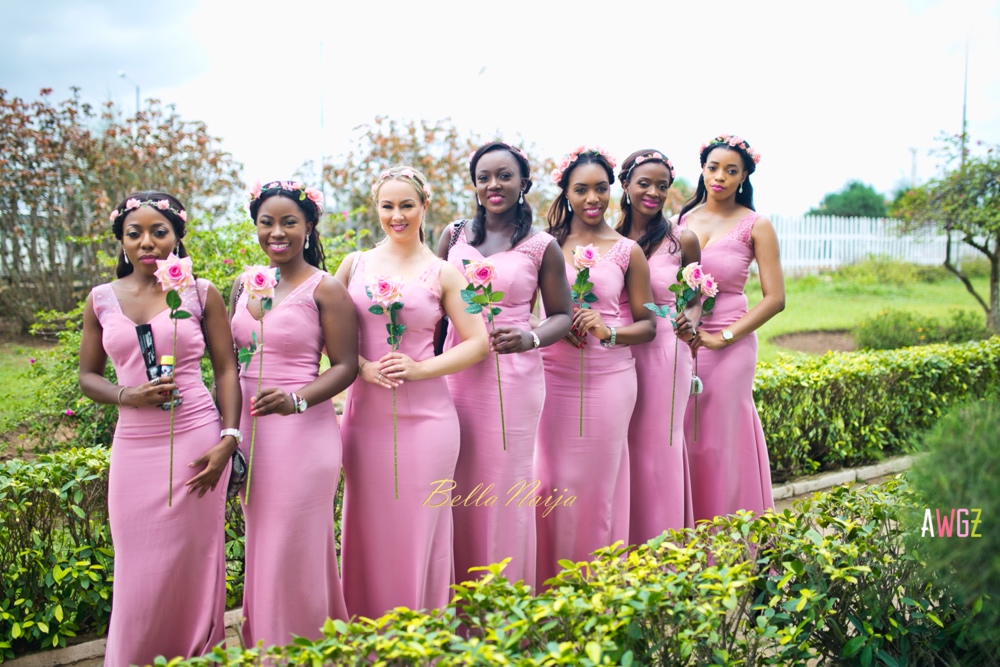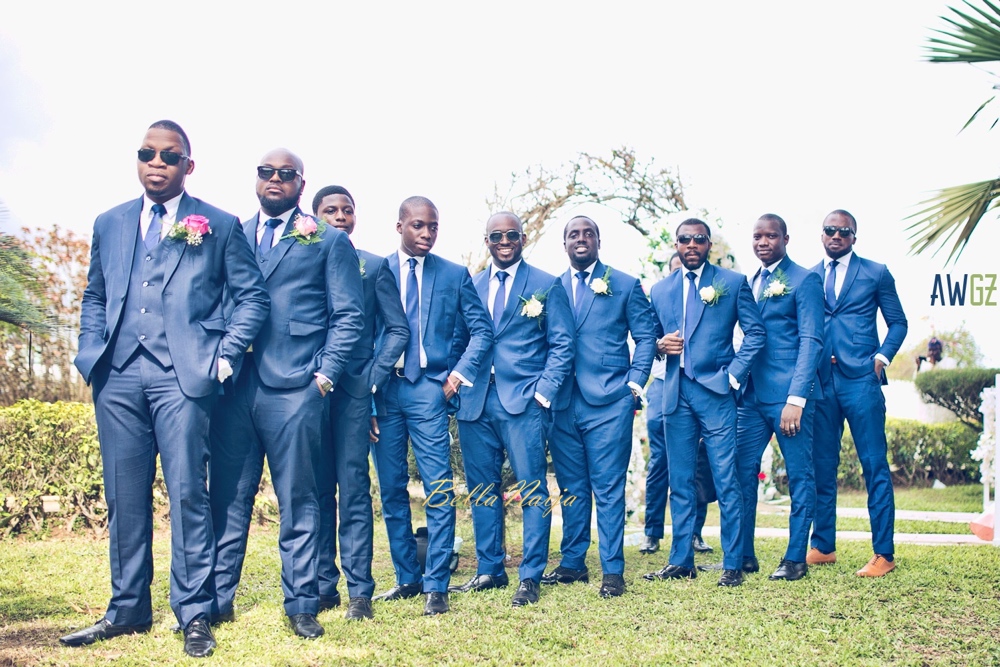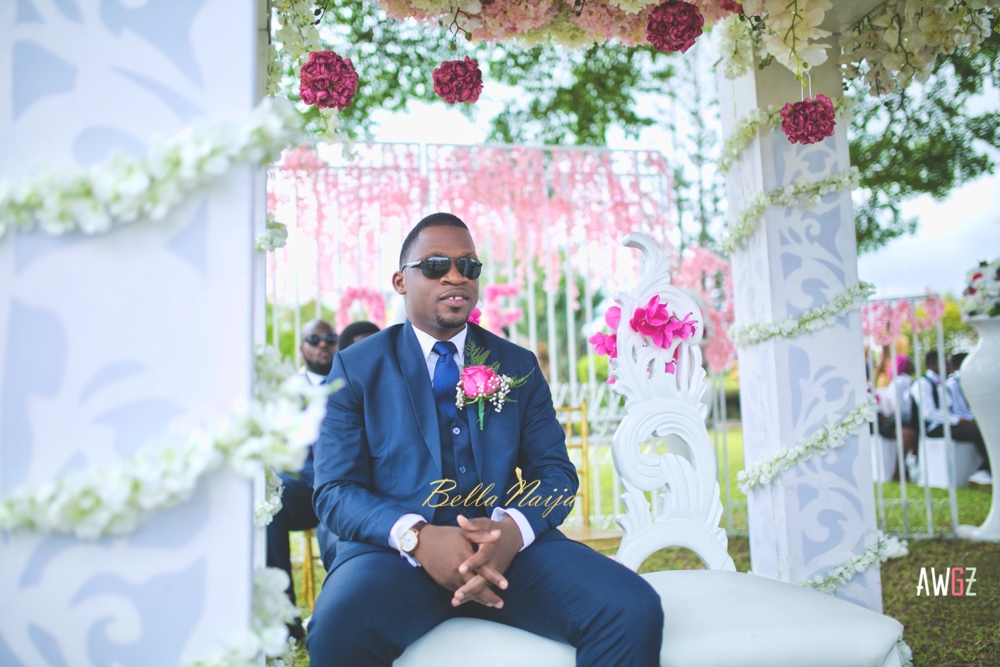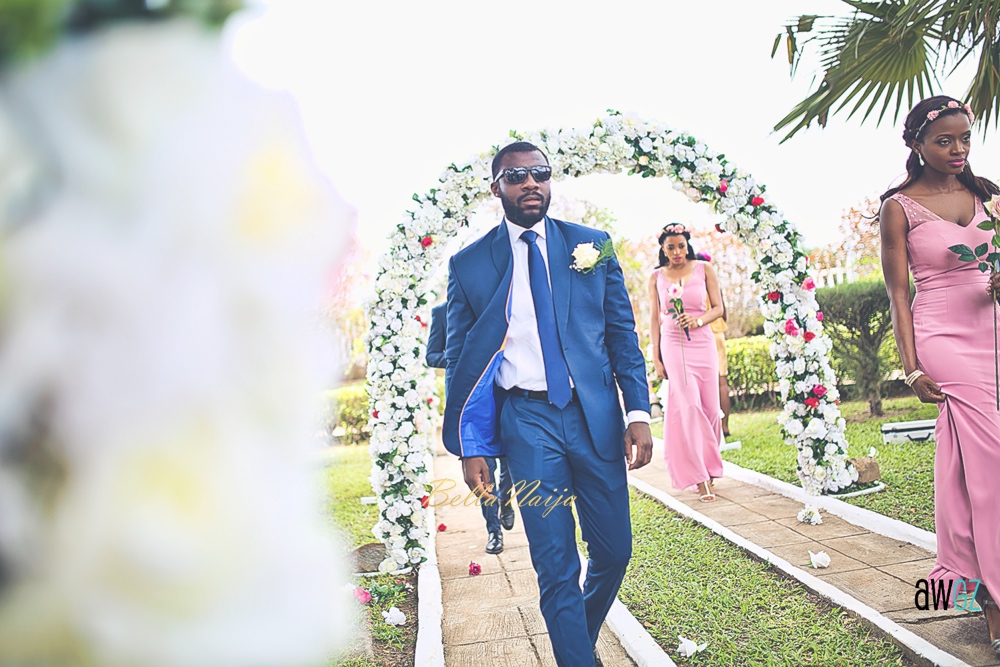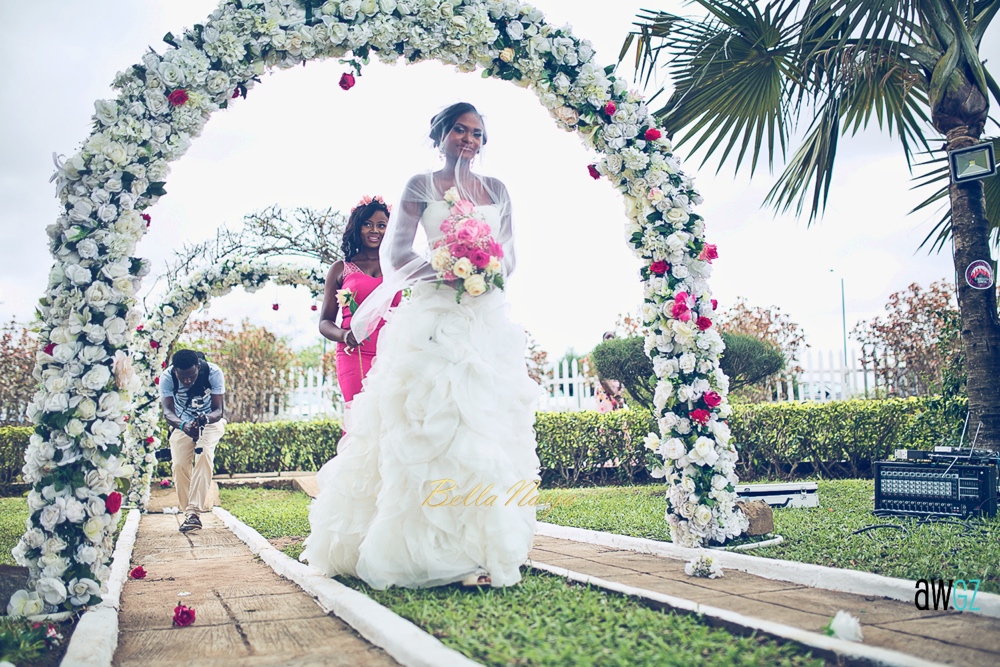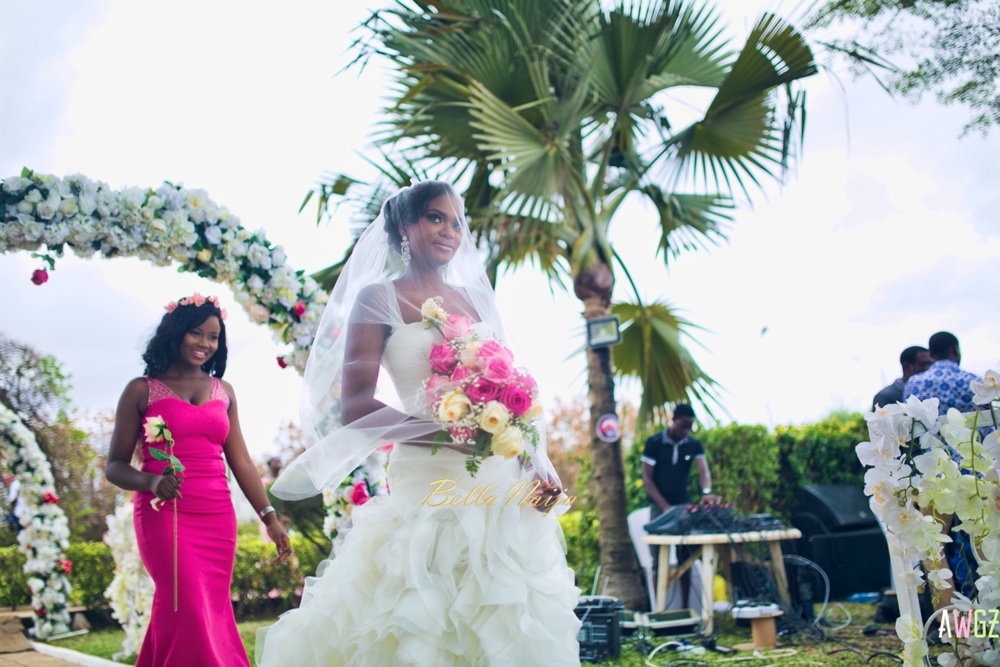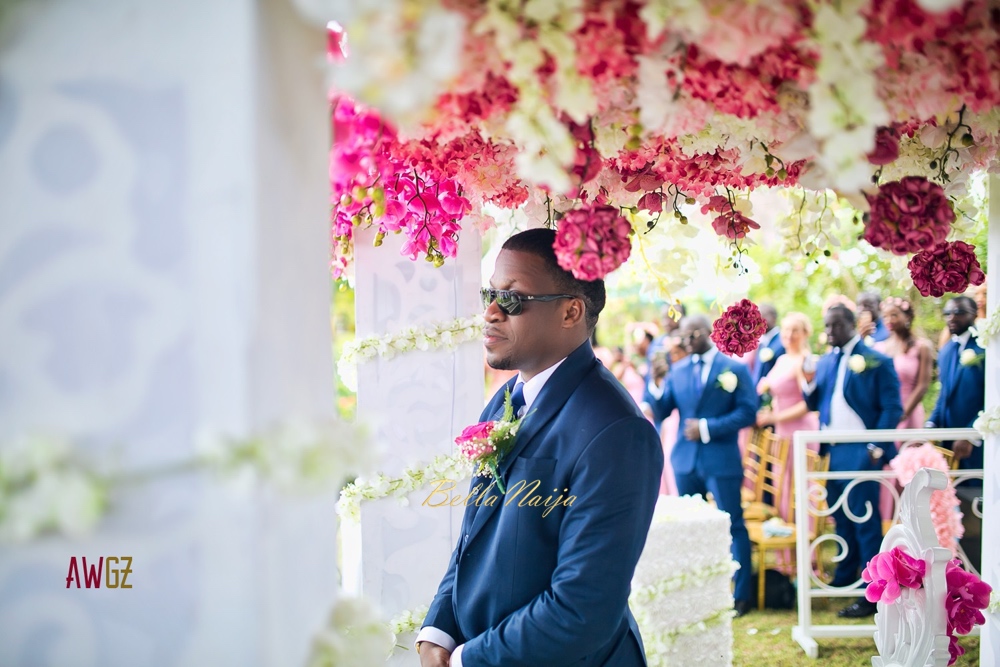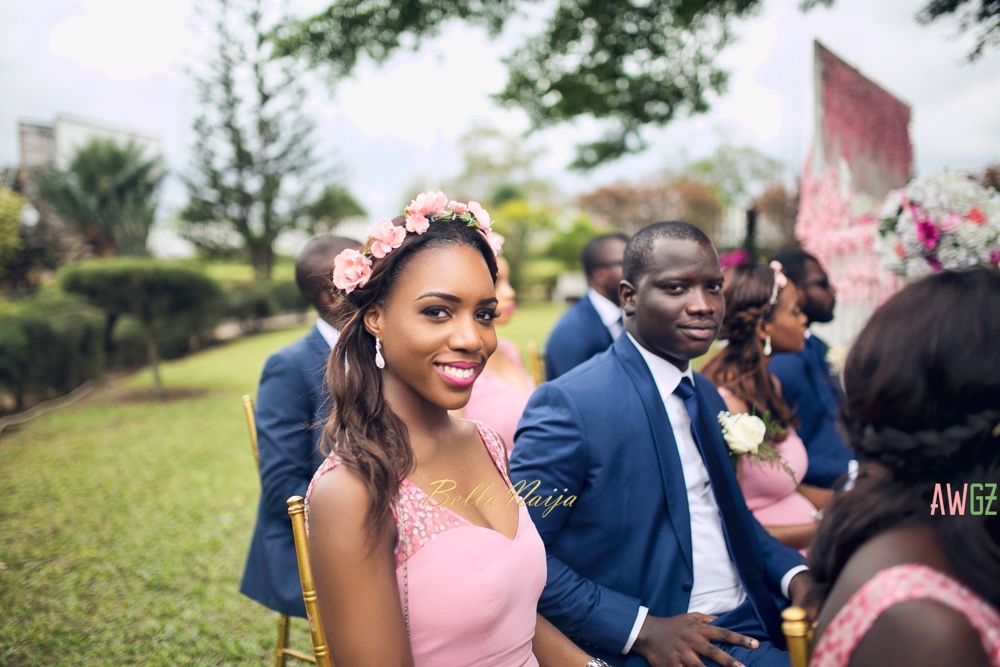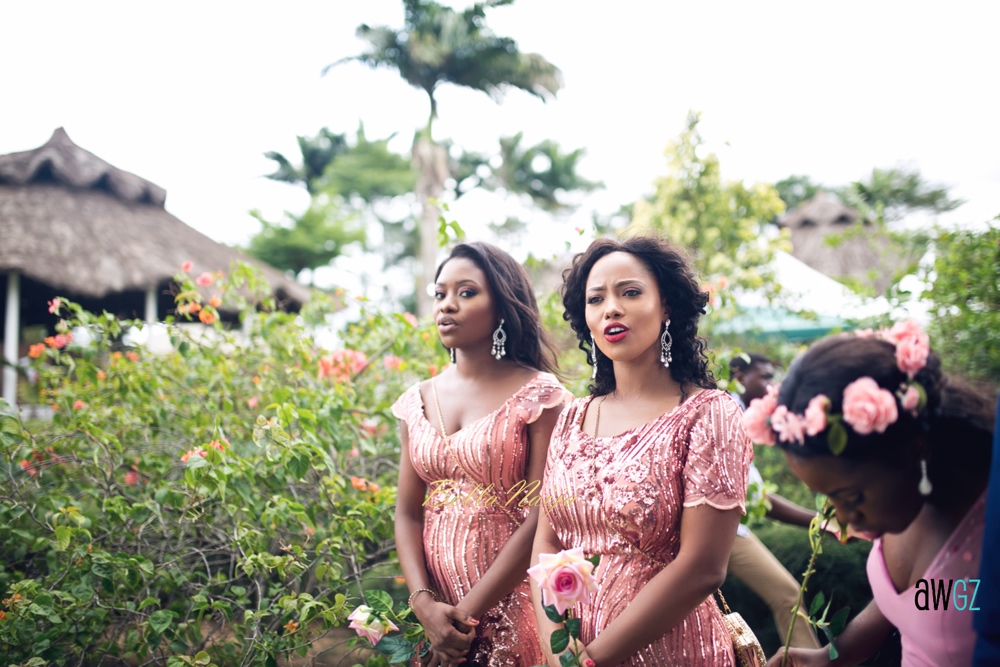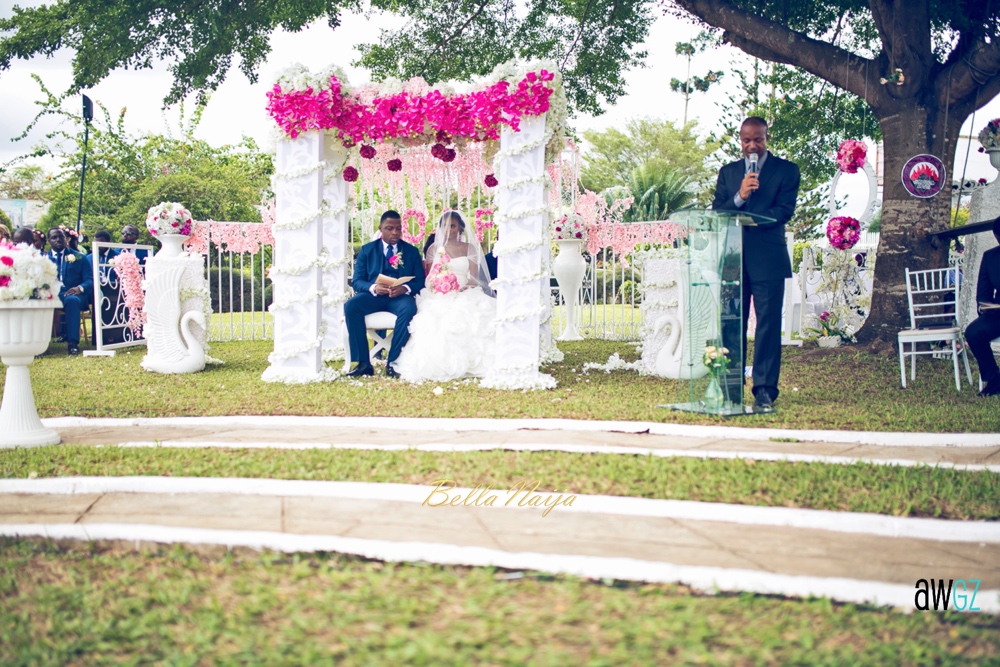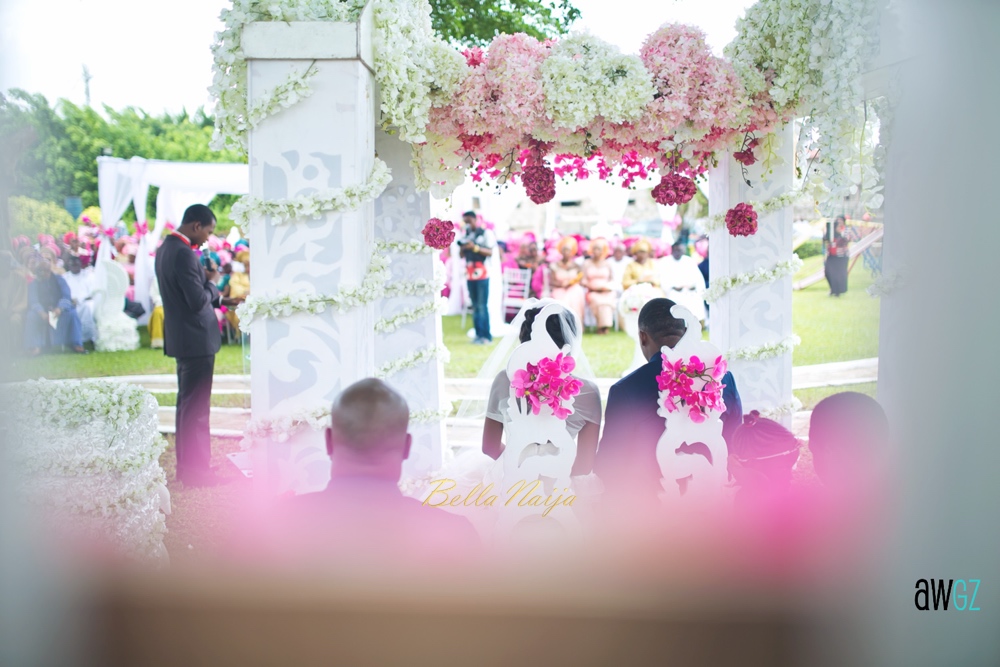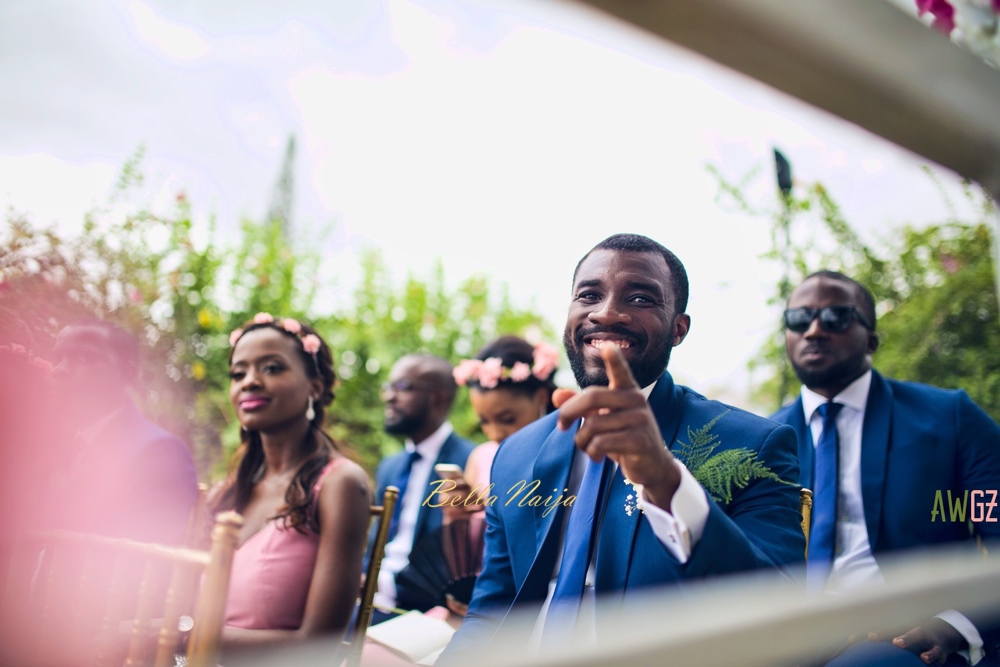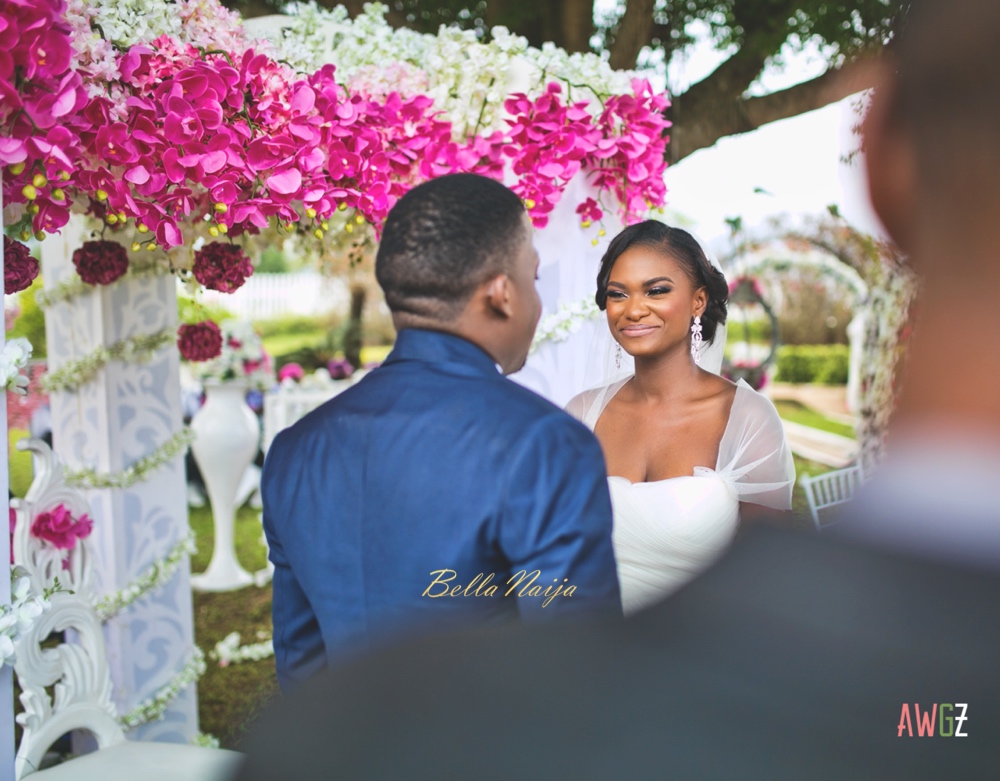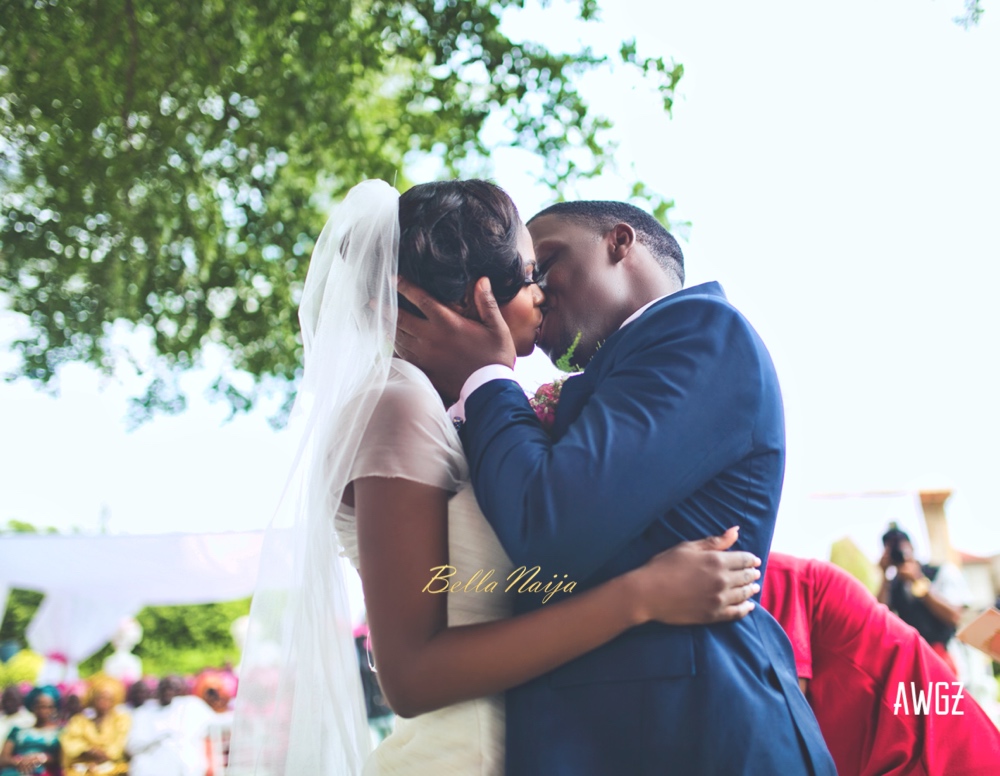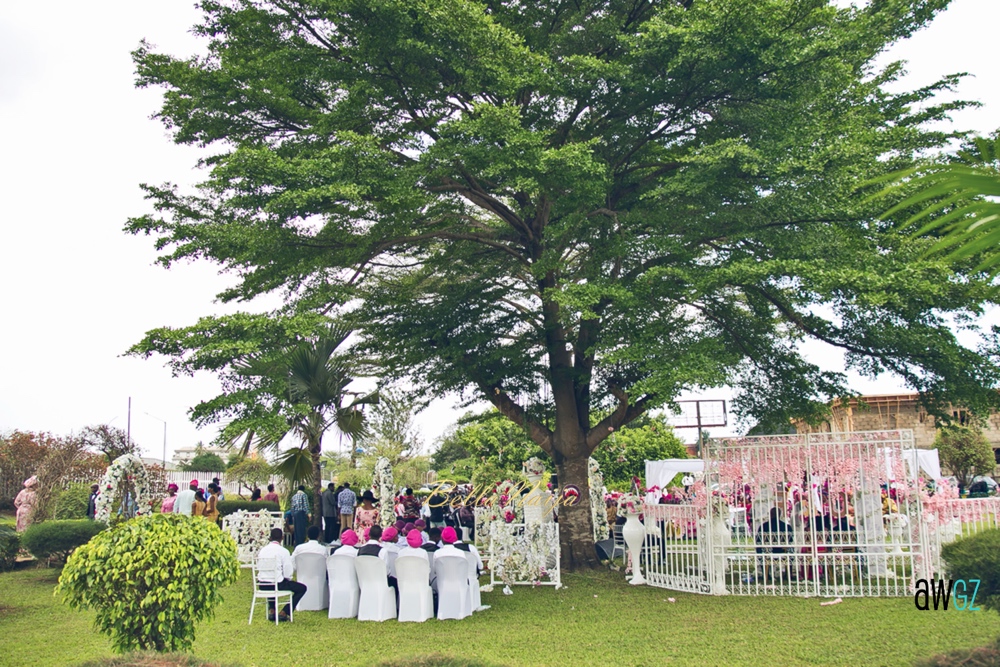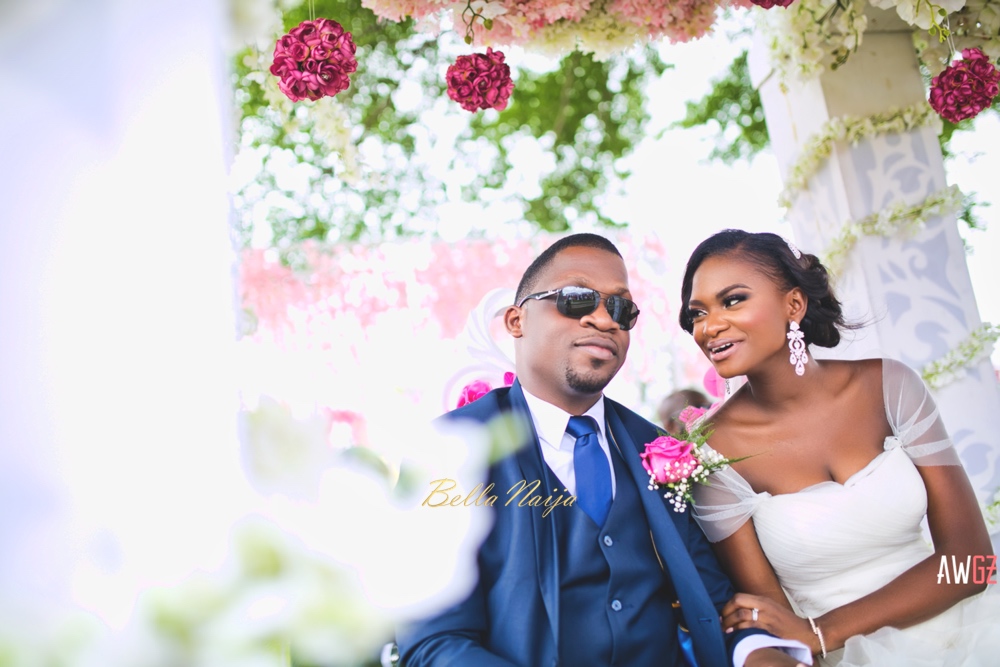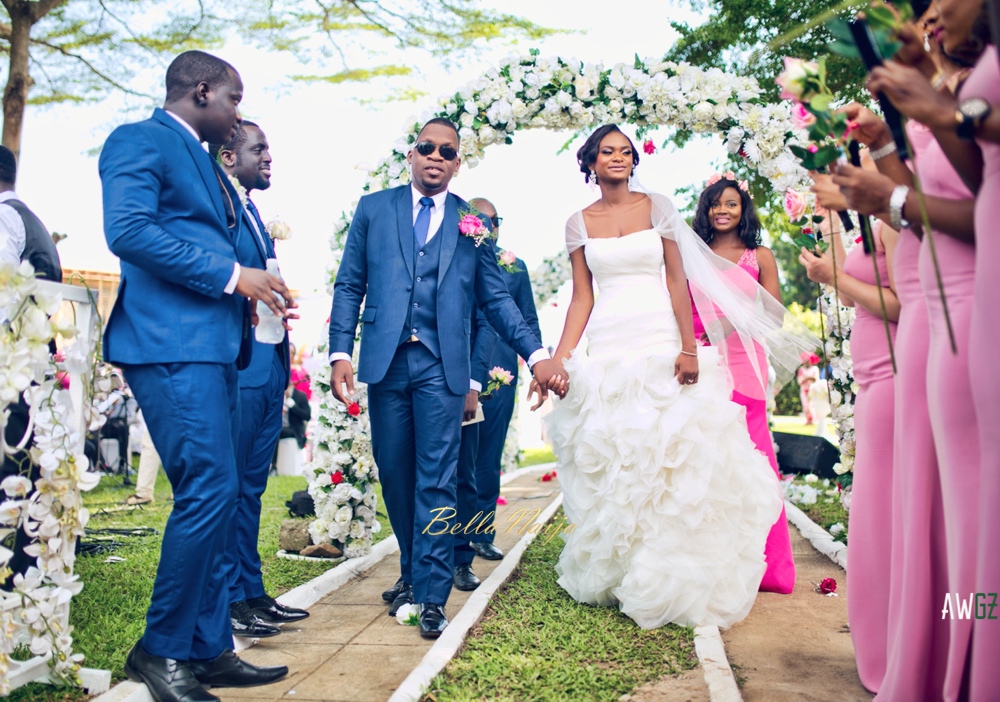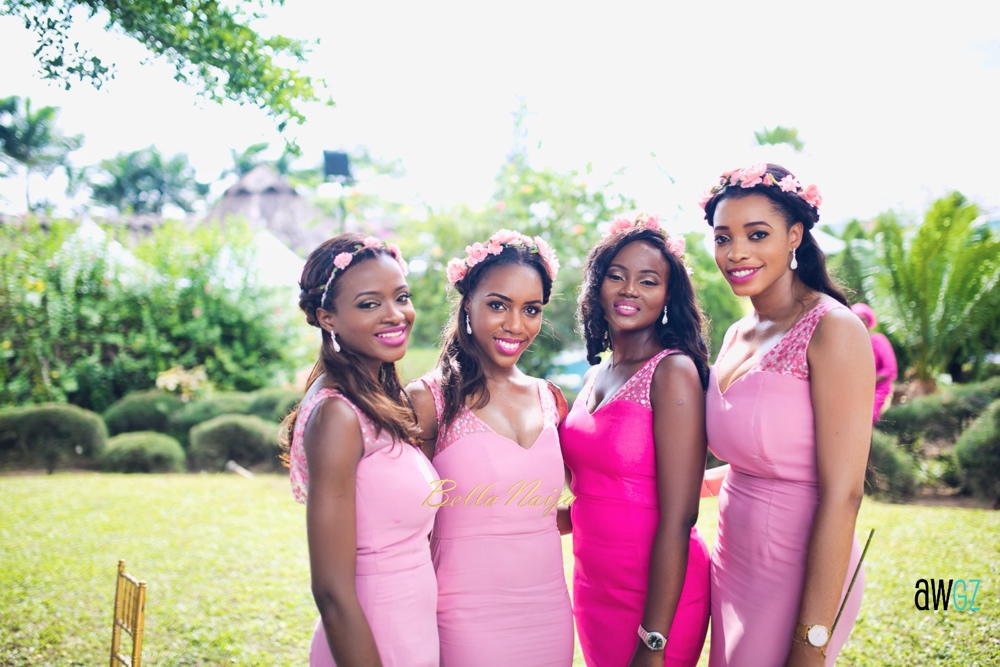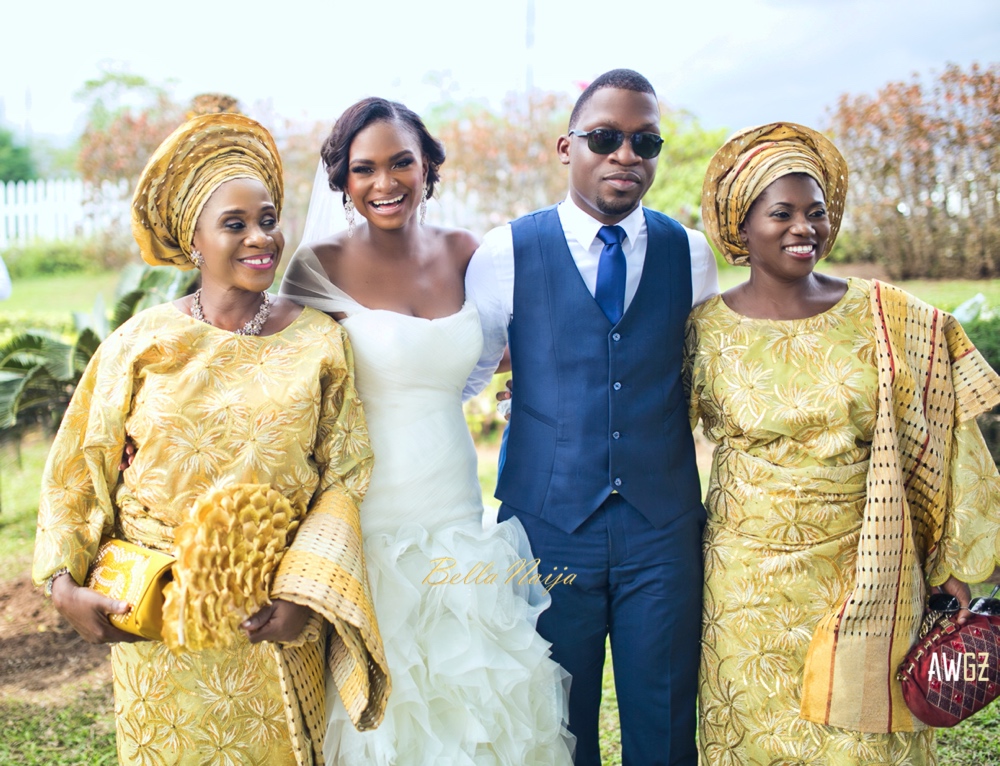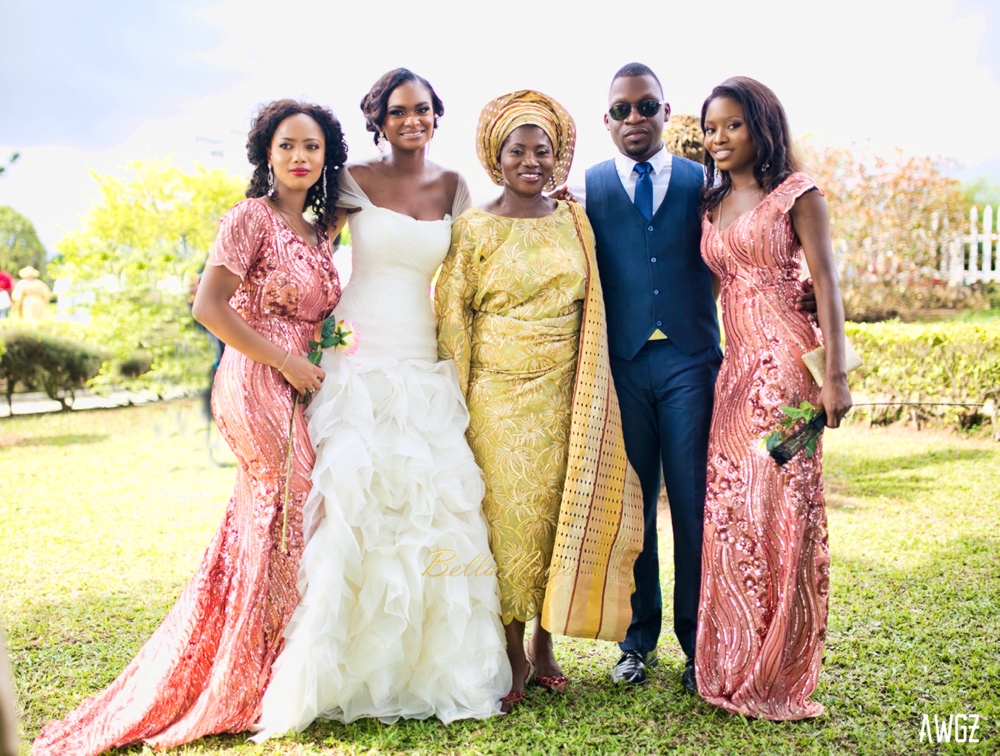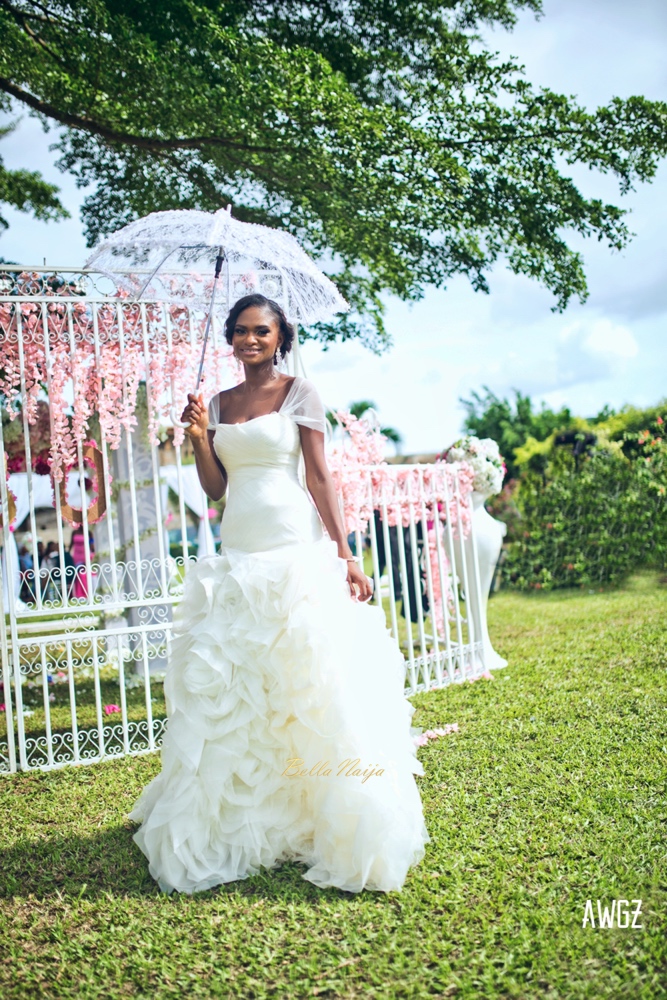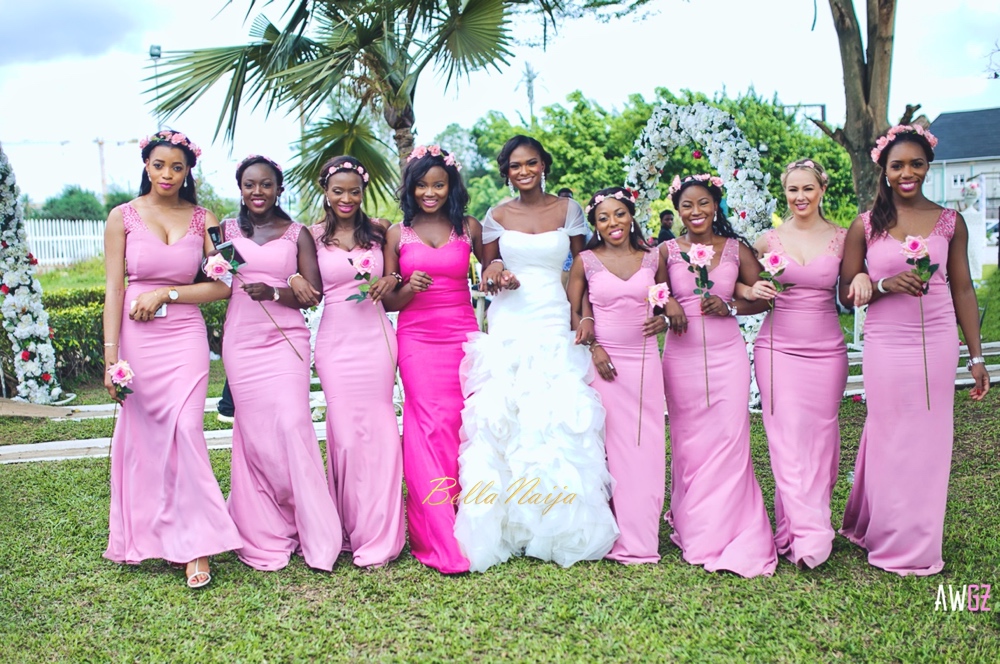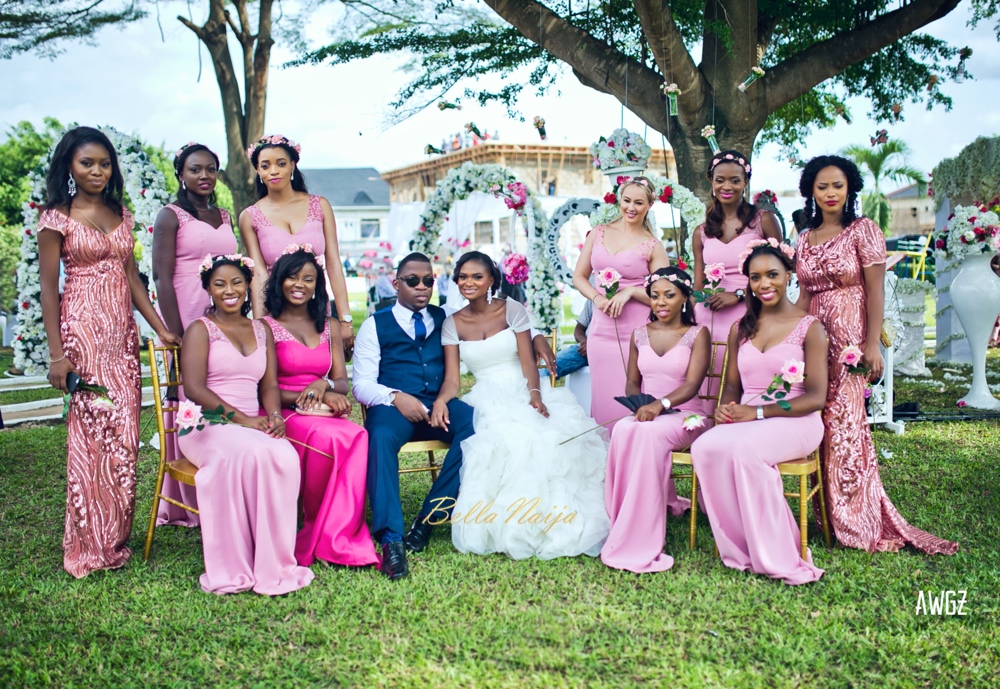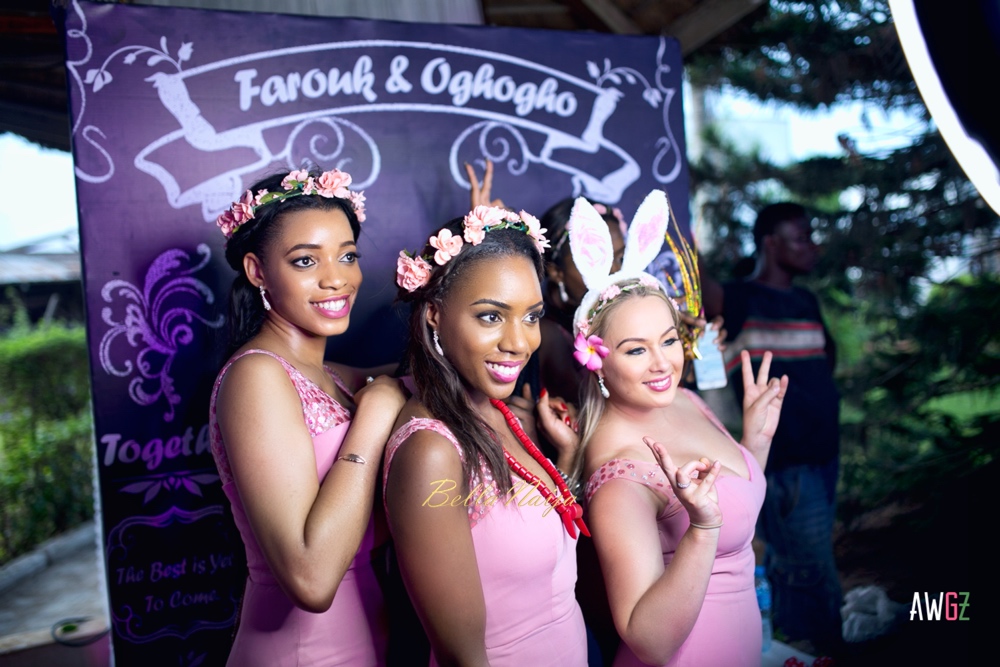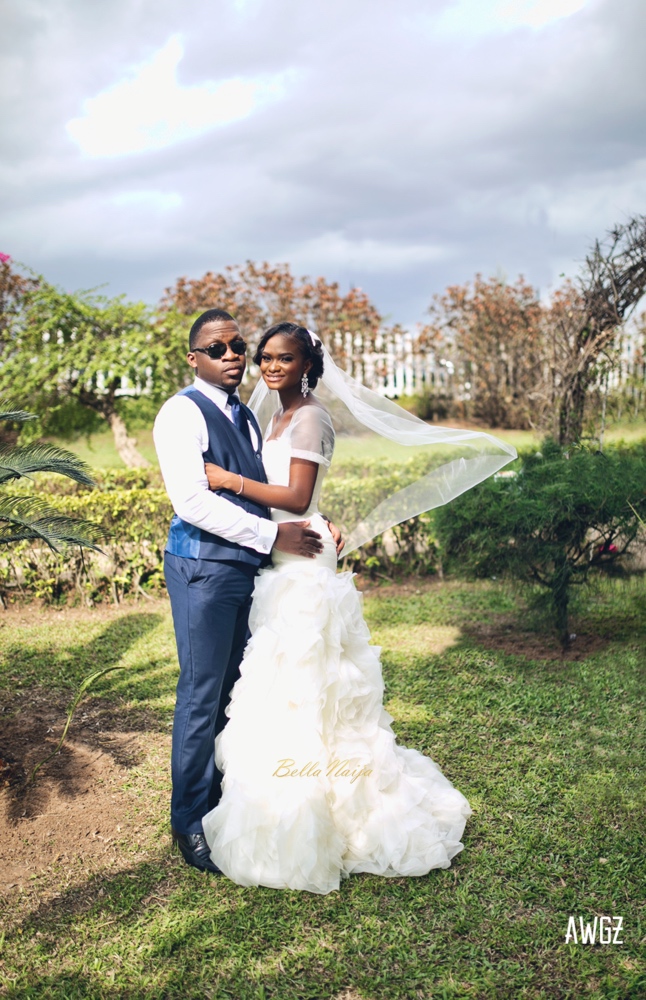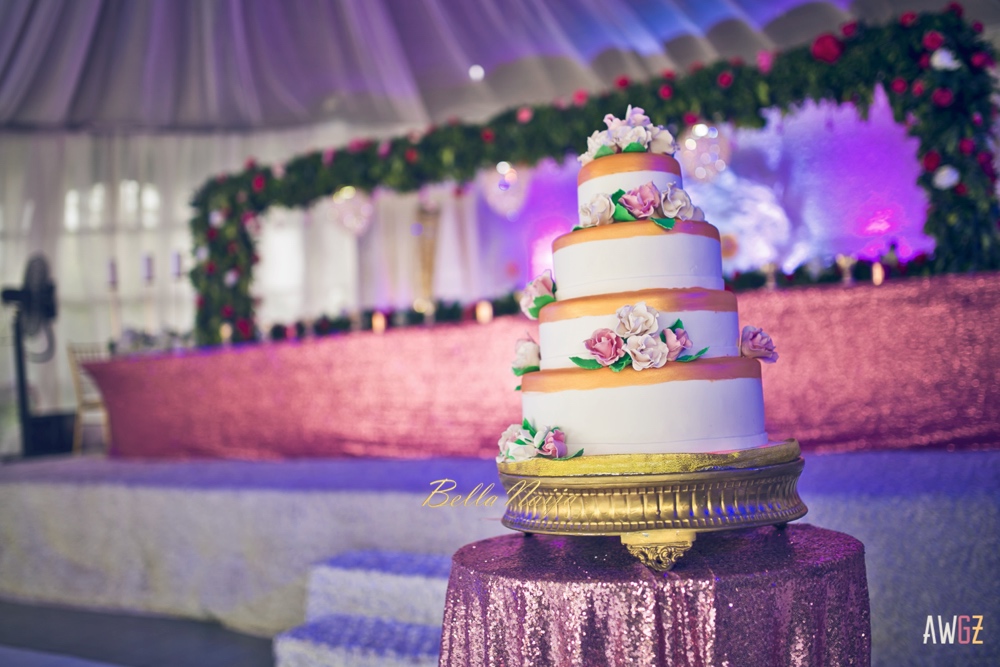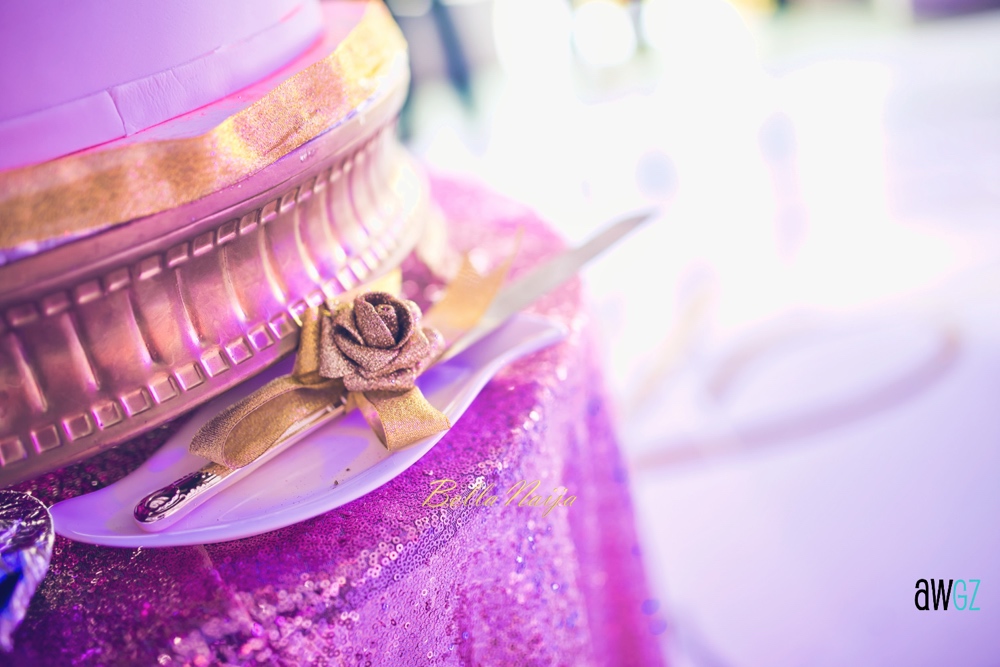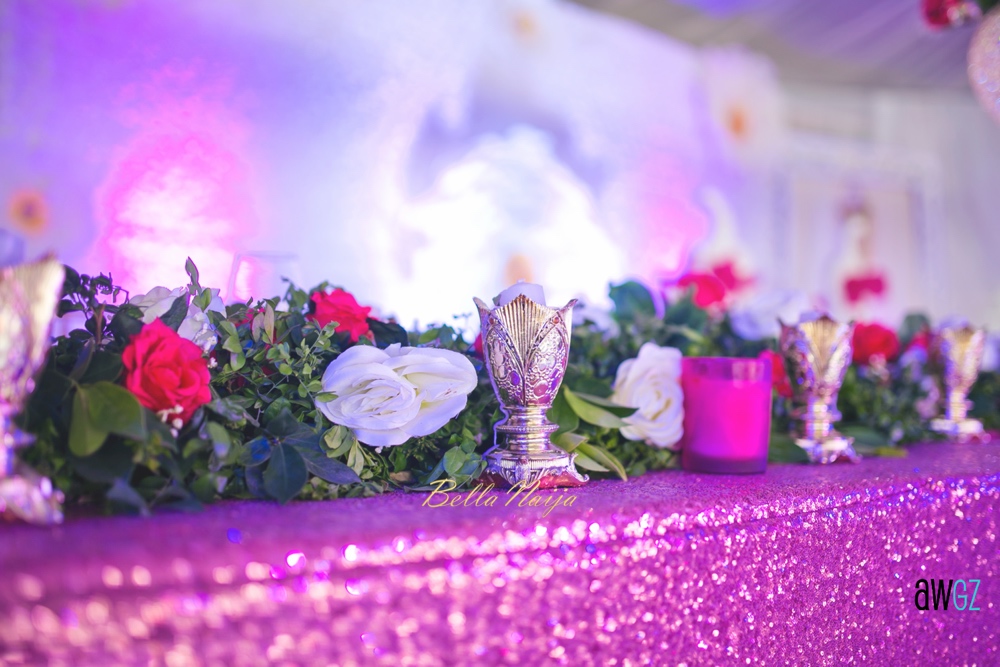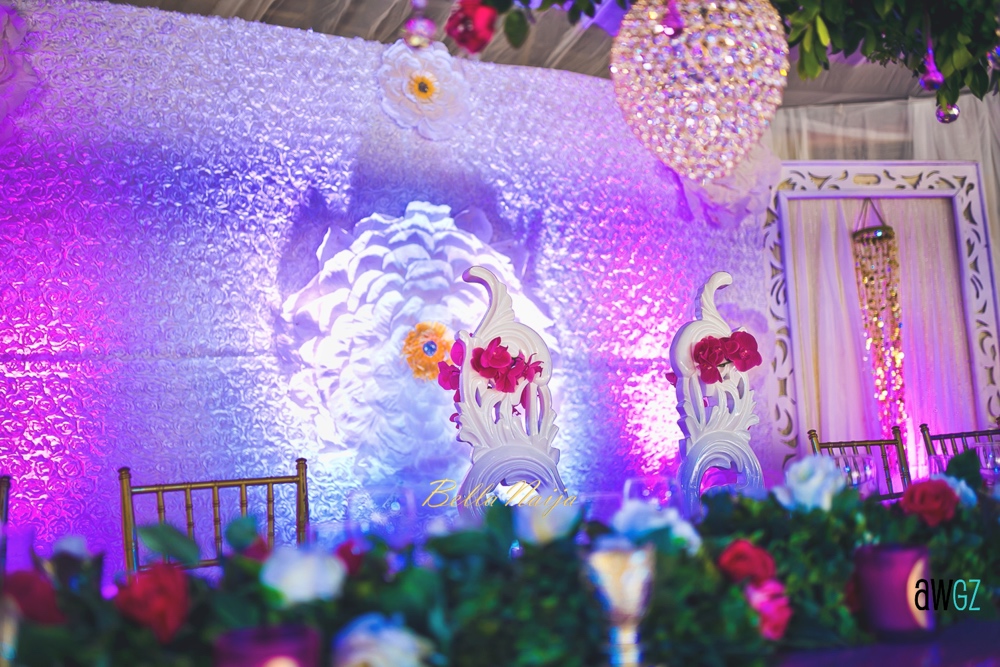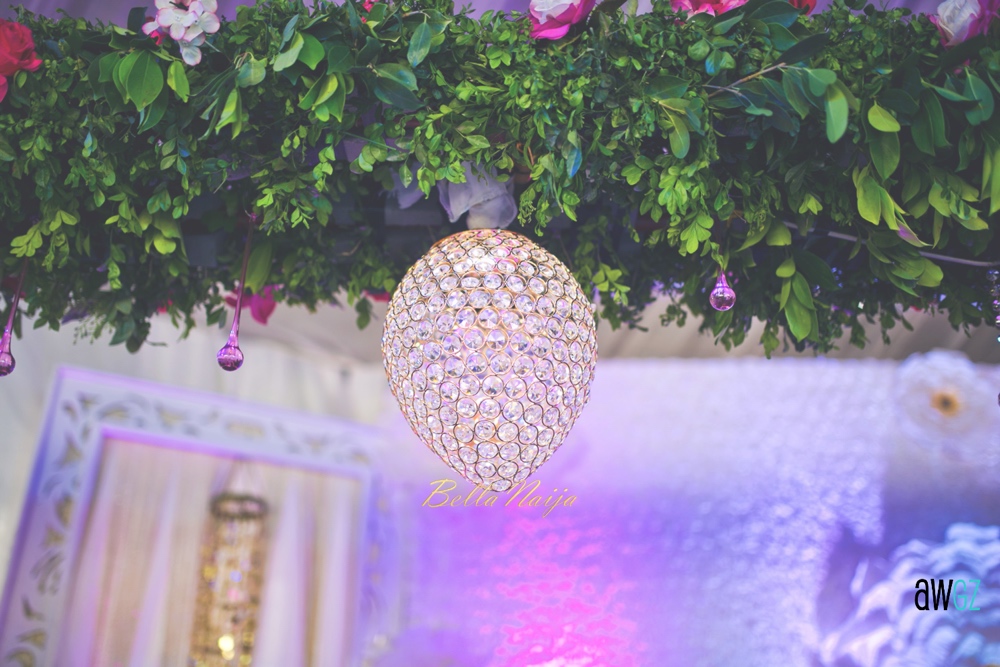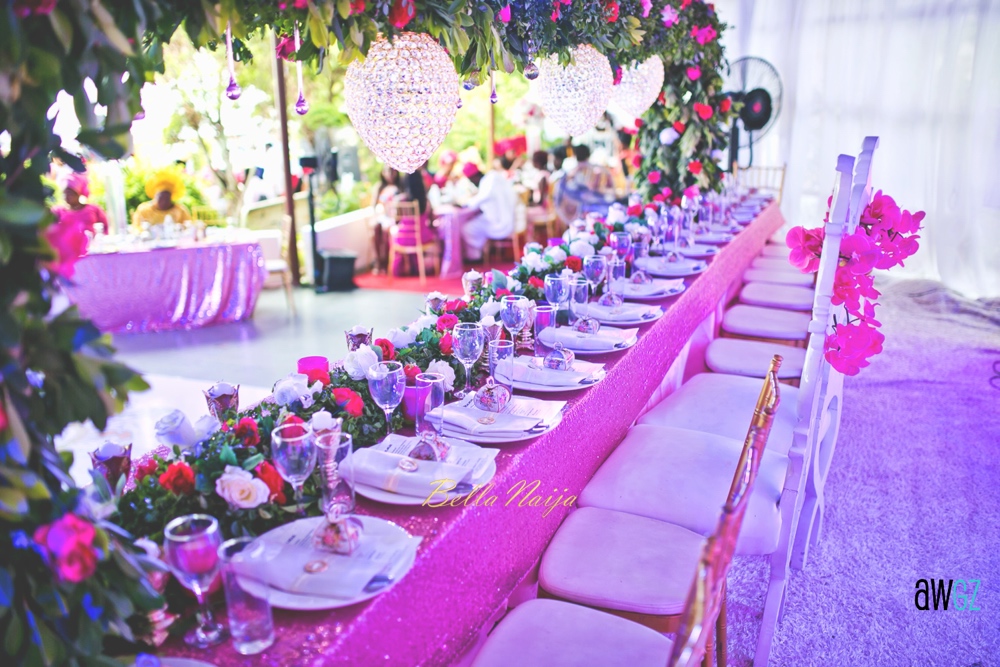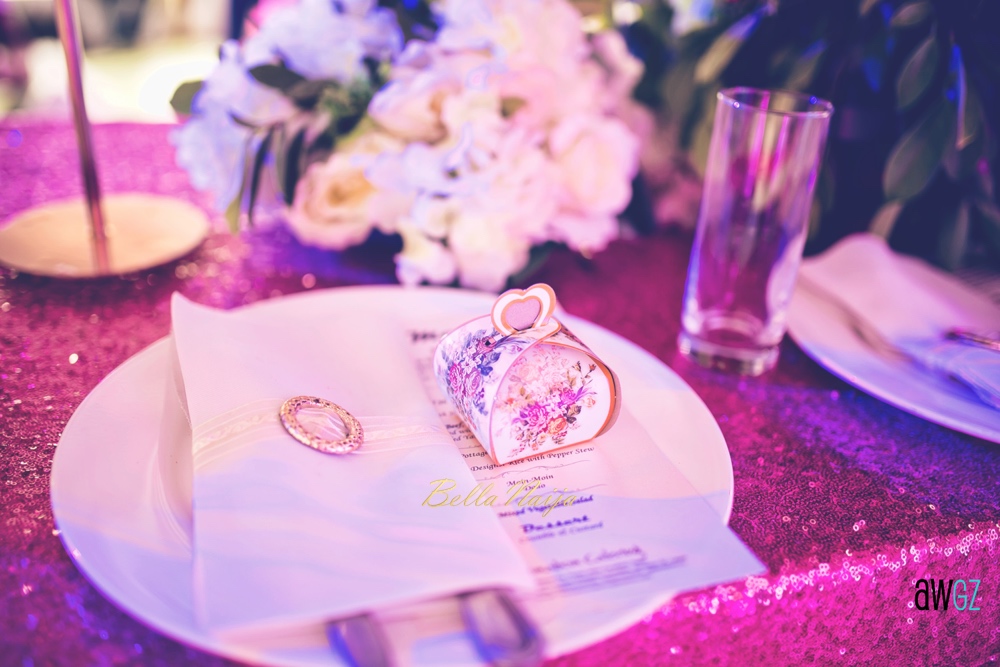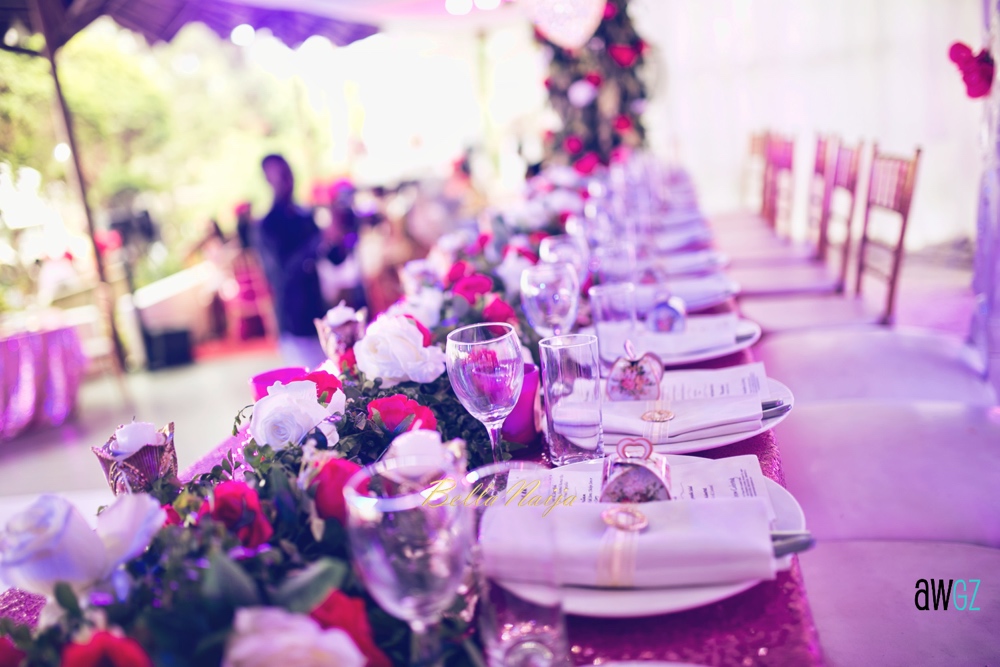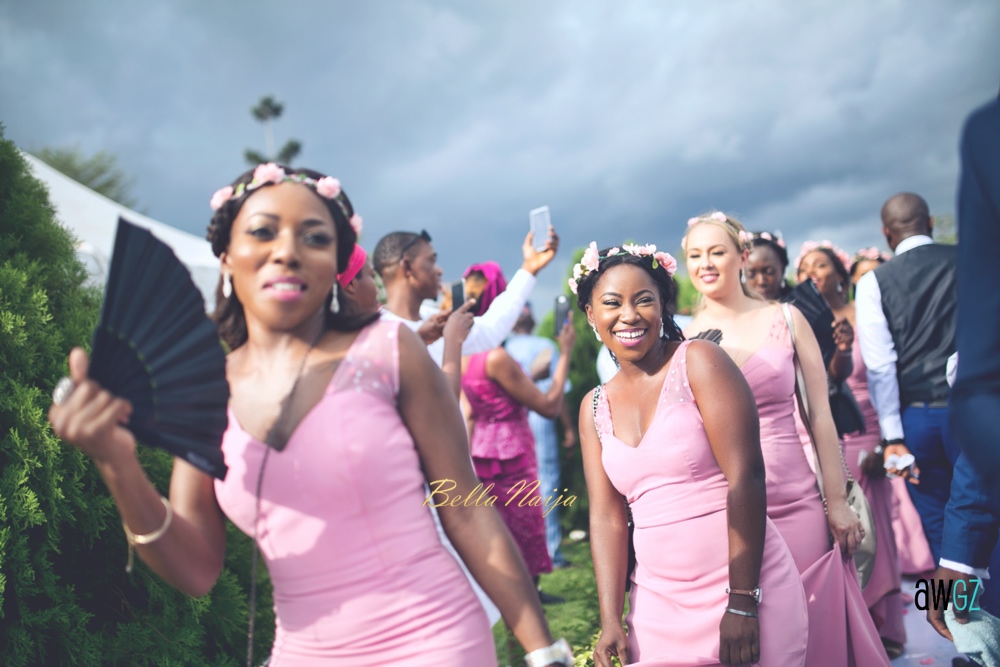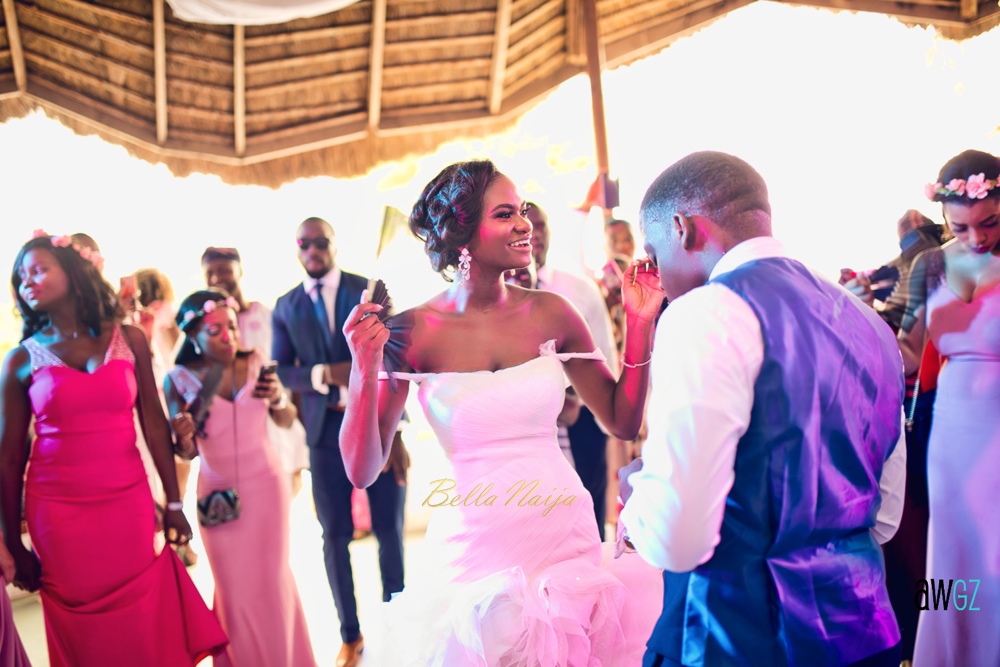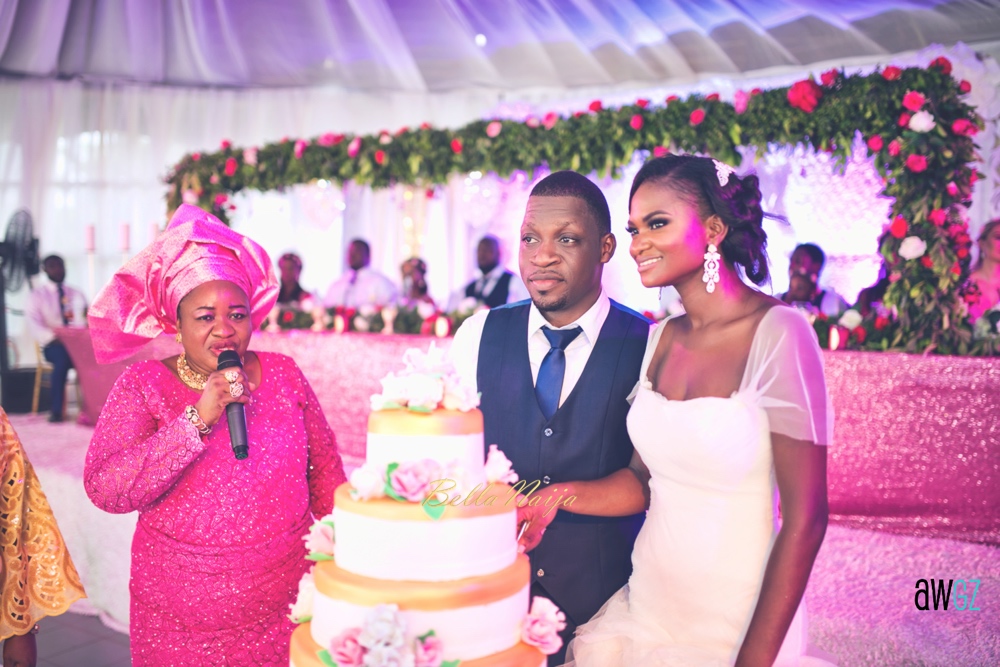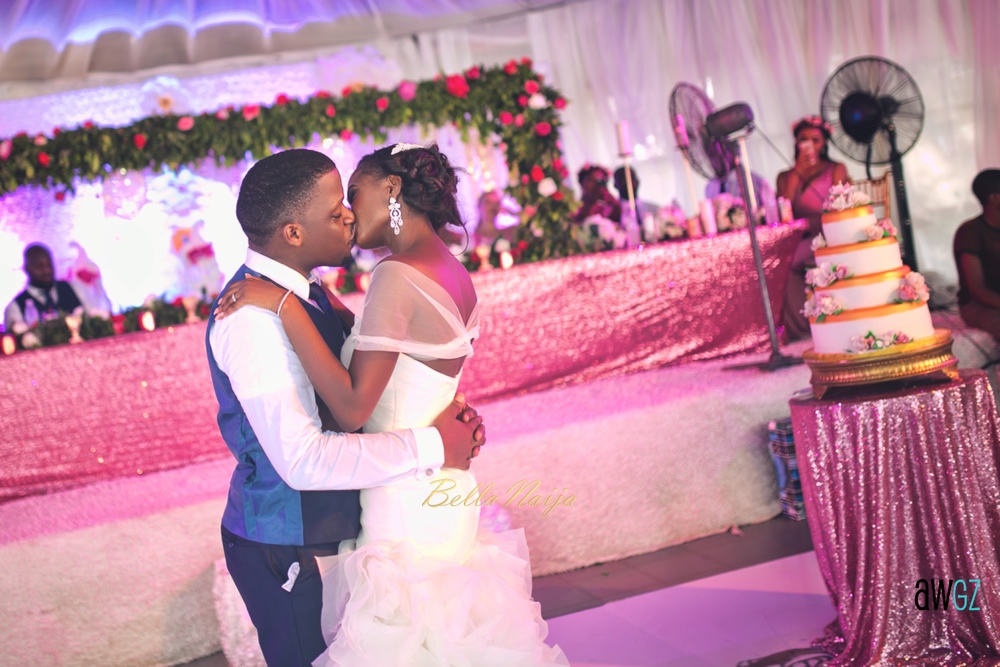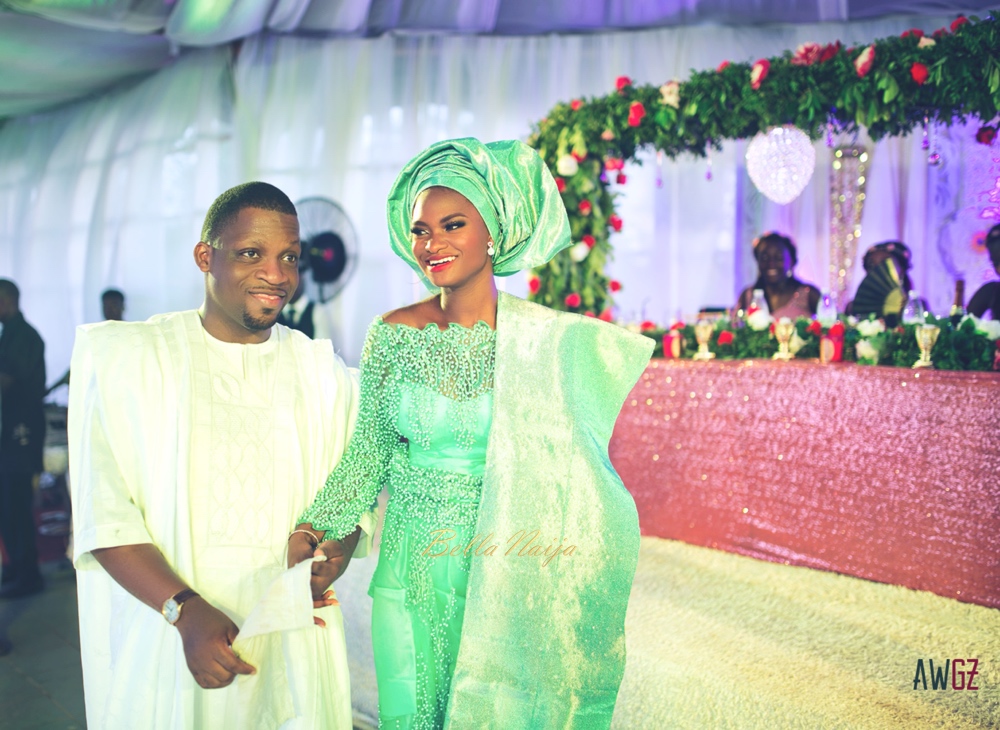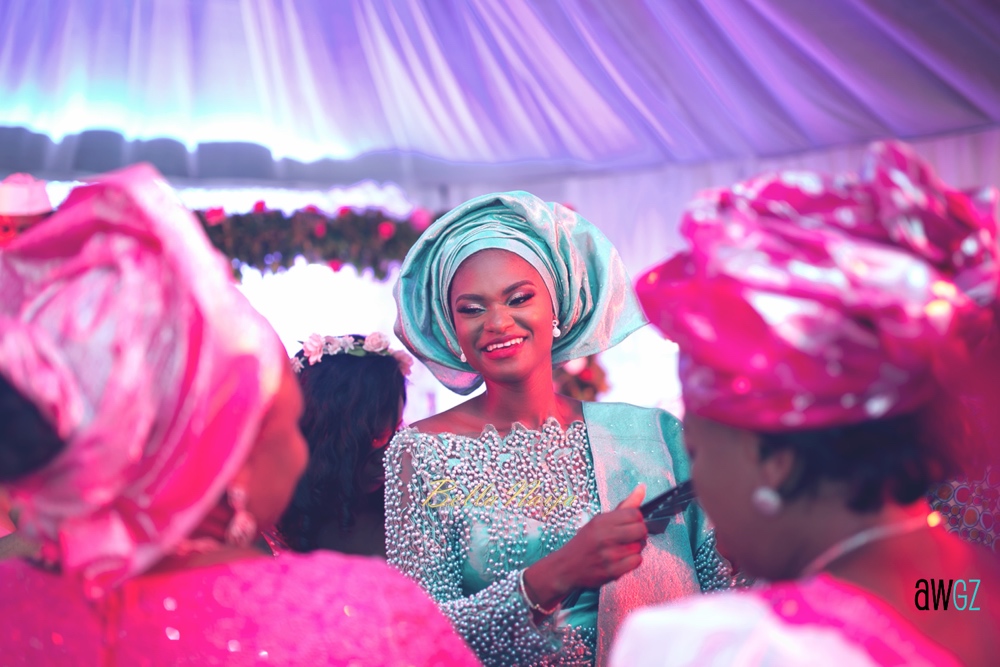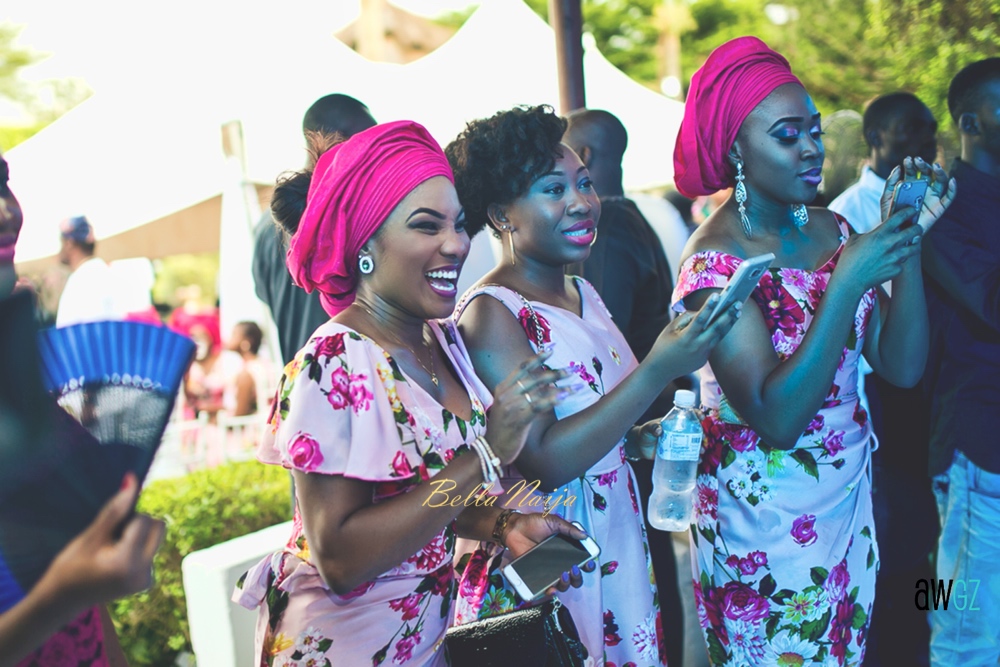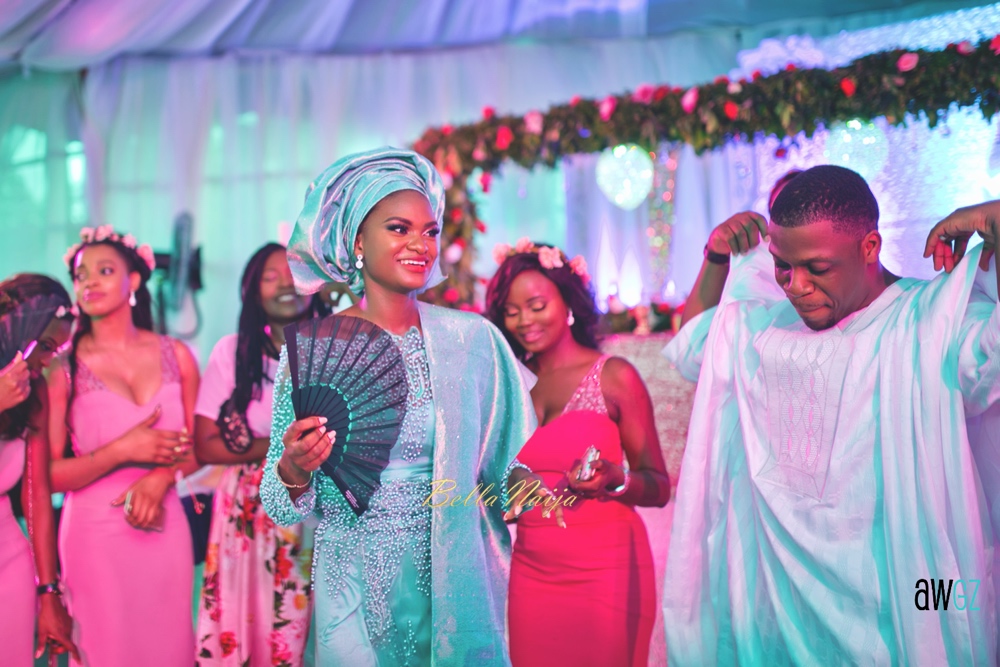 Traditional Wedding Video by Blackmoor Media Republik

Traditional Wedding Photos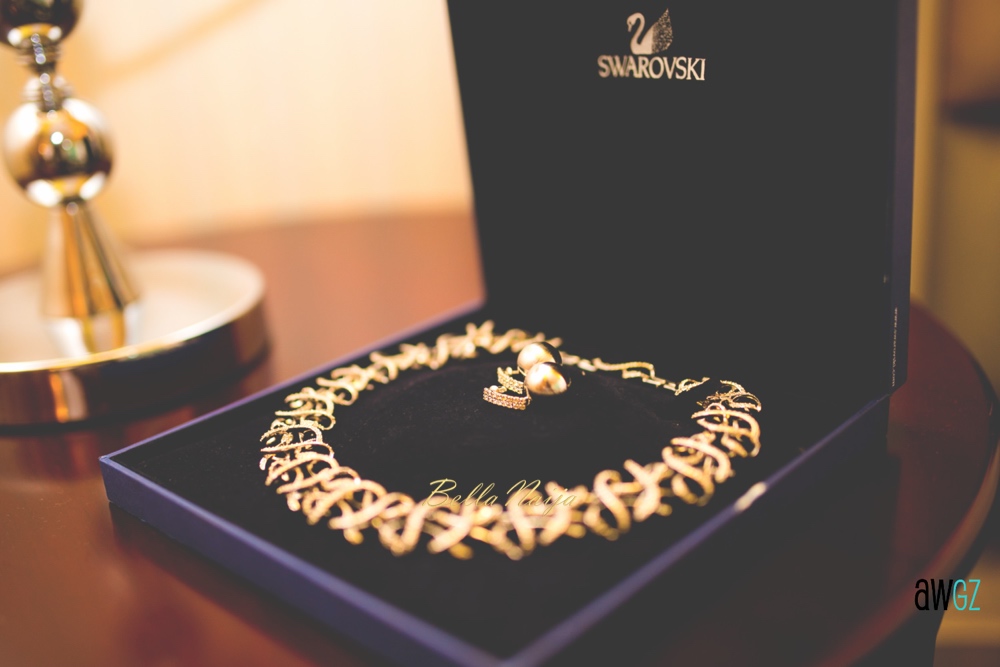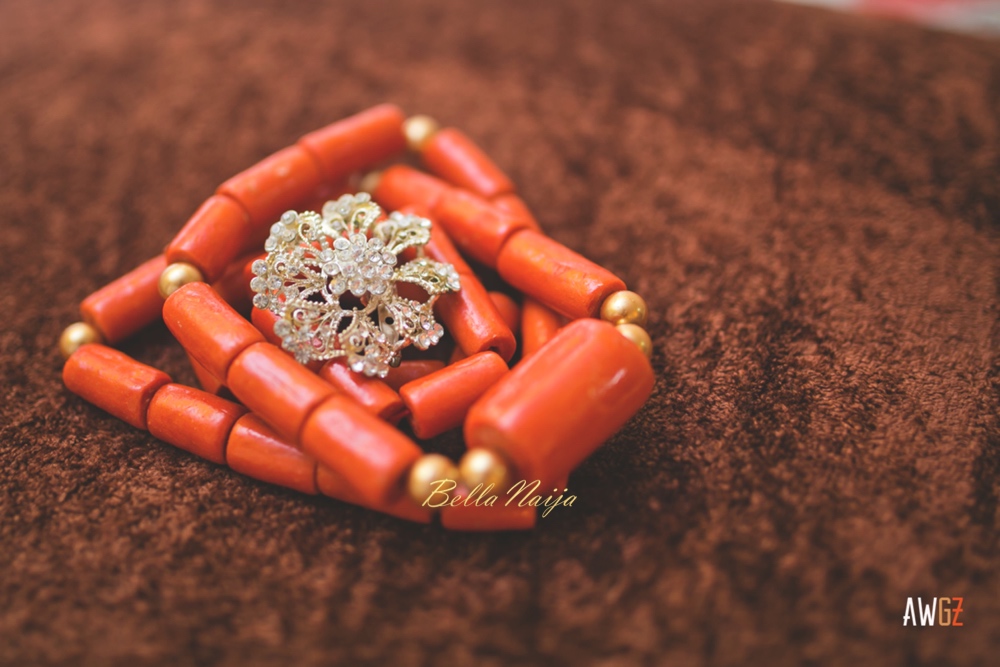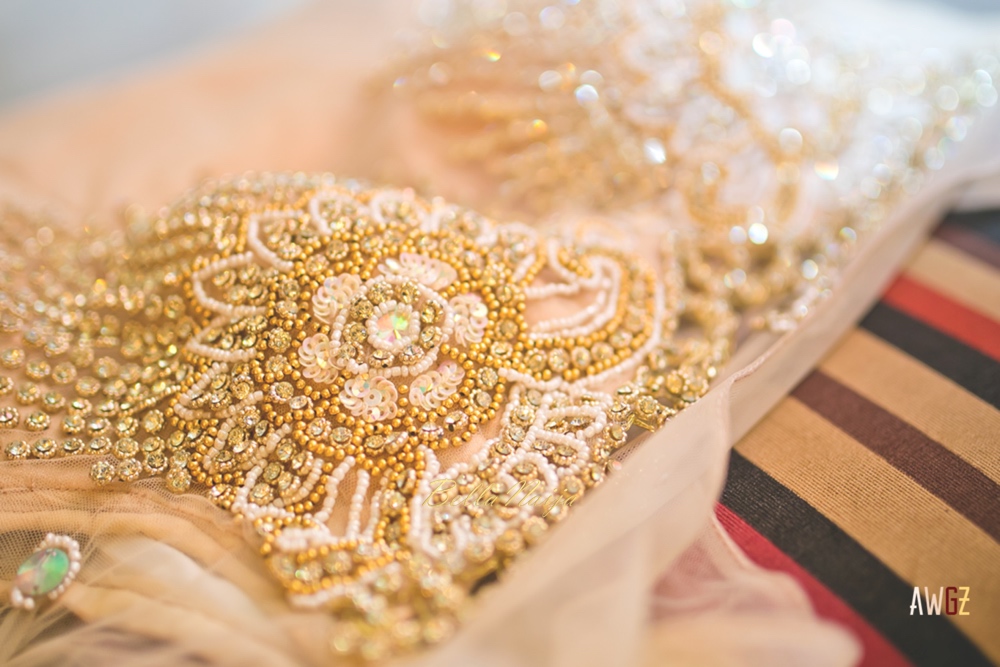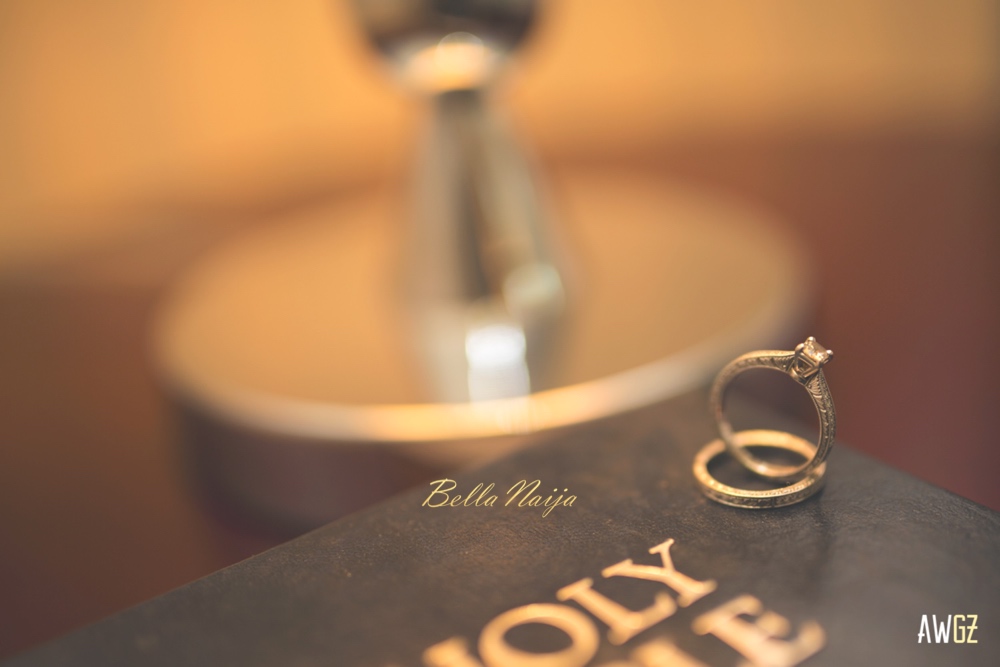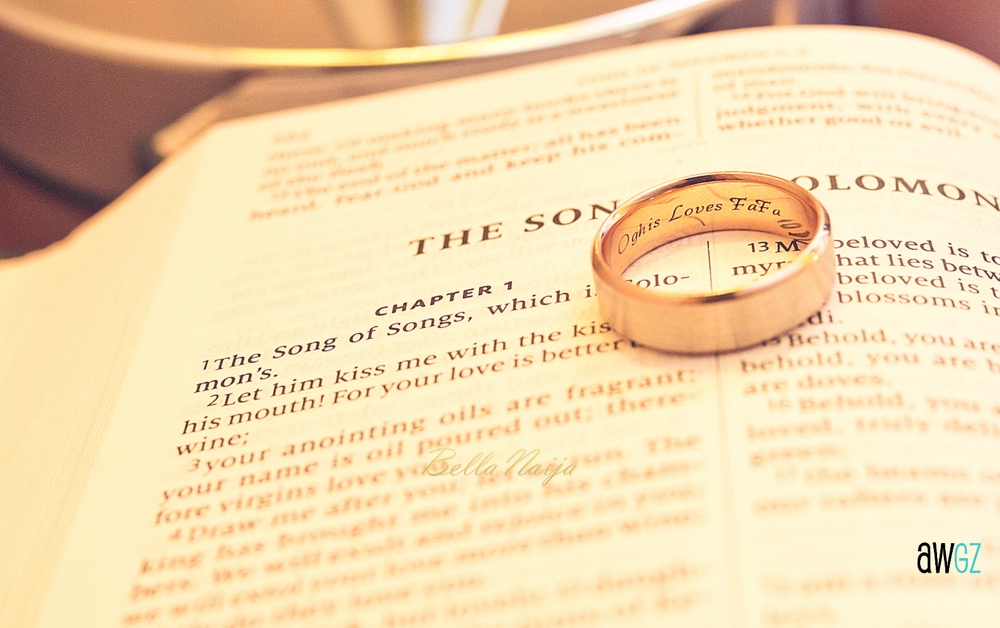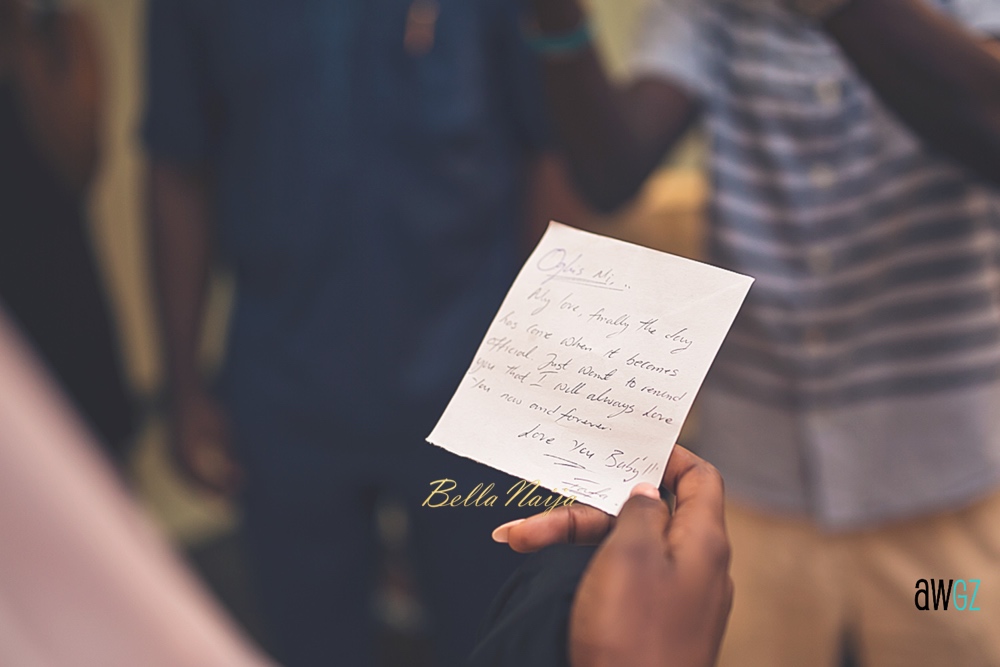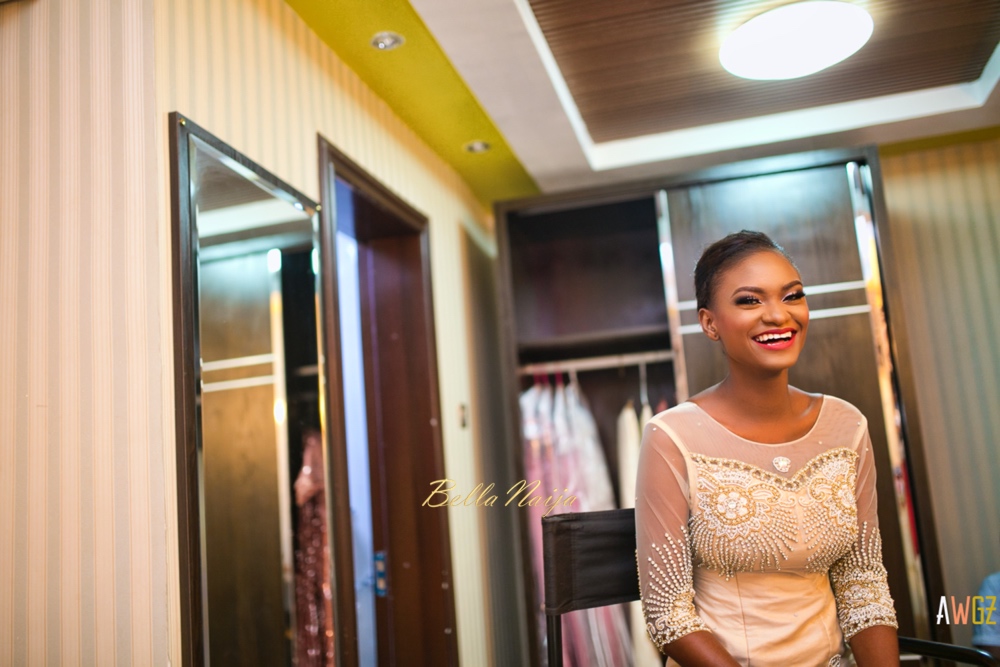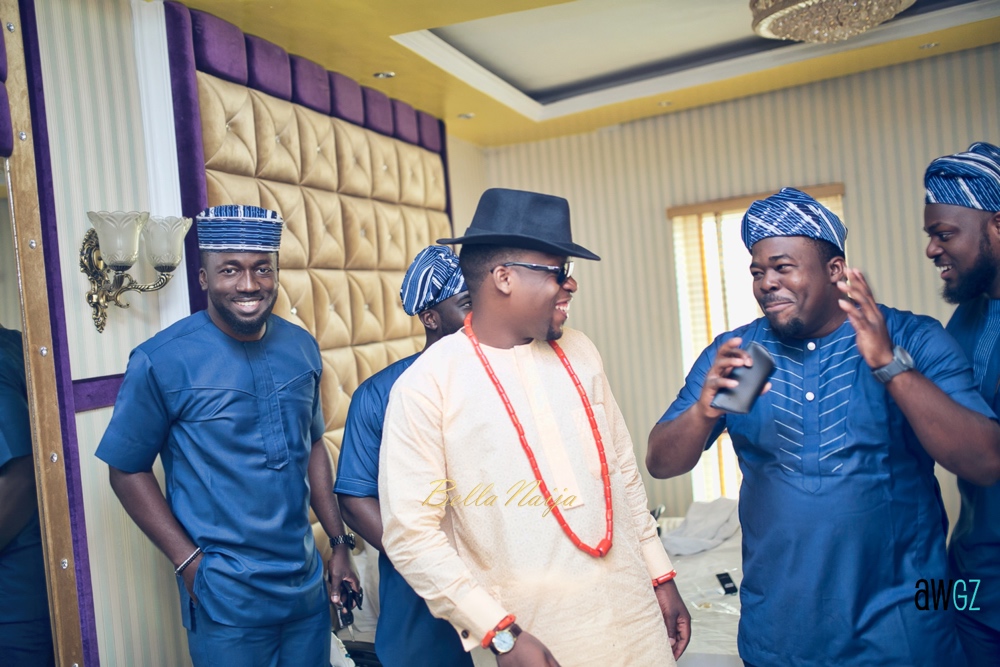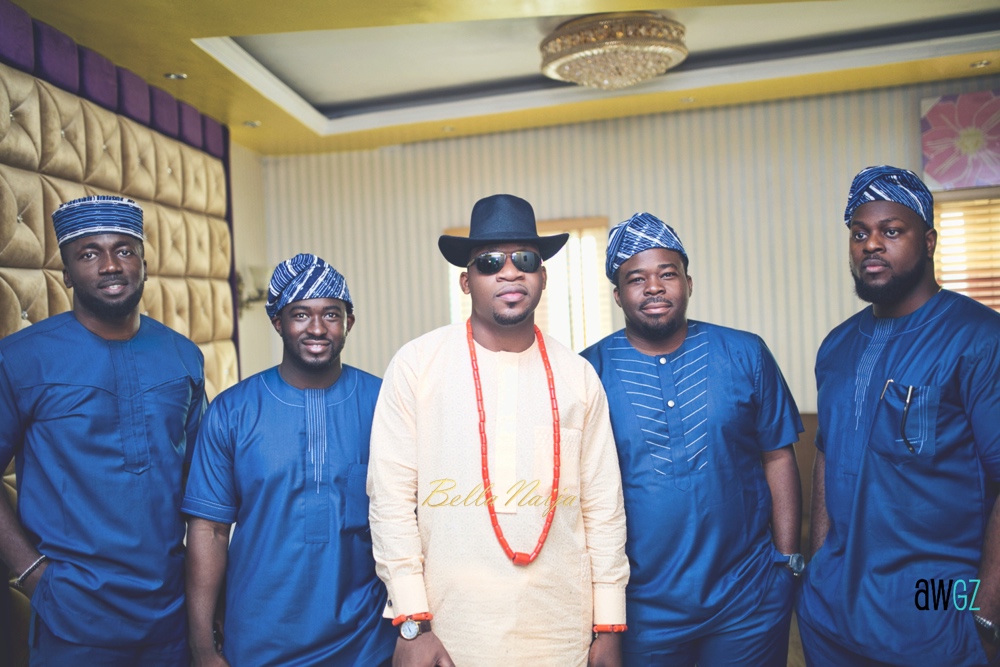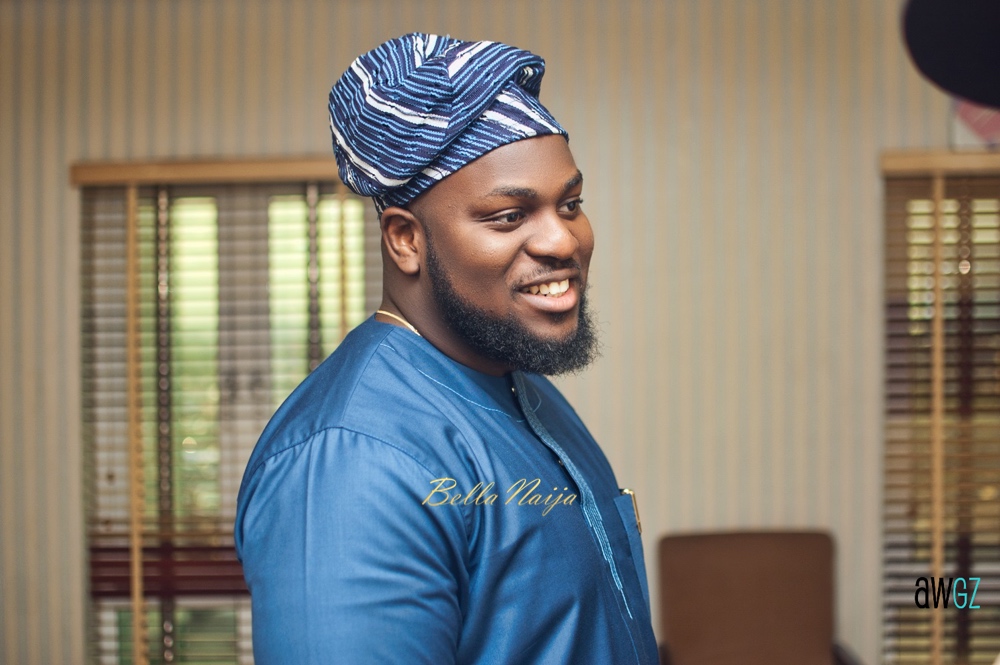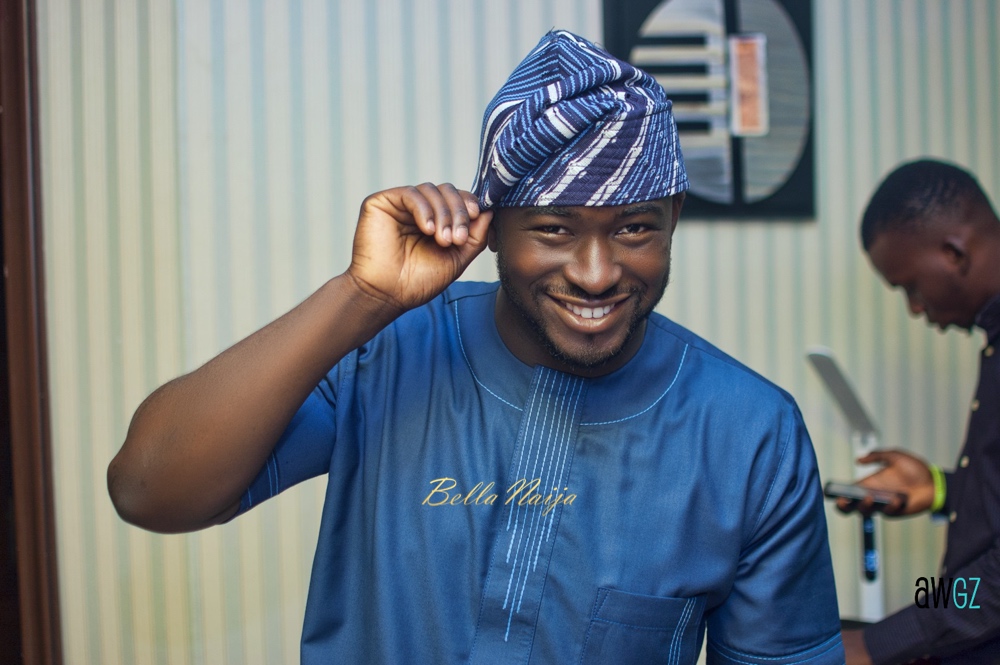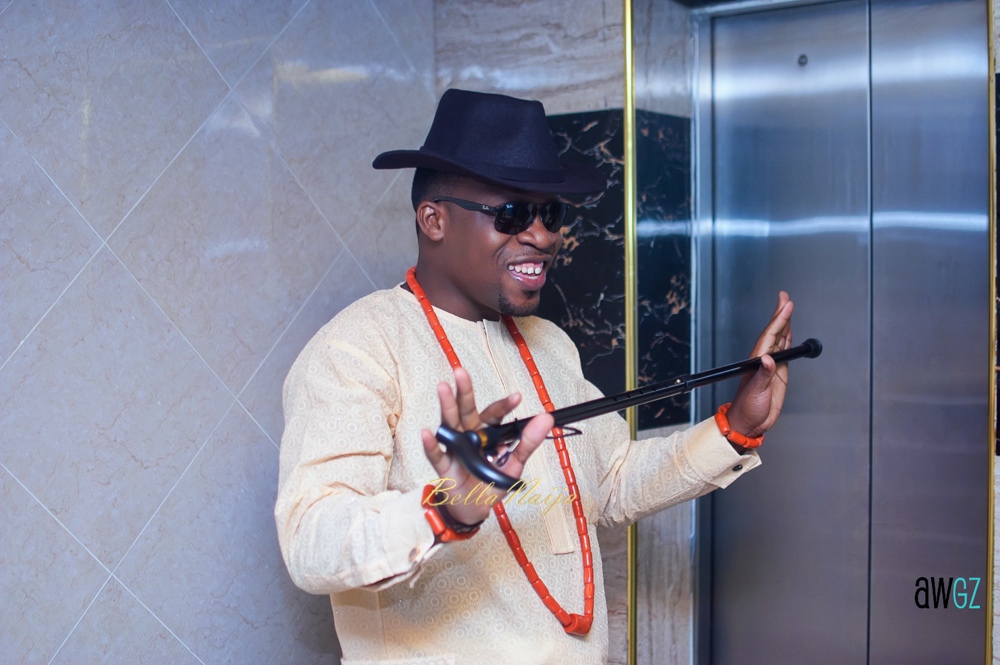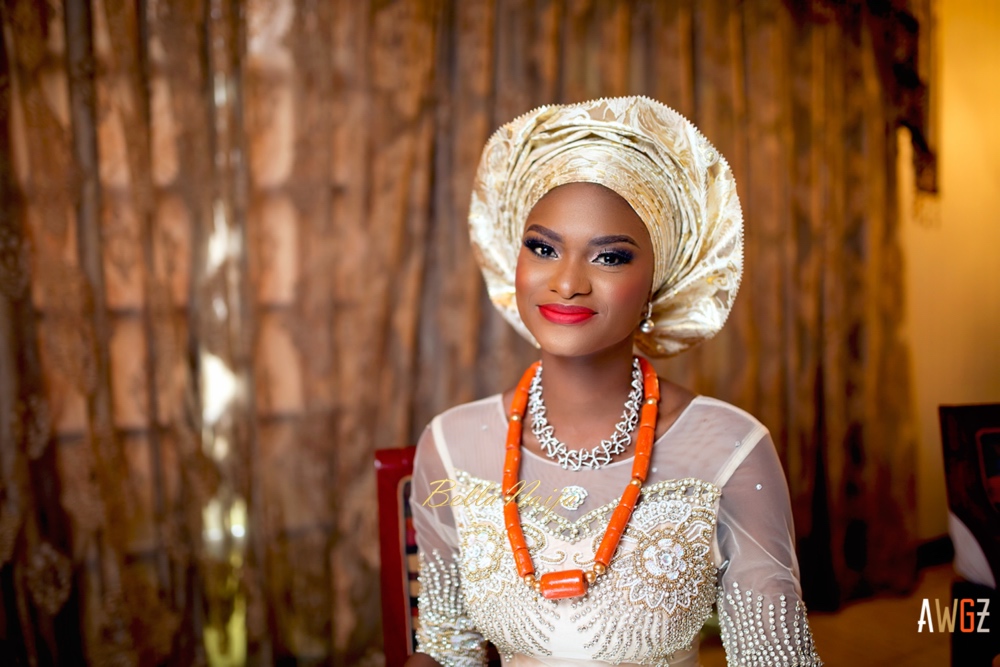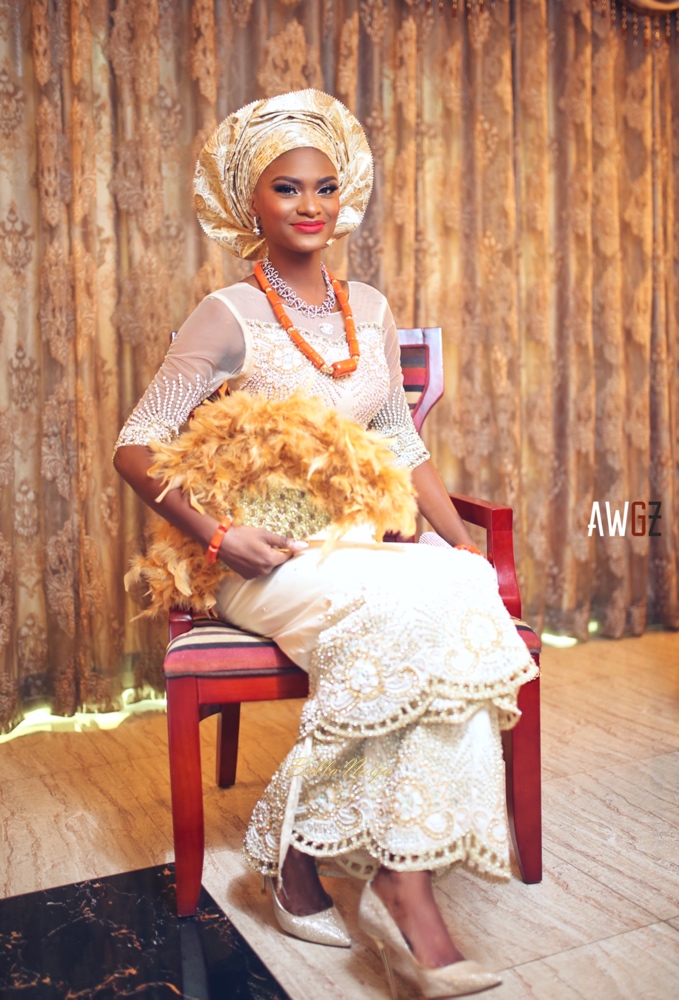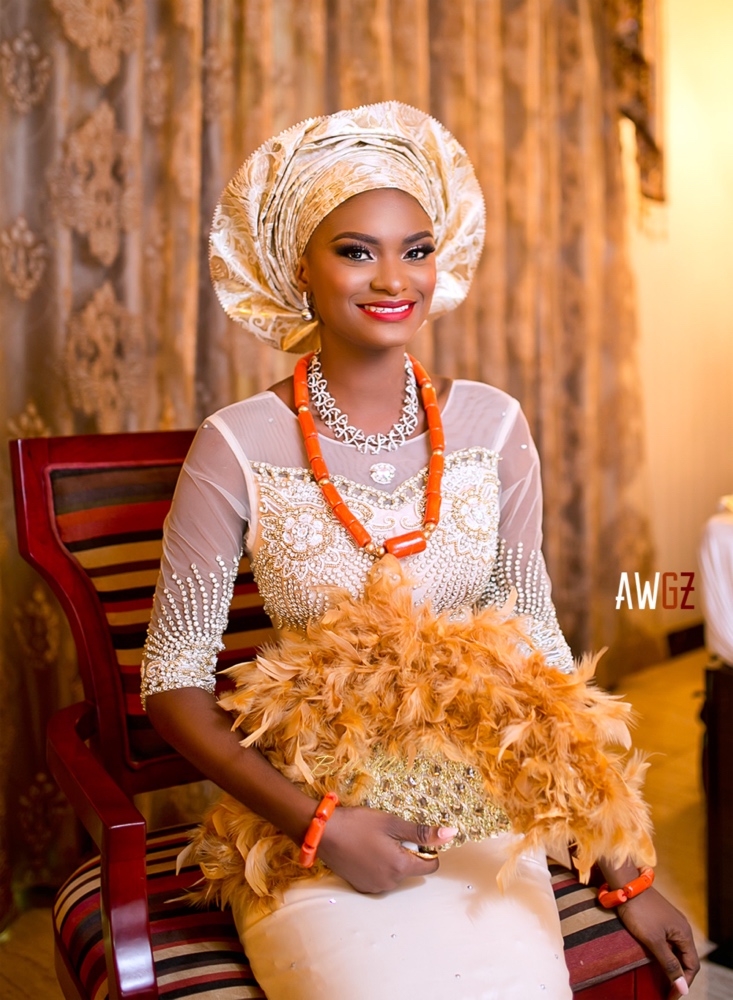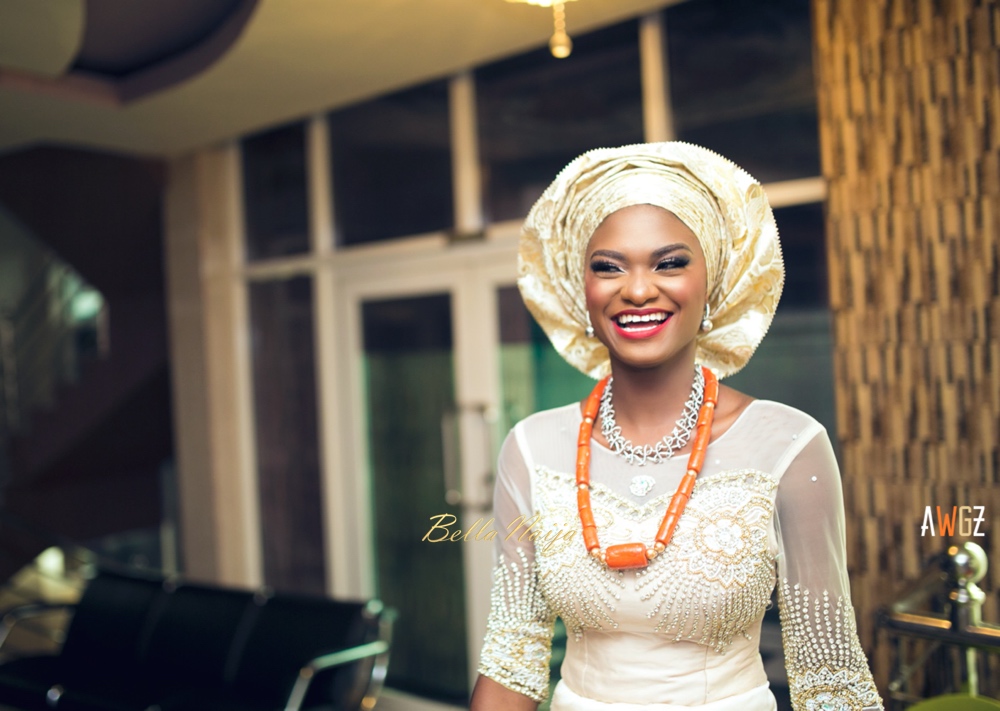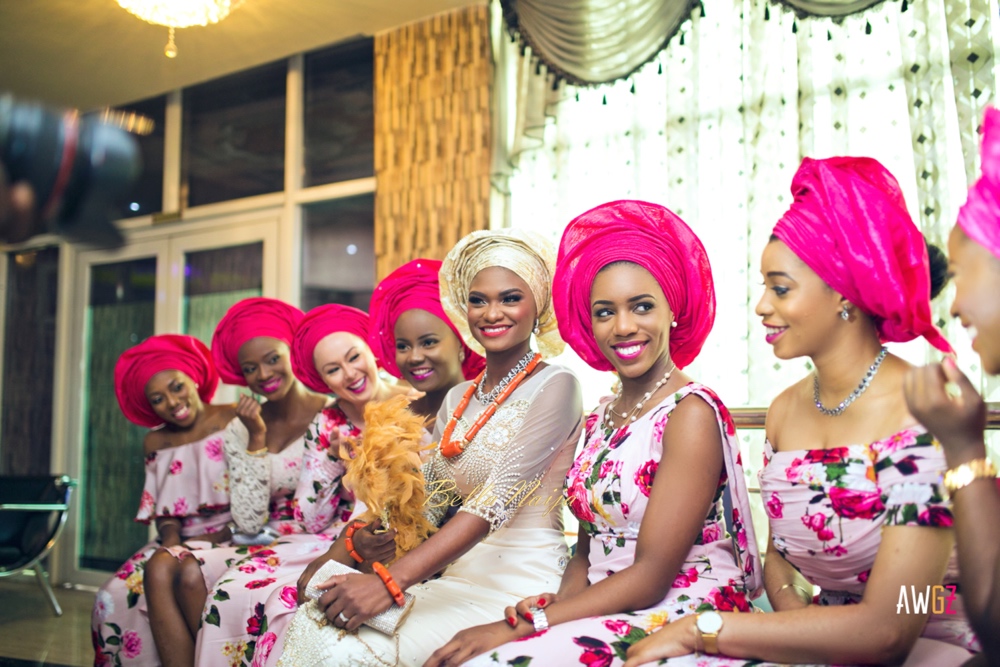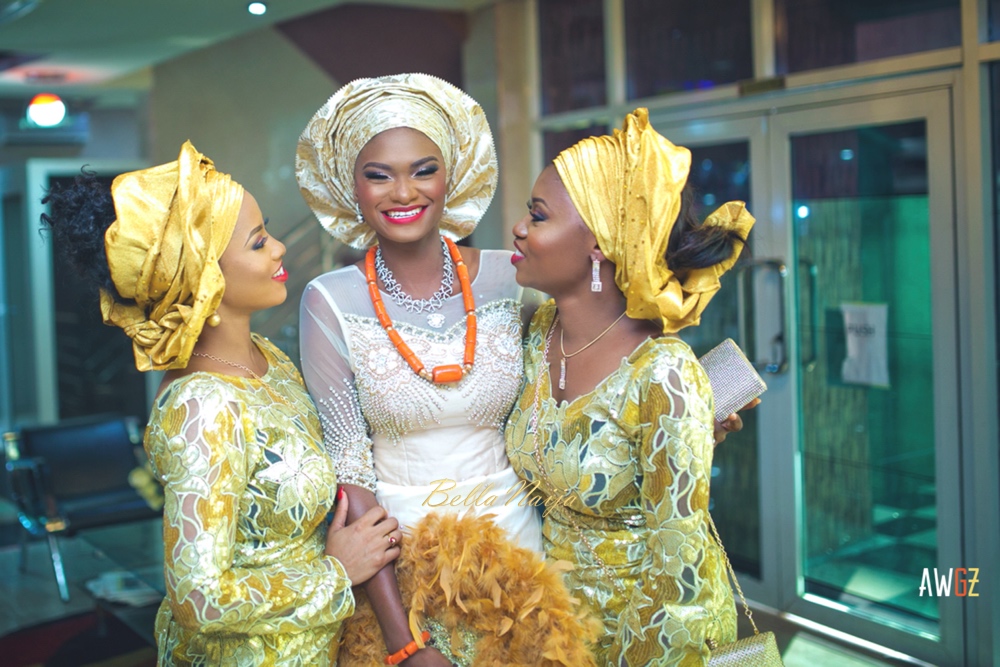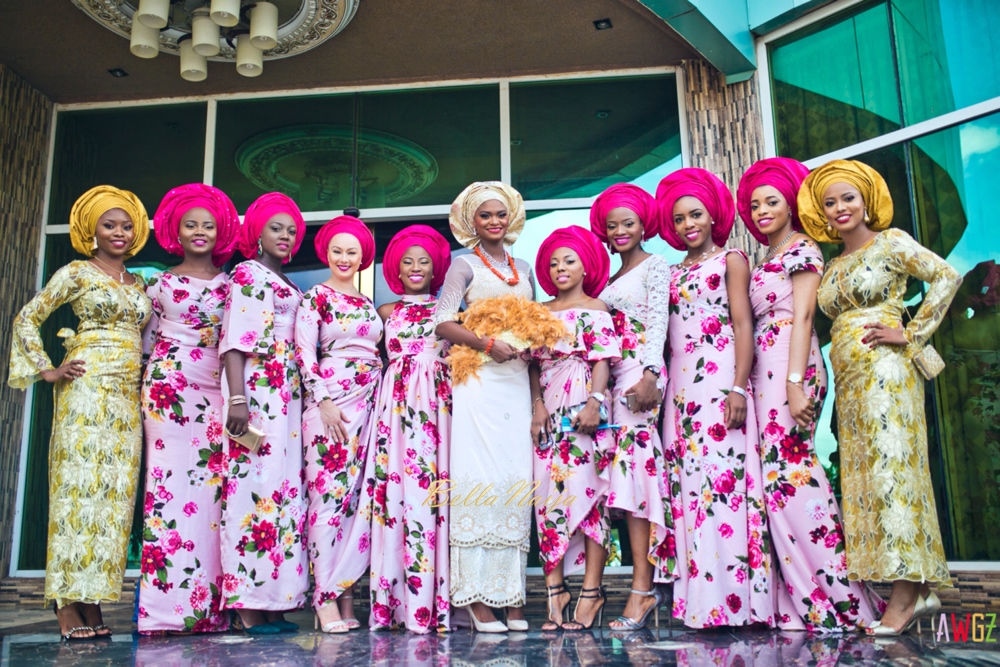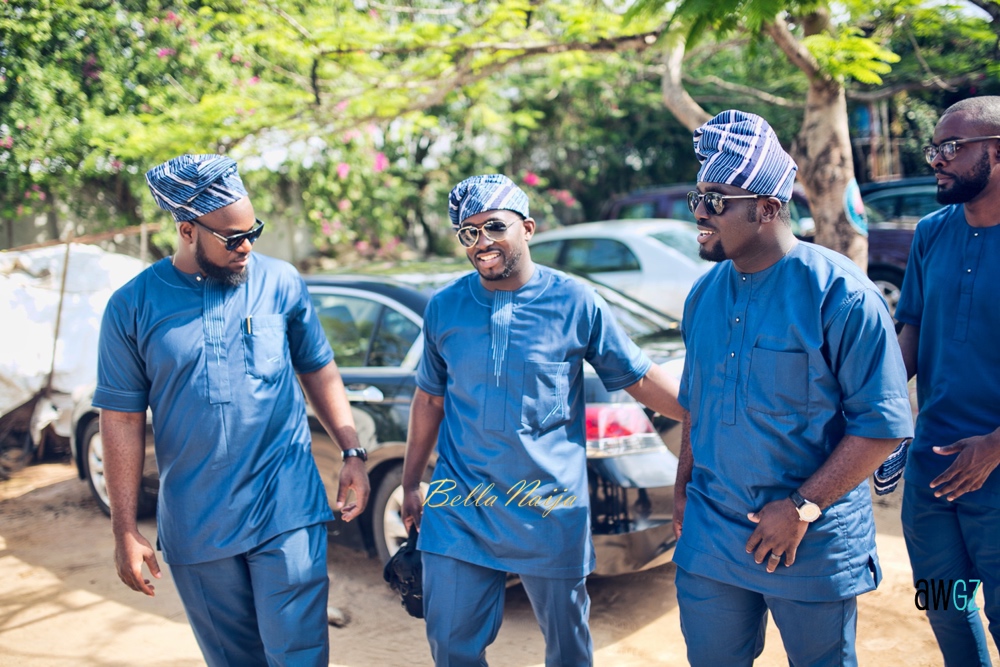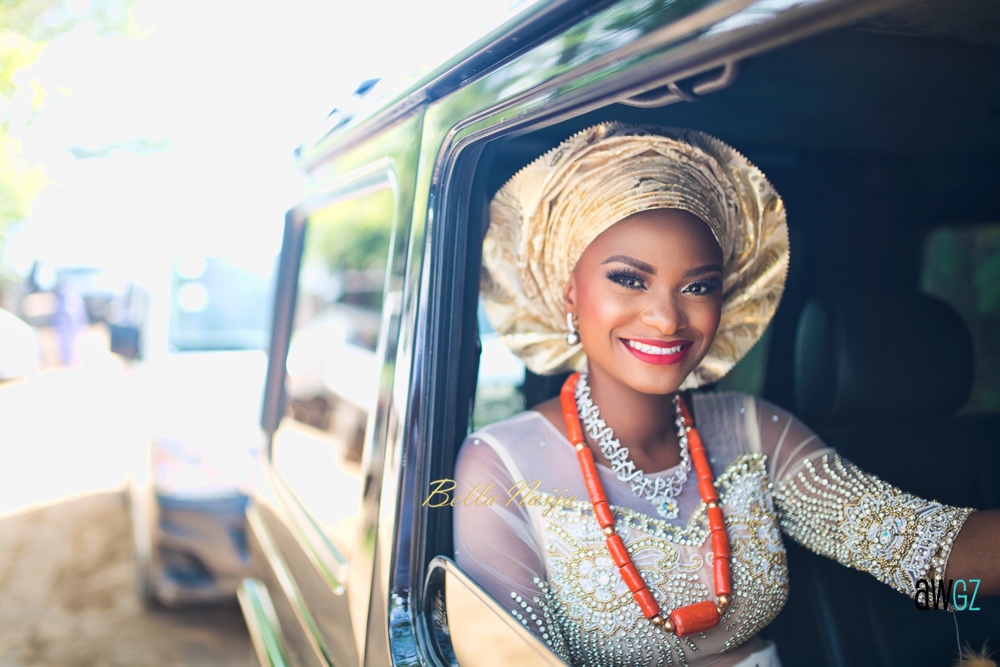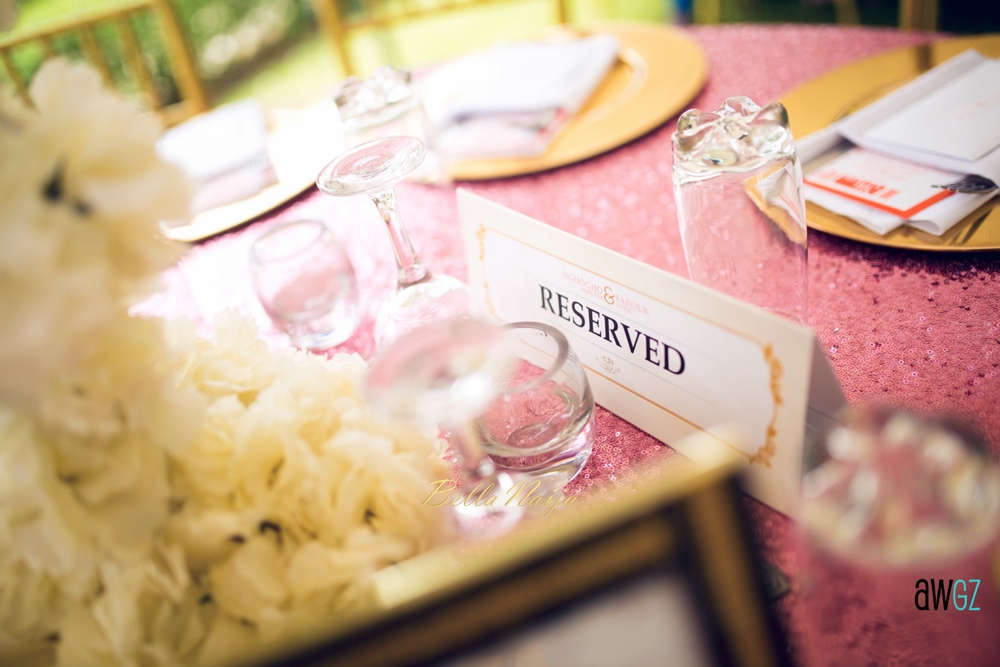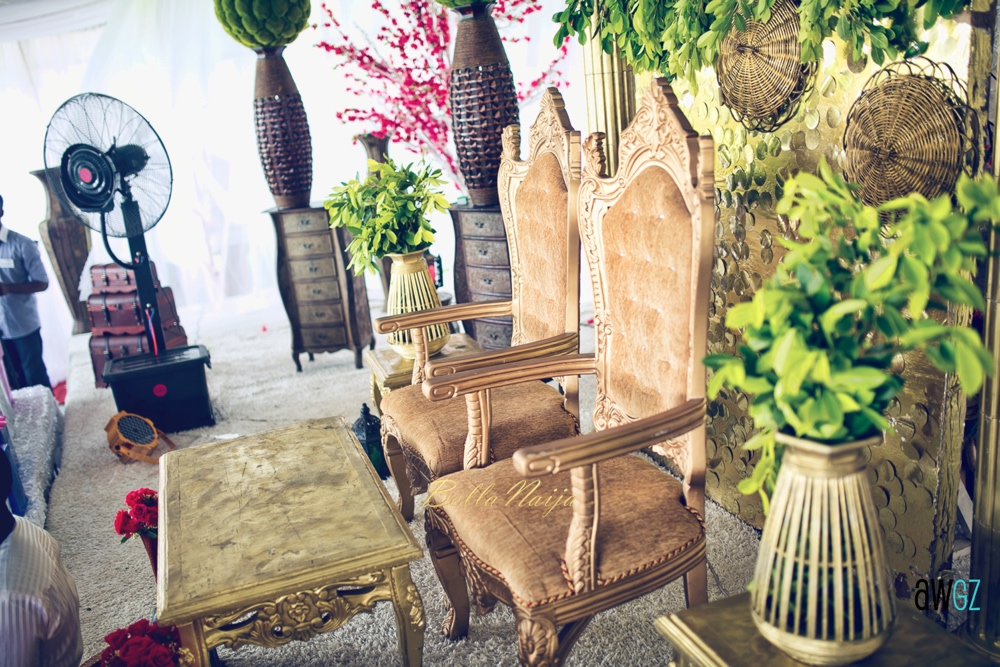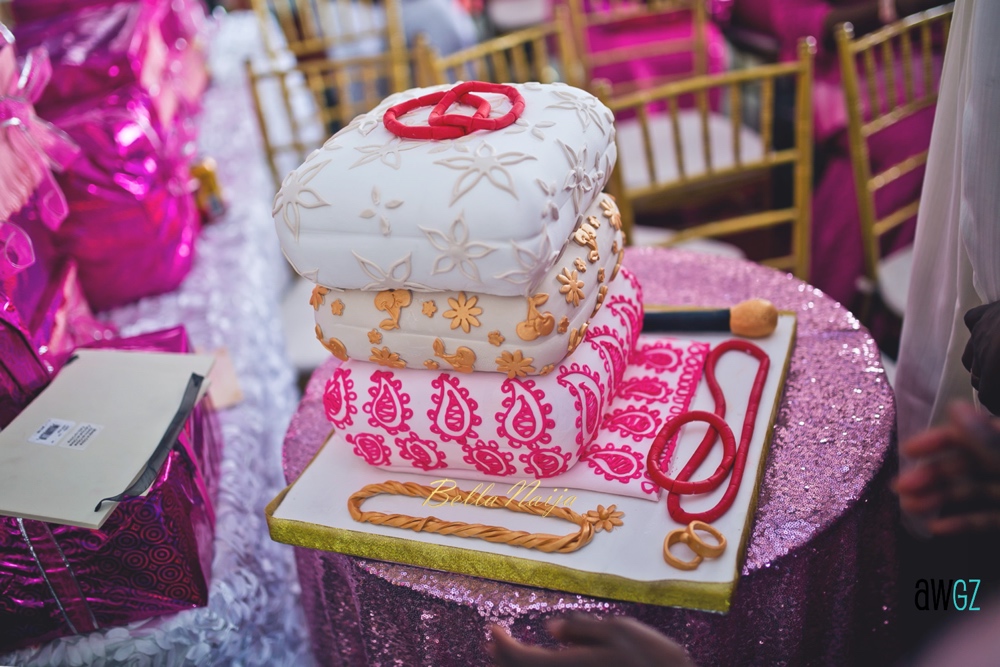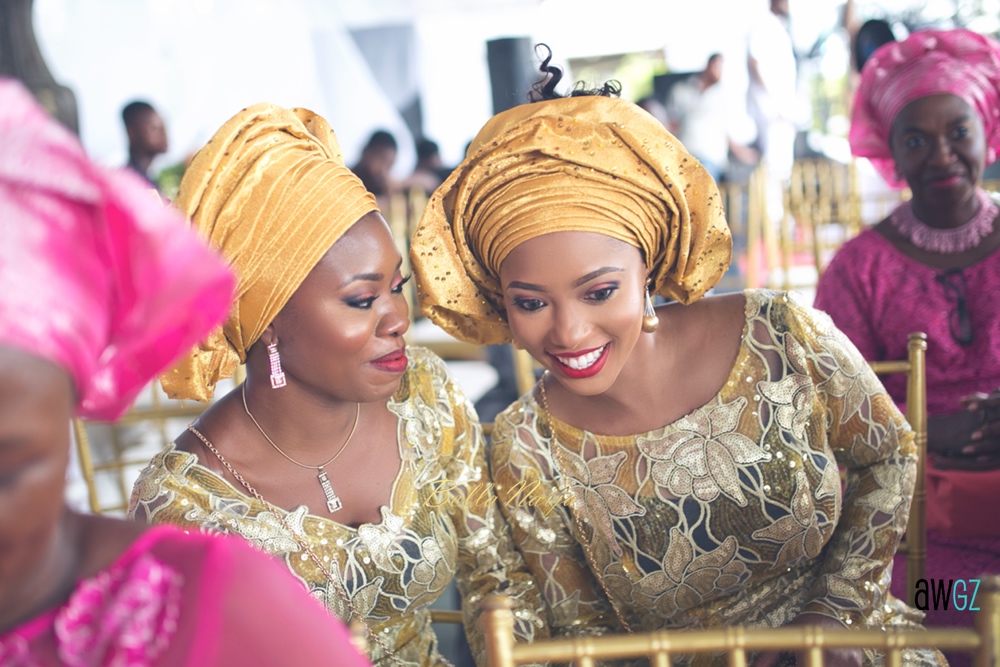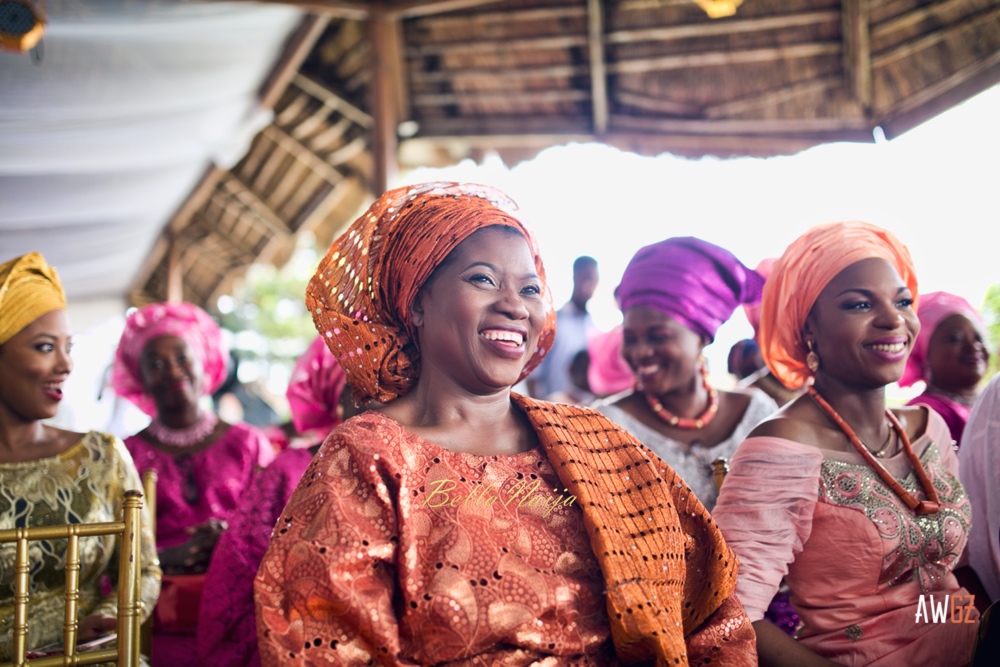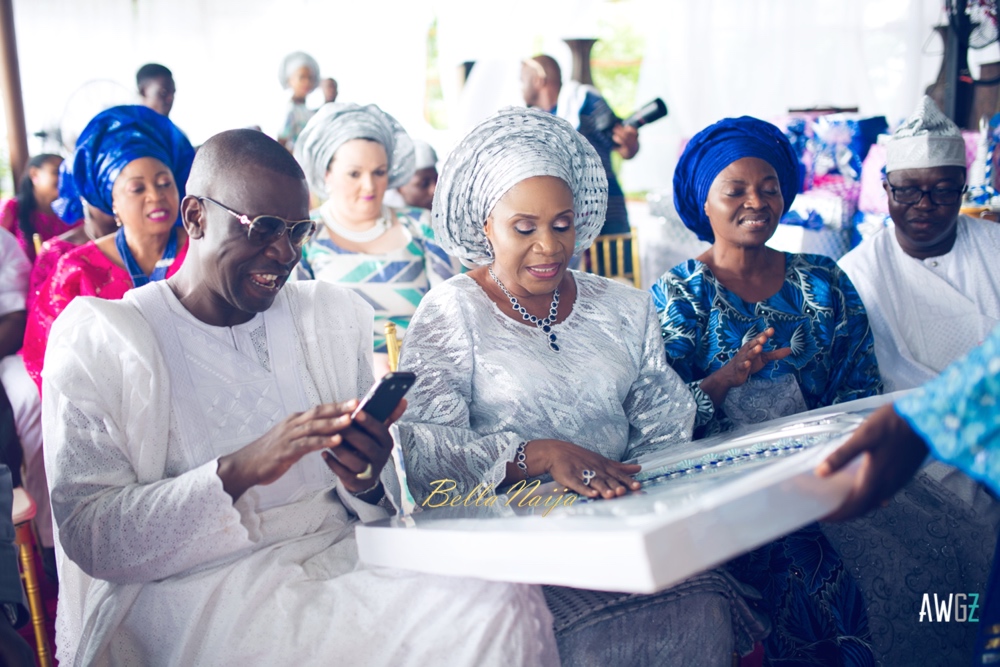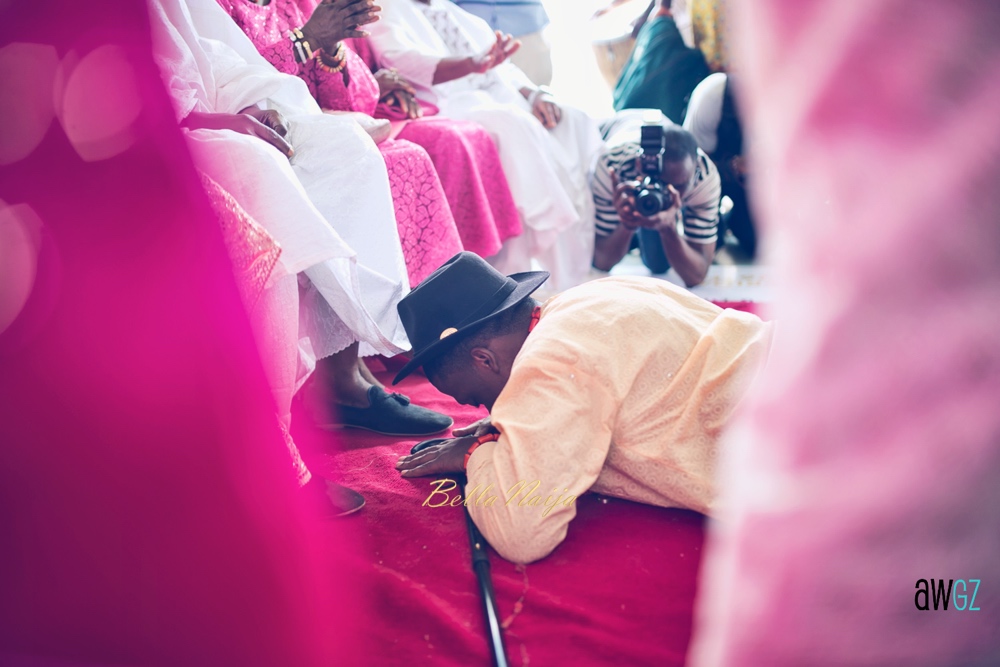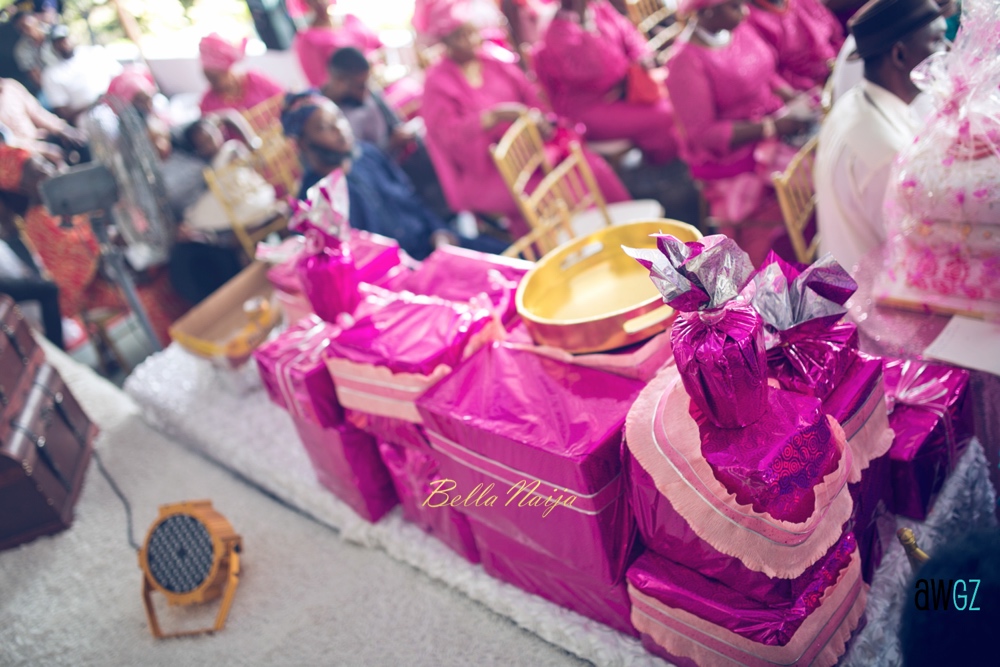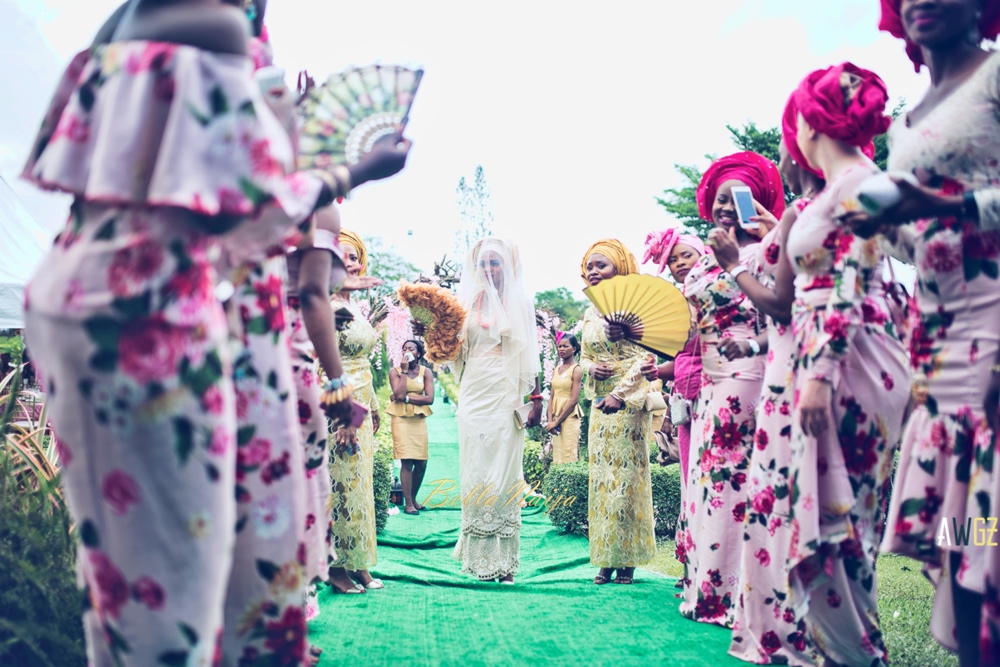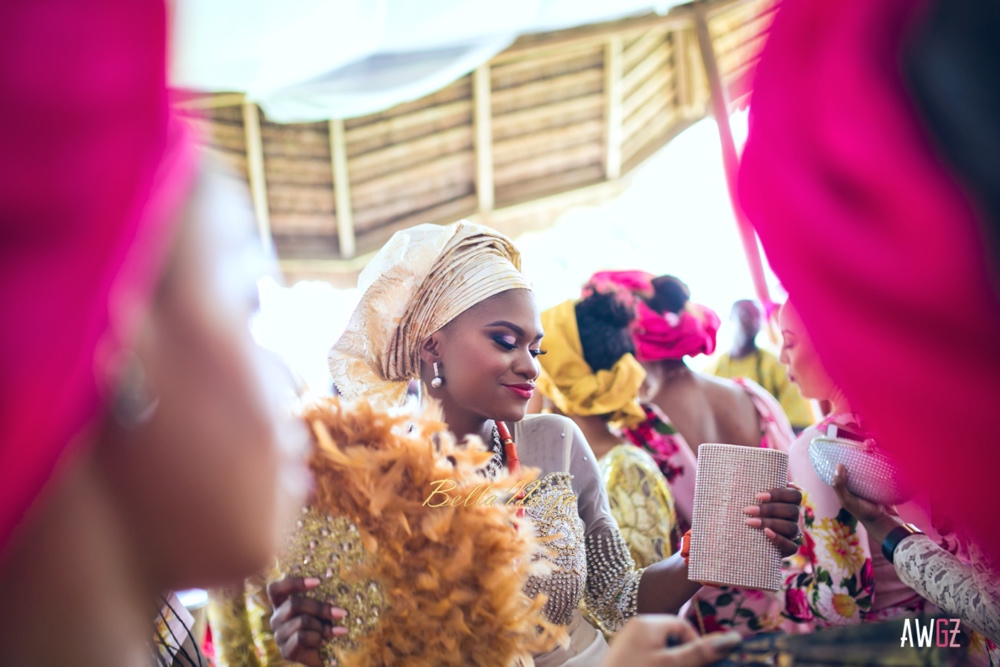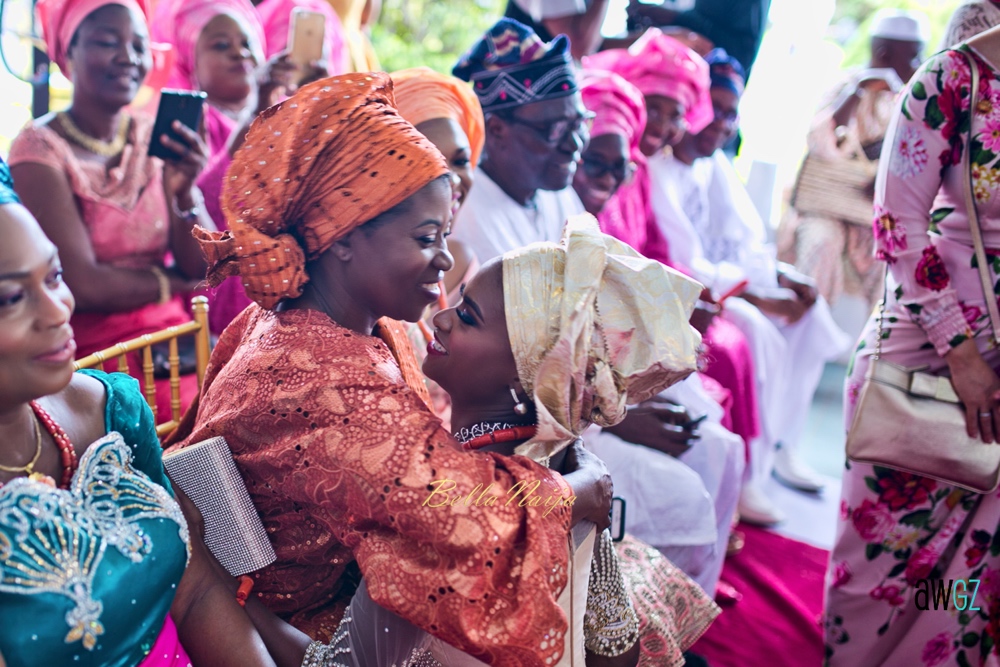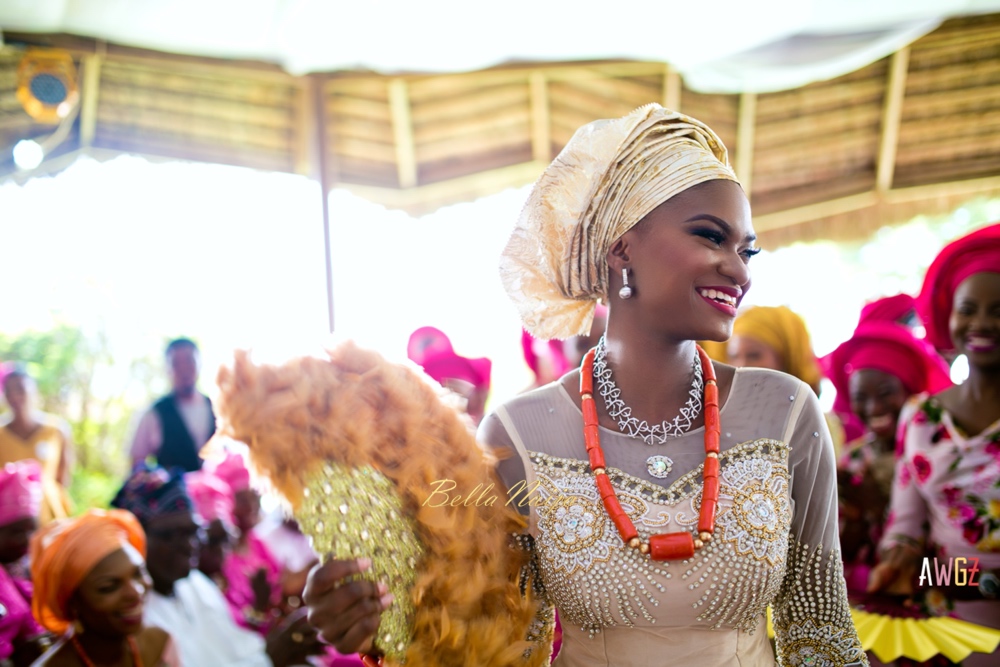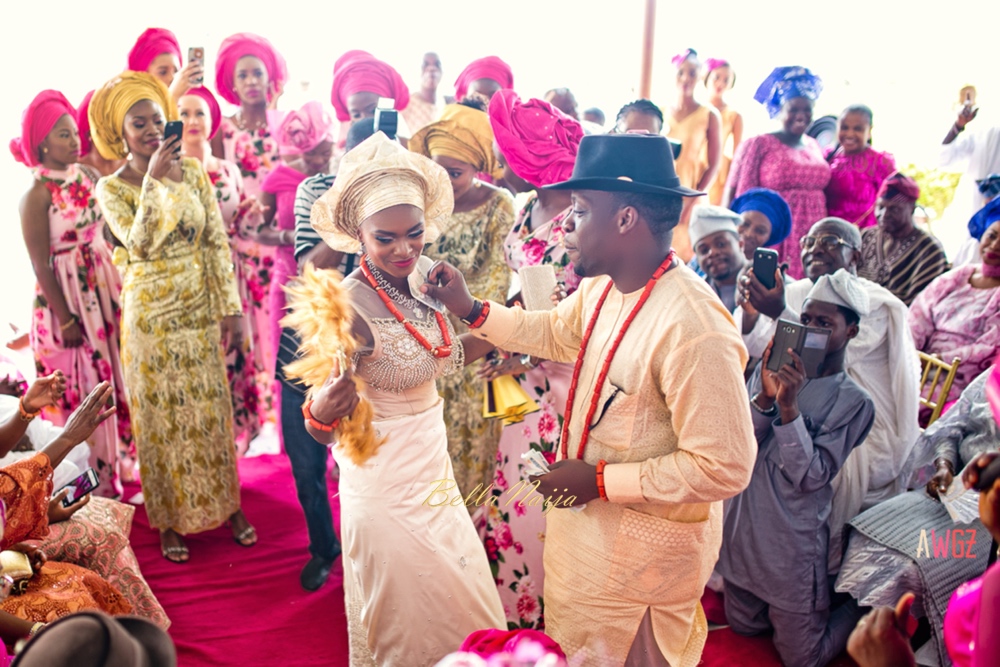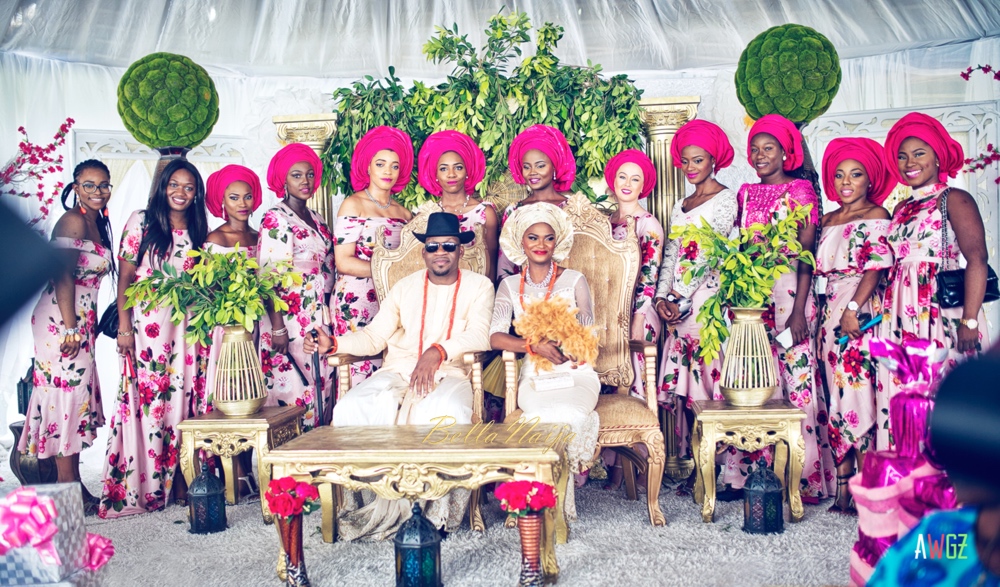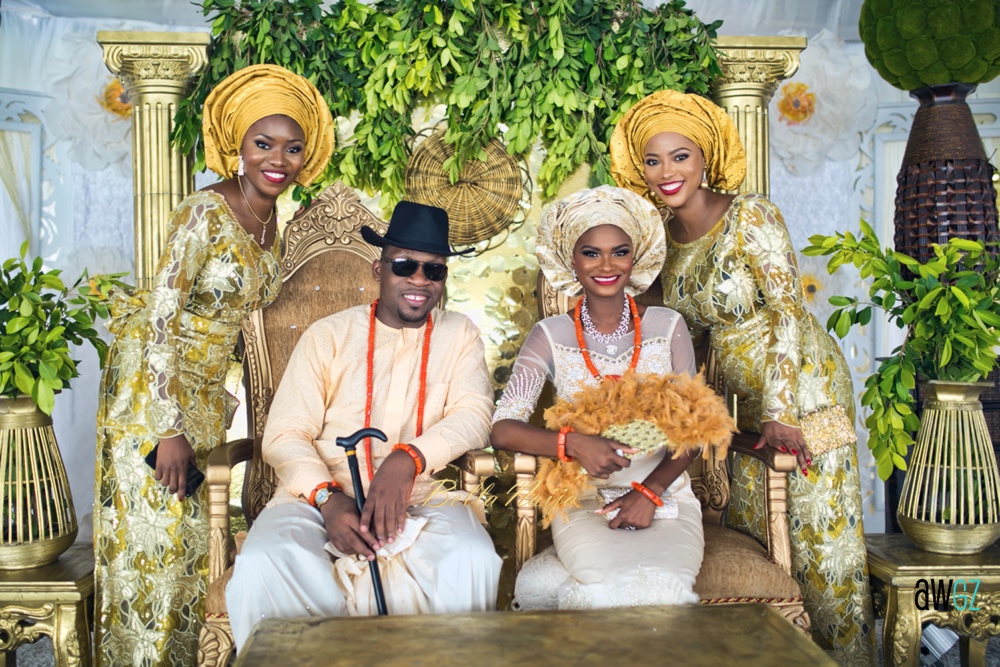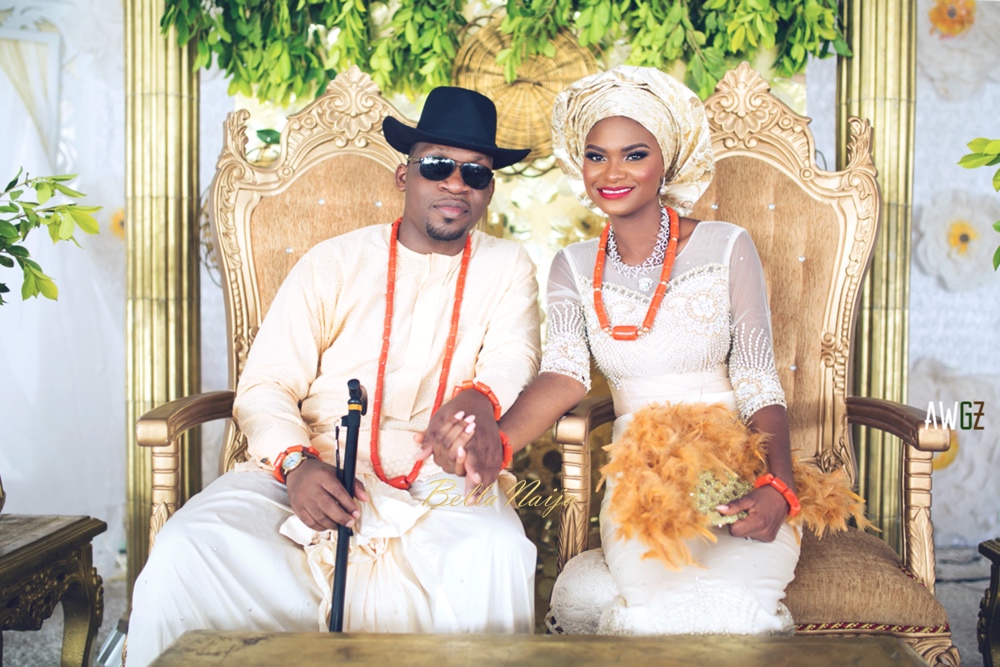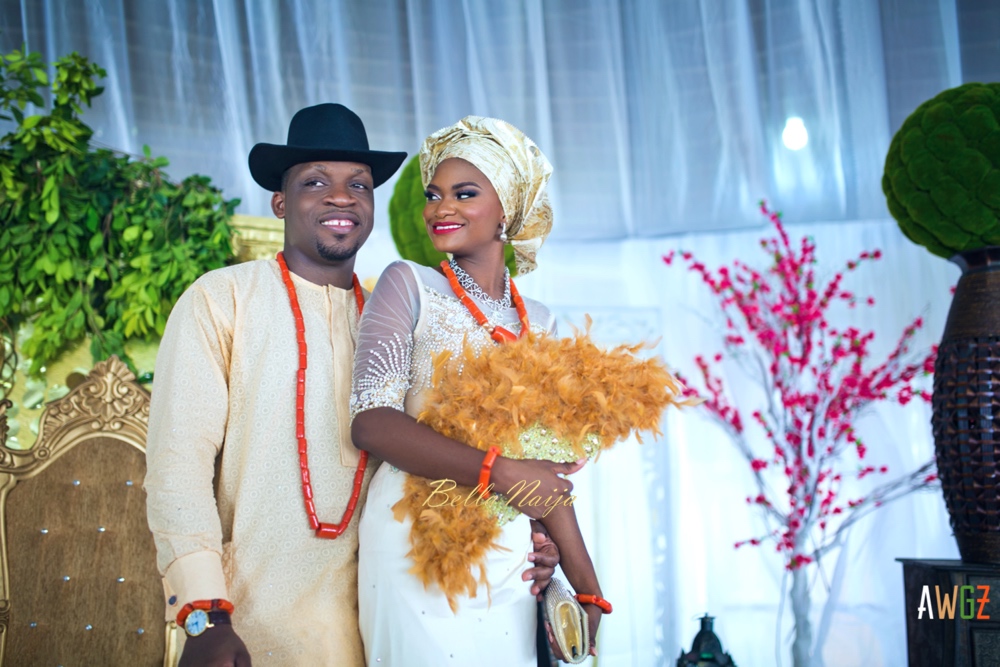 ***
Photography: AWGZ Photography
Cinematography: Blackmoor Media Republik
Wedding Info
Date: Traditional Wedding & White Wedding – March 26th, 2016
Venue: Traditional Wedding & White Wedding – Jhalobia Recreational Park and Gardens
Colours: Pink, cream and gold
Wedding Attire
Makeup Artist: Bimpe Onakoya
Bouquet: Beryl The Garden Florist – 08033074243
White Wedding Dress: White by Vera Wang
Bridesmaids Dresses: Fablane by Derin
Sisters of the Bride Dresses: Odiri Obrutse and Ireayo Macmillan
Bridal Makeup Touch up for White Wedding & Reception: Odiri Obrutse
Bridal Hair: Steven Kumaglo of Destiny Hair Plus
Bridesmaids Makeup Artist: Andrea Joan Bridal Hair
Bride's Urhobo Attire: JB Living
Bride's Fan: Olabisi – 08033565416
Bride's Yoruba Attire: Fabric by Morayo Aso Asiko, tailored by JB Living
Bride's embellished Gele: Odiri Obrutse
Vendors
Wedding Planner: Coker Creative
Decor – Traditional & White Wedding: Nwando's Signature
Venue: Jhalobia Recreational Park and Gardens
Chiavari Chairs: Nwando's Signature
Traditional Cake & White Wedding: Bimpe of Tweeny D – 08023033858
Stationery: Greetings World
Catering: Kemabom, Kaffi
Drinks & Cocktails: Sammy Jay
Dessert: Clinks
Small Chops: 12 Baskets
DJ: Crowd Kontroller
Photo Booth: Instabooth Nigeria
Band: Divine Band
MC: Olu Salako (SLK)
Entrance Signage/Frame & Hostesses: Michelle's Signature